wingless' Factory Transfer Case Skid Plate Well Nut Replacement
---
My vehicle was special-ordered w/ the Up Country Suspension Group.
That includes the skid plates, for the front suspension, the gas tank and for the transfer case.
My transfer case skid plate has remained in my garage for years because the rivet nuts used to retain the bolts into the blind holes on the transmission crossmember and on the "frame" tube had deteriorated and failed.
My attempts to replace these rivet nuts had been unsuccessful. The factory documentation shows usage of a special tool. Without that tool, I tried using the bolt and a wrench to bulge the nut, no good.
Now the Mopar M10-1.5 rivet nut parts are almost made from unobtaineum. I found one vendor. They have only ten of the
Mopar 6502 662 well nuts
remaining in-stock. I have not found anyone else w/ this part.
There are other vendors with an M10-1.5 rivet nut in their catalogs, in steel, stainless steel or aluminum, but I don't know the availability or the Minimum Order Quantity. The steel Mopar 6502 662 dimensions are: OD - 12.45mm; Body Length - 16.80mm; Head Diameter - 13.63mm; Head Height 0.82mm and thread size M10-1.5 ISO.
Here
is a vendor listing a compatible
part
.
A special rivet nut tool was designed and fabricated to install this M10-1.5 rivet nut. It is very similar to this
tool
except mine works w/ this M10-1.5 fastener.
The tool worked exceptionally well! The blind fasteners all seated properly into their blind holes.
Now I will be able to replace my transfer case skid plate.
M10-1.5 Rivet Nut and Transmission Cross Member Blind Hole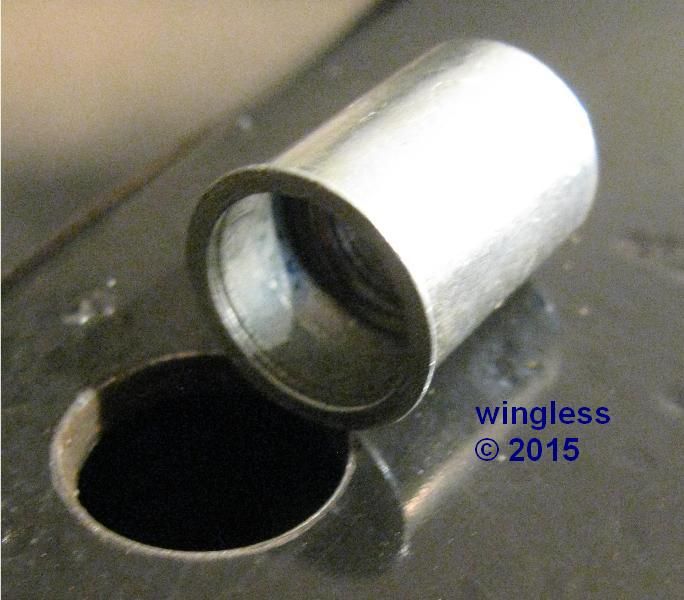 Custom Rivet Nut Tool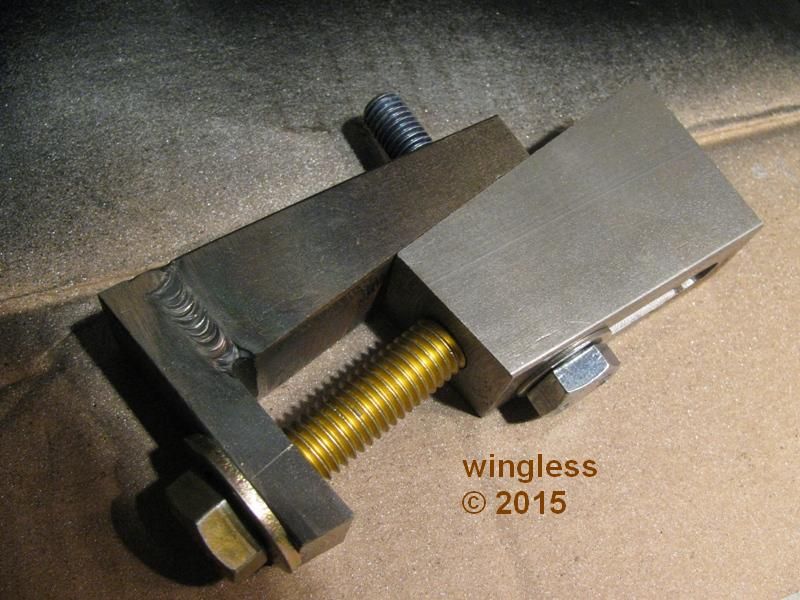 Tool at Start Position
Tool at Finished / Bulged Position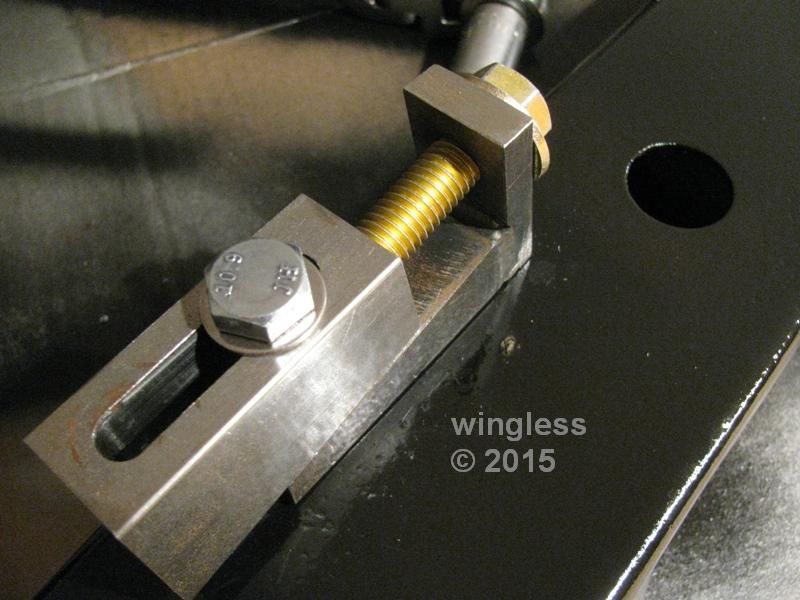 Bulged Rivet Nut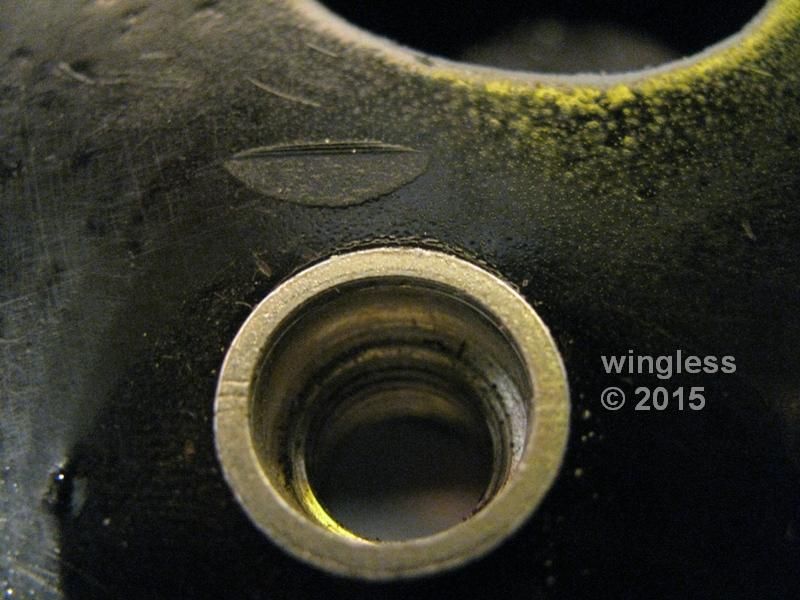 Transmission Cross Member w/ Two New M10-1.5 Rivet Nuts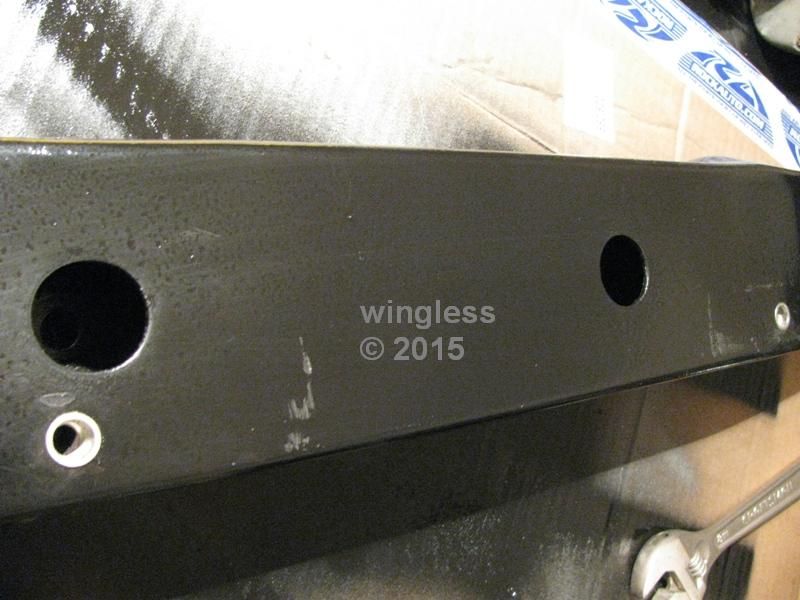 *GIF image credit to
RivitNutTool.com