Registered User
Join Date: May 2007
Location: South Carolina
Posts: 336
Advanced Adapters TJ Clutch Hose Installation and Bleeding
---
I have a exhaust leak due to a cracked header. On my commute to work I had noticed the clutch feeling a little soft at times then it would go away. I figured it was just my imagination. Then one day on my way home it completely went out. I pulled over and found brake fluid (clutch fluid) dripping off the heat sock on the clutch line. When I pulled it out it had a blistered bubble at a spot on the line that then split open. I ordered a braided steel hose kit from Advanced Adapters and in the mean time tried to do a temp fix with brake tubing and JB Liquid Weld. The temp fix was very very temporary, it lasted about a mile. But yesterday I got my Hose kit in and today I put it in.
First I pressed the role pin out and removed the old line.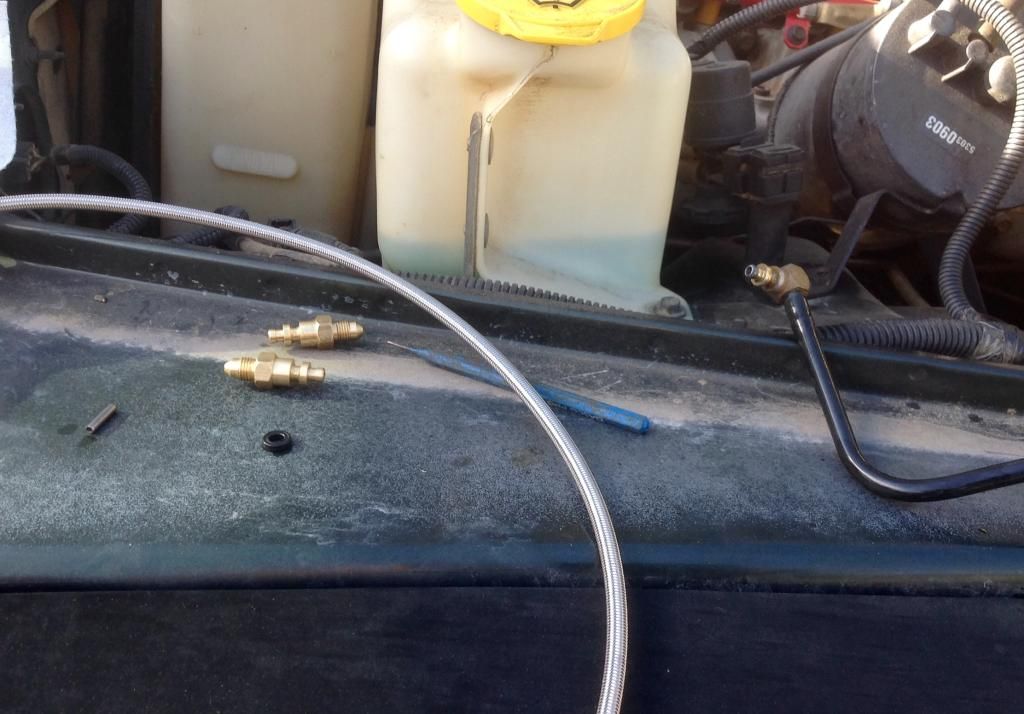 Here you can see on right is the old line, then in the center and left is the new fittings, role pin, O-ring, and braided hose.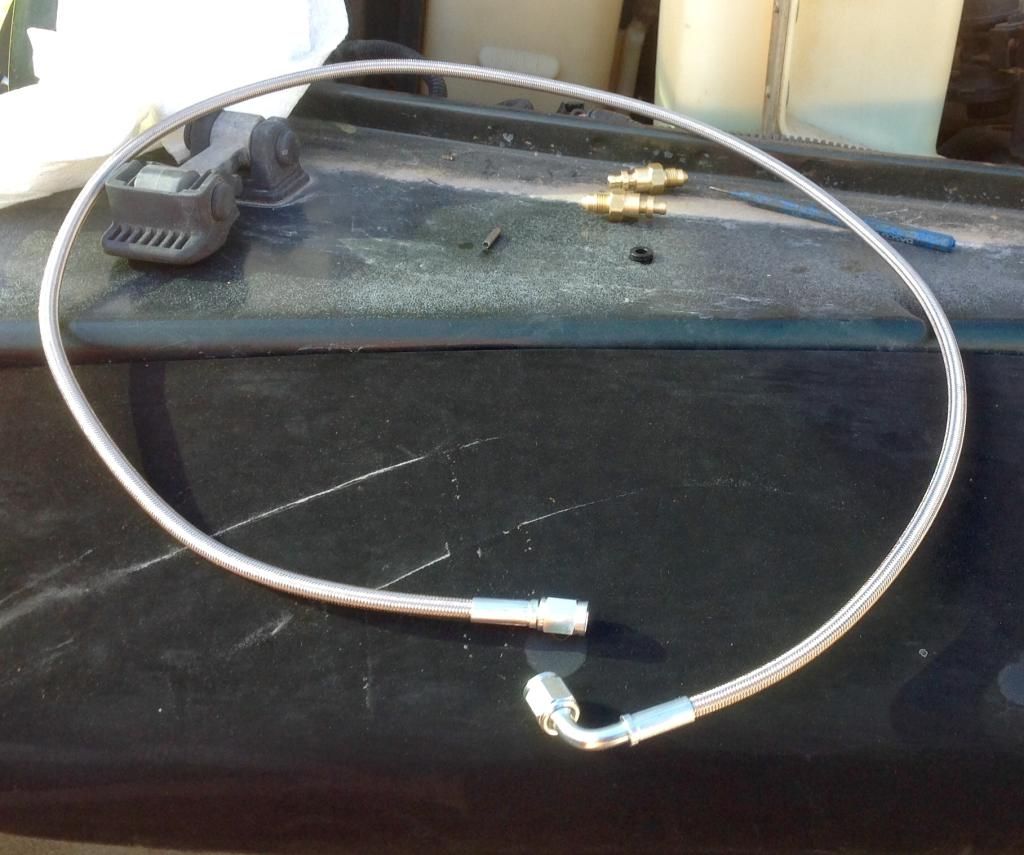 The hose, very cool and shiny!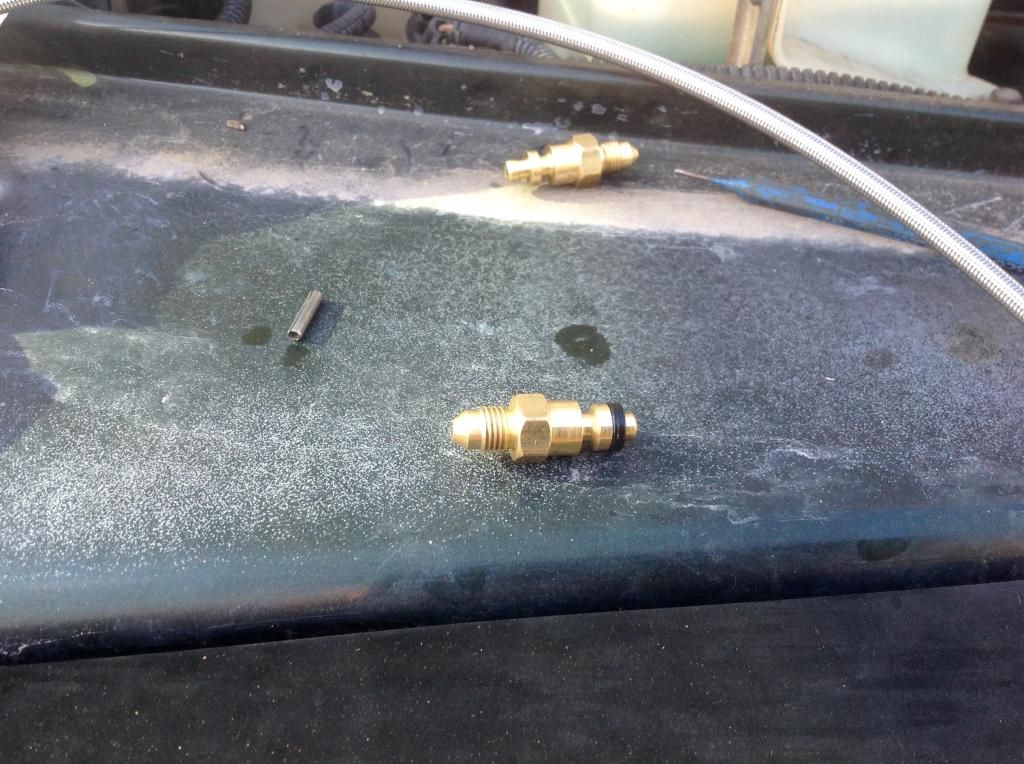 Fitting with O-ring installed.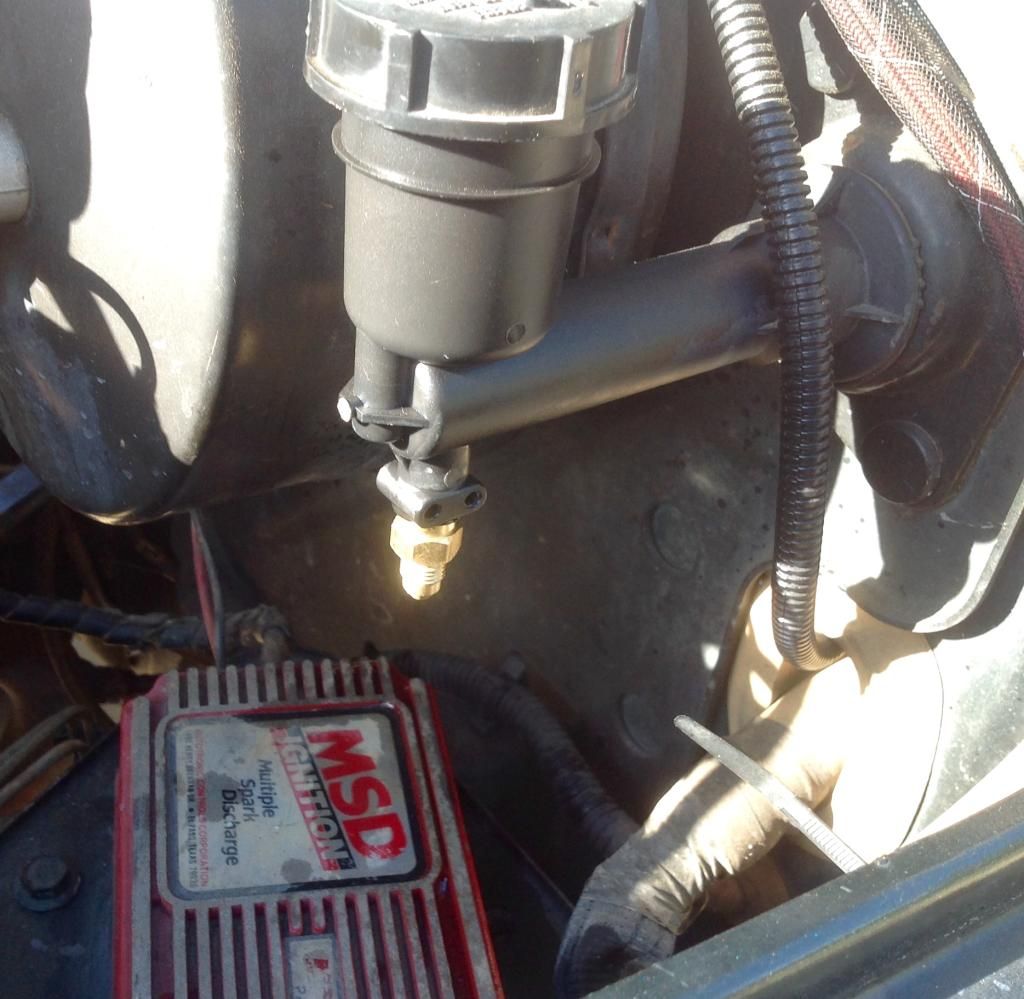 Fitting with O-ring installed into the Master cylinder. It just presses in easy.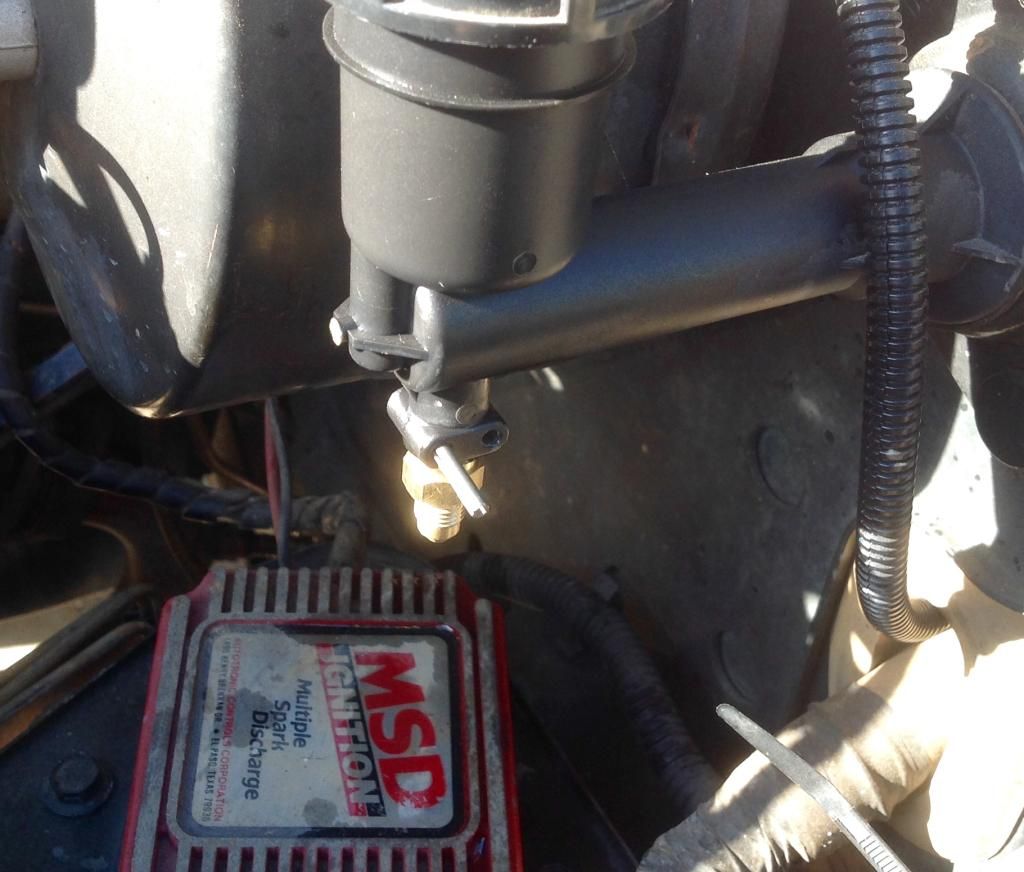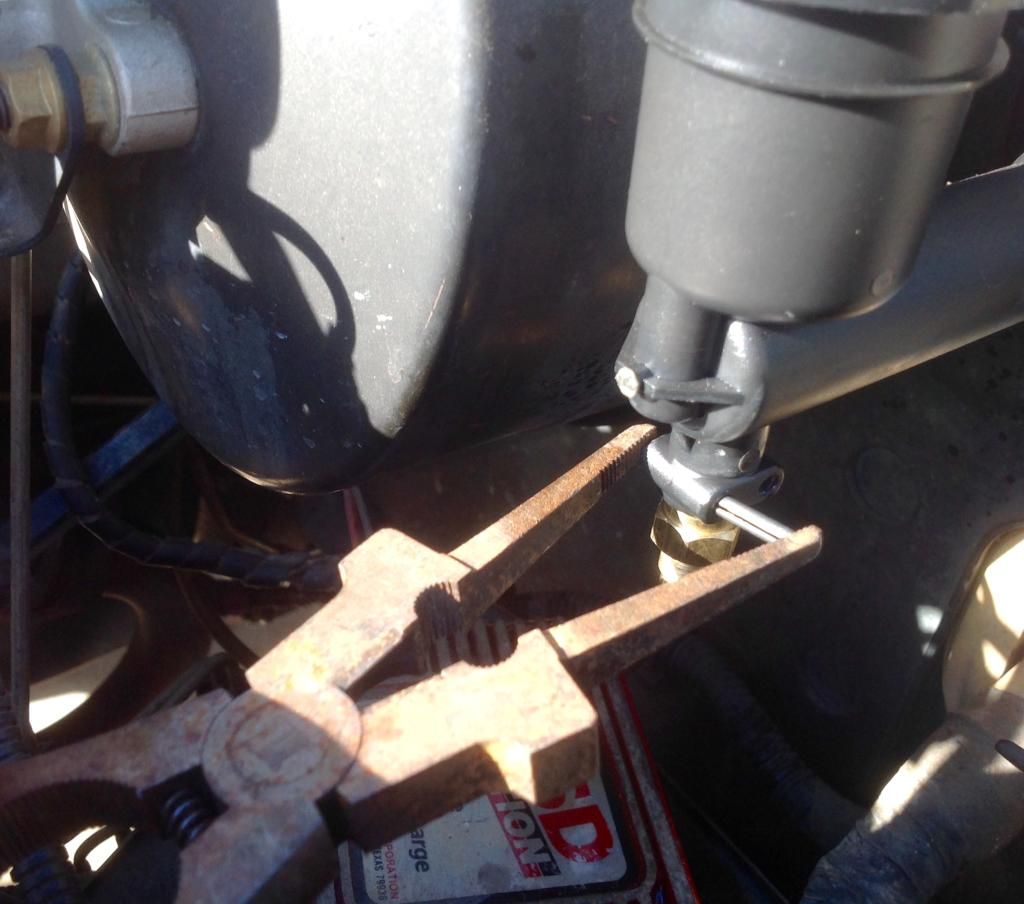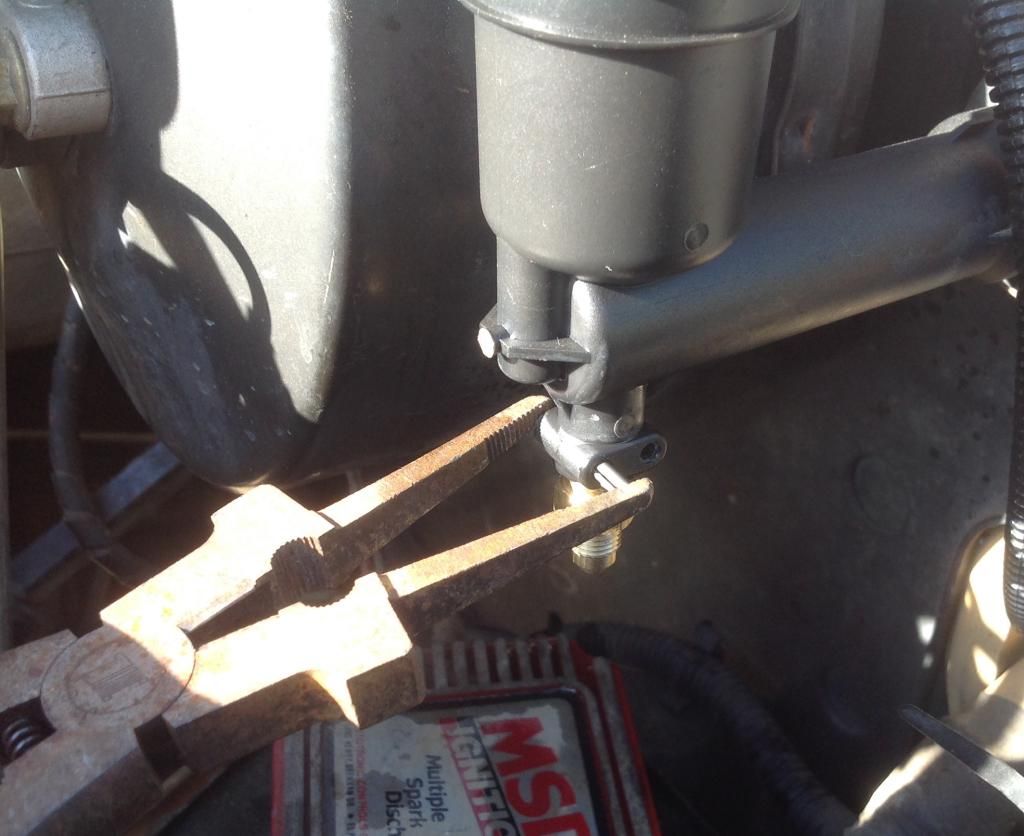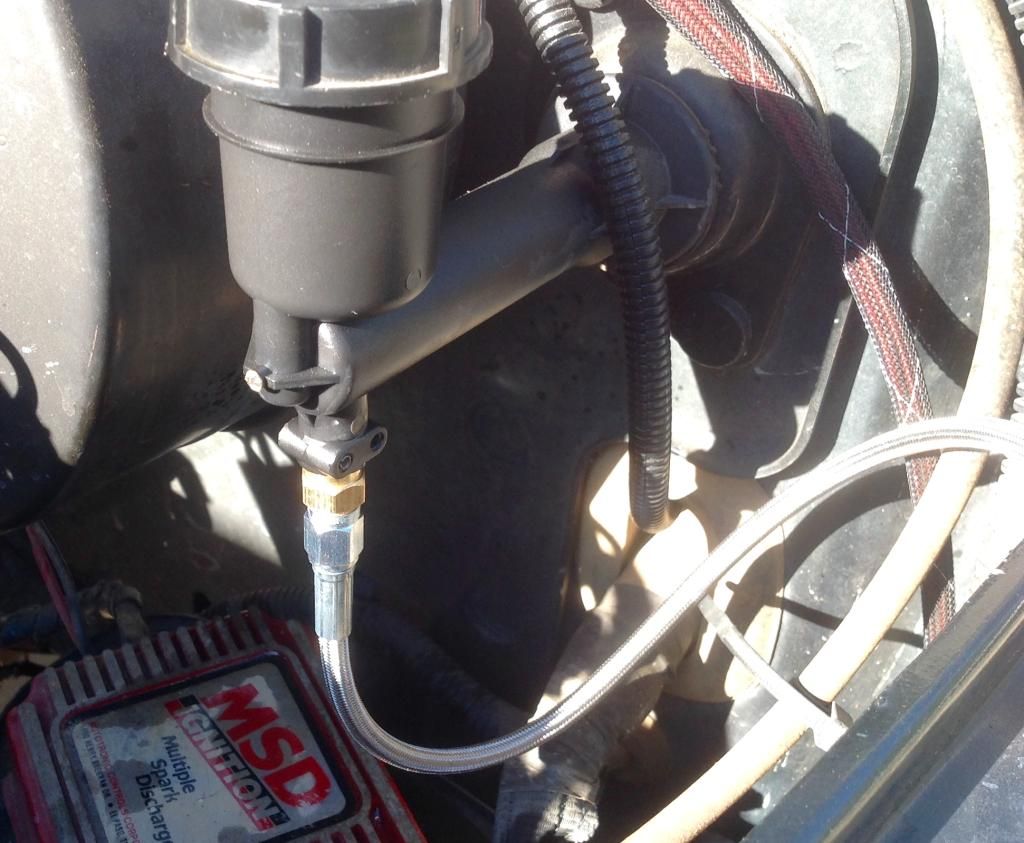 Role pin install. Presses in easy.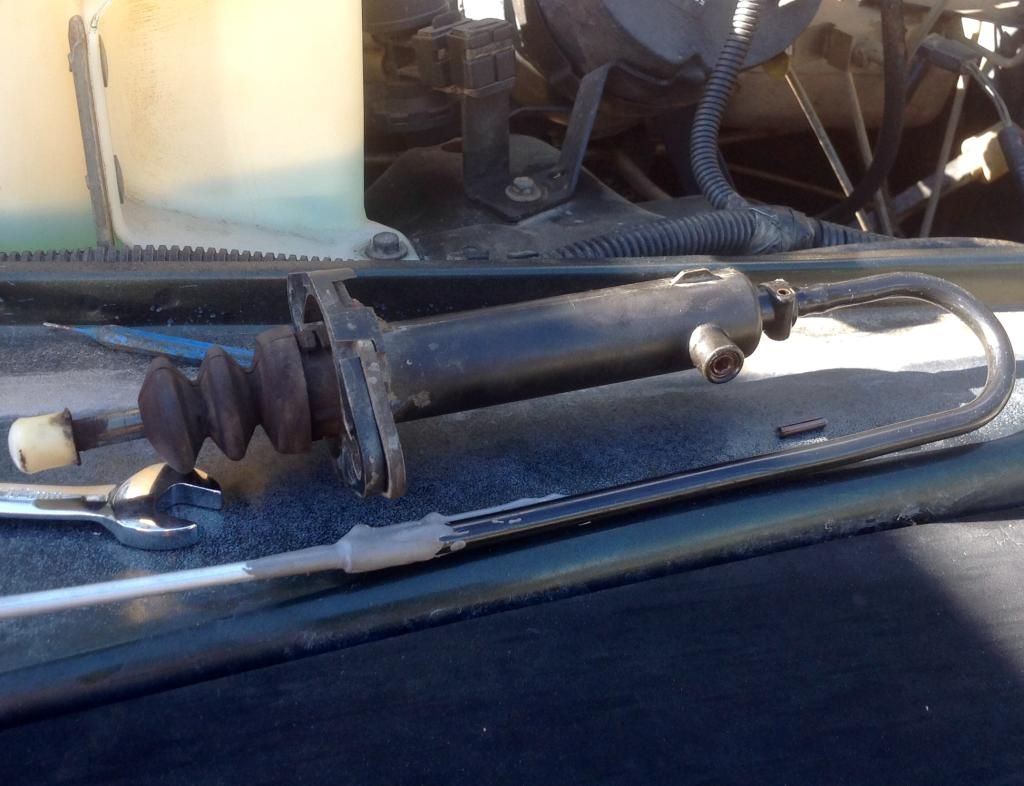 Slave cylinder, and you can see the part of the JBLW repair that held. It is not a good trail fix I can tell you that much.
Old fitting from slave cylinder. Most of the time when I pulled the fitting out the O-ring would stay in the master or slave cylinder. I just stuck it back in and when I pulled it out the second time the O-ring came out as well.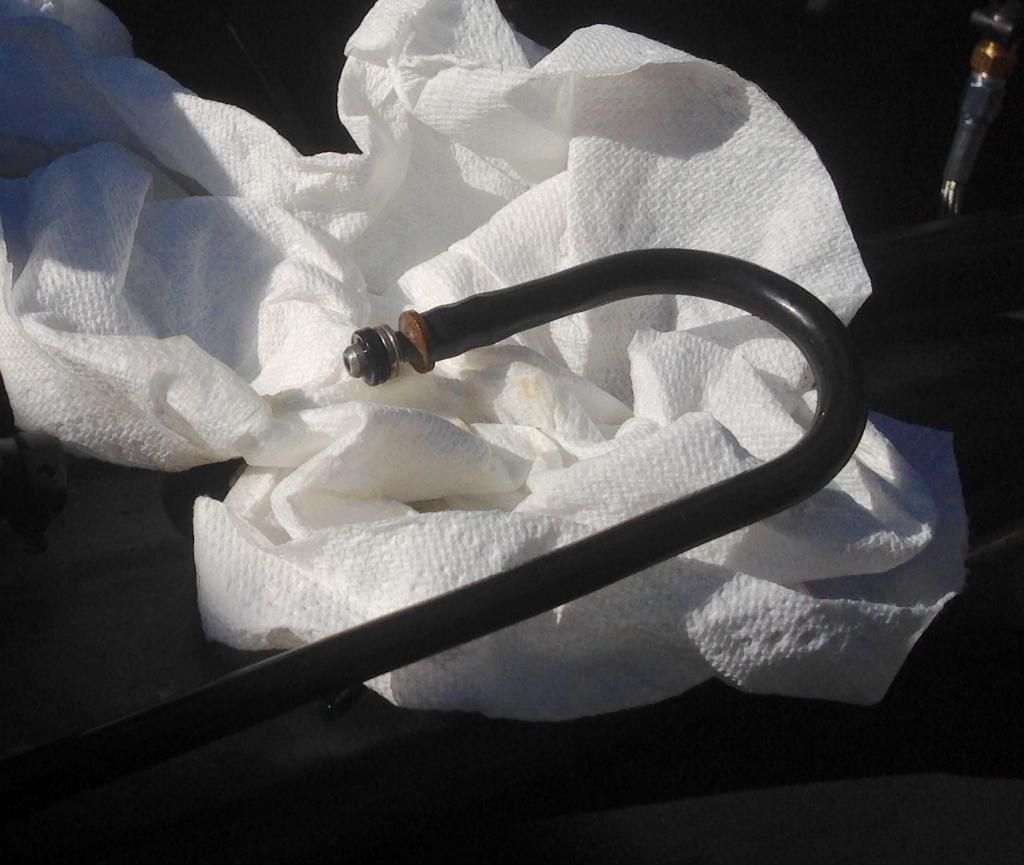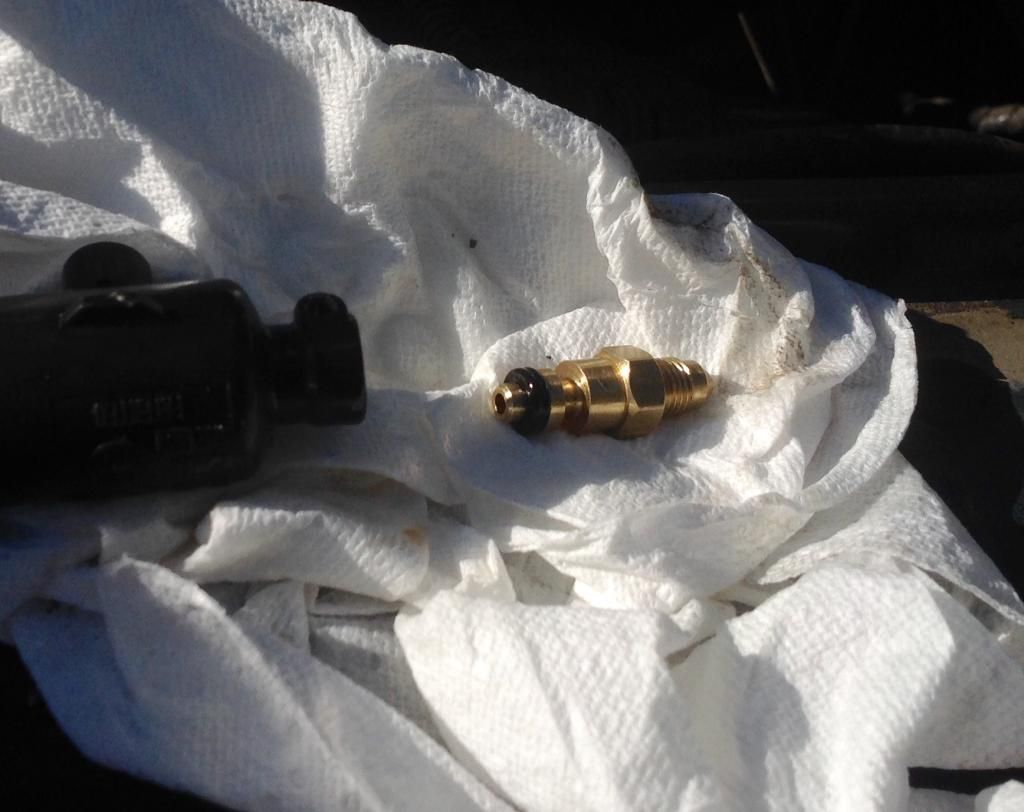 New Fitting and O-ring ready to install.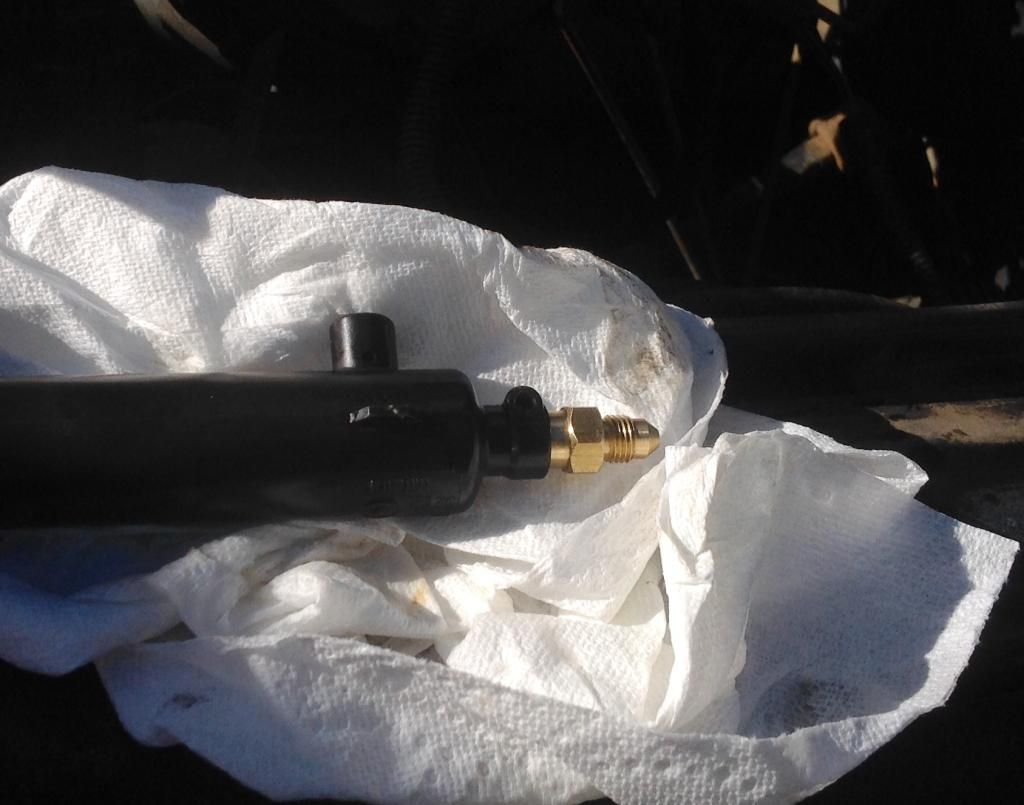 Pressed into the Slave Cylinder.
Role pin going in.
And installed.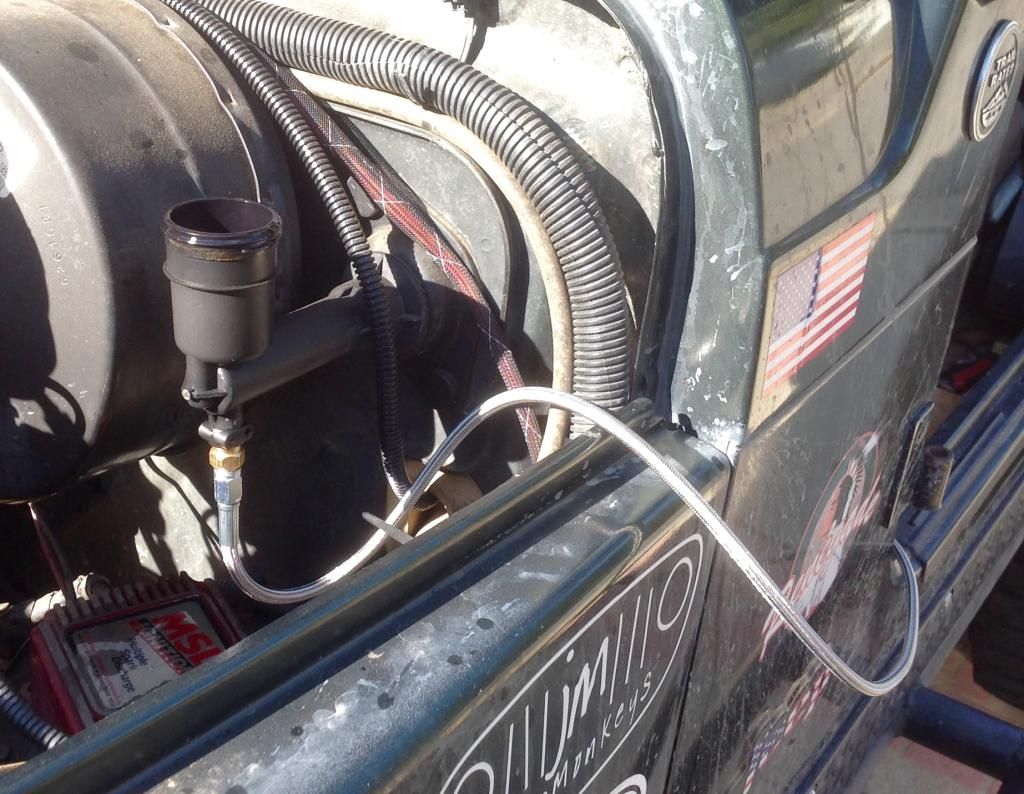 This is how I arranged it so I could bleed it myself. I backed out the bleed screw (allen head) and placed in drain pan then pumped clutch my hand. Then once the air was out I held the slave actuator in and bleed it until the master cylinder was at the right fluid level. tightened the bleed screw and capped the master cylinder.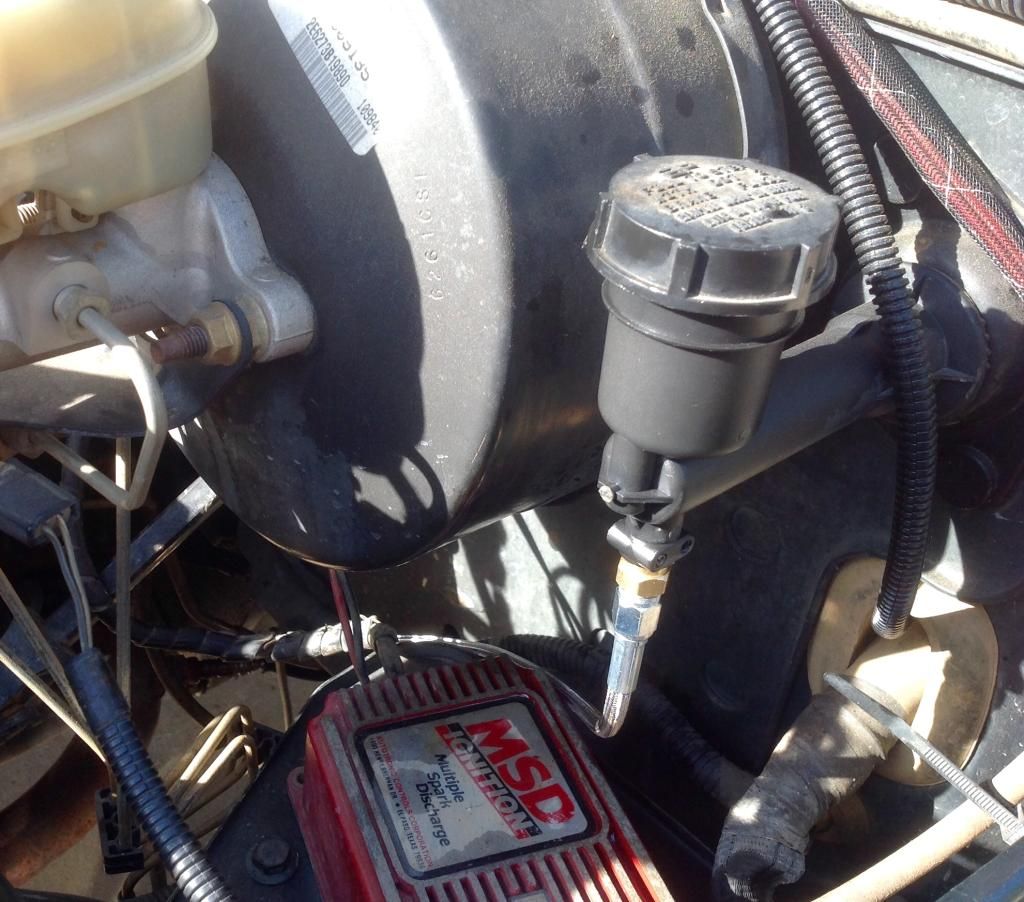 Then ran the slave and hose down the firewall and inside the frame.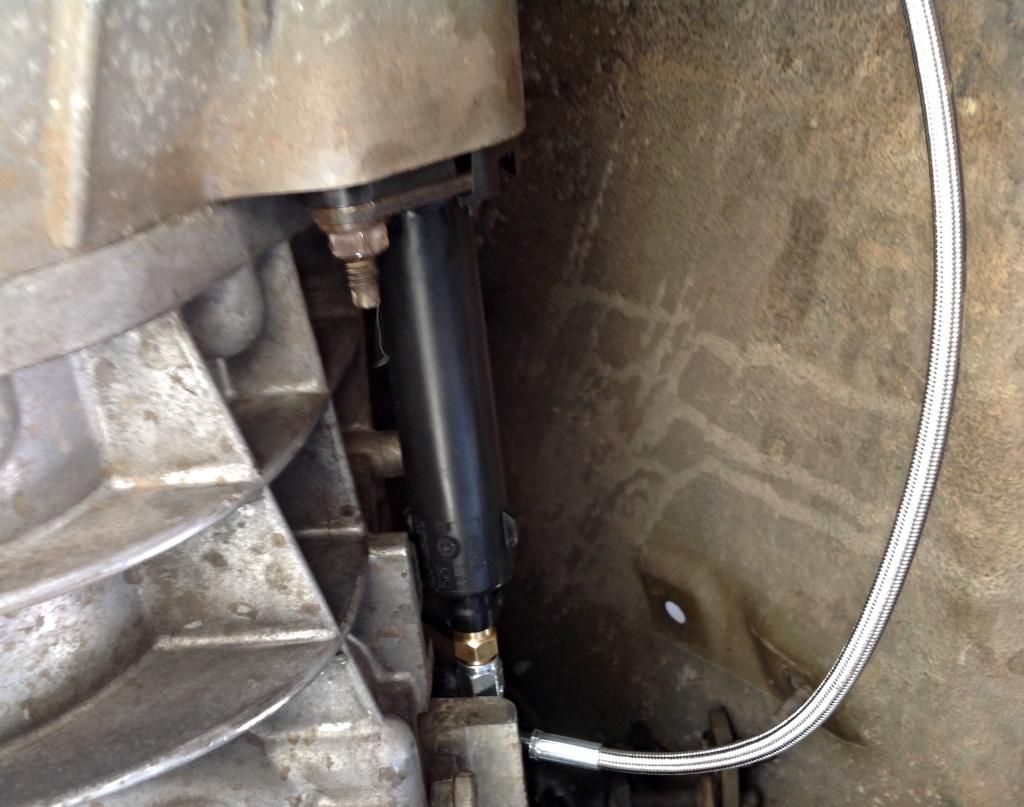 And bolted the Slave Cylinder in place. Test drove it and it is great. Great Product! And when you consider you can't find just the hard plastic hose without one of the cylinders attached, and they are $100 +. This product is a great price, I think!
...
Currently Active Users Viewing This Thread: 1

(0 members and 1 guests)
Posting Rules

You may not post new threads

You may post replies

You may not post attachments

You may not edit your posts

---

HTML code is On

---