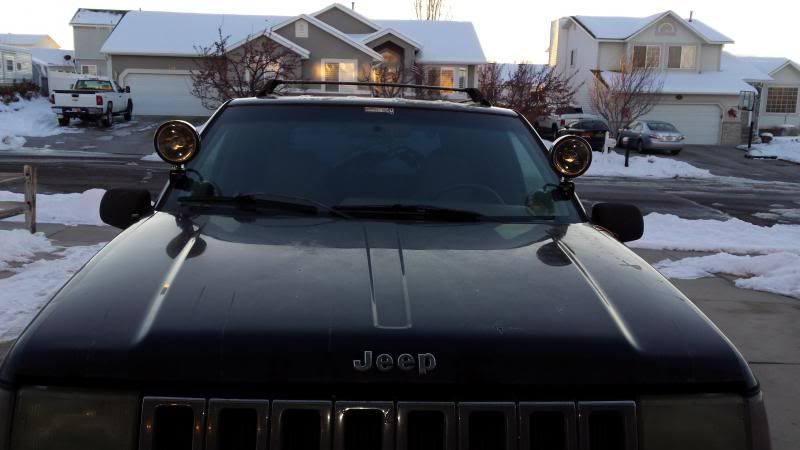 I meant to include this pic as well.
I have these.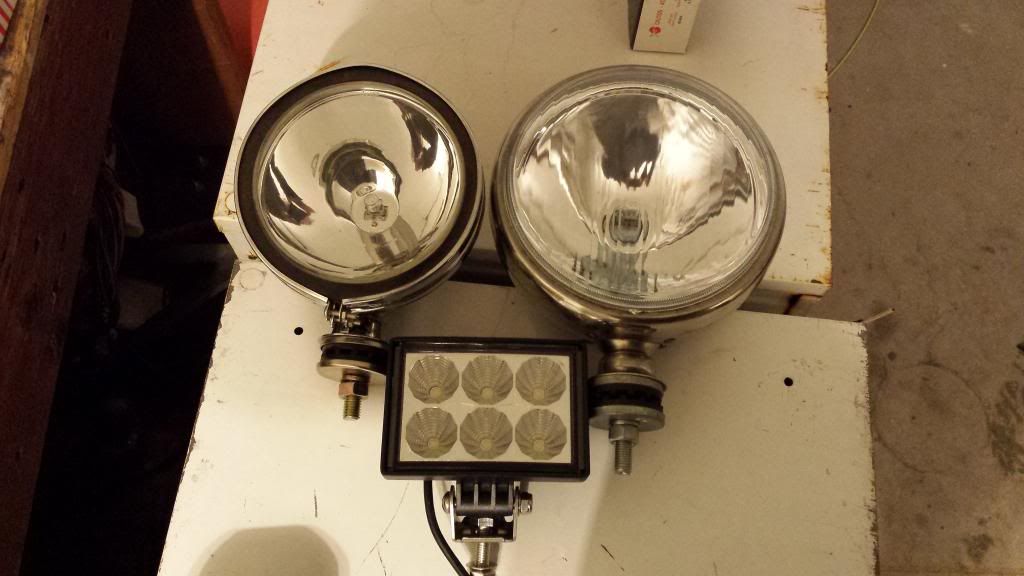 An additional pair of the Harbor Freight lights I want to put above the bumper of the ZJ. A friend gave me the 8" Procomp lights and I'm actually putting them on my Neon! A friend is cutting a lightbar/pushbar on his CNC table for me. And the LEDs are 18 watt/1800 lumens/30* spots. Just a little too wide to put on the A pillars. I bought 5 of the LEDs, 2 for the Neon, 2 for the ZJ and the last one for my snowthrower project using a chinese dirtbike engine...
I bought this 15" LED lightbar off Amazon. They claim it to be a 12* spot. I haven't decided where its going, either the top of the bumper of the ZJ or the Neon.
I didn't have fog lights on my Neon. So I had to cut the lower grill area out. Not sure how I'm going to "pretty" that area up. The LEDs are too wide and bright to use around town, but also don't reach so far as to be real helpful with high beams. For Jeep content, I used a factory foglight switch from a 87 XJ to power the LEDs. I'm tempted to cut the area below the license plate and fit the LED lightbar in there.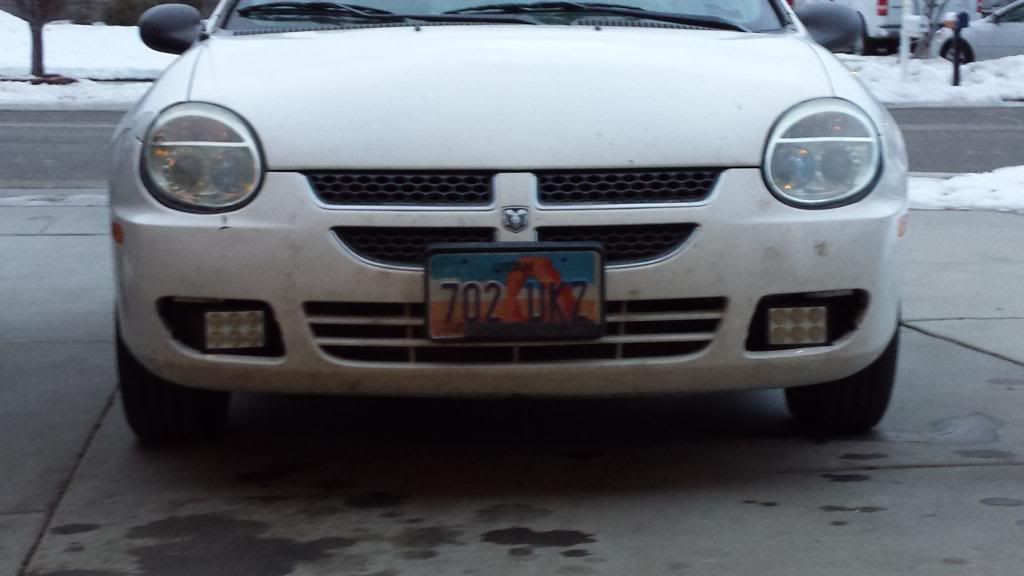 With all that light, and hopefully the 8" Procomps soon, I might get mistaken for a Subaru... My aftermarket headlamps already give it a sort of "bugeye" Imprezza look, and I have HID projectors for low, and 75 watt bulbs for the highs. Soon the projector will be replaced with a better bi-xenon projector... And yes, I did look to see if there was room for A pillar brackets on the Neon. No, I can't see how that could work...