I just moved to Texas from Ohio and found out that I have to have an inspection here to get Texas plates. Well my Jeep failed inspection for lack of a parking brake. To be honest I dont CARE but the state of Texas does.
So I got on here and searched some threads and found a lot of helpful information and decided to organize it and pass it on to some of you.
So here it is. For those of you like me that have a winter car you will most likely encounter this problem. The reason is, Jeep designed the parking brake system pretty crappily causing two parts to become one.
Some of you on here managed to free up the two parts and get them moving alone again but I COULD NOT.
Tools you need:
3/4" ratchet (or lug wrench) to remove tires.
13mm socket to remove brake caliper.
Here is a pic of the tools and the parts I purchased:
Now the parts I bought were:
Left and Right side metal hook,
Left and right side metal sway
(2) adjusting screws
(2) adjusting nuts
(2) adjusting shafts
I also bought all new brake shoes as you will see why when you see mine.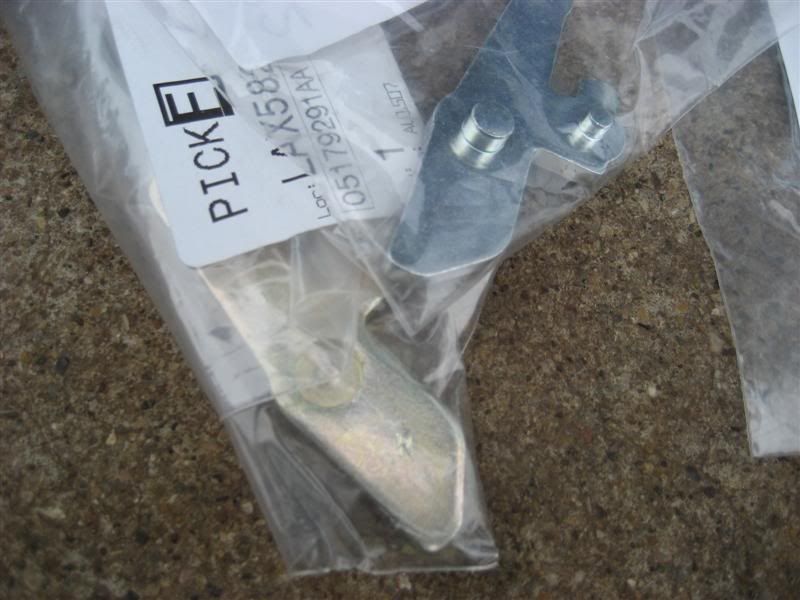 Step 1: Loosen lugs while car is on the ground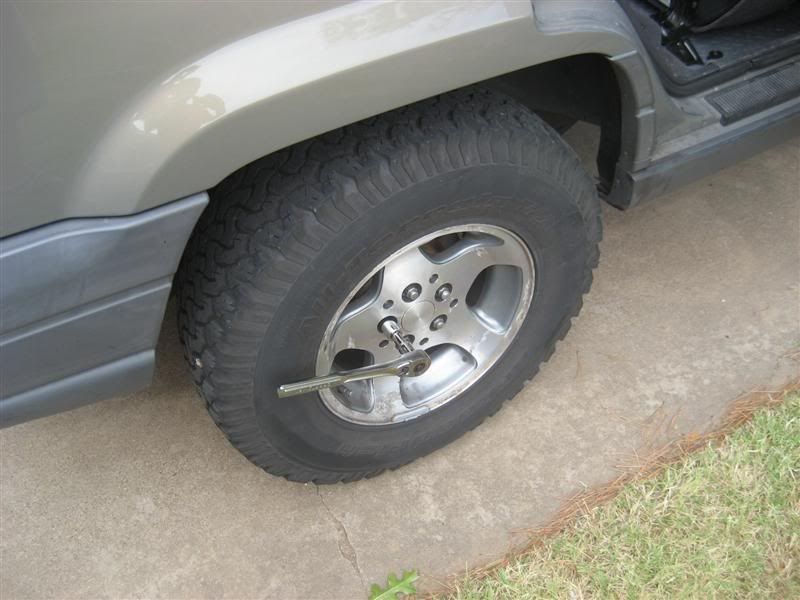 Step 2: Remove tire to expose brake disc and caliper (mine are brand new as I literally just replaced them)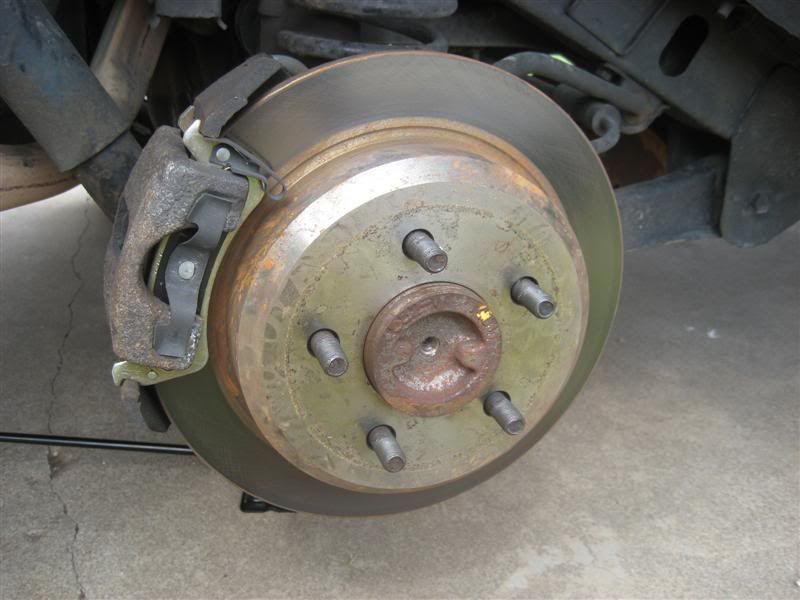 Now you can get a good look of the hook part that is attached to the cable that actually moves your parking brake. Have a friend pull on it and make sure the cable still moves. If it does you dont need to replace the cableing (I did not have to)