I was recently told to go pick up a '98 V8 ZJ(without a title) by a friend.
He can't register it and he wants it out of his driveway.
Said he'd take $200 and I could pay him $5 a week if I wanted to, just come get it outta his driveway.
Think I'll pick it up tomorry.
Anyway, my thought is to make a trailer out of it.
Like this: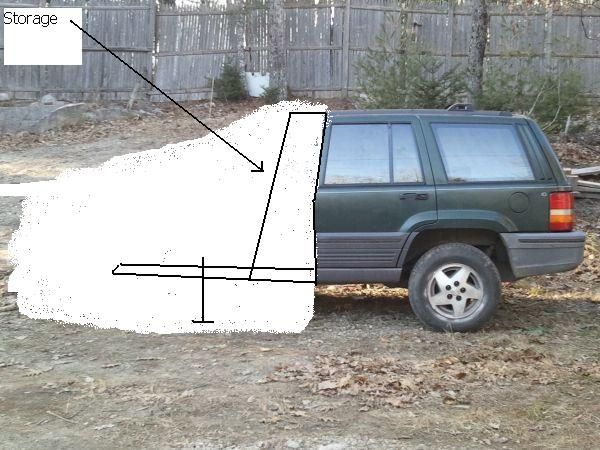 I figure it will weigh somewhere in the neighborhood of 1,200lb, give or take.
But I figure it should make a great camping trailer, since we usually camp in the ZJ anyway.
Thinking about getting a nice cushy Bob-o-pedic mattress to put in it rather than the air mattress we have been using.