Good evening! Some of you may flame me for only posting a teaser/half baked project, but I spent two hours on my retro tonight and was excited to show off my progress
I'm sure most of you realize that the Jeep headlights are terrible, but I wasn't about to just install a PNP kit (
) and new my the best option was a proper projector retrofit with an HID kit!
First of all,
much thanks to 99avant (Ben)
, for hooking me up with a pair of extra WJ headlights to drive around with while I built my new lights! I also scored a pair of BMW 5 series projectors from a friend! Ultimately, I will do a retrofit with some TSX/FX projectors, but for the time being this is my experiment to see how things go!
Here is what I've done so far:
1. Remove all bulbs, gaskets, or any misc rubber from headlights
2. Place headlights in oven at 225 degrees for 7 minutes (make sure you monitor them to avoid any unnecessary plastic melting). One of my headlights pried apart easily after 7 minutes, but the other one needed an extra 5 minutes or so in oven before it could be persuaded to open up w/o damage to the casing.
3. Once you get the front clear lens off, the chrome (or black if you are using laredo headlights) section will just pop right out.
4. Now the most difficult part so far! The reflector piece of the headlight is attached by 3 ball and socket joints. This allows the lights to be aimed. They must be carefully, yet forcefully removed. Be extra careful not to damage them.
Steps to still complete:
1. Figure out how exactly the projectors will be mounted to the current set up. Commonly people just hack up the reflector and JB weld the new projectors in. I want to avoid this at all cost because I want to be able to aim my headlights as you would stock.
2. Find a good bezel and shroud to cover the exposed part of the projector
3. Install HID kit
4. AIM headlights
5. Enjoy en-LIGHT-ened driving!!
Pics:
BMW 5-series projectors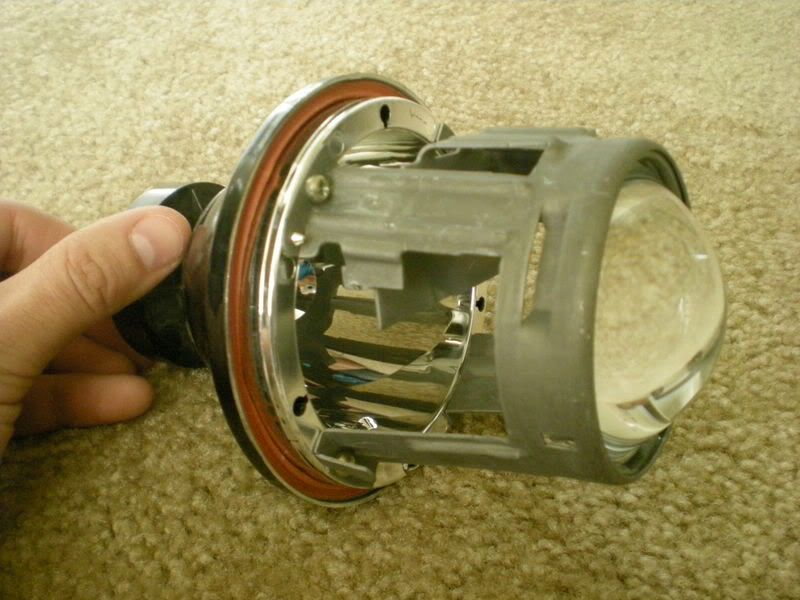 YUMMMMM.... Jeep parts!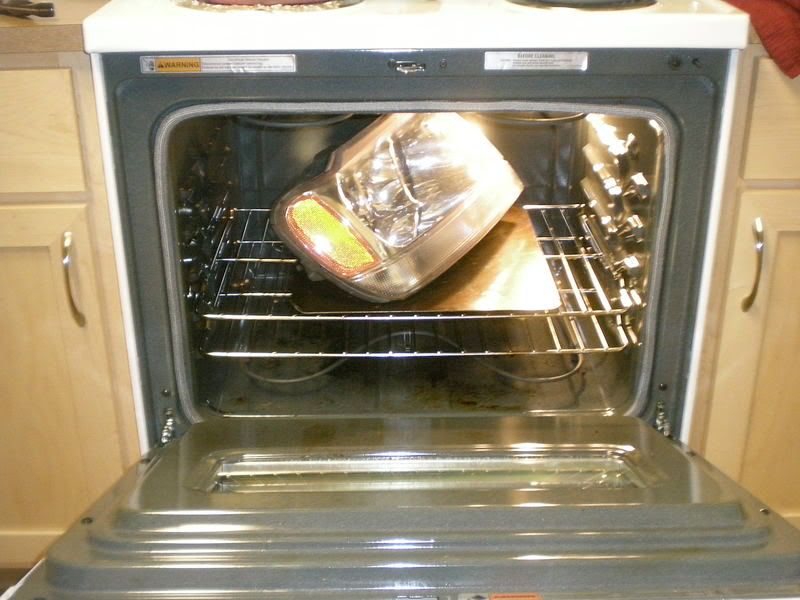 Headlights all taken apart (forgot to take a picture after removing the reflectors... oh well)
Questions, comments, or thoughts....??
-Nick