Why is my passenger floors' carpet wet??? PICTURE INSIDE
---
What in the heck could this be from? I was washing her the other day and the carpet felt a little damp so I looked under the mat and it was like soaking. So I pried up the carpet and it was like ****in wet with what I assume is water!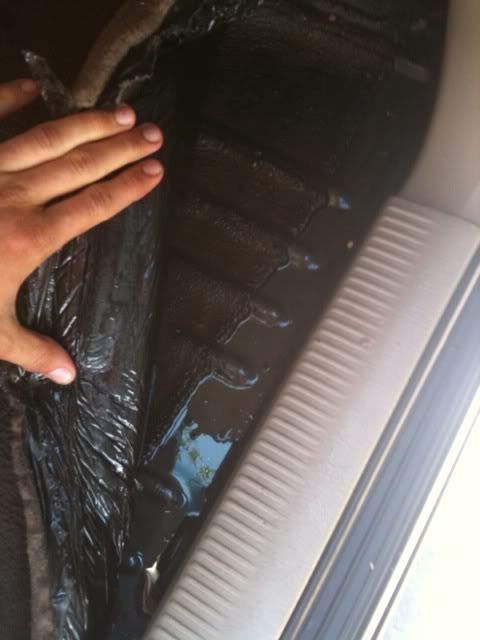 It still is wet, and when I blot and dry it, it just comes back.
---
2001 Grand Cherokee Limited-4.7 V8-Quadra Trac II-Flowmaster Super 44 with 3" exhaust
---
Last edited by FPKites; 09-27-2009 at

08:44 AM

. Reason: Let's not bypass the censor, okay?