Iron Rock Off Road 3.5" Lift, 31x10.50x15 Buckshot XMT Mudders, 15x8 Pacer Soft 8s with 4" backspacing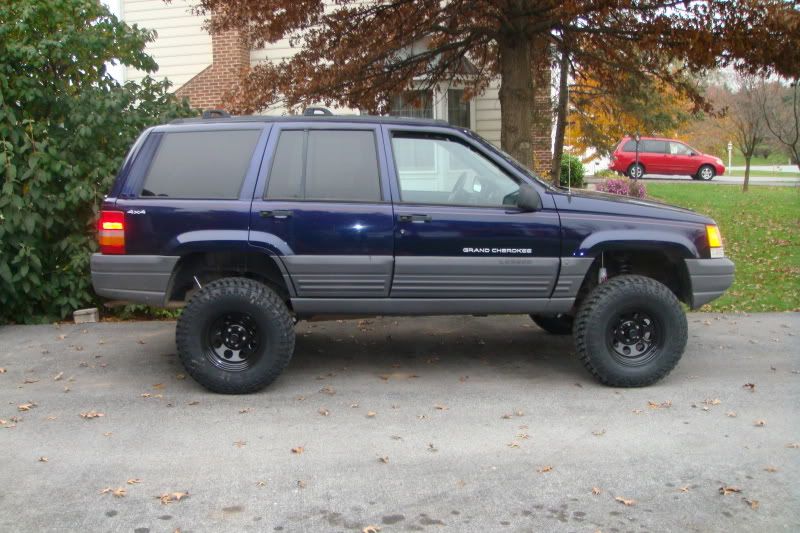 3.5" RE springs on 31x10.50's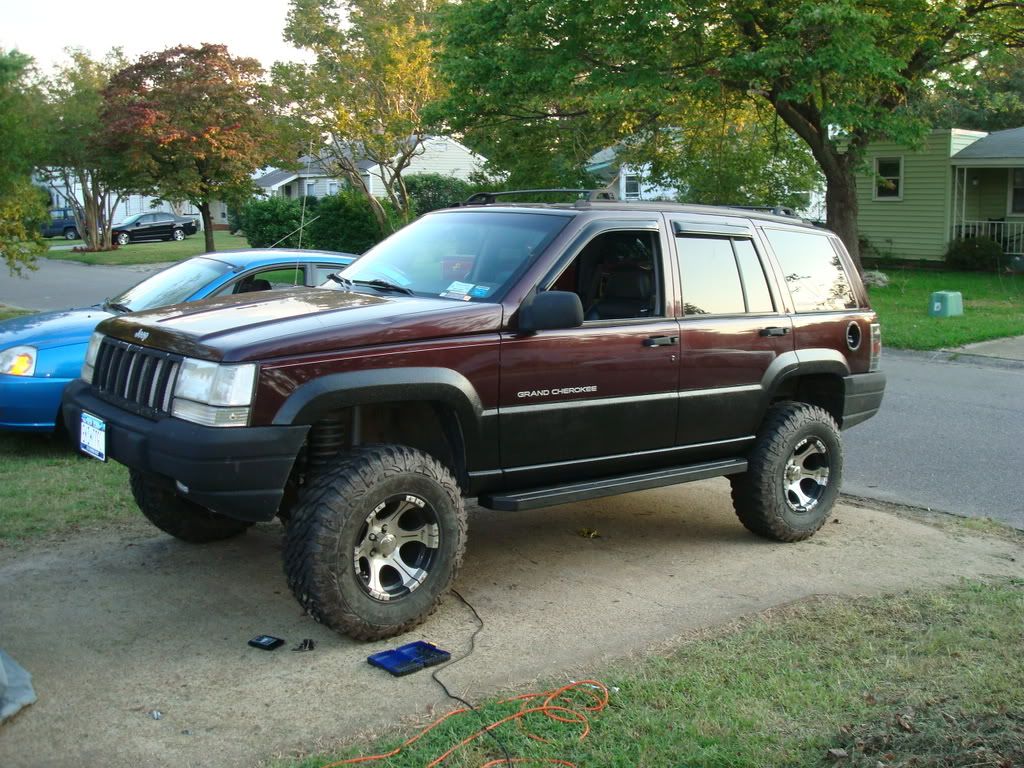 3.5" RE springs on 33x12.50's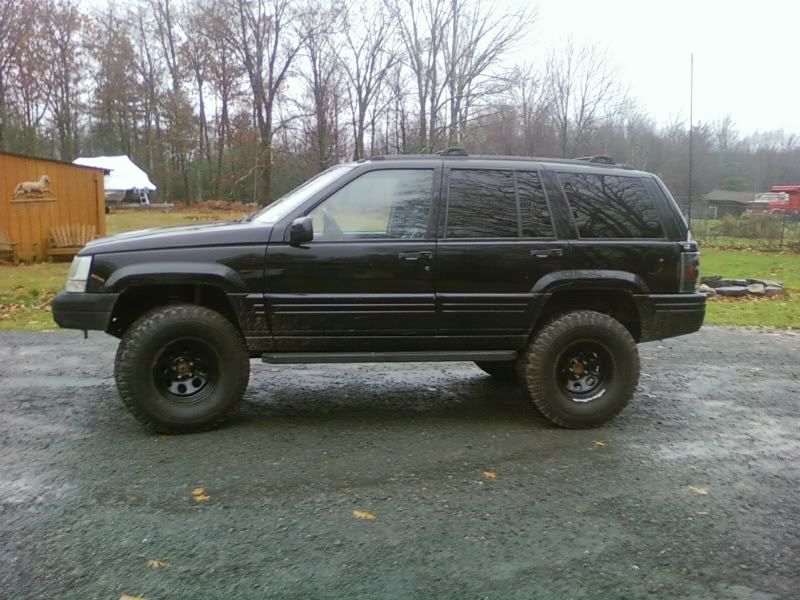 3.5", f>r, ford thunderbird coils in the front,32" maxxis ATs,15 x 8 Cragar d-windows
1998 ZJ 5.9 4" Rough Country x-series on 285/75/R16 w/Rubicon Wheels
4" mutt lift: 3" XJ springs in front with ACOS, front to rear swap with 4.0 springs and 1" spacer, 33" Firestones on stock canyons with 1 1/4" spacers.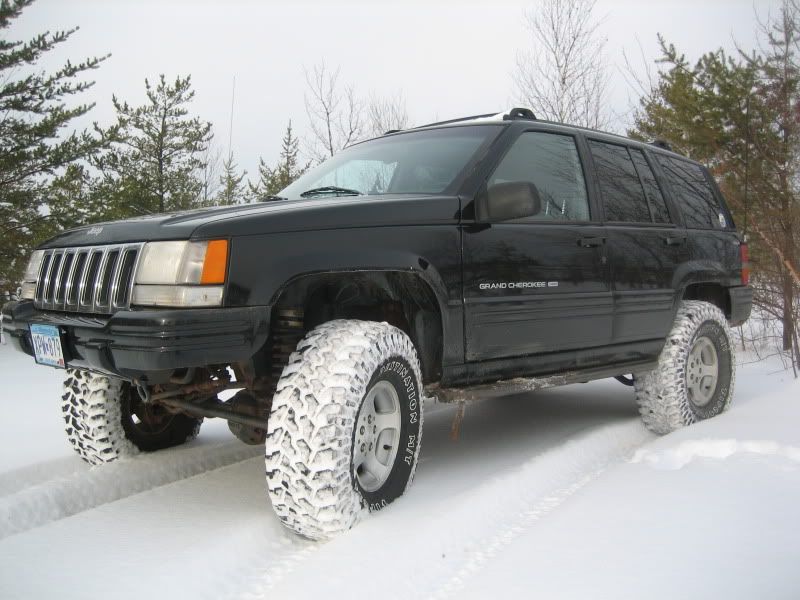 95 Limited 4" lift w/ 265/75r16's.
currently a 4" mutt lift with stock canyon wheels with spacers and 33x12.5 Firestone Destination MT's.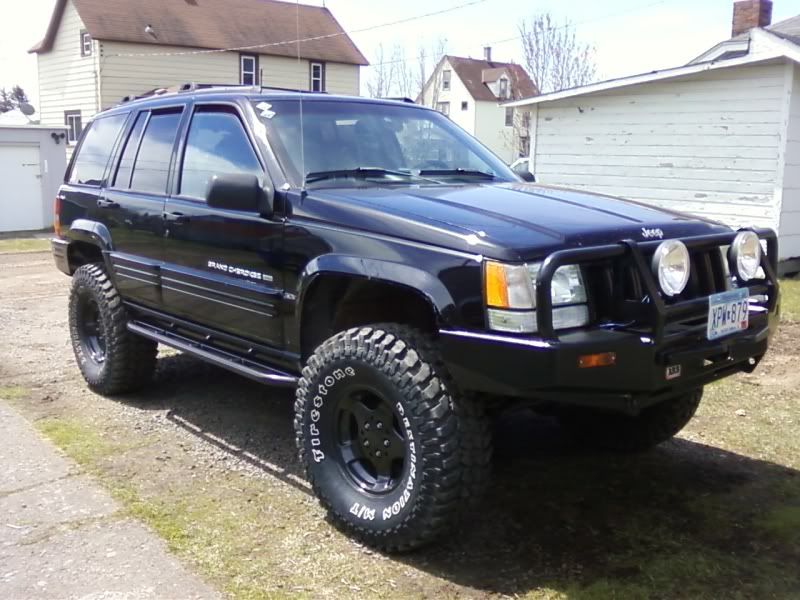 4" RC X series
33x12.50R15 Wrangler Duratracs on 3.75in Backspacing Cragar V-5 wheels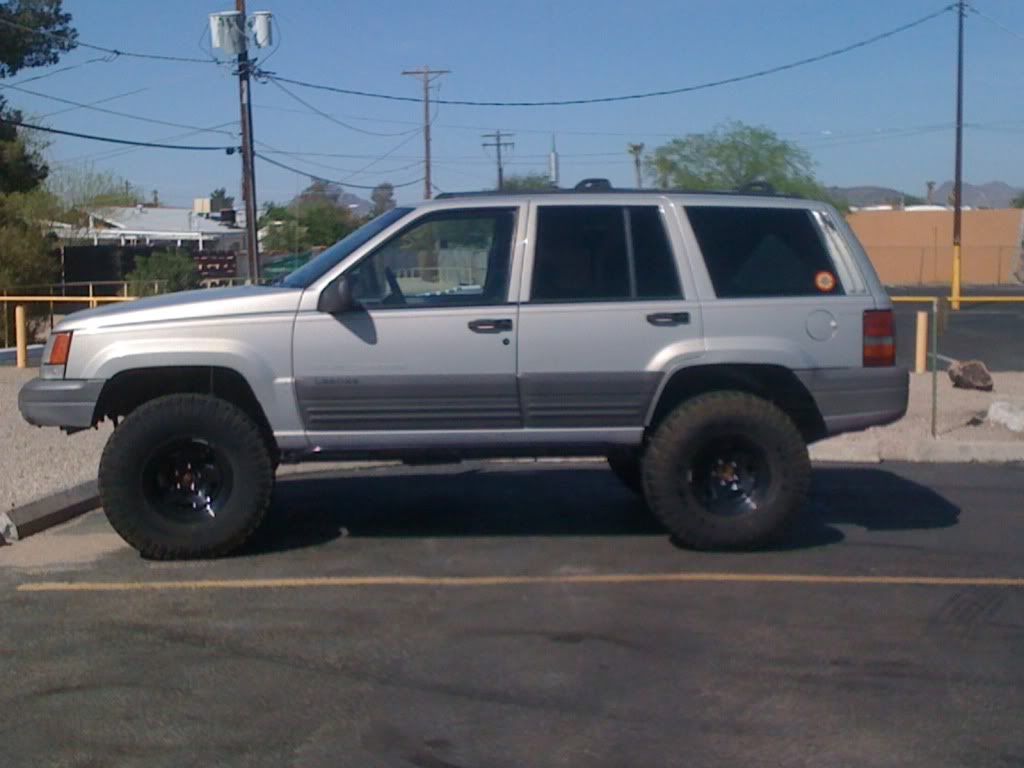 4" rough country lift kit , 31x10.50 15
4.5" Iron Rock Off Road lift with Clayton front long arms, 33x12.50x15 BFGoodrich KM1's, 15x8 Cragar Soft 8's with 4" backspacing.
I can't for the life of me find a front shot where the Jeep isn't flexing so I'll go out and take one in a minute.
4.5in rc lift 32in bfgs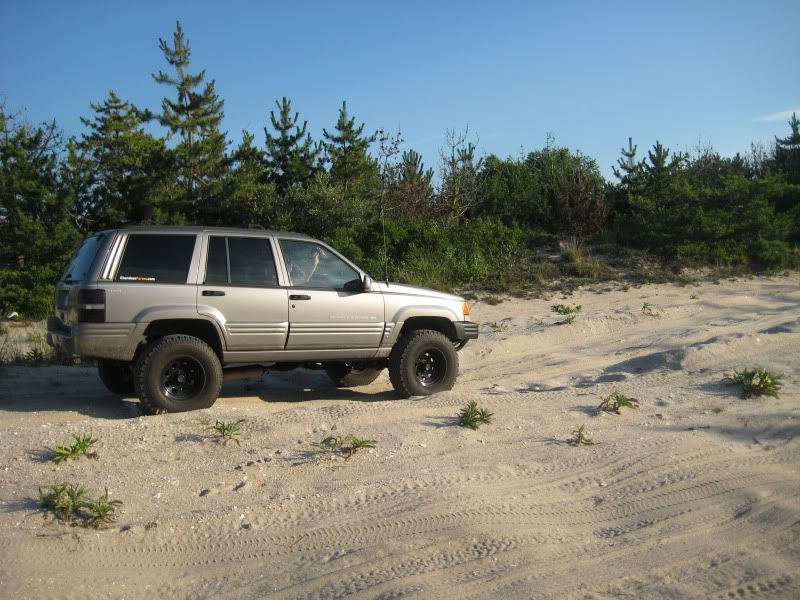 4.5" w 33's