Decided to mod the grill on the ZJ.
-Cut out the stock louvers in each of the 7 holes with wire cutters.
-Ground down with a dremel and hand sanded smooth the areas where the louvers connected.
-Washed the grill and dried it.
-Masking taped off everything but the inside of the holes where it was dark grey factory paint.
-Painted the unmasked areas.
-Cut the mesh to fit and formed them around the back of the holes.
-Painted the 7 mesh grill pieces.
-Epoxied the mesh grills into place and reinstalled the grill.
Might sound like it took a while but it was pretty easy and gave me a little project to work on for a couple days.
I fail at taking before pics of the factory grill...
So here is a stock grill looks like only mine was gold with dark grey in the holes where it is black now.
And a couple pics of the grill in progress. I had cut out the louvers and sanded and masked and painted the centers black already.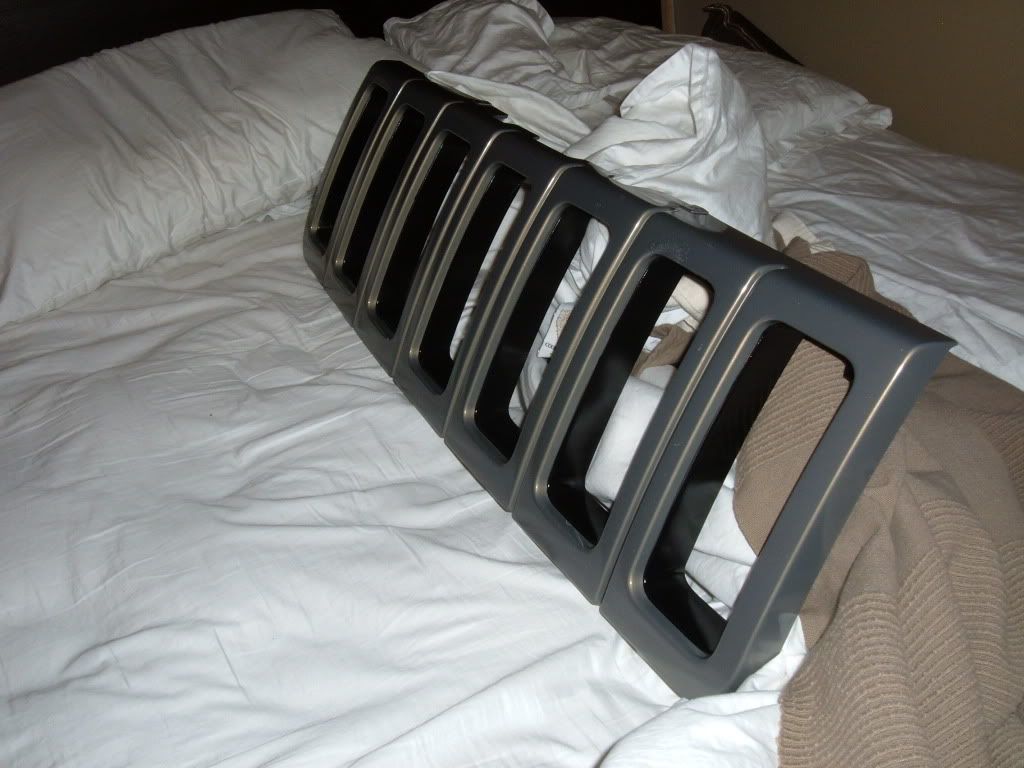 Test fitting the mesh this is silver still unpainted.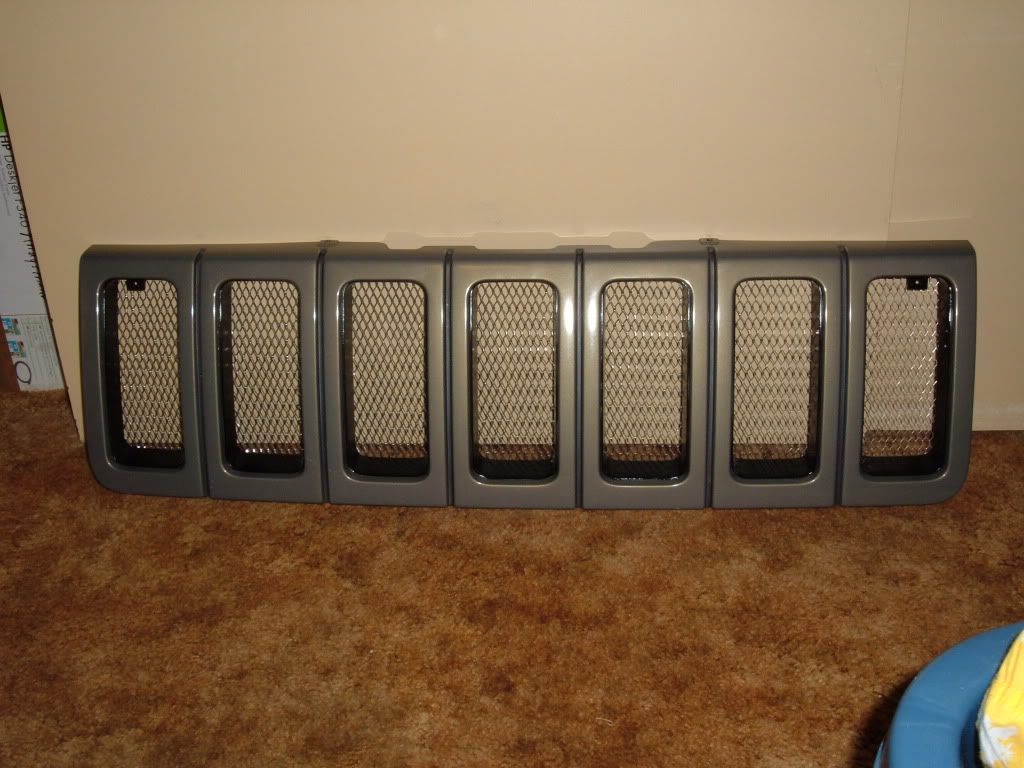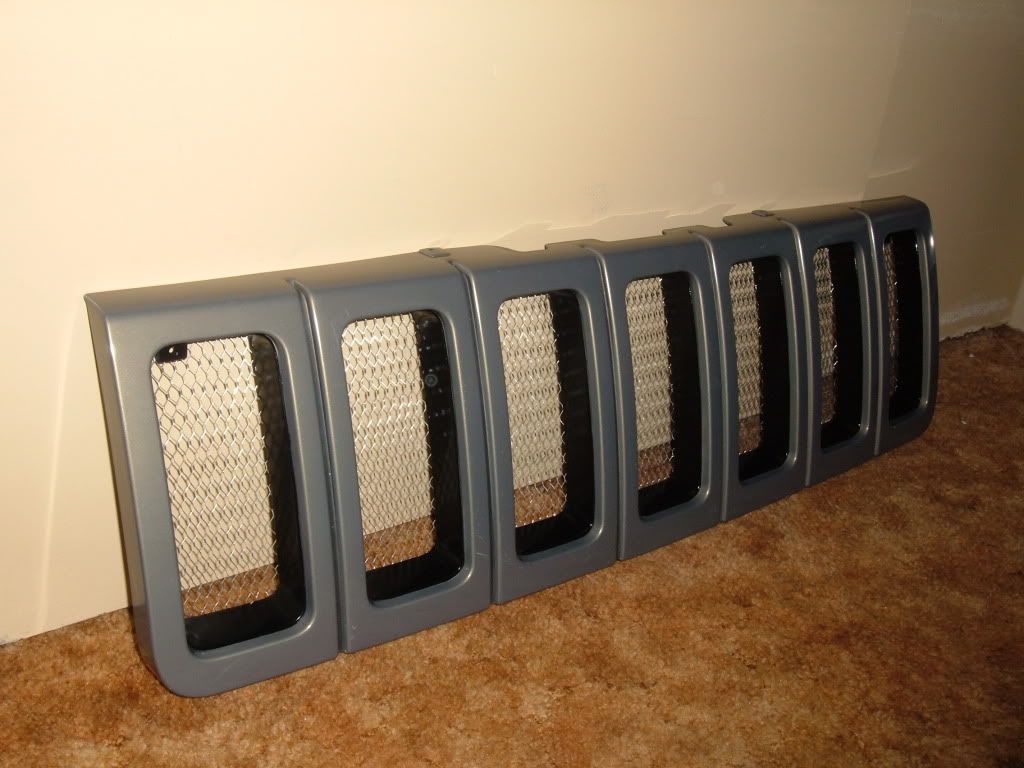 Then painted the mesh black and installed the grills using 5 min epoxy.
Here is the pics of the finished grill installed.