Quote:
I think it needs a winch.

And the lights need to be moved.
those are stock fogs.
Working on the front recovery system, should have that finished tomorrow. Hopefully...
Teaser...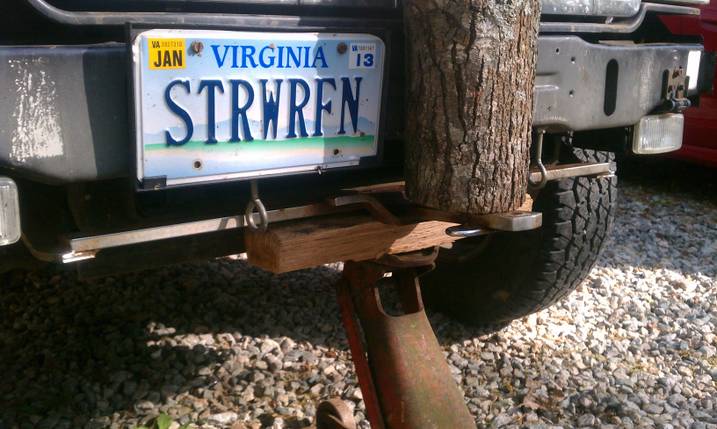 ---
1998 ZJ Laredo(Gonzo) - Built Not Bought - 3.5" lift with IRO Long Arms, Cherry Bomb Exhaust, 31x10.50R15, CAI, Custom Front Recovery System & YJ Tube Bumper
1986 Toyota MR2 - Polyurethane Suspension Bushings,Suspension Techniques Lowering Springs,S/C Swap and more!