I got my brand new front tow hooks from Rugged Ridge delivered to my house for $80 shipped
Yesterday off of Craigslsit I bought a frotn skid plate for $20.
Then was searching on Craigslist again, found a WJ intake with the TB, fuel rail, fuel injectors and sensors all for $20. The intake is in rough shape. I'm going to soak the intake and tb in a parts washer with degreaser and clean them. Then I am going to media blast the intake and possibly the TB.
Here are some pics of the intake. Are the little nipples on the back side in pictures 2 and 3 supposed to be bent down like that?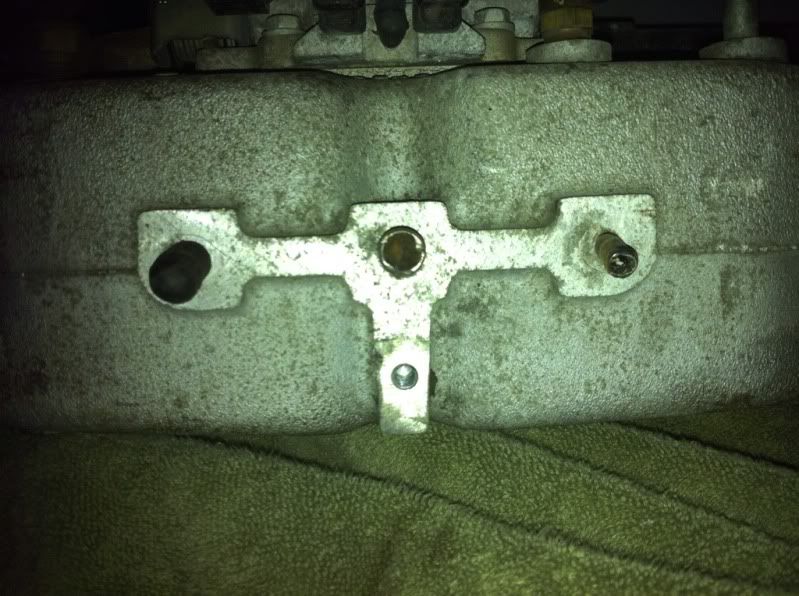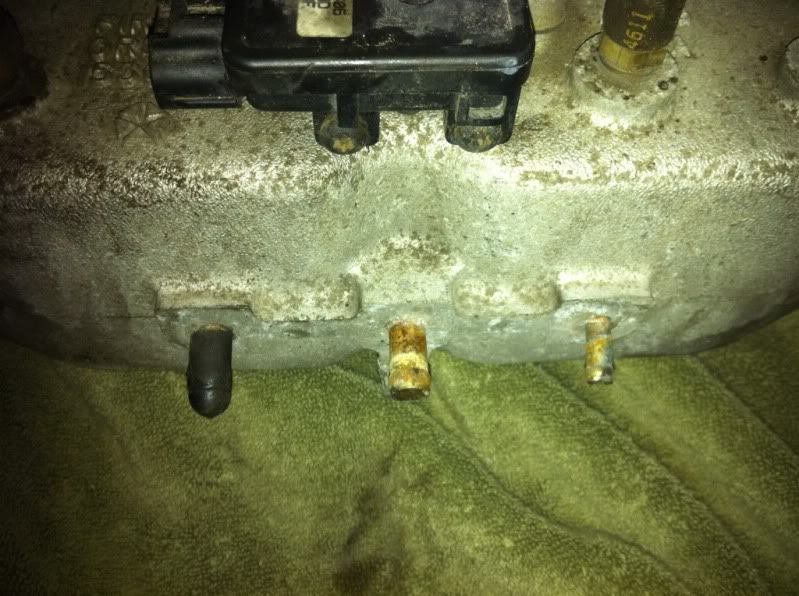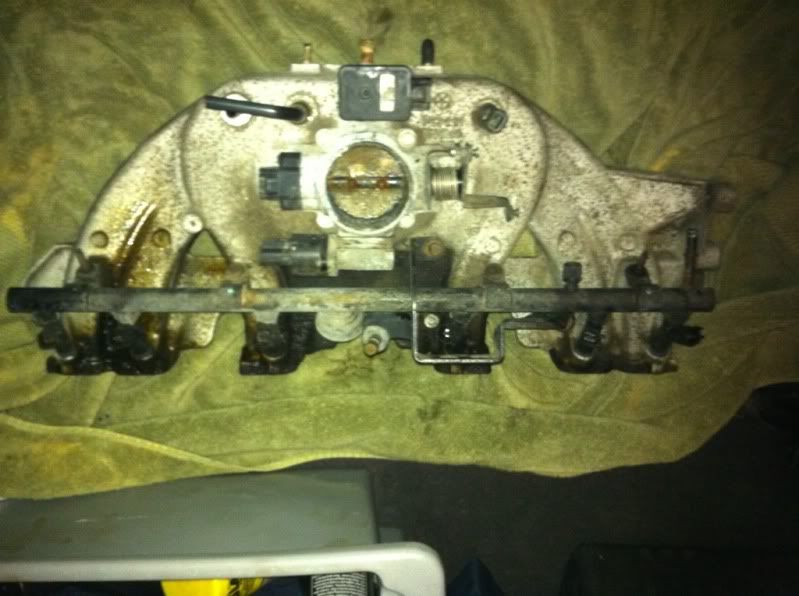 ---
1998 Jeep Grand Cherokee Laredo
2" BB Pucks | SkyJacker Hydro Shocks | Rubicon Wheels | Cooper 245/75/16 Tires

2002 Trans Am
Cam, Full Exhaust, Stock Heads, Stock LS6 Intake and Stock 10 bolt with 3.42s
420 RWHP and 382 RWHTQ