Today I found my nasty vibration I came home from the Maine 4x4 Club's "Hangover Run" on Wednesday:
I also got the OK to use pics from that ride.
I was waiting for written permission to re-post them from the owner of the photos.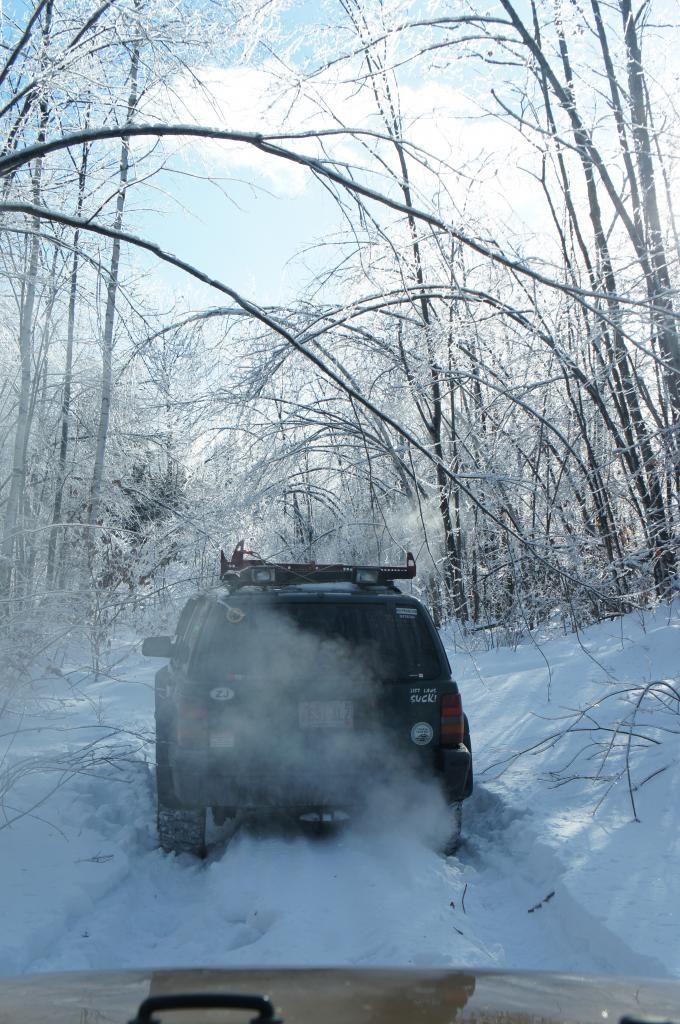 This one is my fave. Weezy looks pissed cuz she couldn't make the crest of the hill...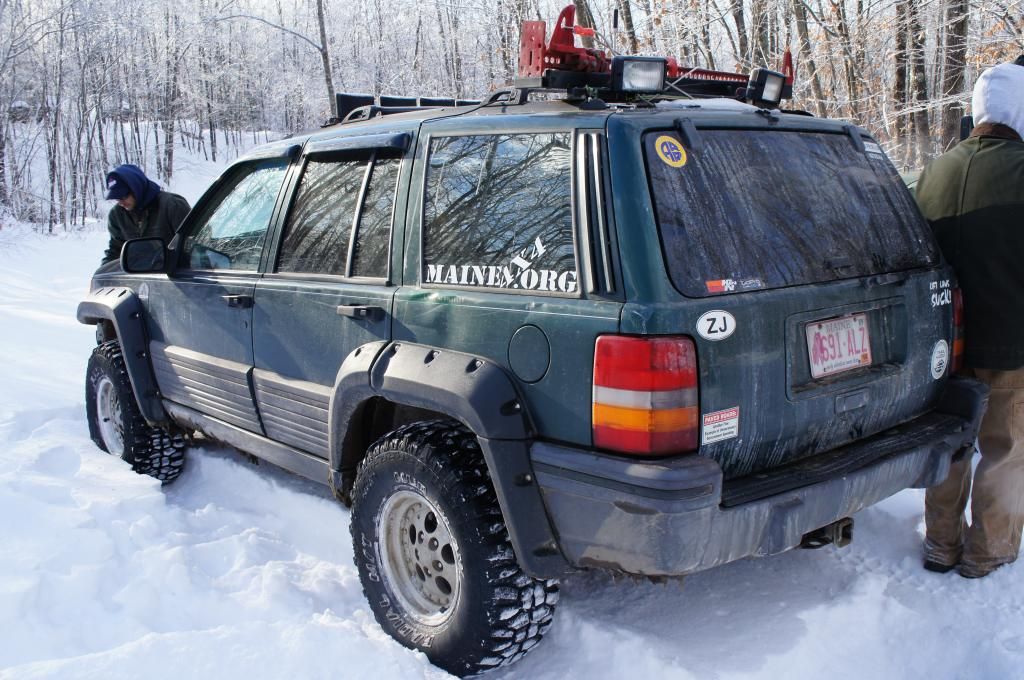 Being the heaviest rig sucks sometimes.... I broke through the ice....
The scenery was beautiful, the pics do absolutely no justice for the sun glittering through the ice covered trees.
The YJ was a chilly ride. It was -6deg.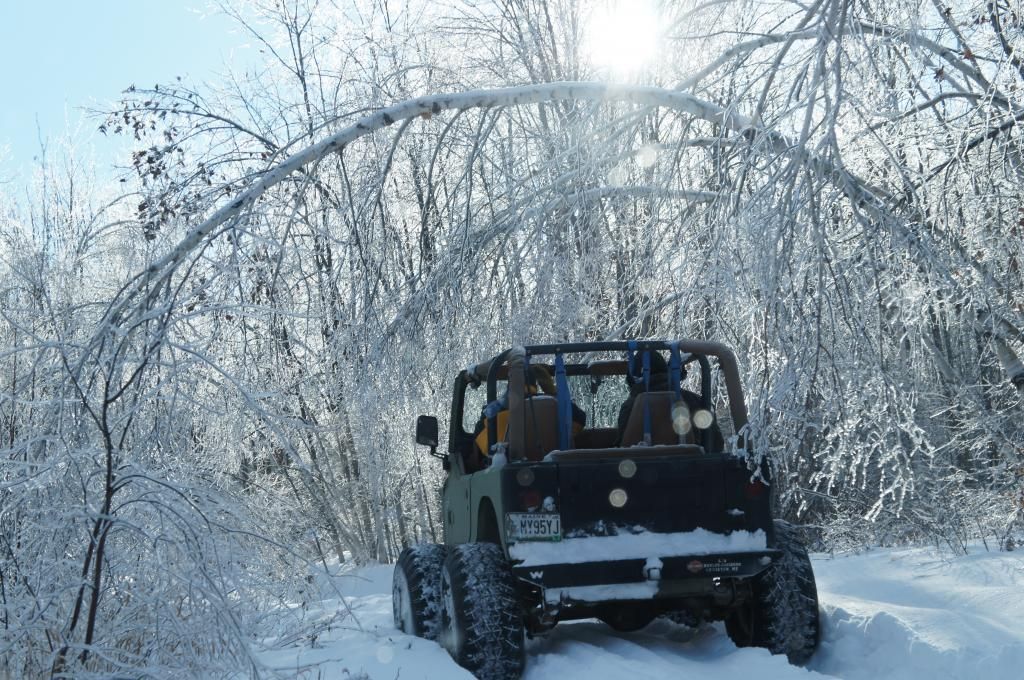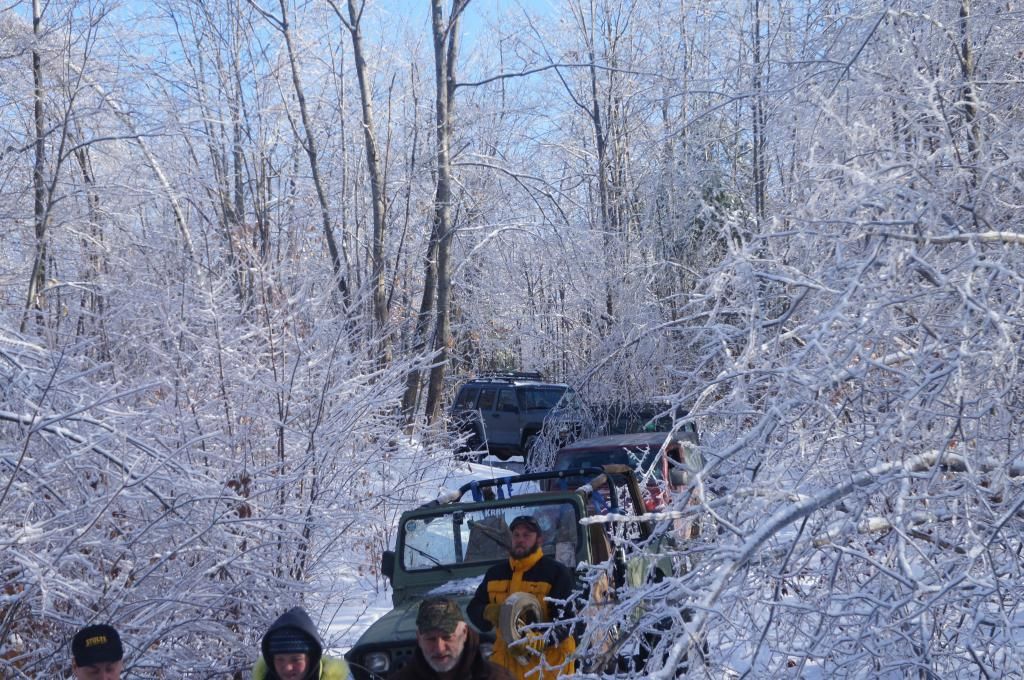 This bone stock JKU did awesome!!! I got hooked more than he did....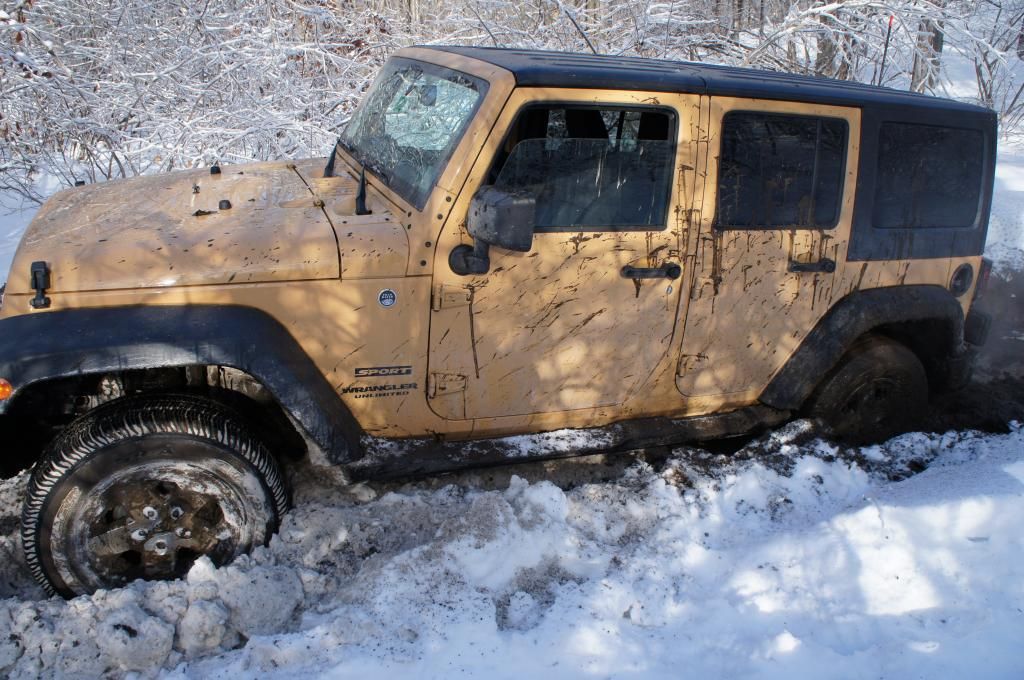 And one of the XJs broke a u-joint. 20 min on-the-trail shaft removal and he made it out with 3WD