Started the carpet install! Finally...
One more shot of the nice insulation.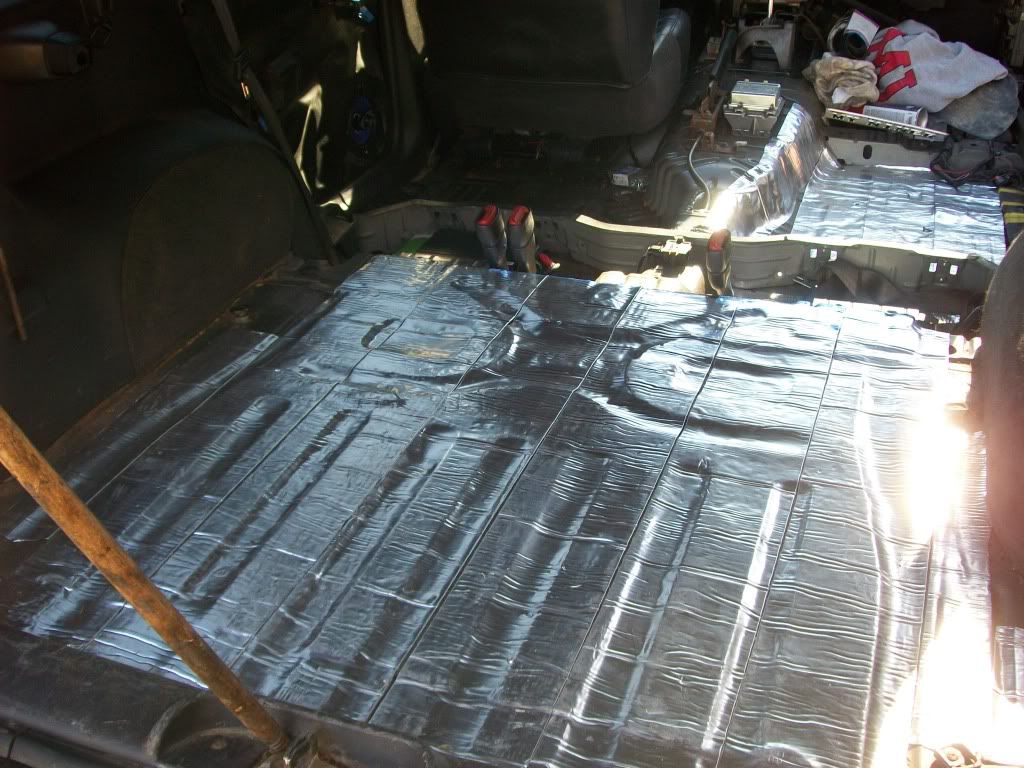 I decided to do away with the little tie down d rings in the floor.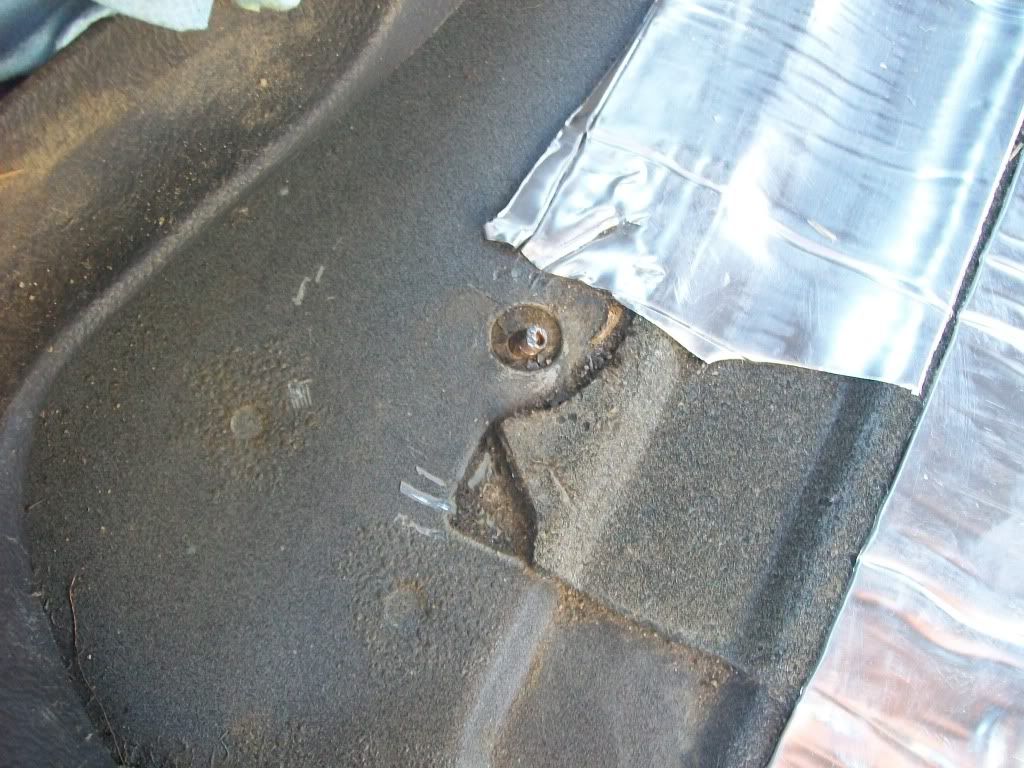 The time for subtle tactics is over. POP! Off they come. Then a little dot of silicone to seal it all back up.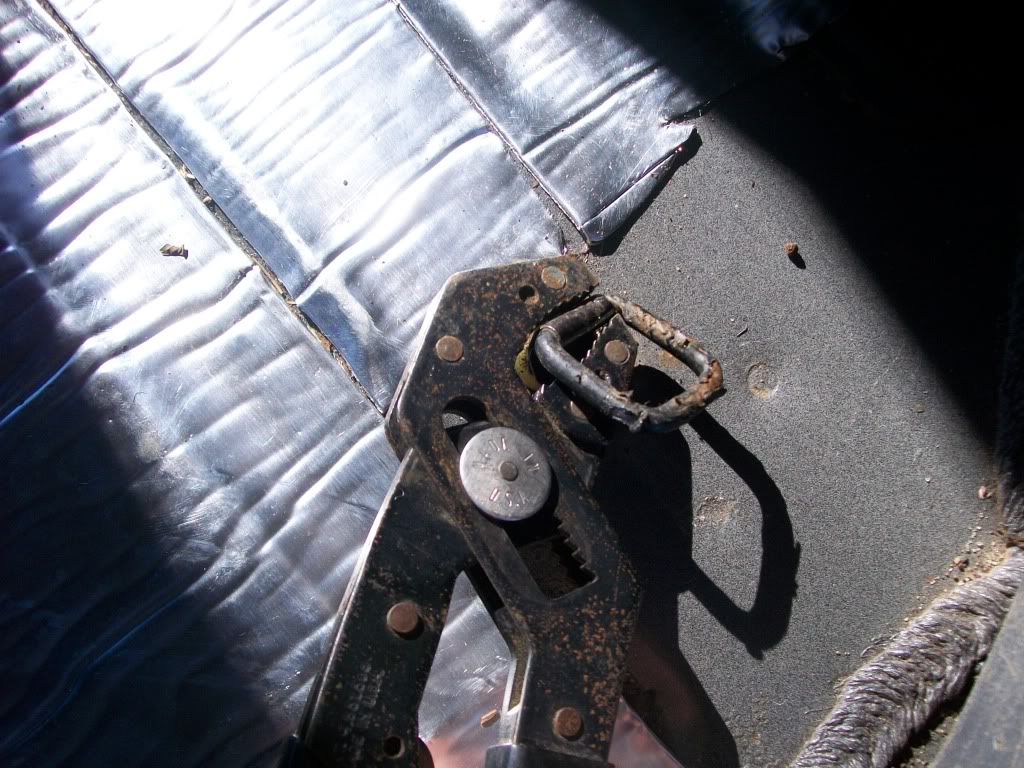 The first cut is the hardest...
One last test fit...
Final placement! Not glued in place yet. My carpet glue was all dried out.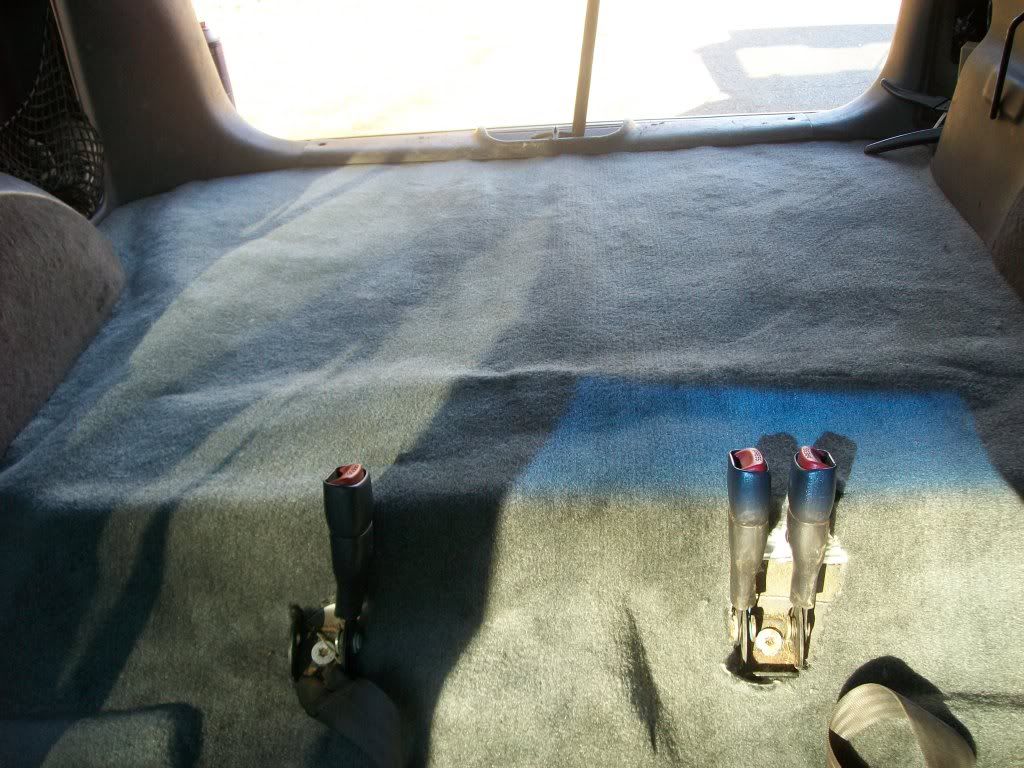 __________________
March 2014 GCOTM. 1998 Deep Slate 5.9
On the Jeep:Hot intake, 52mm TB, Summit 8mm wires, catch can, 703s, insulated fuel rails, indexed Champions, Bilstein 4600s, Eibach lowering springs, Moog SS, Ironman mounts, Lotek 2GP, lots of gauges, sparkly paint.
In the garage: M1 4bbl
In the works: Addco/Hellwig sway bars, nitrous, full polly bushings, full exhaust, data logging, billet UD pulleys