1997 Jeep Grand Cherokee Limited (before you ask i've searched literally all night while working on this...)
I'm having trouble and am down to my last straw! This is the Westin offroad lights (2) that comes with the relay and fuse, etc...
I have everything wired up as listed via instruction sheet, but I am getting no power to the switch (it doesn't light up), and fog lights never light up. the switch has a ground, a "power" that goes into the engine bay to the relay (and from the relay goes to a fuse, then to the positive). And finally "red wire" that is supposed to splice into a power (to light up the power switch i'm assuming).
Problems: The switch never lights up, the fog lights never turn on. The ONLY time we've gotten any response out of the system is a big dummy wire connected to the red wire, straight to the positive on the battery [which lit up ONE fog light, not both]... which I thought that red-wire was just to light up the switch?
Right now my red (power) is spliced an orange wire coming off the cigarette lighter, just because I know/have tested that it is working/getting power. Ground is wired in between a screw and steer frame of the dash. And the blue is still going into the engine bay, into the relay.
The only thing I can guess is possibly these splice connectors aren't providing enough/any power? But I don't recall having any trouble with these before..
Example below: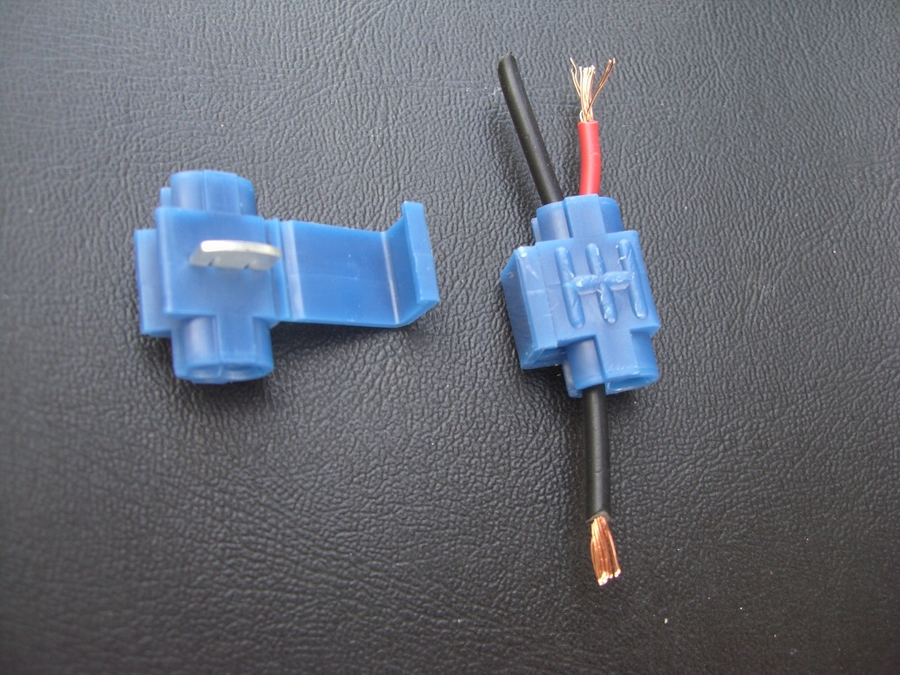 I know this was pretty hard to follow...but anyone have any ideas for me?