Quote:
Originally Posted by
ELMCZJ95
Woke up to a nice surprise this morning, my driver side floorboard had a lake growing in it. It's been raining heavily so I assume there's a leak. Where are the common areas to check where water can easily get in? Thanks.
Mine did the same thing so I redid the cowl seals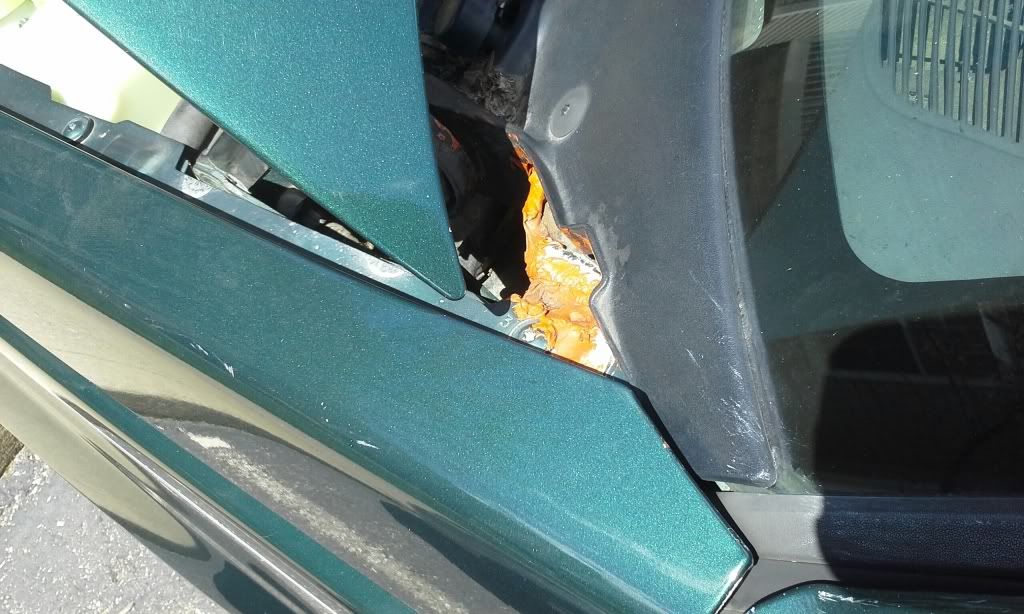 The orange stuff is the sealant I used, if your original stuff is all cracked and dry, scrape it out and throw some RTV in there.