Valve Timing confusion 97 ZJ 4.0L i6
---
I have a thread,
linked here,
related to this but truly wanted to get some new opinions on this interesting dilema......
I Really need to know if anyone has run into this at all.....
I have absolutley verified that the piston is at TDC of the compression stroke of the #1 cylinder. I opened the timing chain cover to find the timing marks on the crank in the right position. But.... the cam mark is 180 opposite. You can kind of make it out in this picture............. All I have done, so far, is get to the cover and remove it...
IS it just me, or does this cam look like it is off 180??!!!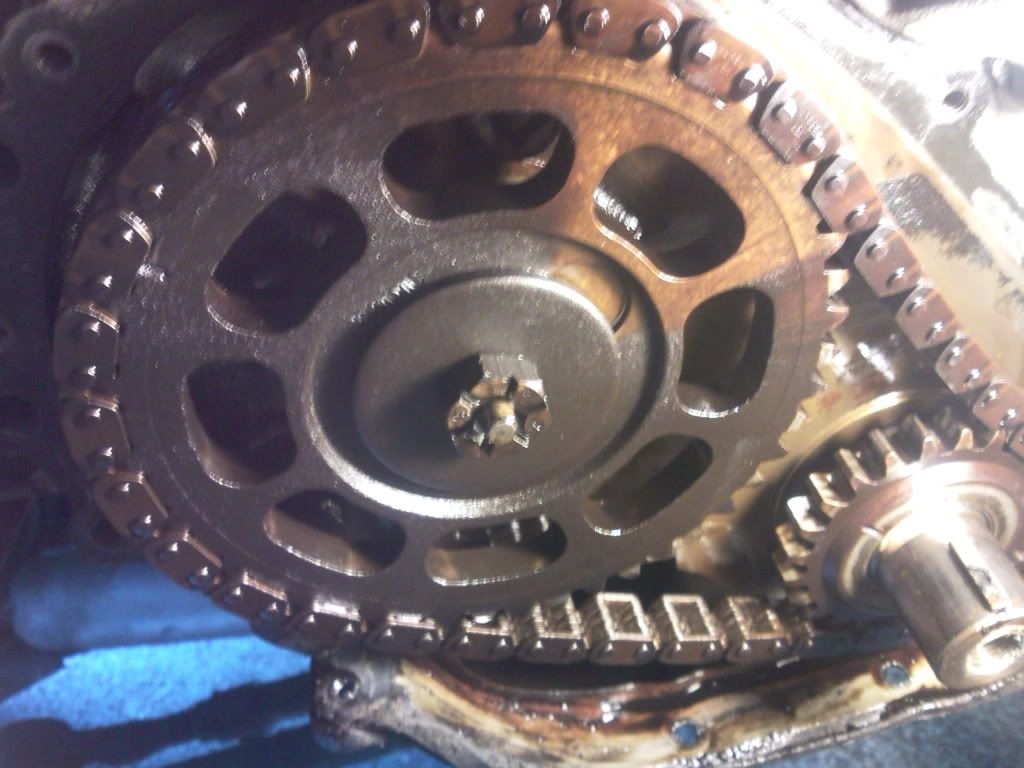 If you view the previous thread you can see I was given a few diagrams concerning this issue...... I do not have access to a dial indicator and I have spun the crank a few times to watch the action in the valves, (i have the valve cover off).
Also, I am not to sure of the actual position of the crank to count the pins but I got it as close as I could to that spot, (according to diagram 2), and it doesnt quite look like it is 15 pins between the marks...... I will be back over there on Tuesday and I will try to re-verify this.
I am not sure if this cover has ever been opend before.... I purchased the jeep as a4x2 at 134K, converted it to a 4x4.
But I would really like to have as many opinions as possible as to my delima.
The last thing I need is to get this back together and have it 180 off!!!! This is my only vehicle and I need it back ASAP!!
Few more details......
160K on the odometer
just replaced....
Ignition Coil, ECM Pickups, Cap Rotor, CKS<---(When I replaced this it started knocking and spitting backfireing through the intake, and all nastiness). Led me to CHAIN.
Thanks for all the fish!