OK,
Here's a question I don't think has been directly addressed, which I now need answered.
The 242 I'm looking at getting is an ISY, but doesn't have the actual rear yoke (i'm referring to the clamp thingy which looks like a robot's hand. Is yoke the right word?). It has the front output only. I've seen them with and without the rear (mostly without)
From what I gather from the FSM, the front yoke is attached to it's mate on the front drive shaft by 4 bolts, which face the t/c. Located here 3 1/4" from the t/c:
I assume these are unbolted and the front driveshaft will then be disconnected.
As for the rear, I don't see any bolts which marry the yokes together: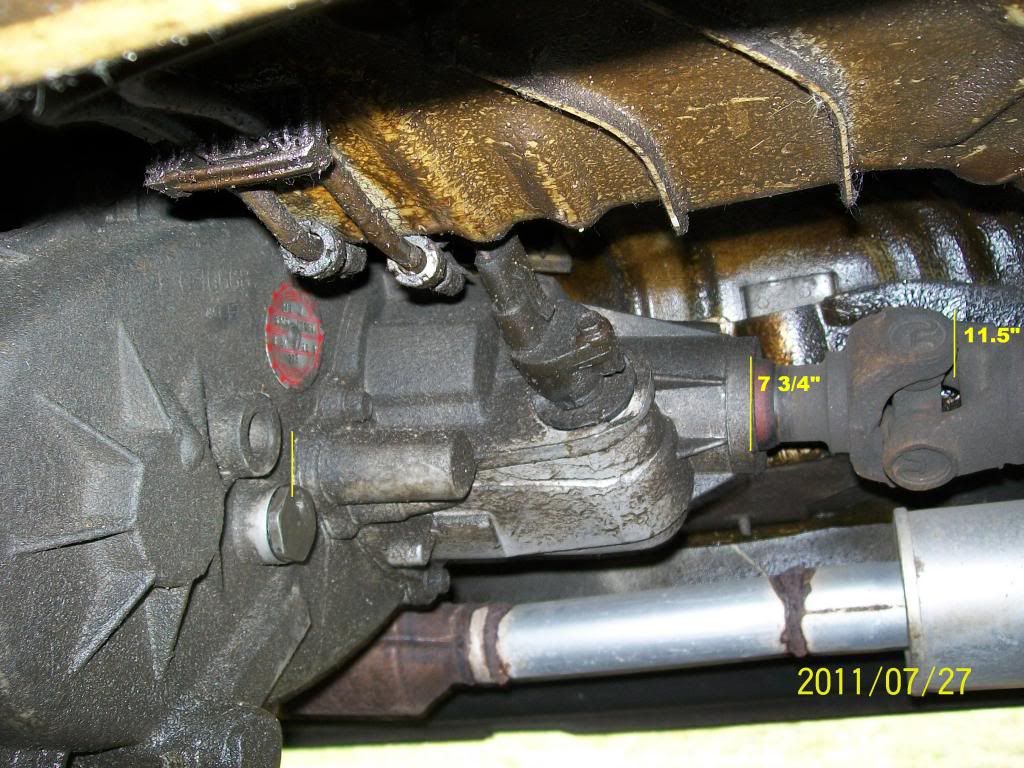 It would seem to me then, that the rear drive shaft must slide in & out of the rear housing of the t/c, for installation and removal. If so, where does the room come from to do this, without disconnecting it completely from the axel? The FSM only mentions disconnecting the driveshafts at the t/c.
Am I way off?
@ tinow, where exactly does the rear ouput seal go (haha)? I couldn't find it in the FSM. Is it the red bit located 7 3/4" on the external housing of the ISY where the rear driveshaft meets the t/c?
Also, regarding refilling the transmission and t/c after installation. Is this just as easy as topping up the level for the trans in the engine compartment, and filling the t/c up to the bottom of the fill hole plug?
Thanks