Registered User
Join Date: Mar 2009
Location: Nashua NH
Posts: 157
Trailer Hitch For 99 WJ Limited Questions
---
just picked up this 99 Limited with 199k for $4300 and am planning on putting a trailer hitch on it. heard from a few people you had to cut the stock bumper but i dont believe them, was wondering if its true, if so does anyone know of a good brand that u wont have to? i know this is a dumb question but this is probably the nicest vehicle ive owned and id just like to keep it that way...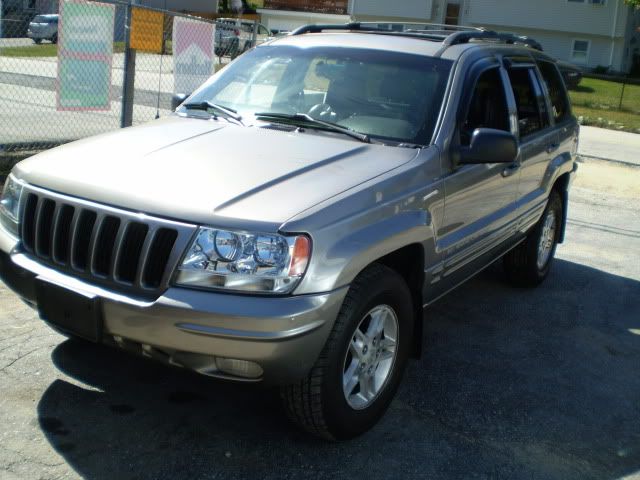 Registered User
Join Date: Sep 2008
Location: Burlington, Kentucky
Posts: 5,534
200k miles for 4300 prob should of looked around a little more but still they run for ever
Jeep Grand Cherokee WJ - Trailer towing
check this has more info yes u have to Trim the rear bumper to fit a STOCK more form fitting mopar hitch others hang below and are further away from the frame.
---
Sold
4" Hybrid lift TeraFlex coils IRO Adjustable LA's Jks tracbar 1.25spidertrax spacers 265/75/16 Dura-tracs
Quote:
The SRt-8's are a liberty design.
2011 WK2 ORA2 sold
2012 WK2 SRT8 - Current
99 WJ Limited Lifted.
2001 WJ stock 4.0 304k miles
Registered User
Join Date: Apr 2008
Location: Tampa
Posts: 5,247
If you take your time and do it carefully, cutting the stock bumper and inserting the bezel to fit a stock trailer hitch will keep your Jeep looking nicer than using an aftermarket hitch that hangs below the bumper. If you look at my build thread (link in my sig), you'll see pictures of both options, as I used to have an aftermarket hitch, but upgraded to a factory setup.
---
2003 WJ in Jeep Green Metallic, 4.0/242/4.10's. 4" Teraflex springs w/ RE monotube shocks and IRO short arms, cheap intake w/ amsoil filter, 2.5" hi flow cat and back exhaust, lots of lights and other misc crap.

Check out my build thread here:
To view links or images in signatures your post count must be 10 or greater. You currently have 0 posts.

Registered User
Join Date: Mar 2009
Location: Nashua NH
Posts: 157
sorry for the typo, its got 119k not 200, thanks for the help ill defly check ur build out
Registered User
Join Date: Sep 2005
Location: Sudbury, ON.
Posts: 688
I've never looked at one, but I've heard that non-tow package bumpers have dotted lines inside to follow when cutting. Would be real easy to make it look decent that way. Of course, to do it properly though you'd want to located one of those black bezels to fit inside the cut to clean it up.




LC.
---
So I installed the flux capacitor but the Jeep just won't do 88 mph.

-'99 WJ Limited, 4.7, Patriot Blue, 2" BB, 31" Mall-Terrains, Pavement Princess
-'97 TJ, Stone White, 4" Superlift, 33" SSRs, lunchboxed rear, 12K Titan winch, and 2.5 litres of exhillirating performance.
Web Wheeler
Join Date: Oct 2003
Location: Raleigh, NC
Posts: 5,380
With that mileage correction, that was still a little high for $ but in NH, I imagine that people are willing to pay a bit extra for a year-round vehicle anyway.

It appears that someone also put new headlights in too. Hopefully, it has been well maintained as it appears and you also have good blend doors.

Do the tail lights/brake lights all work?

Any squaking from the door locks actuators?

Check the underside for rust issues on the tranny & oil pan. NE winters are tough on them.
---
'04 Freedom Edition HO & '04 Overland HO (previous '00 Laredo 4.7)
Registered User
Join Date: Nov 2005
Location: St. Charles,
Posts: 1,108
Registered User
Join Date: Mar 2009
Location: Nashua NH
Posts: 157
no rust, no noises of any sort inside, everything works, and yes the front end does look a little new to me, i think it might of been in a minor front end on the passengers side before but it still rides smooth as hell, i needed a good daily anyways my tj was a hassle to get anywhere
Currently Active Users Viewing This Thread: 1

(0 members and 1 guests)
Posting Rules

You may post new threads

You may post replies

You may not post attachments

You may not edit your posts

---

HTML code is Off

---