Registered User
Join Date: Dec 2012
Location: Tampa
Posts: 343
I mean I drive a 2wd 1998 zj 5.2 limited and I always ask myself what should I do with it fortunately I live it florida so it never snows and is super flat and I don't wanna get rid of it cause it was my grandfathers pride and joy so right now it's all stock but I would love to do some kind of mods to it but idk what haha
Web Wheeler
Join Date: Aug 2009
Location: Tustin
Posts: 3,294
Heres a built 2wd: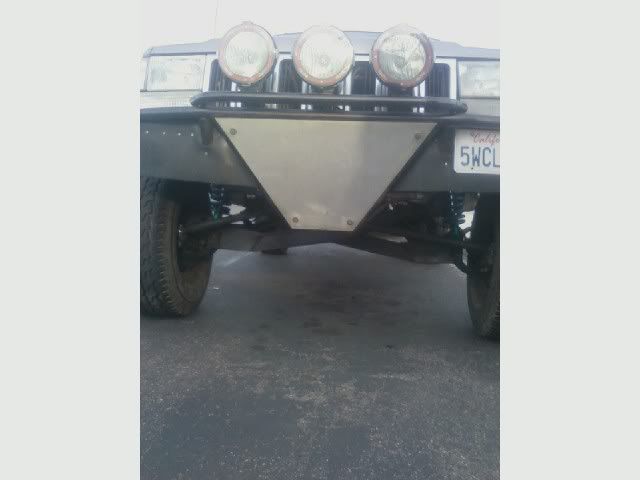 Registered User
Join Date: May 2013
Location: Story City
Posts: 175
There's nothing wrong with driving or wheeling 2WD SUV's and trucks. The first three trucks I had were all 2WD and boy did we have some fun in em. Heck, I used a '79 t-bird for a trapping vehicle for a season and hunted coyotes thru heavy snow with an '85 bird with good all season tires, posi rear and 3 or 4 sand bags in the trunk.

Now if you're wanting a honest to goodness wheelin rig than ya, 4WD is the only way to go. But honestly, even with all my outdoor activities, winter storms, plenty of muddy roads and fields, etc etc, there's not much around here I'd fear with a properly set up 2WD. It be better on gas, less parts to break and you know dang well what ya got from teh time you leave home to the time you get back.

All that being said, I have a truck and an SUV sitting in the drive, both are 4WD. Dang it's nice when I wonder if I'm doing something I shouldn't be. But I'm leaning towards finding a 2WD for a daily driver and GP outdoor rig project. And like in my younger years, not much I'd be afraid of.
Web Wheeler
Join Date: Aug 2009
Location: Tustin
Posts: 3,294
Quote:
Is that your zj?!?
Nah just one i eye ****ed a couple times. Looked like a straight forward swap
Registered User
Join Date: Nov 2011
Location: Huntington Beach
Posts: 54
But it takes alot of skill to drive 2wd off road and it will get me ready for when I get a 4x4 hahah
Registered User
Join Date: Jan 2013
Location: Sheffield
Posts: 244
I like to push the limit in 2 then when I hit the limit pull the lever and keep on wheeling in 4.
Wish I had that option lol
Registered User
Join Date: May 2008
Location: philadelphia
Posts: 421
Quote:
Wish I had that option lol
I second that. Could've used it several times this last winter
---
2wd zj...
Currently Active Users Viewing This Thread: 1

(0 members and 1 guests)
Posting Rules

You may post new threads

You may post replies

You may not post attachments

You may not edit your posts

---

HTML code is Off

---