I built this rack to haul gear for camping. i originally mounted it to the factory roof rack cross bars, but after thinking about it, I knew there had to be a better, stronger way. So i came up with this.
I started with some leftover 3/4" 16 ga tube from the roof rack build. I measured the distance between the 2 roof rails on the jeep (the lengthwise ones) and cut 2 pieces of tube 38 1/8" long.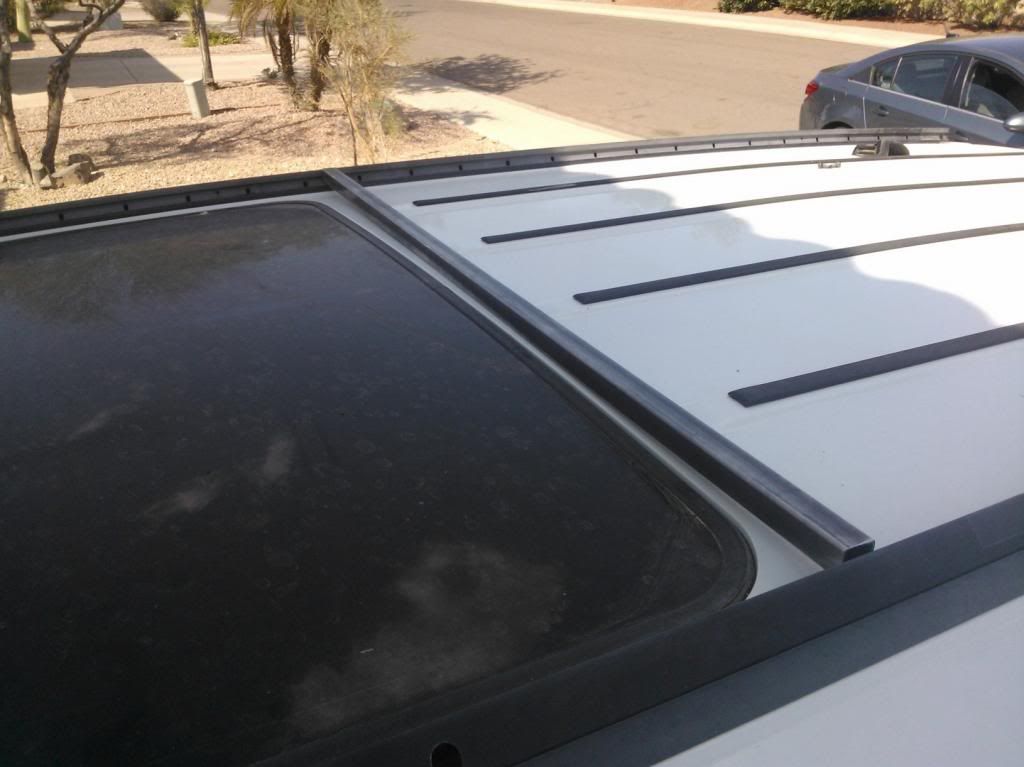 next, i made 4 small plates 3/4" square. i drilled a 5/16" hole in the middle of each one. then i welded on a 5/16-18 nut on one side of each plate. i took these plates and welded them onto the ends of the tubes i cut. this gives us 2 tubes with threads in either end. i painted them flat black.
next i unbolted the roof rails from the ZJ and drilled holes thru it. the position of the holes will depend on your rack design. i drilled even with the mounting hole 3rd from the front, and the rearmost ones. bolted the rails back to the roof and lined up my tubes with the holes i drilled. i used 2 inch long bolts (probably couldve gotten away with 1.5" bolts though) and bolted the tubes to the rails.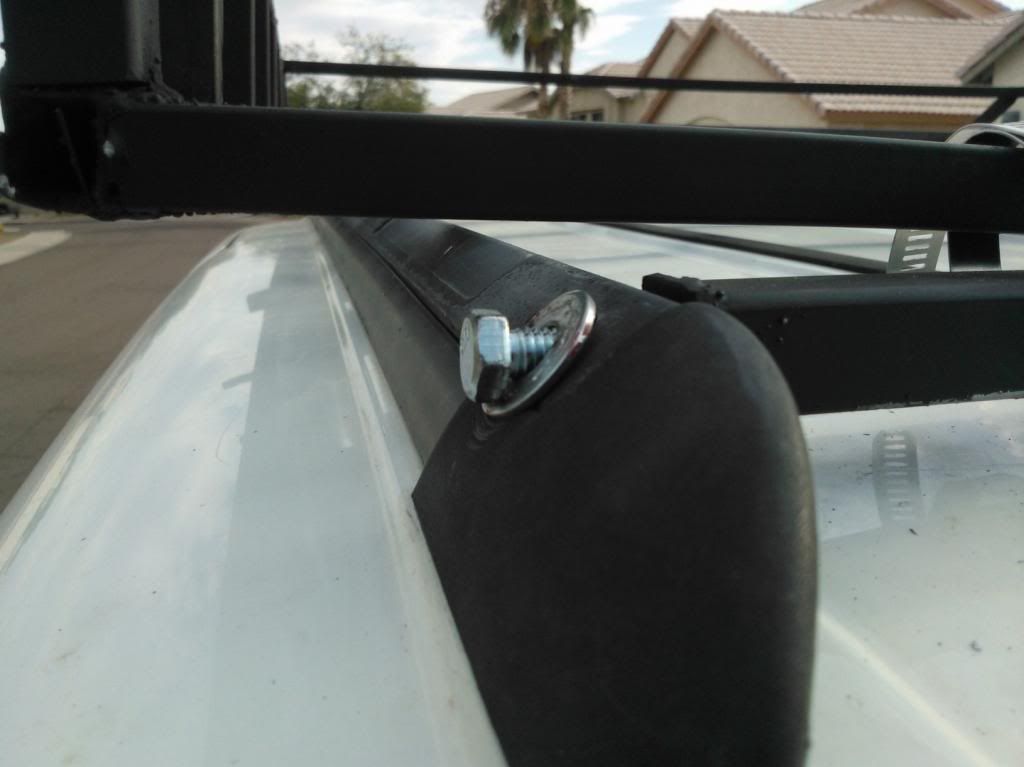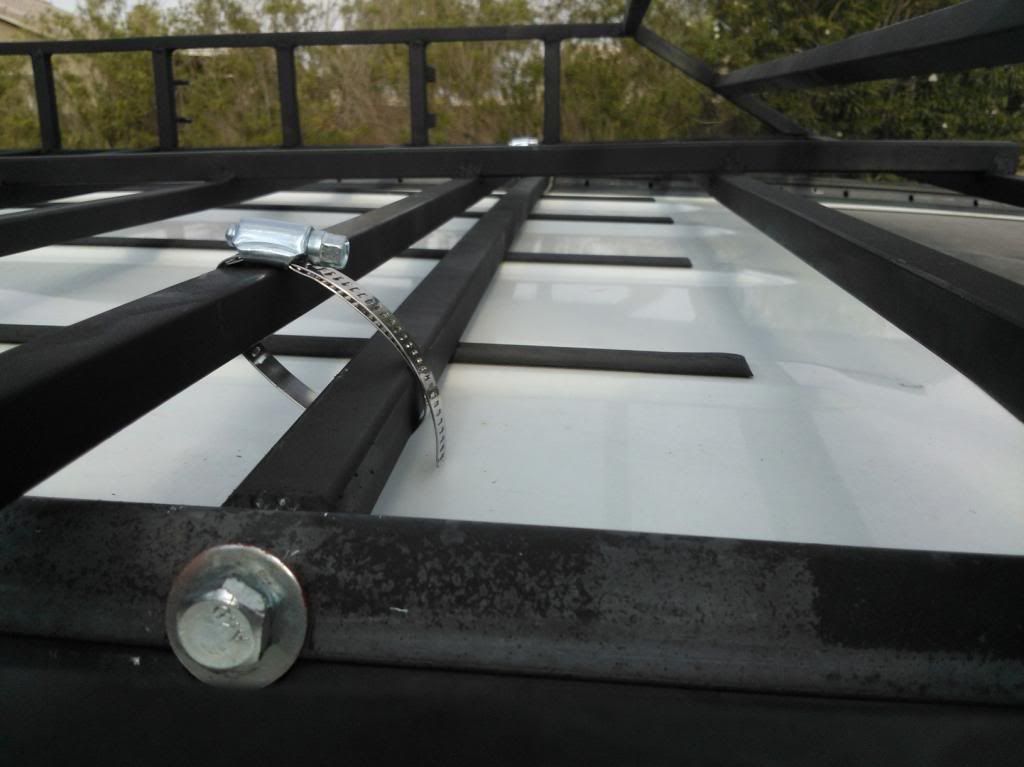 the roof isnt perfectly flat, so you will have to push down on the tube to get it to line up.
now you can either do what i did and use a bunch of hose clamps to hold the rack on, or you can bolt the rack to the cross tubes. i will probably bolt mine in at some point, but for now the clamps are fine. its very strong, i can grab the rack and rock the whole jeep by it.