The armored front-to-rear brake line on my 94 Grand Cherokee failed. It is not available from the dealership. The local shops would fabricate this, but without the armor.
An on-line search revealed
Fine Lines
would re-create the original, in either steel w/ stainless spiral wrap or stainless w/ stainless wrap.
A Dremel cutter wheel, at an angle, resulted in an acceptable shipping box length, for sending it to Fine Lines. I also painted one side, prior to the cut, to ensure proper orientation.
The replacement line arrived and I am very satisfied. I selected stainless line w/ stainless wrap. The Jeep uses metric fittings, so this is compatible with MB vehicles. It needed to have the shipping bend straightened and some other minor shipping smoothing.
Old Line - Master Cylinder End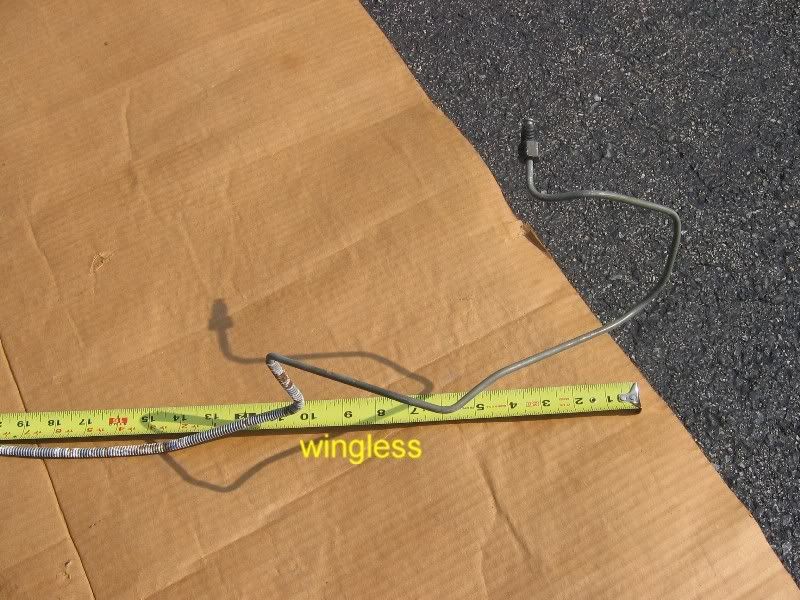 New Line - Master Cylinder End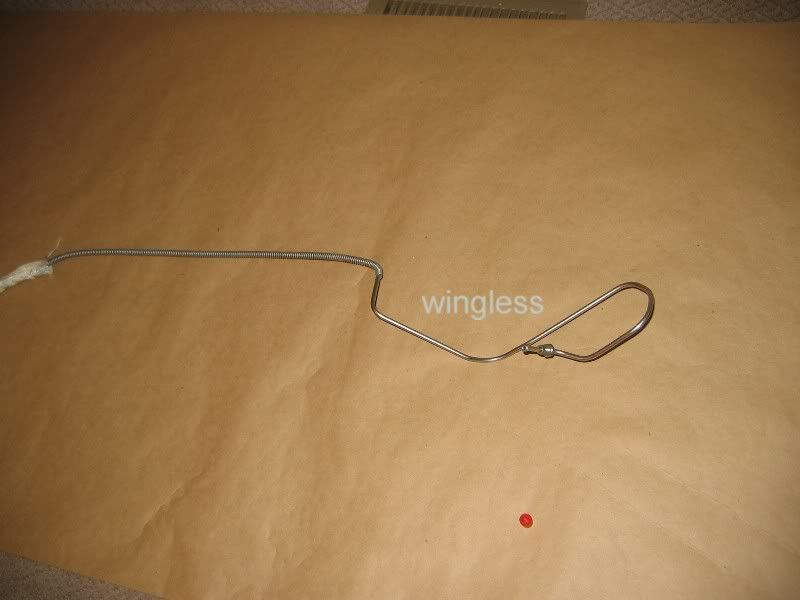 Old Line - Axle End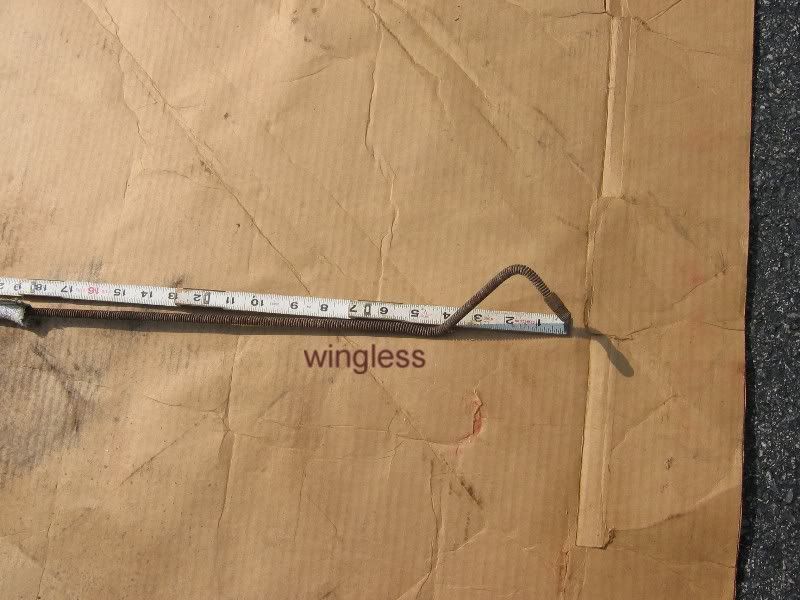 New Line - Axle End
94 Jeep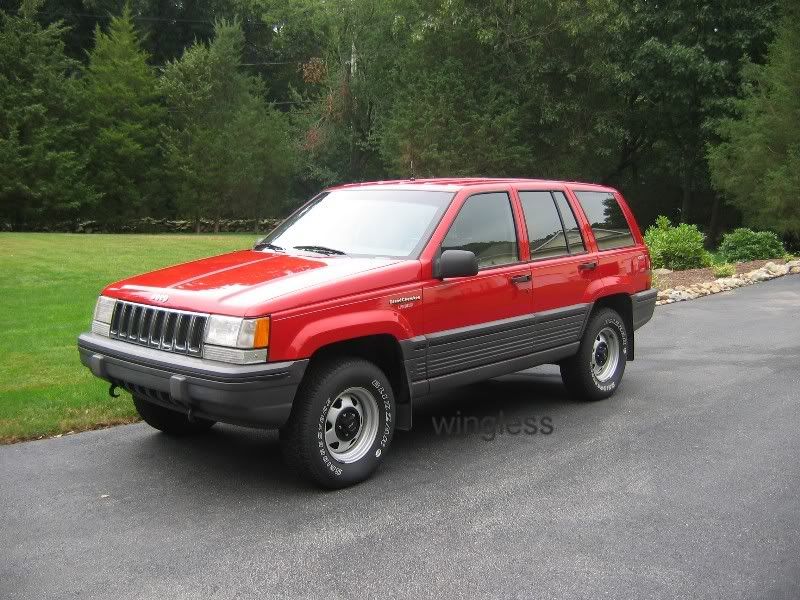 The stainless brake line with stainless armor has been installed.
The brake line was close to the original, but it still required a coupla hours to change the shape to match the original.
Thank goodness I took LOTS of shots of the original. The images were captured at multiple orientations and angles. I would match my view of the new line to that on the image, then adjust the line 'till it matched.
Even with the tweaks required, I am still very satisfied with the service and the product.
New Line Installed - Steering Column Not Replaced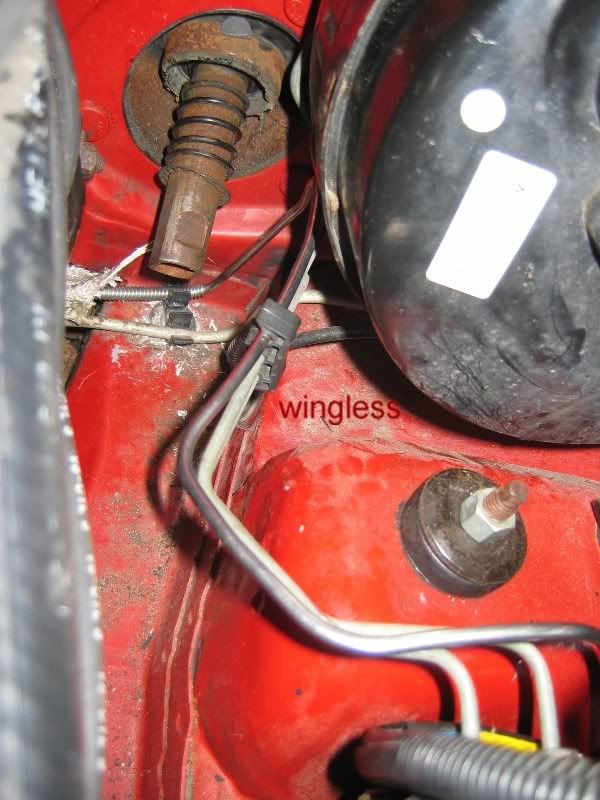 New Line Installed - Axle End
The only problem was the rotational mis-registration between the front and back ends. My recommendation is to use the Dremel wheel to score a longitudal mark, along the brake line, prior to the cut, to ensure a better rotational match of the ends.
They also have replacement heat shield, that I did not utilize. I had them re-use the original.