only problem is i have next to no gas in the tank. what happened? i just removed the gas tank again and removed the pump, messed around with it and reinstalled it but its still reading 3/4 tank. the fuel pump itself works just fine but i wanna know why its reading that and how to fix it. need help quick guys please!
edit:
pic of the new one and stock one side by side.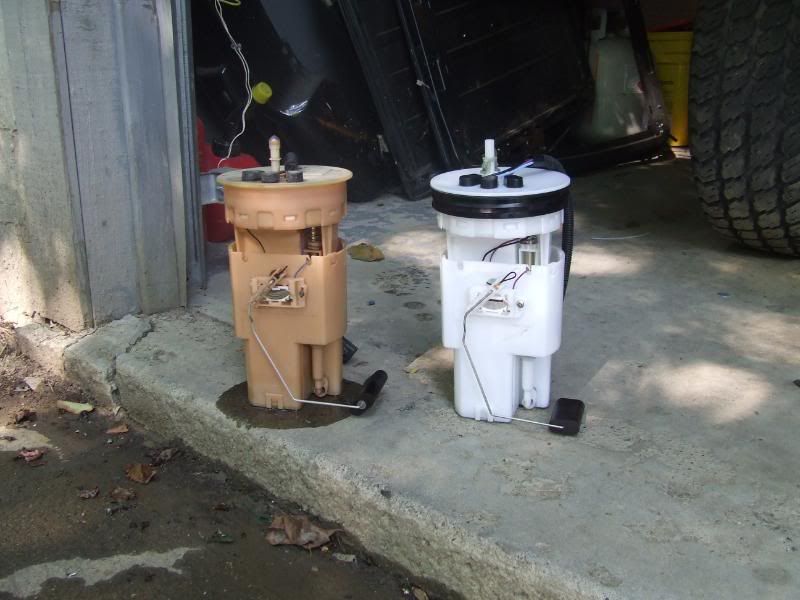 new one is white. the floater arms are positioned exactly the same...
__________________
-
John - 23 and learning
<-- ORIGINAL
- 1996 Black ZJ Limited: 5.9 swap, LA's, axles, absolutely built to hell
- 1998 Platinum 5.9 Limited: DD with some lighter modifications