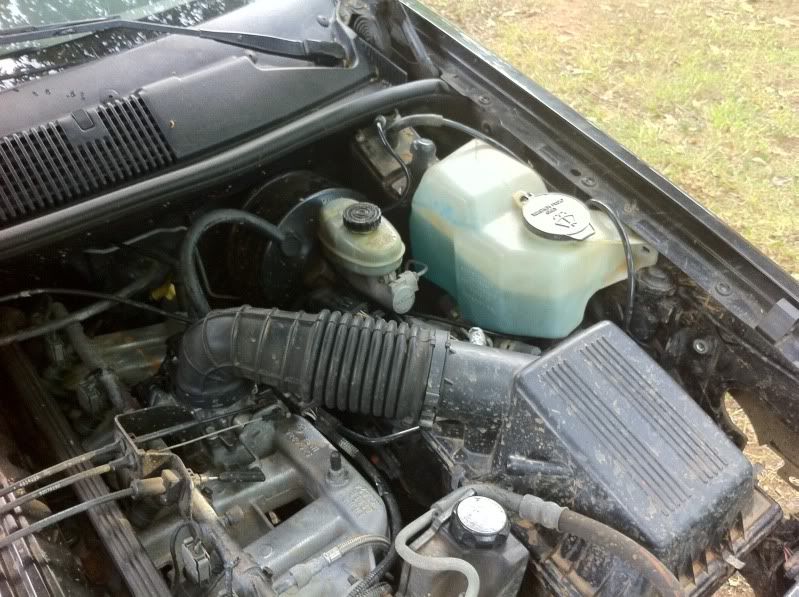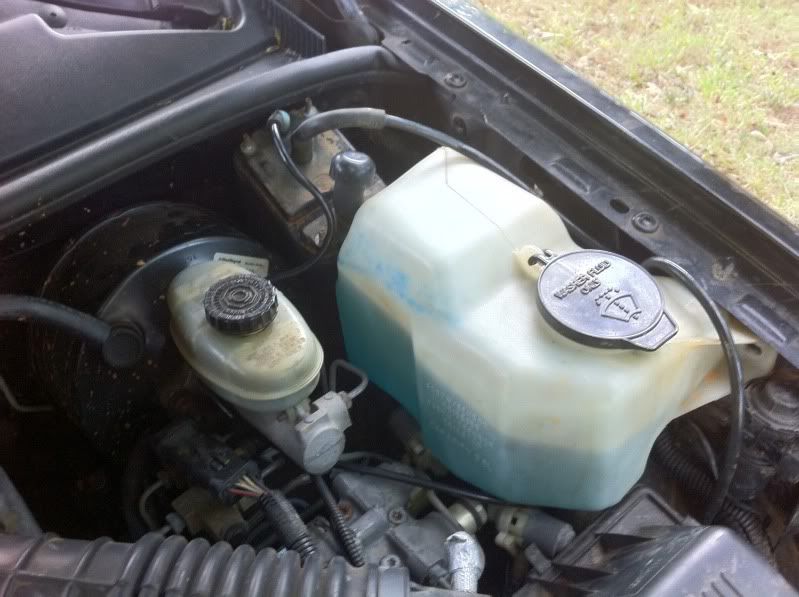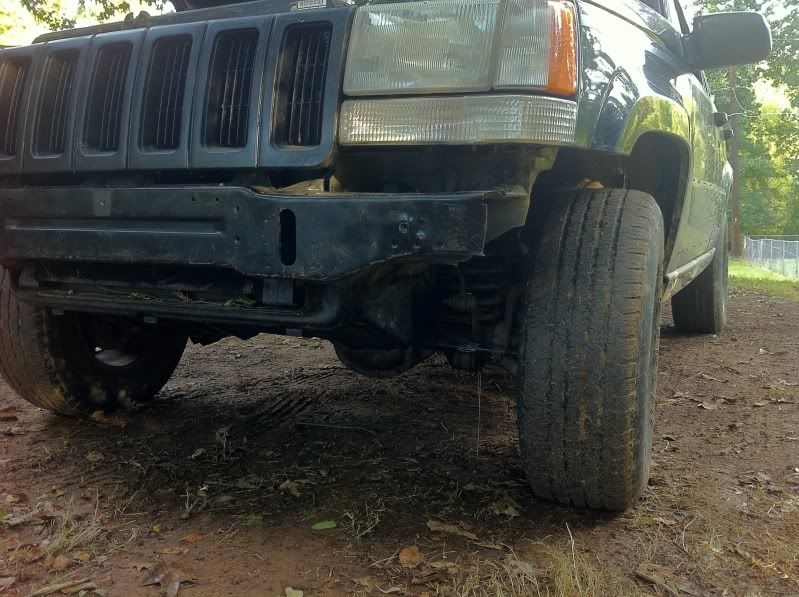 Finally
relocated my charcoal can and got it tucked away in the corner. Just had to unscrew the windshield washer fluid tub and wedge it back in there. No real trouble routing the lines. Also trimmed up the big vent tube. Didn't really seem to need like 12" inches of it, lol. No CEL
I had actually pulled it from the original location a while ago and had it just laying up in the engine bay, super ghetto
so this is sooo much better.
I actually tried removing it altogether when I had first moved it, hooked the siphon line running back to the gas tank up to the vac fitting on the manifold... Hey it's a learning experience!
It did run but soo rough and stumbling so that was a no.
Pulled off the line so that nothing was connected... Again ran rough but I figured I could probably unhook the battery and let the computer relearn... But that left an open vac connector sucking in air... Ok so I'll just cover it... Put my finger over it and the engine dies immediately??? I don't really understand why?
In any case everything is all hooked up proper, just in a new location!