Got the chance to get a little more in-depth this afternoon. Went on a search for a bad plenum gasket and lo and behold, the PO surprised me again!
While I was under there, decided to change the spark plugs too (Champion Copper Tops). Did the whole job in 25 minutes flat, and only bled on... Well, a lot actually. Got a good gash in my thumb while I was taking one of the old ones out. Don't even ask how it happened, because I don't know myself!
All I know is, I looked down, had blood all over my ratchet, socket, thumb and a good chunk of the left side of the engine compartment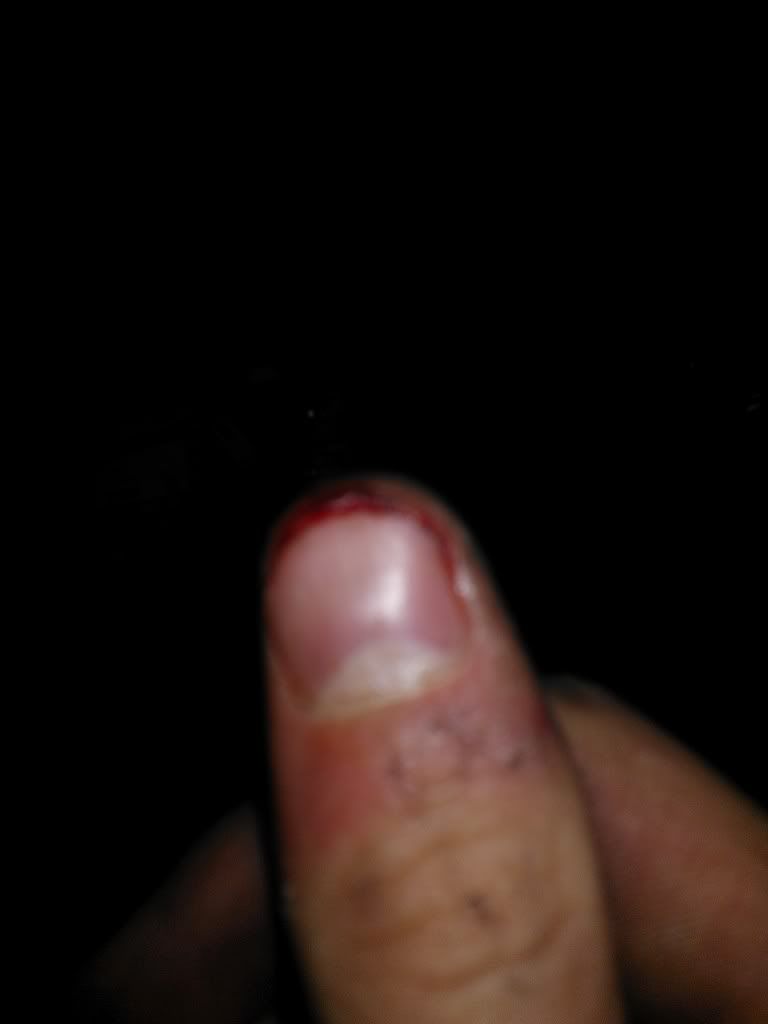 Sorry for the s****y picture. My dad said I should go in and get stitches, but since I am a lifeguard, I obviously know better
I went to work, stuck it in the pool (chlorine kills EVERYTHING), zapped it with some alcohol, slapped a bandaid on it and called it good!
Anyway, back to the plugs: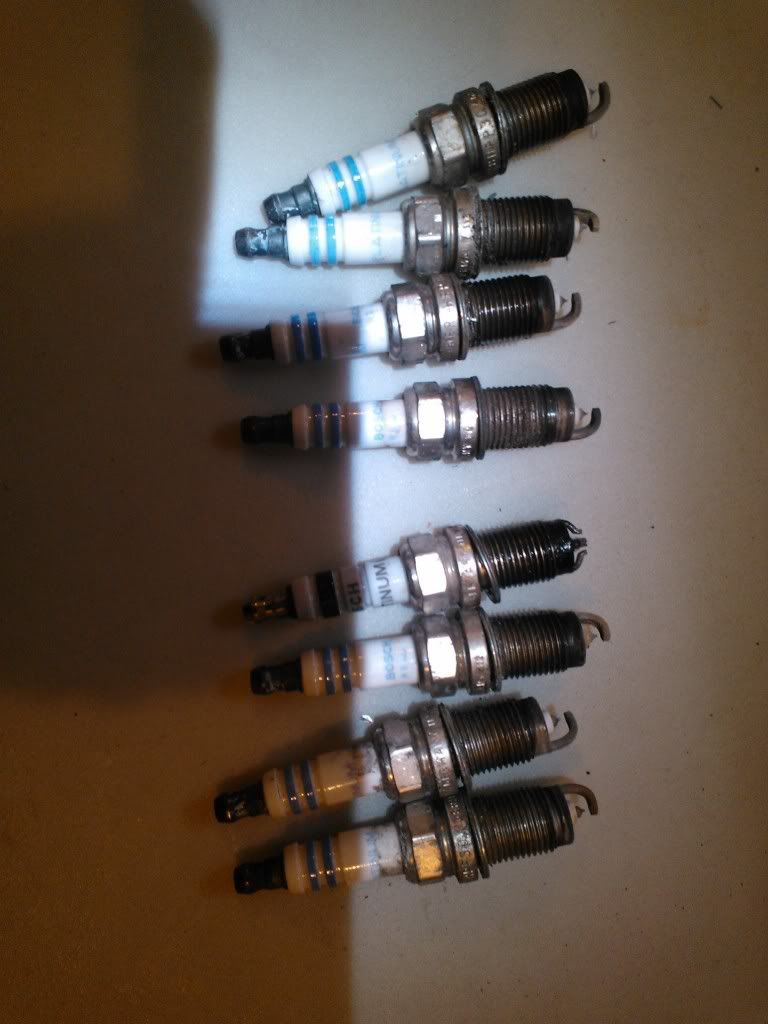 Anyone watch Sesame Street as a kid? (Or adult?
)
One of these things is not like the other
One of these things just doesn't belong!
And just like that, the PO has me confused again...
-Evan