my green zj build *lots of pics*
---
so after three years im finally back in a jeep last week i picked up a 1997 jeep grand cherokee 5.2 auto 133k two inch budget boost on 30's motor has some work done to it bored throttle body bigger injectors msd ignition ford taurus electric fan set up 3in exhaust dana 30 up front dana 44 in the rear with posi.....3.73's rust free drives perfect its a laredo so has leather interior and all the goodies this will be the start of a beautiful thread!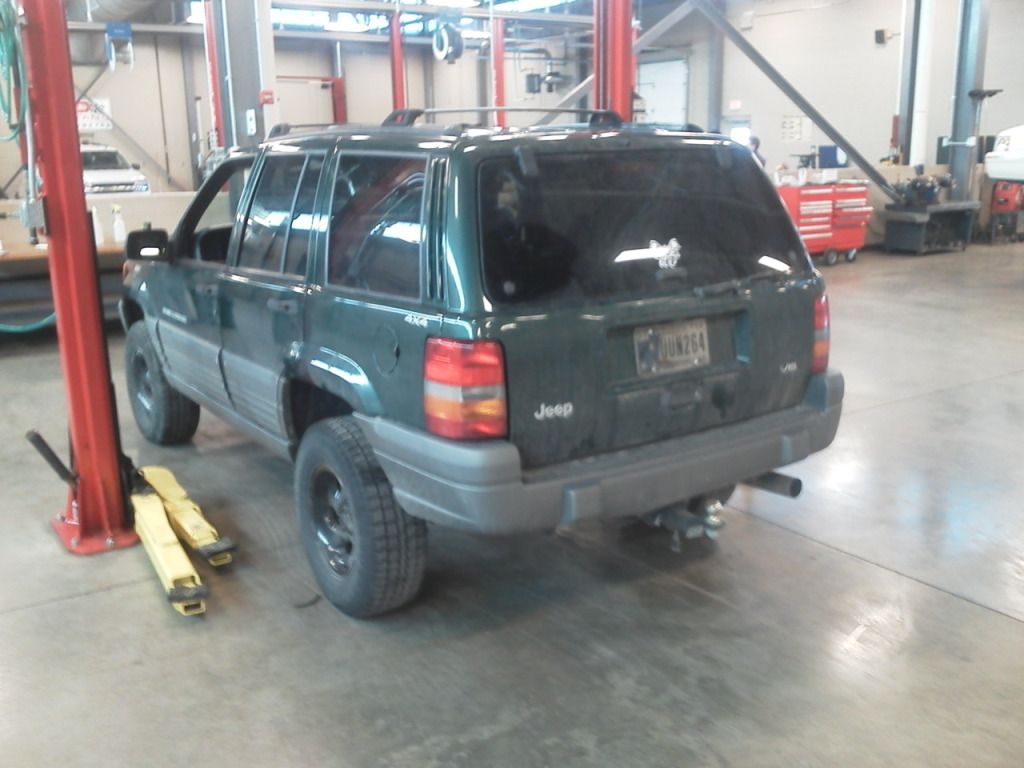 so was out shooting today decided to test some flex out here ya go let me know what you guys think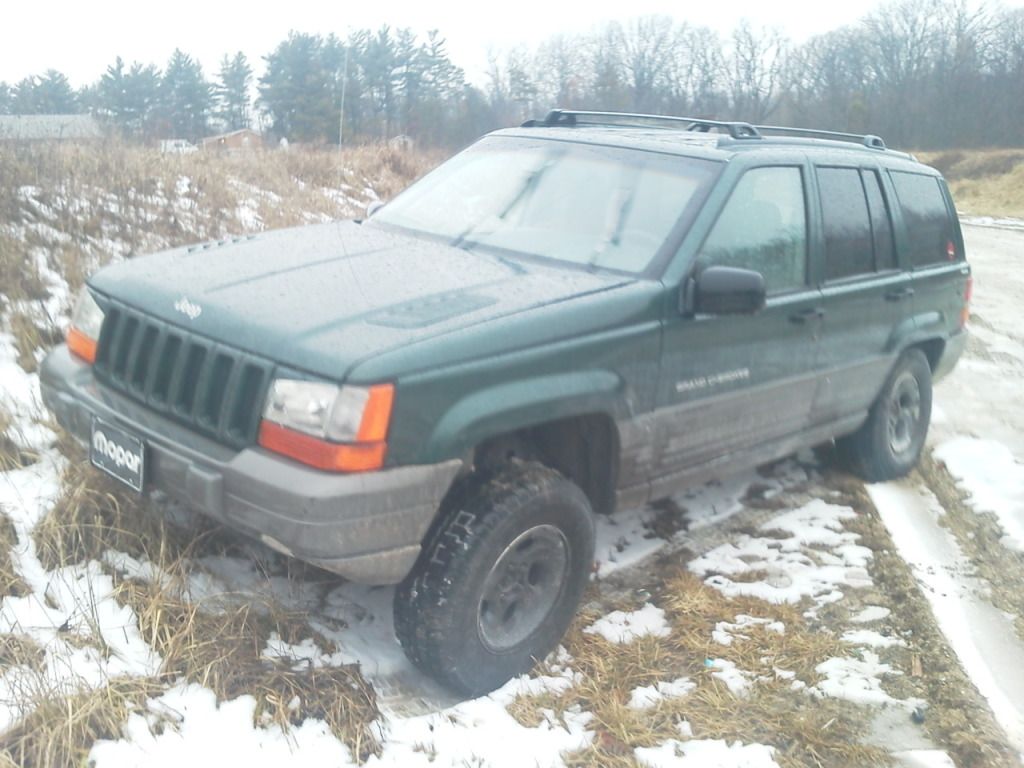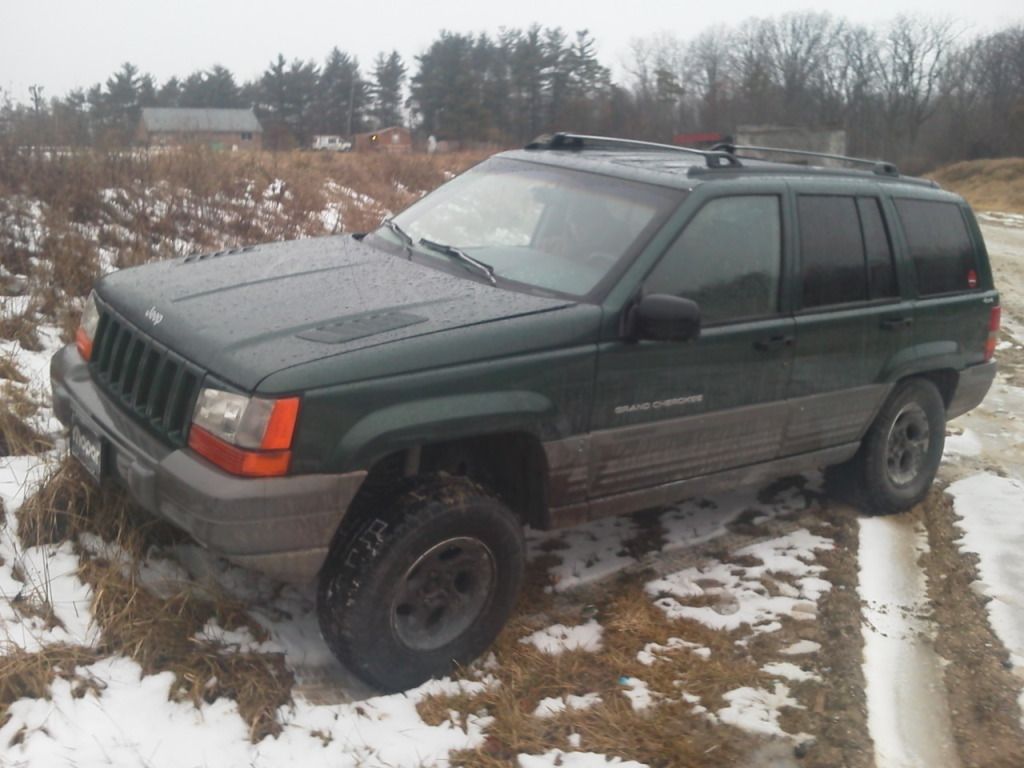 picked this guy up today
swapping my 249 for a 242! should be doing this tomorrow or friday hopefully
tried to do my t case swap and found that my rear shaft was too long so i had to go in search of a 242 rear shaft found one now just waiting on some free time to get the swap done in the mean time tho i installed a new cb in the jeep its just a cheap uniden radio i picked up for 50 bucks let me know what you guys think!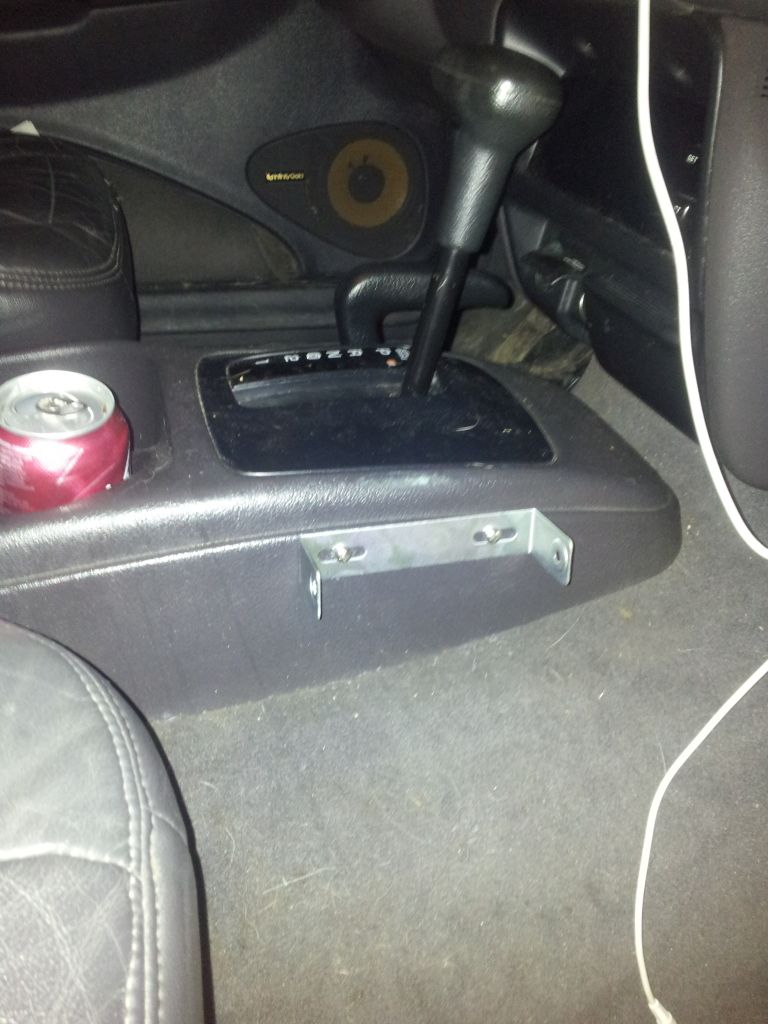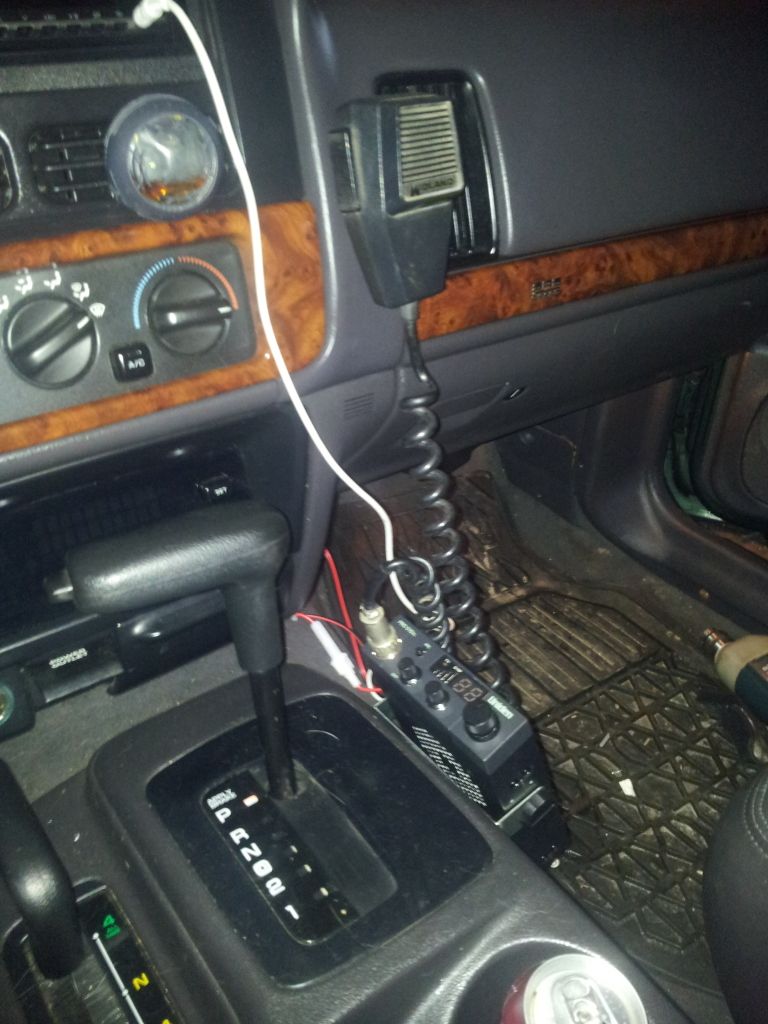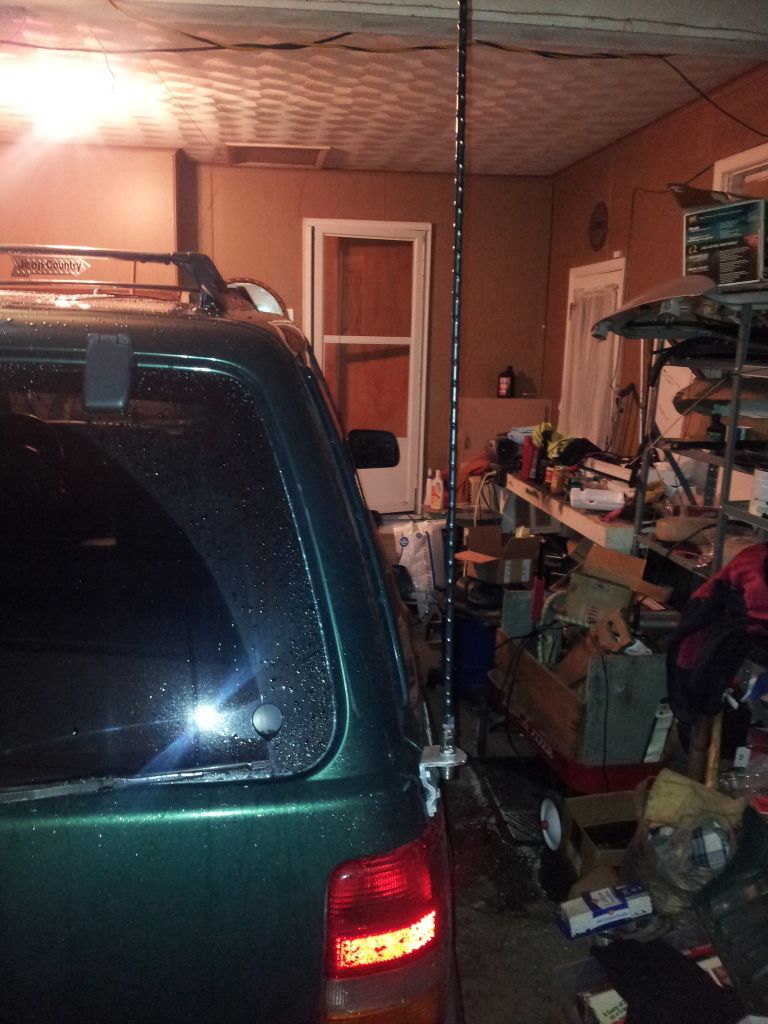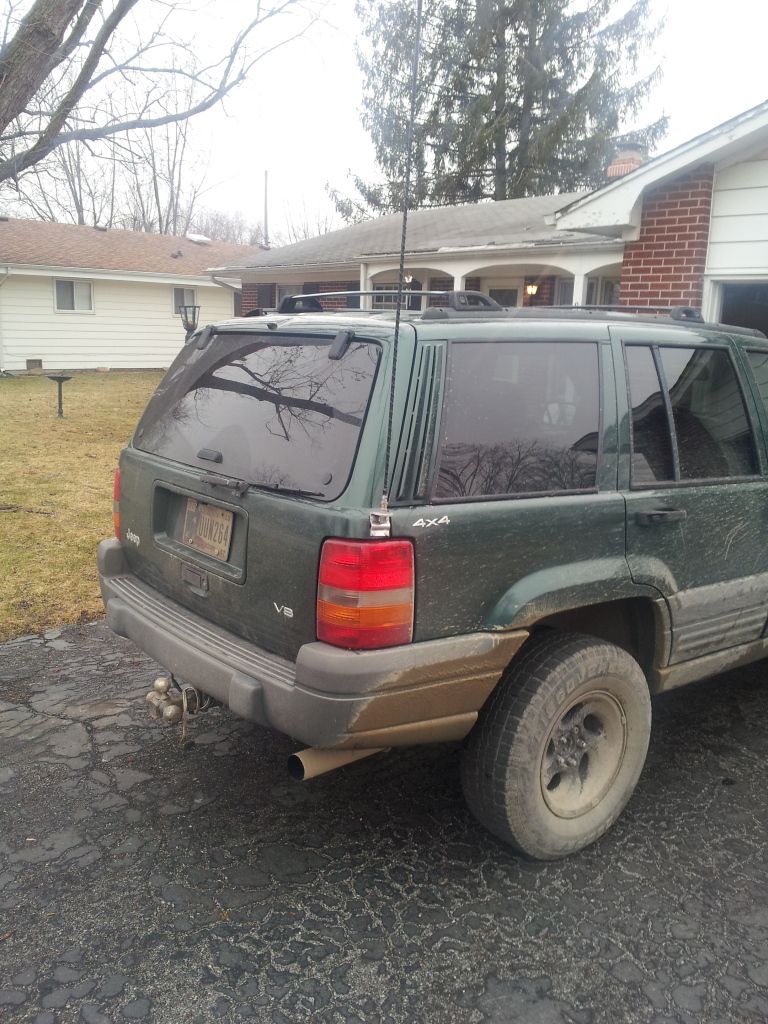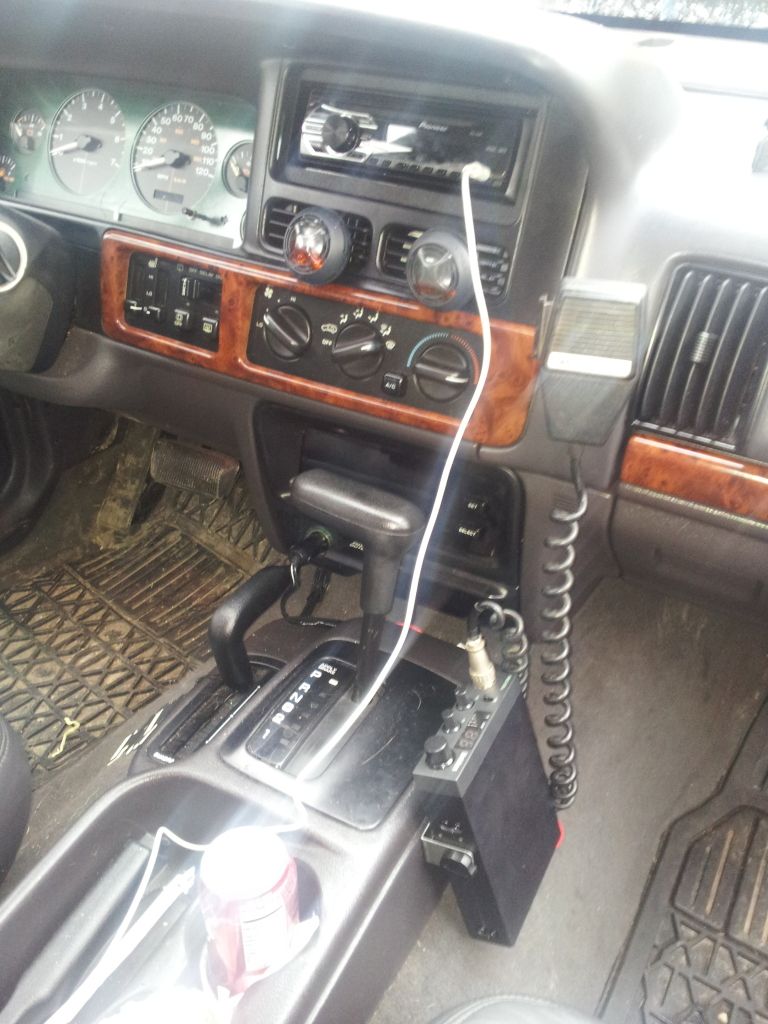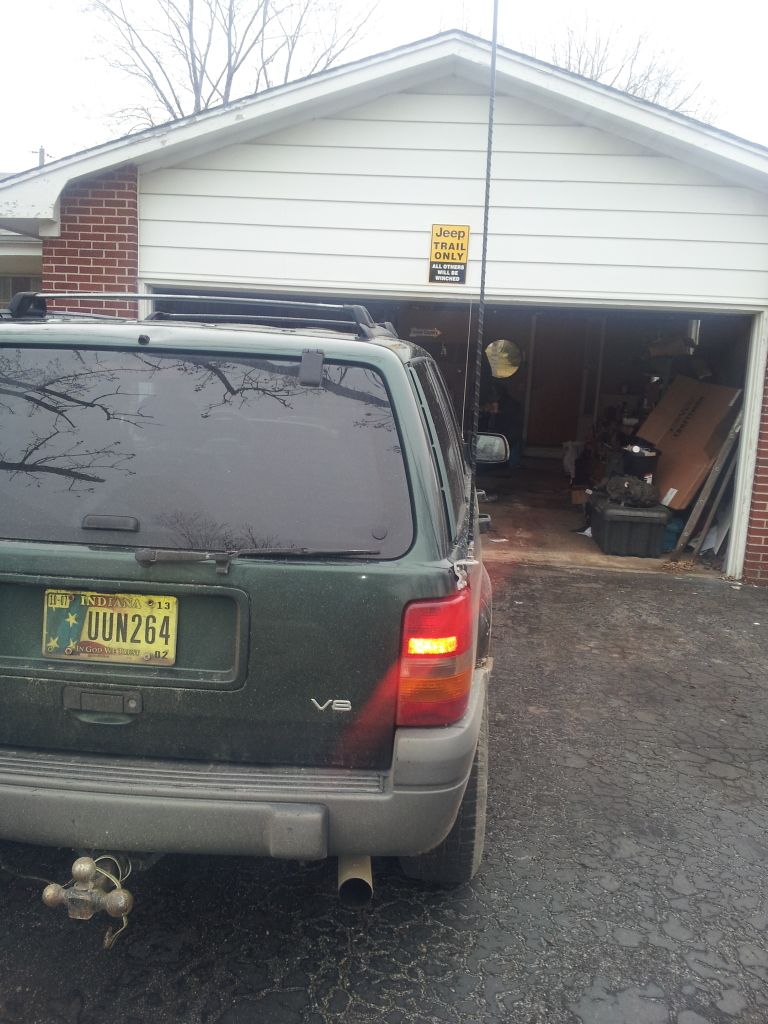 hmmm behind walmart i believe its calling my name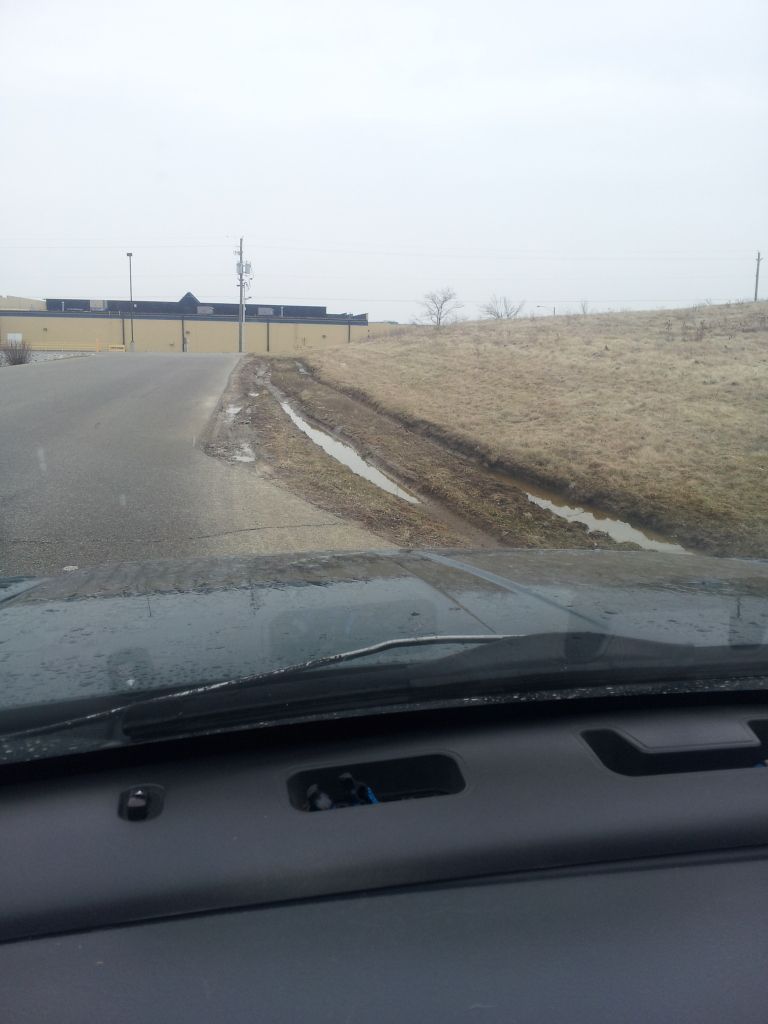 added a spring to my cb whip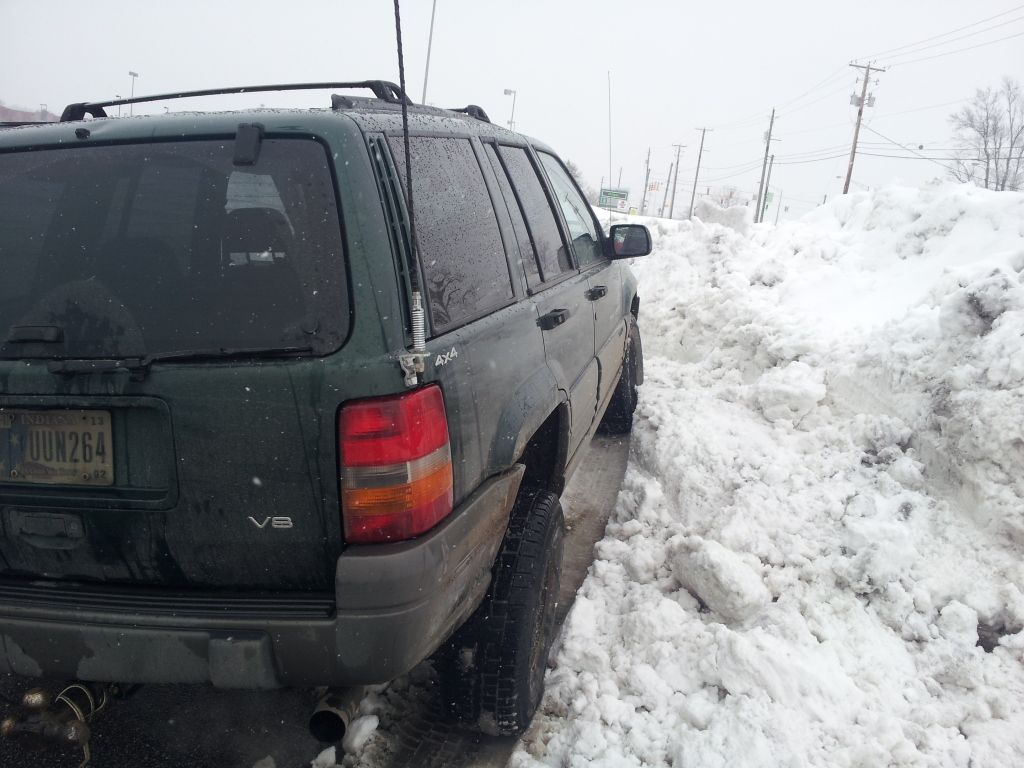 deleted the muffler so now its a 3" straight pipe from cat back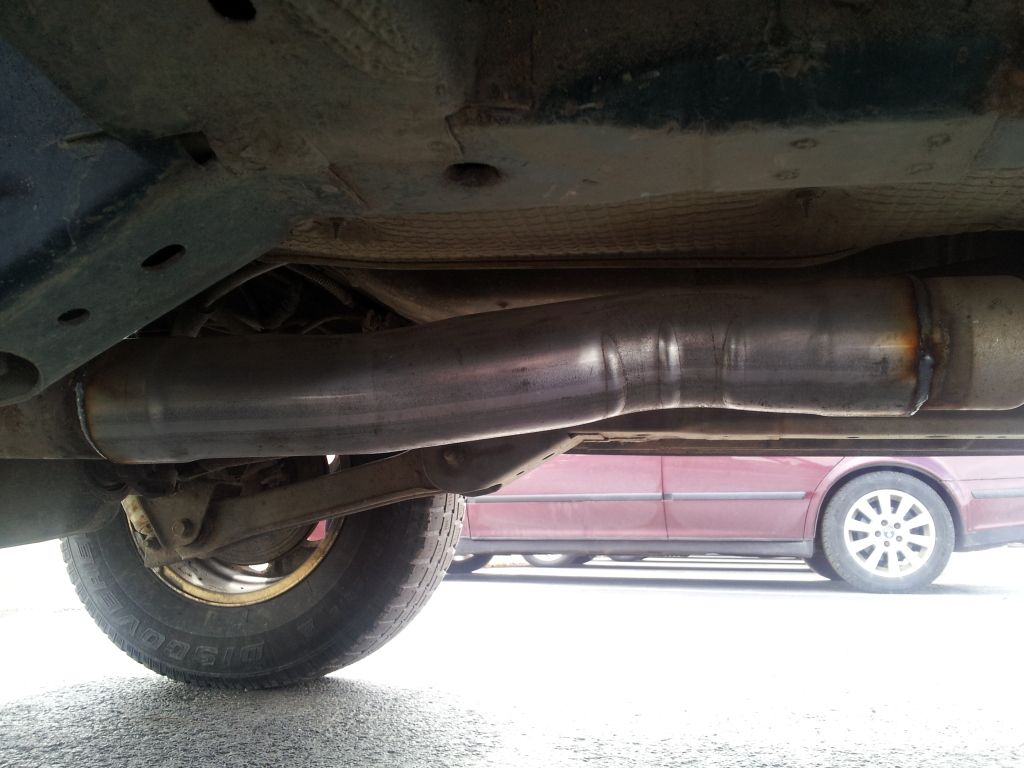 debadged the jeep today looks alot better now! my plans for it next are to paint the body cladding satin black and get rid of those ugly *** exploder wheels!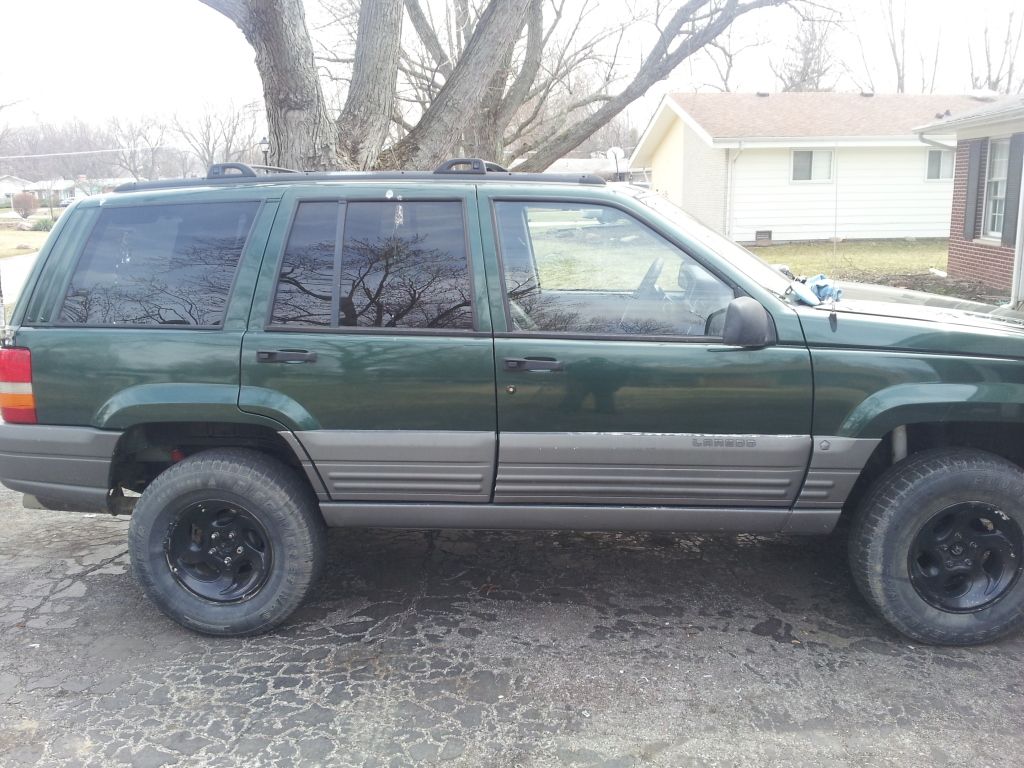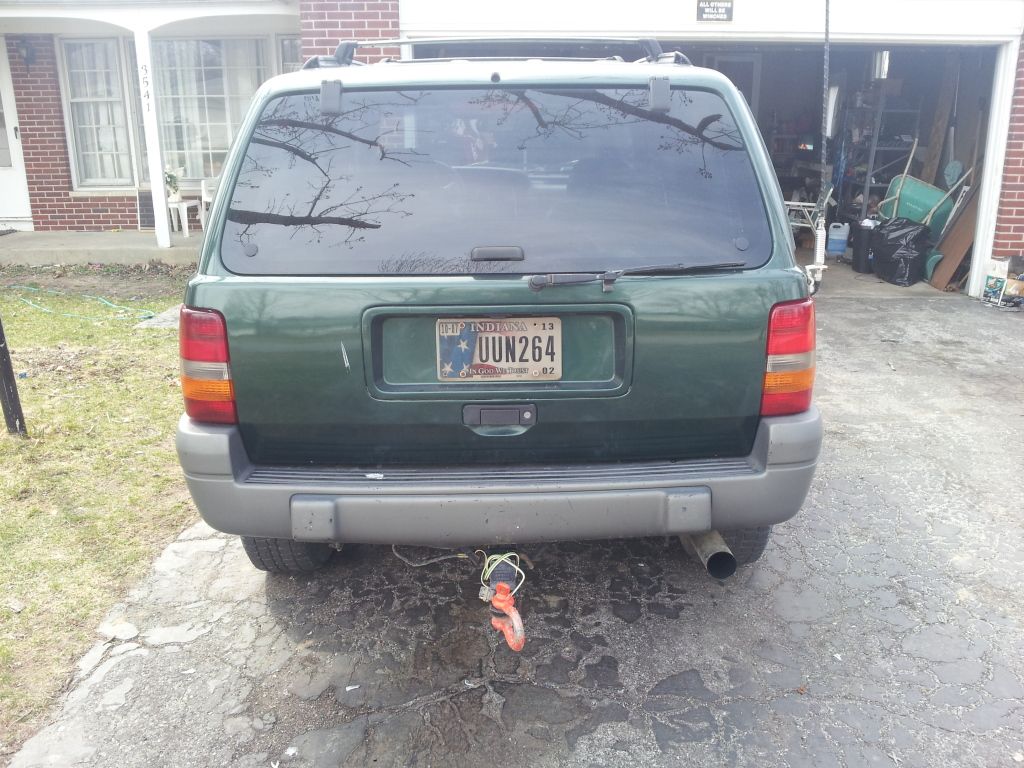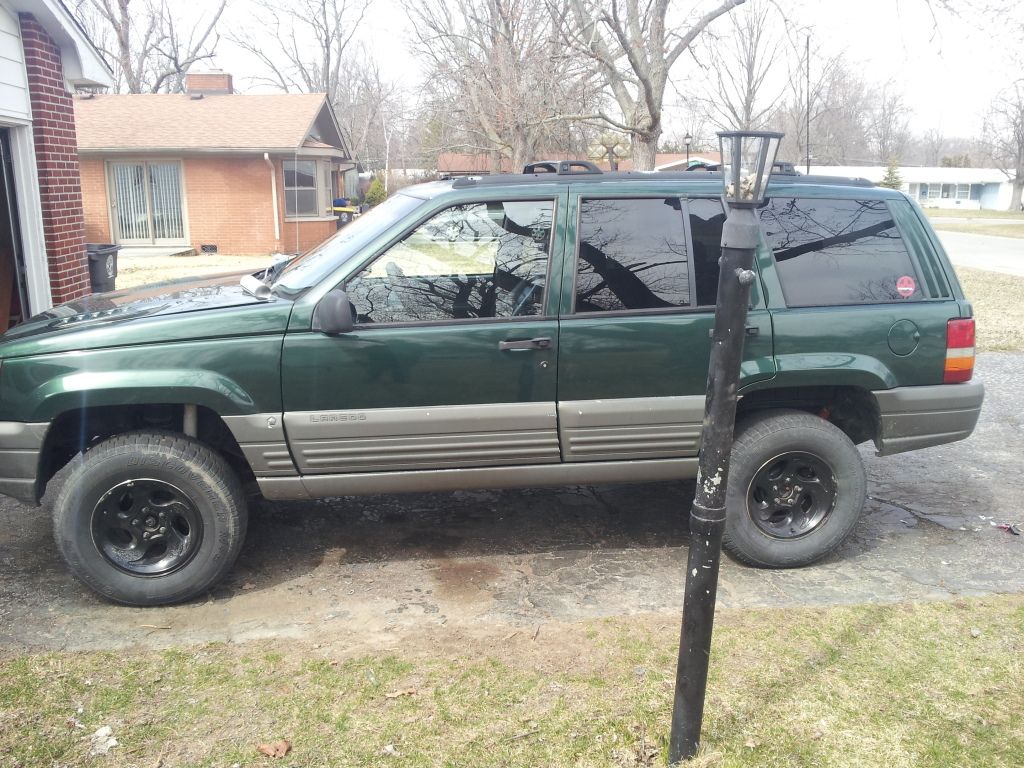 and here is one more had to represent the local board here so i got a new sticker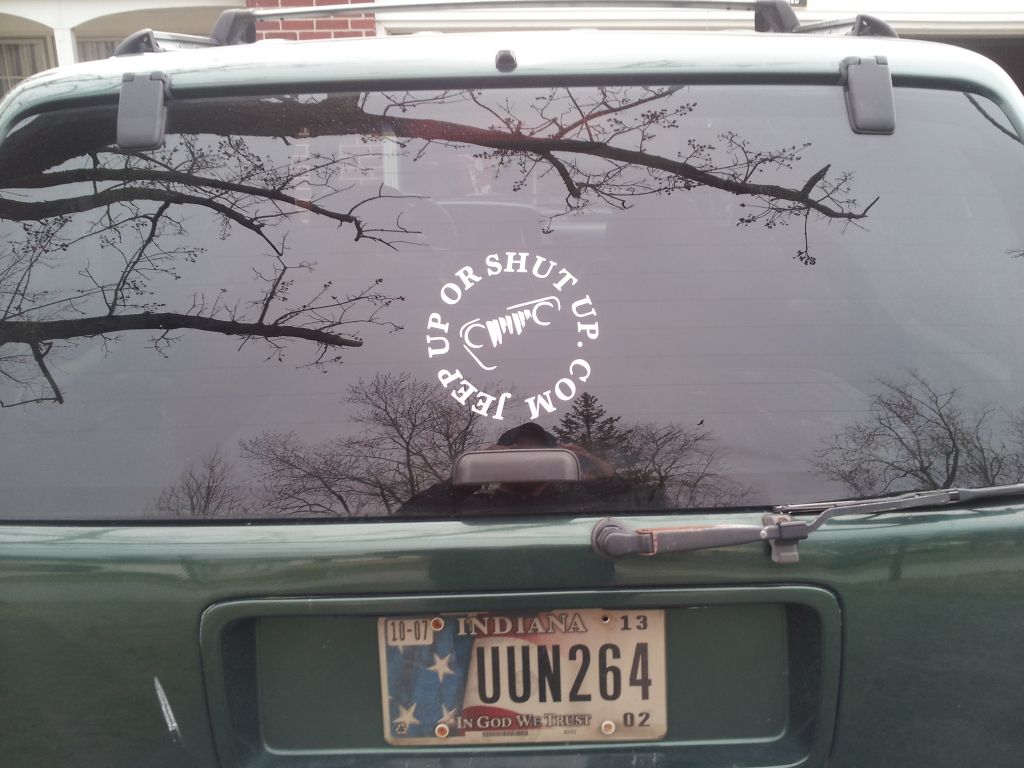 ok here is some pics of the tcase swap got it almost wrapped up just waiting on getting a new tranny mount since ive got the old one out right now but here is what i have so far
here is old case removed
here are the 249 and 242 side by side
here is the new case in
<a href="http://s841.photobucket.com/user/Schwab777/media/20130423_201838_zps5e945aab.jpg.html" target="_blank"><img src="http://i841.photobucket.com/albums/zz336/Schwab777/20130423_201838_zps5e945aab.jpg" border="0" alt=" photo 20130423_201838_zps5e945aab.jpg"/></a>
and a few days ago i replaced my sway bar bushings on the front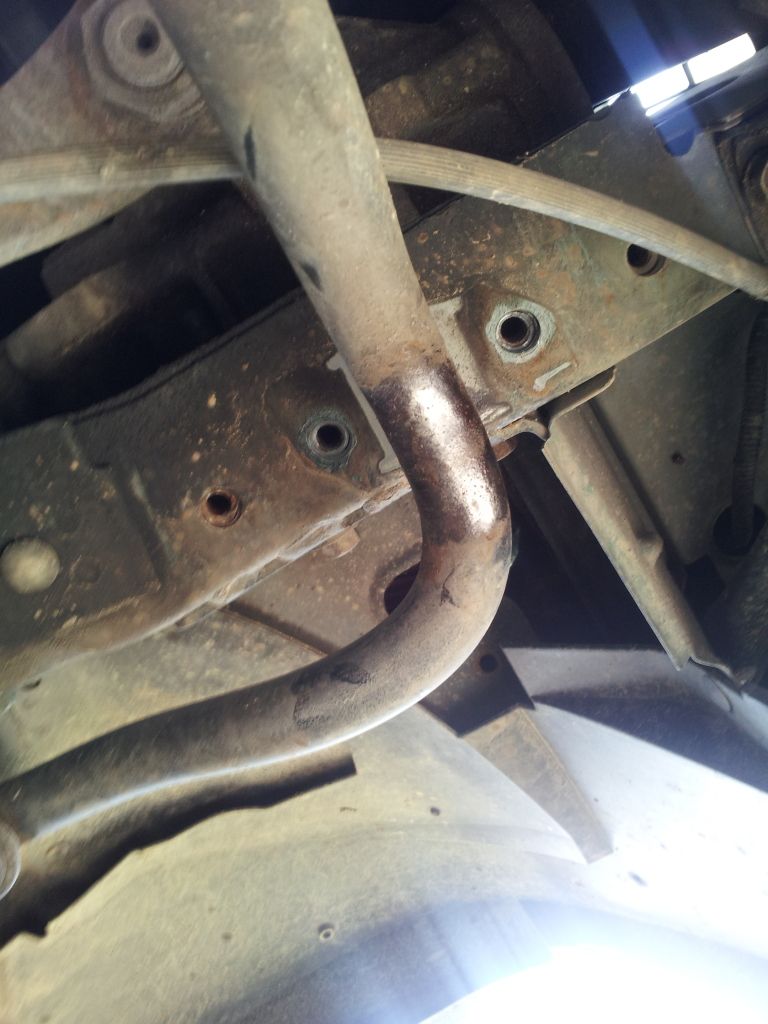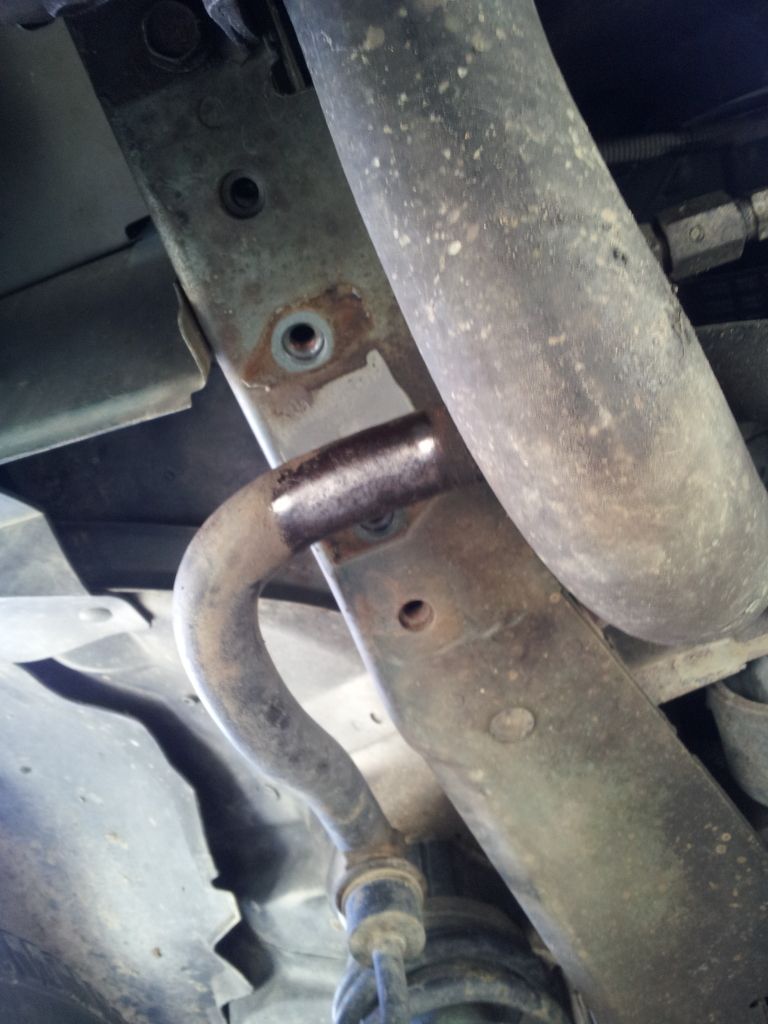 old bushings
old vs new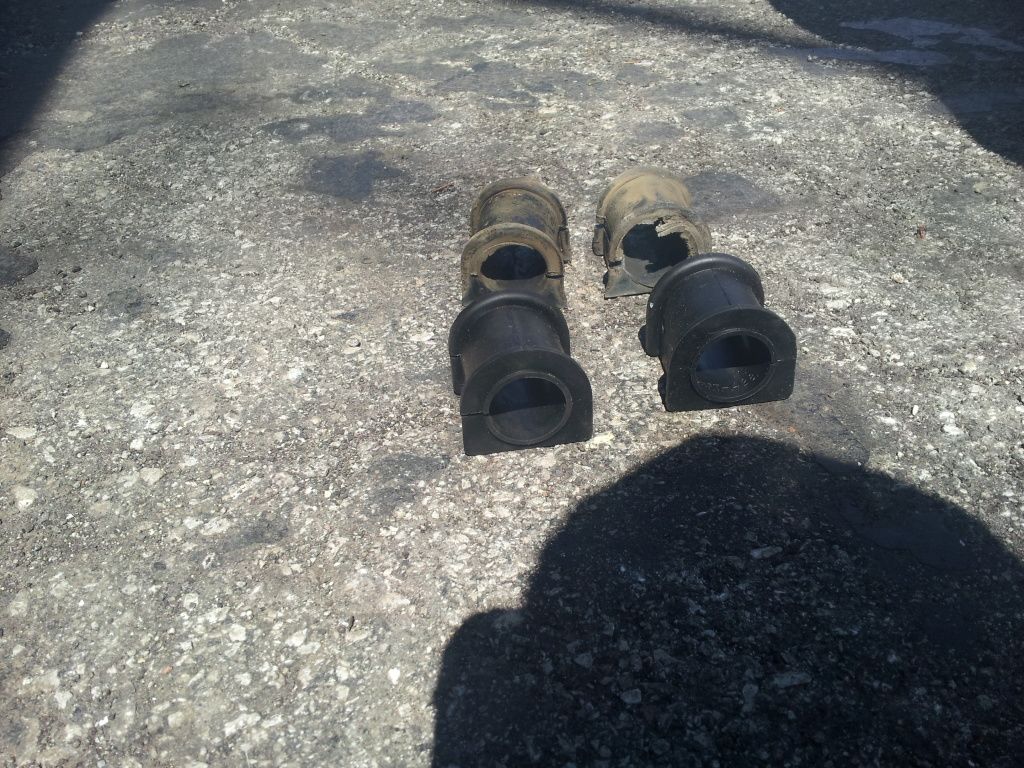 new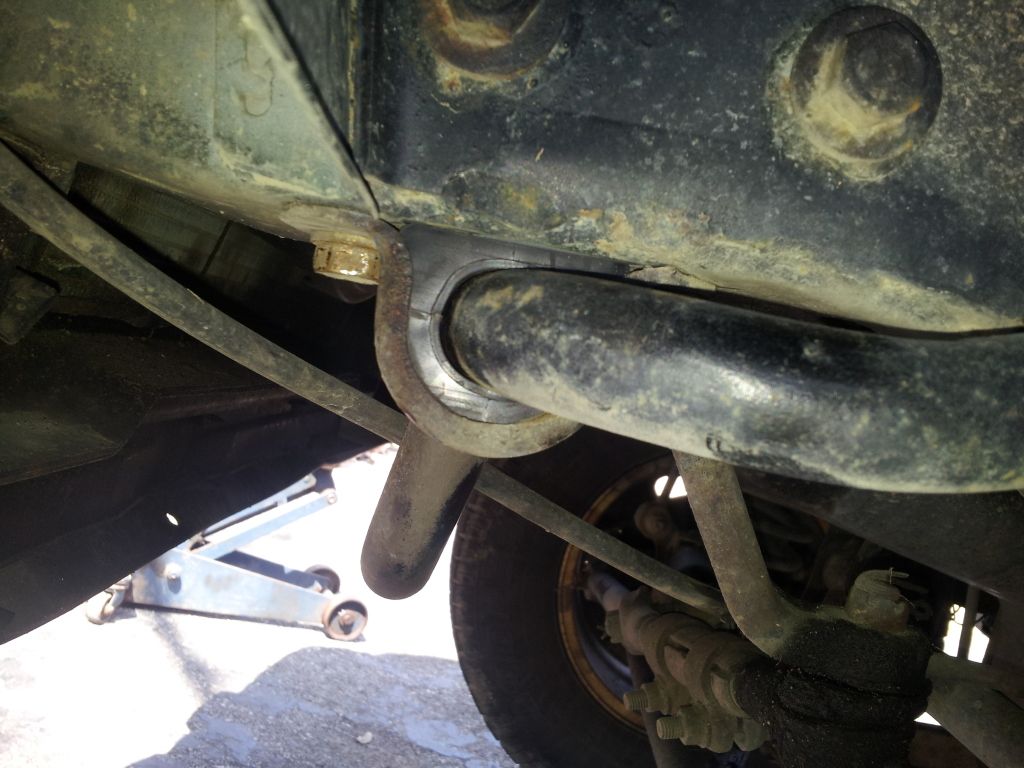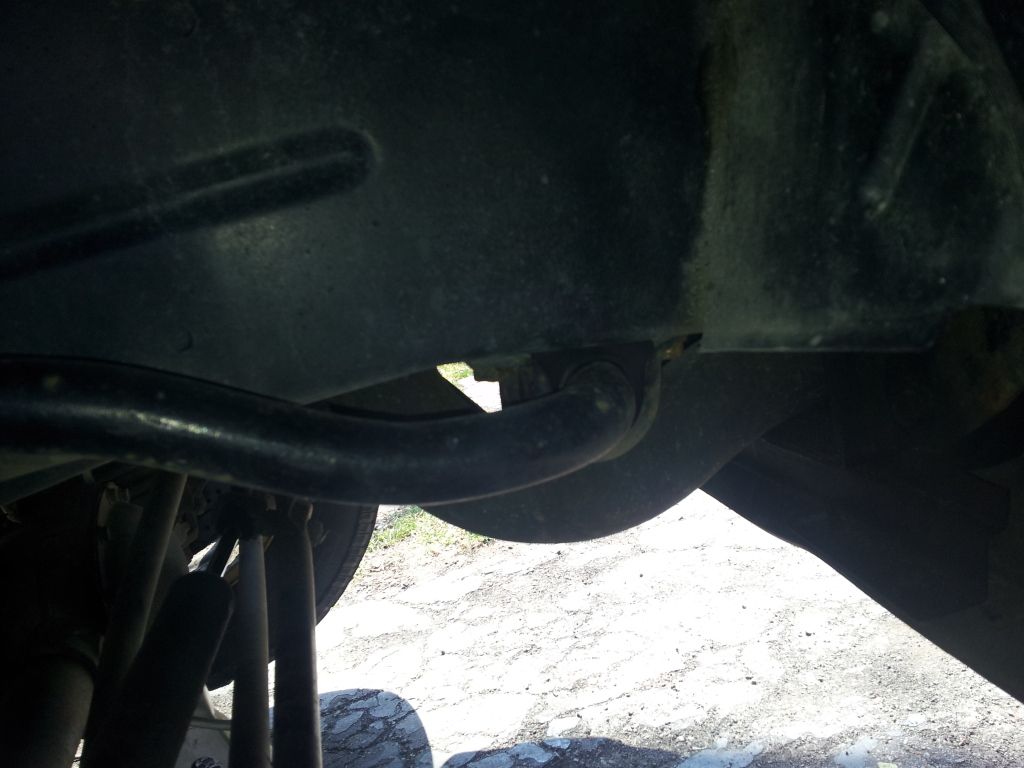 [URL=http://s841.photobucket.com/user/Schwab777/media/20130429_120922_zps1b4f6637.jpg.html]
---
THE ZOMBIE HUNTER*1997 jeep grand cherokee zj*5.2*exploder wheels*stock wheels*2" budget boost*d30*d44*current daily driver* working on building her up!*
BLACK OUT 2001 60th anniversery TJ*4.0*soft 8's*33x12.5 dunlap mudrovers* kc daylighters*3.25 rough country suspension lift*d30*d44* BUILT NOT BOUGHT!!!!! (sold)