My easy/cheap rear spring post extensions
---
I wasn't thrilled with the way the 2" spacer was flush with the rear post.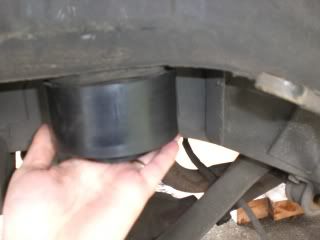 So here is my solution.: picked up some exhaust pipe adapters (Inexpensive, and available at any parts store.)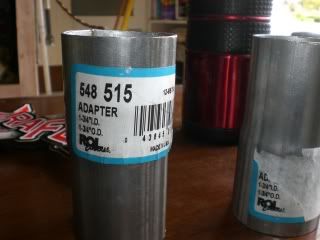 You can see that they fit perfectly. They will be attached with JB weld and a few self tapping screws.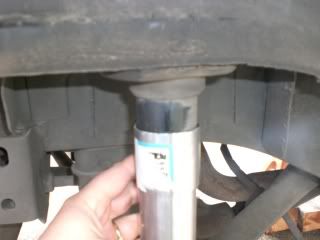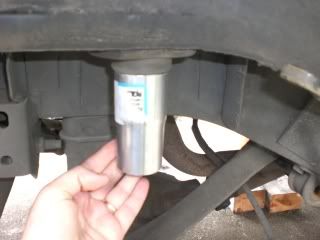 They are a little longer then I wanted, but they should be fine. I will probably want extended bump stops, or hockey pucks on the spring perch because of the length.
I will report back after it's all installed.
EDIT:
It worked out great.
---
-Shann
Quote:
LOOK!!! I escaped the kitchen!!!!
HERS:
98 5.2 ZJ Loredo. 249 to 242 Swap. Skyjacker Hydro shocks, Painted Canyons, Bedliner on the rocker panels. Front tow hooks. 2" Budget Boost. 31" SXT a/t.
HIS:
Black 88 4.0 XJ Limited
. De-striped, roof rack, 31" BFG's. Lifted with 3" rusty's coils, s-10 bastard pack, Rancho shocks up front, and F-150 shocks in back.
Theirs
: 85 XJ 2dr 5 speed, v6, junkyard build trail rig/project
1986 F-150 The Purple Beast! 300 I6, tow package, granny stick, 3" body lift and 35" wild country's
---
Last edited by ShantasticZJ; 04-26-2009 at

06:38 PM

.