I'm a new member here,
not new to the site though.
Recently purchased my first ZJ. (About a month ago)
It's a 1995 Grand Cherokee Limited with a few quirks here and there and could use some TLC and the right touch, but I love her!
I bought it for several reasons:
1. I am a Mopar/Jeep lover!
2. I am very passionate about off roading and rock crawling.
3. It was the right vehicle for the cash.
4. It already had a 4" lift and 33" Boggers.
5. I am having my first child in September, so I needed a more "family friendly car".
6. I love the paint!
Here are a few more pics of the Jeep after I got it home.
This is a spot a buddy and I go to, this is in the dried up lake bed.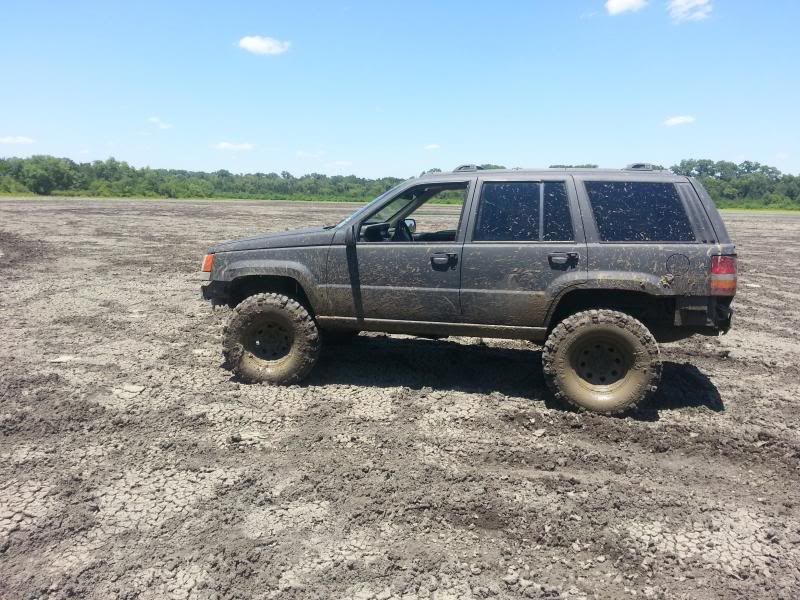 This is a pic with my buddy and his TJ, modded out the wazoo.
This is after the play time. This baby can crawl through some mud, I was very impressed.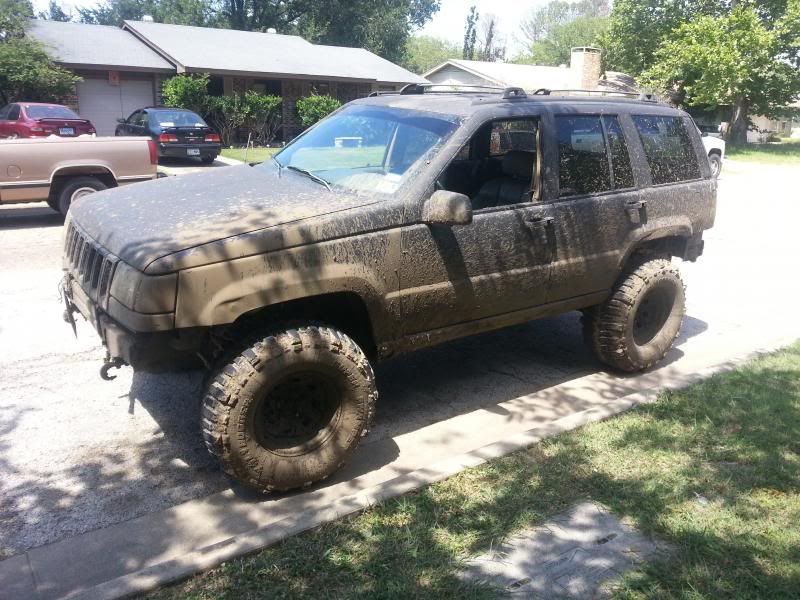 So my original idea was to buy all these parts and stuff and lift it 2 more inches and put all adjustable control arms and HD track bars, tie rod, and drag link on it, among other things that would cost a crap ton of dough...
Then I snapped out of it!
Just because I'm working all this overtime and saving all this extra cash (for the baby and the Jeep) doesn't mean that I have to go and blow it all on over priced parts that I also have to pay SHIPPING for!?!?
Now that I've wised up and realized the error of my ways I know what I must do. "Build it and they will come." He said.
So the plan is...
DANA 60's, 35's, not quite sure what gear ratio yet (still want to keep it street legal), custom built long arms, custom sub frame (unibody stiffener), custom rock sliders, custom bumpers, custom cross members, and custom skid plates... there's more to it but I'm kinda getting tired of typing CUSTOM.
This is somewhat similar to what I want to do with the ZJ, except the exo cage, and ignore the fact that the vehicle in the pic is a WJ.
Or this sweet WJ that Rock Ware built for King of the Hammers.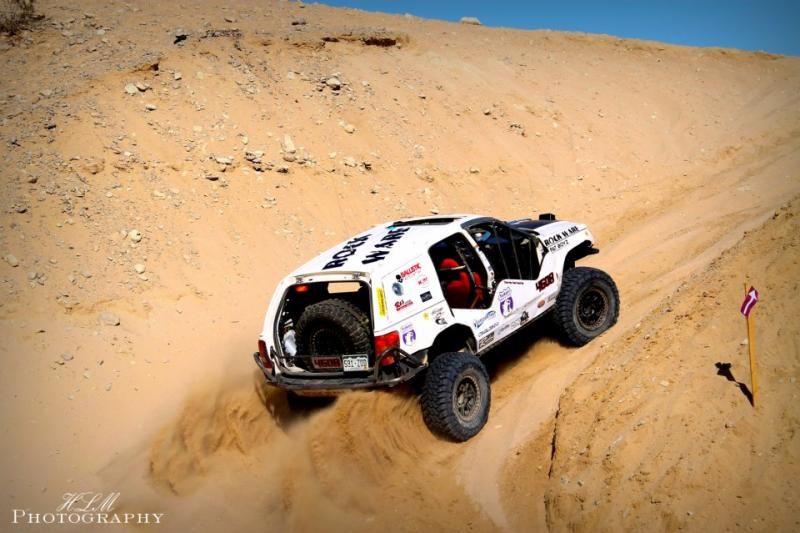 So with all that being said, this marks the beginning of a long build thread with not much progress being made very quickly. BUT, there will be lots of pics!
On a side note, I'm trying to talk my girl into getting a Liberty. She wants a BRAND NEW EVERYTHING,
and we can't afford that kind of payment (and I don't really like newer cars). Anyways, she wants a newer Liberty or Commander or Patriot... blah blah blah. (At least they are all JEEPS!
) I want the older Liberty so I can turn it into this!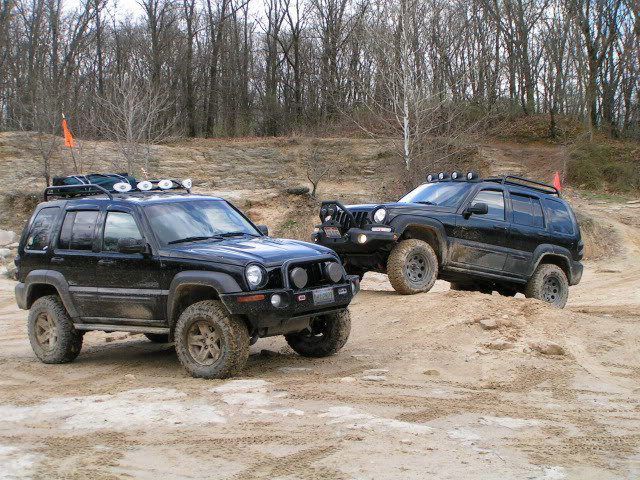 I think she'd love driving it and it would be something else I could take off road...
Thanks for reading hope you check in again when there is more progress.