So I FINALLY got my swap %100 percent done, took me long enough!
The reason I replaced my 249 was not because of the VC, for me the problem with mine was that the chain had stretched out and would pop under any sort of acceleration.
HERE
is my struggle with figuring that out. I would have simply replaced the chain, but a new chain is $100, and so instead I went and bought a used np231 for $120. So not bad
So i took my old 249 out, had a friend help me lower it out.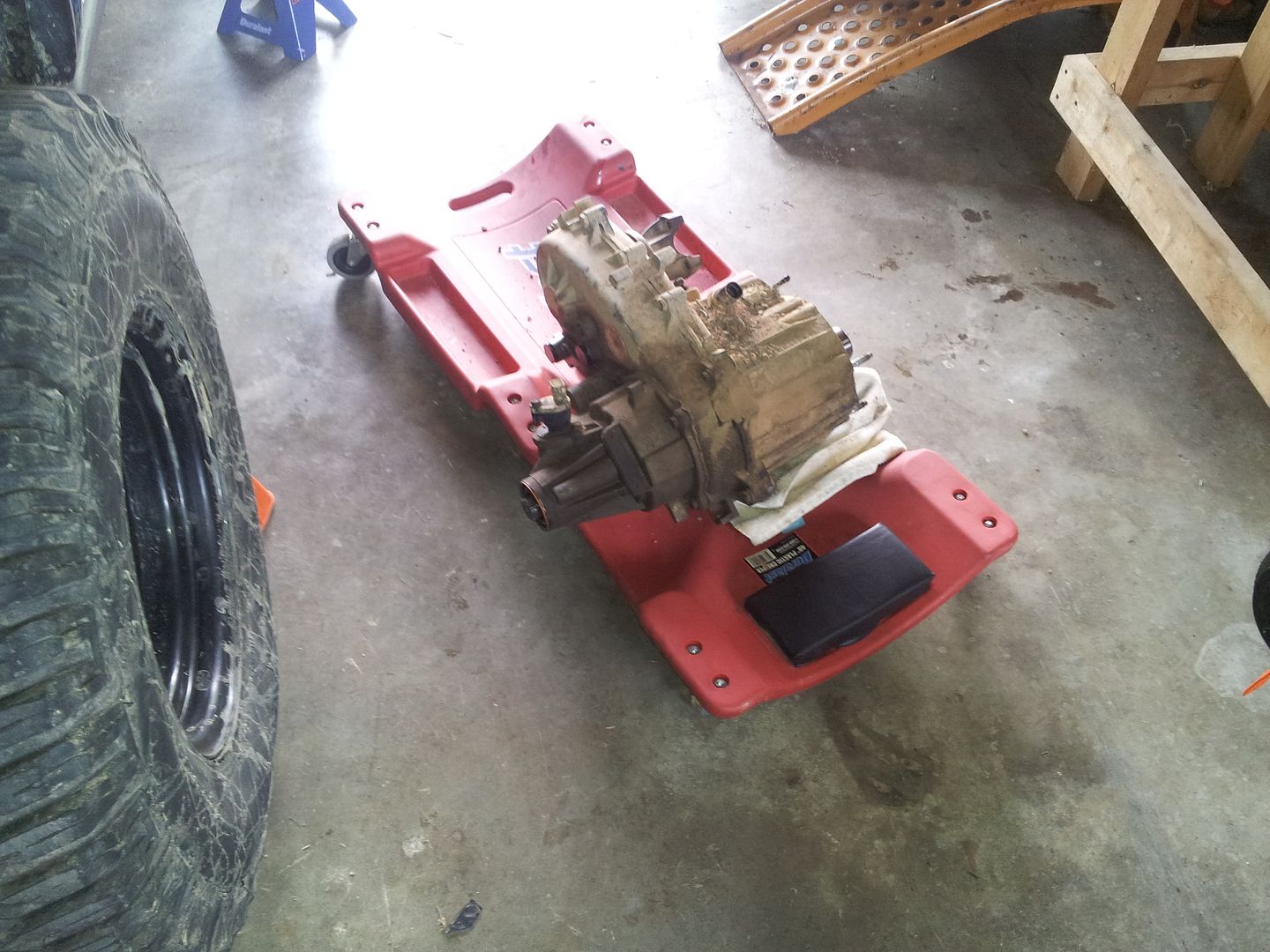 249 innards, plus driveshafts and crossmember.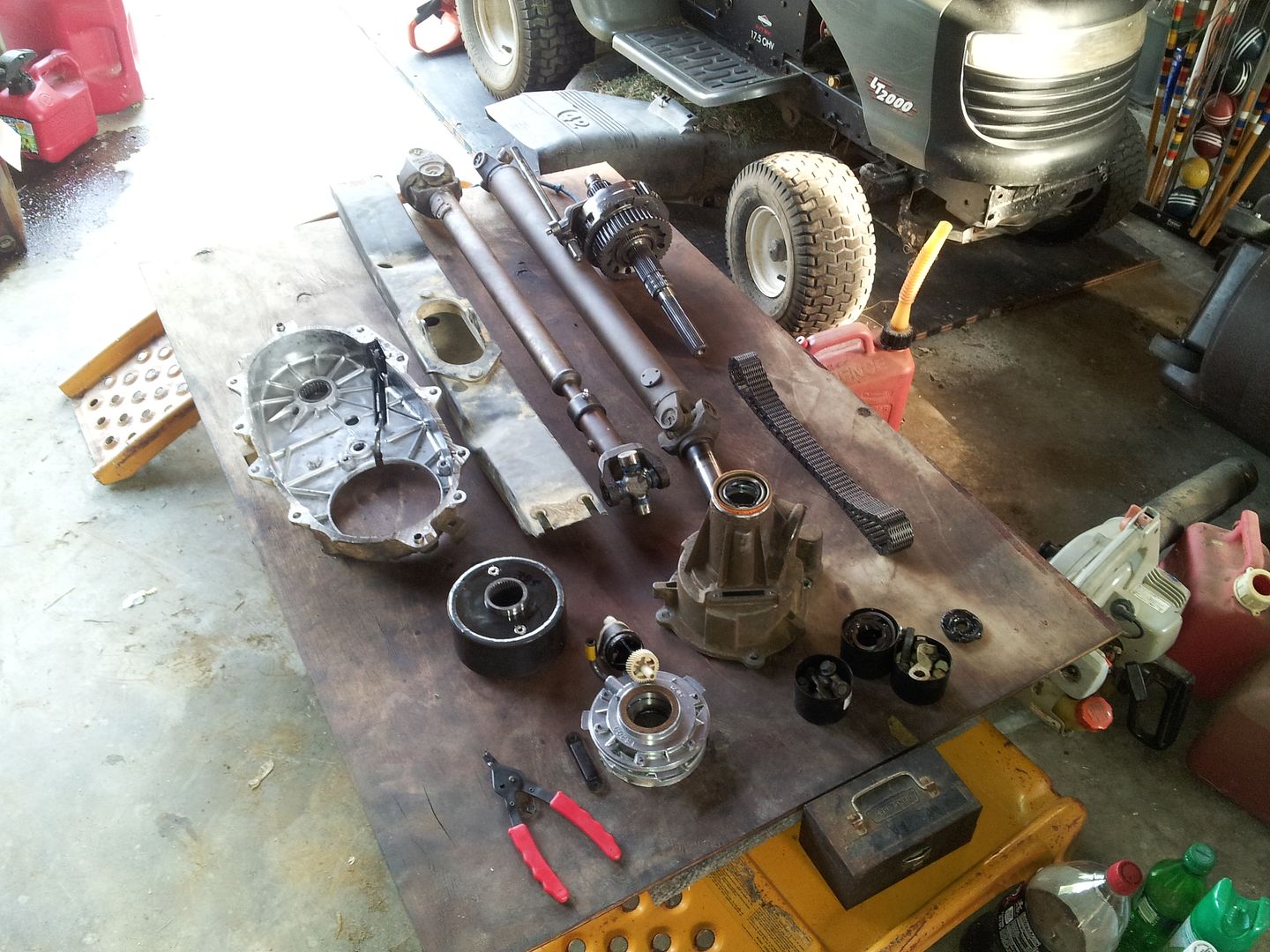 In the process of removing the crossmember, me and my dumb *** self turned one of the bolts the wrong way trying to break it lose with the breaker, in doing so I snapped the head off the bolt, leaving me with a stuck bolt.
: I attempted to easy out the screw, but only succeeded in breaking my easy out drill bit. Piece a ****.
So I opted to drill a new hole a millimeter to the side of the old bolt, then drilled a new hole in the crossmember, threw some grade 8 hardware in and viola, I had my redneck fix...
After searching craiglist for a few weeks, I decided enough was enough, so a few buddies and I loaded up to take a drive down to the atl PullaPart to try and find me a np231. I scored one from a 2000 xj. Brought it home, cracked it open to find it in good condition!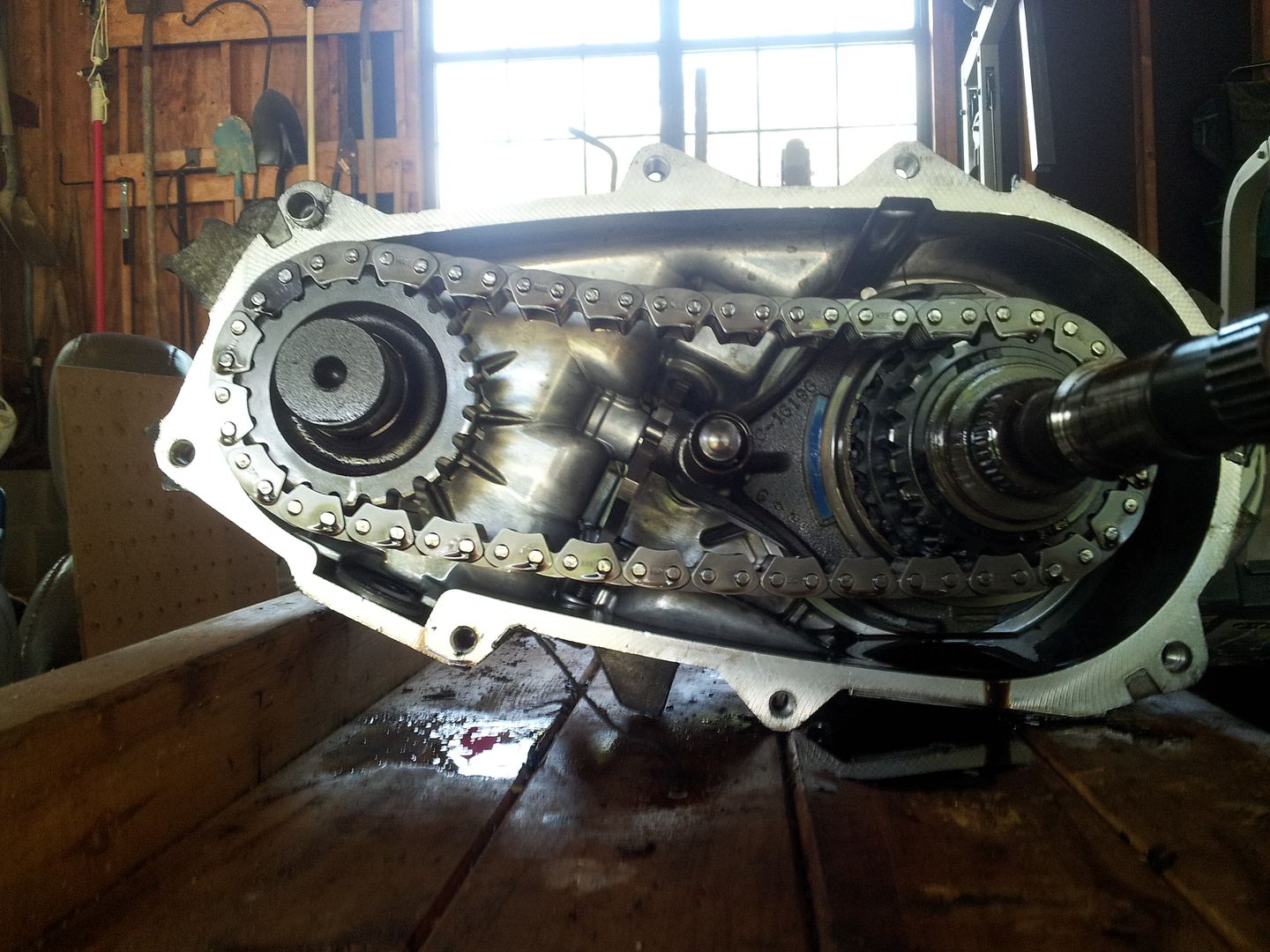 Swapped inputs 249 left, 231 right.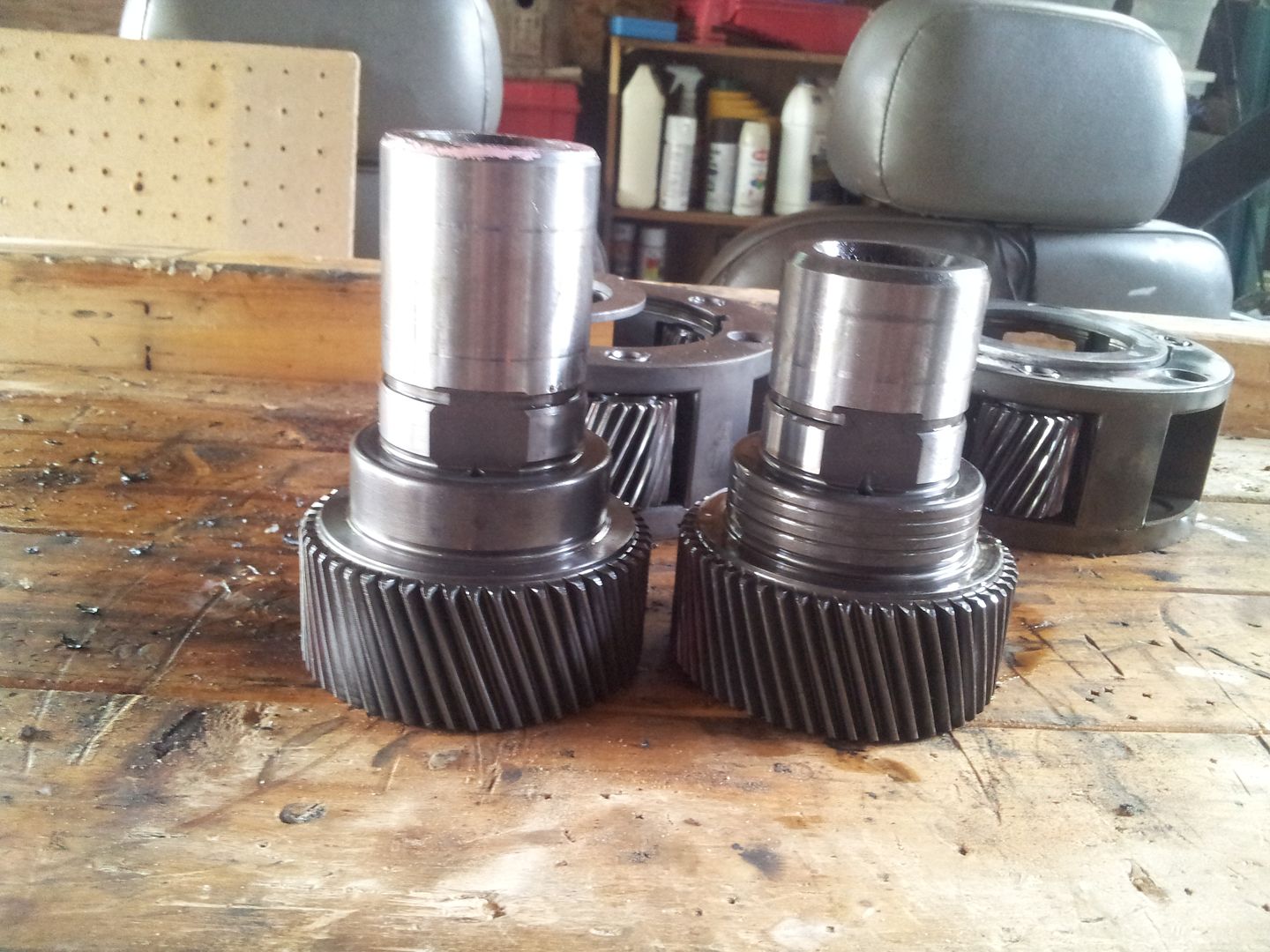 modified shift indicator.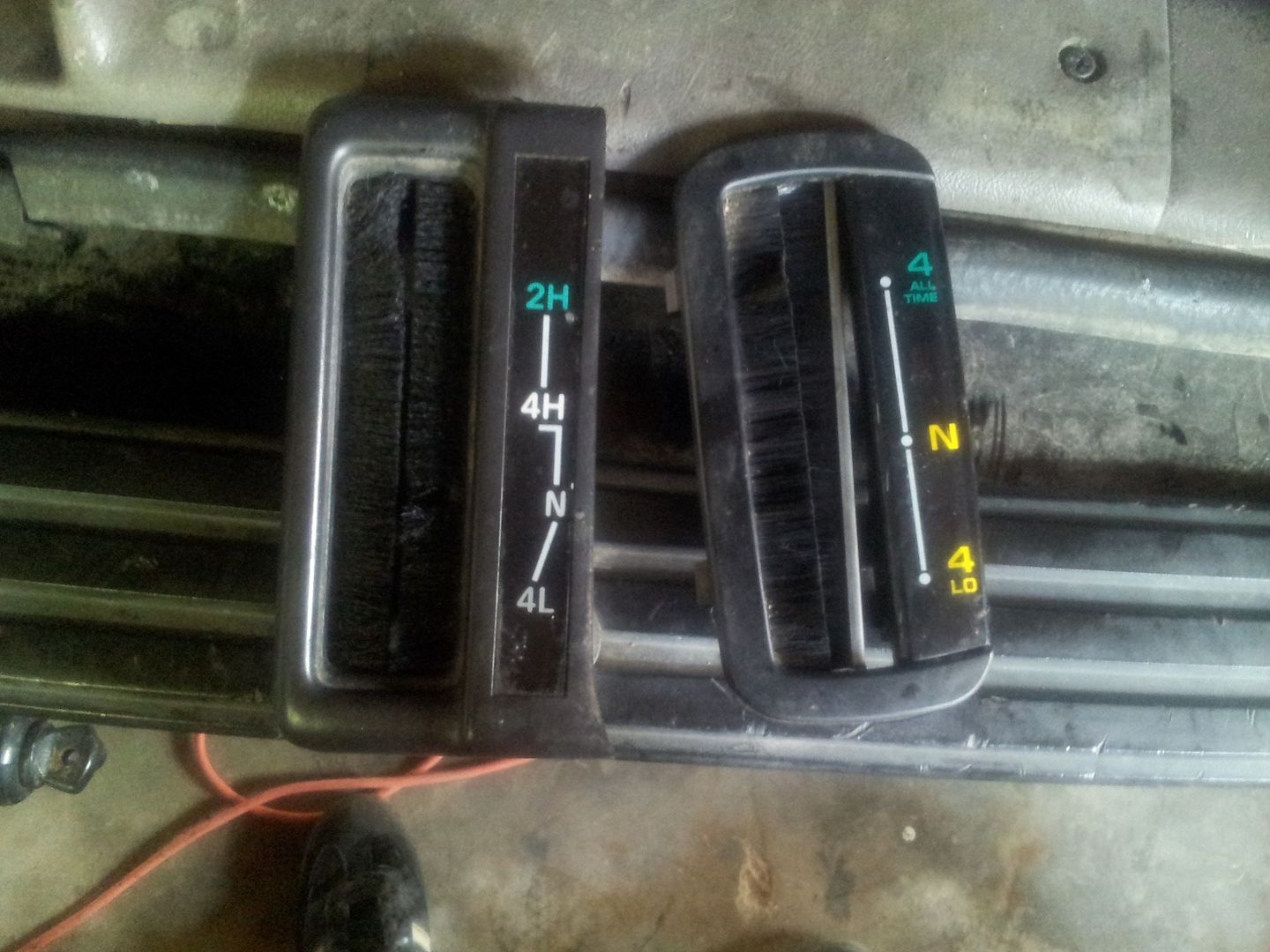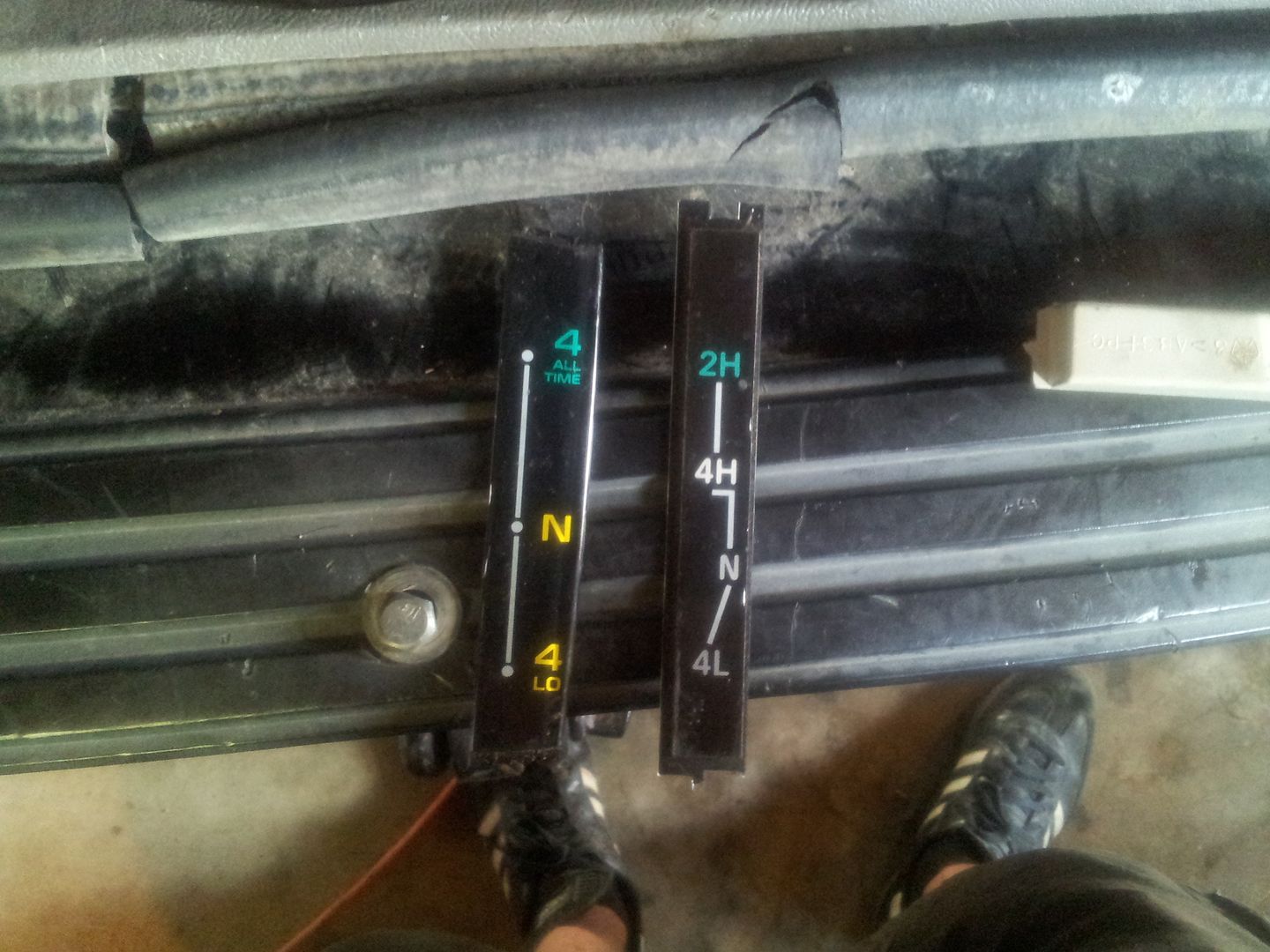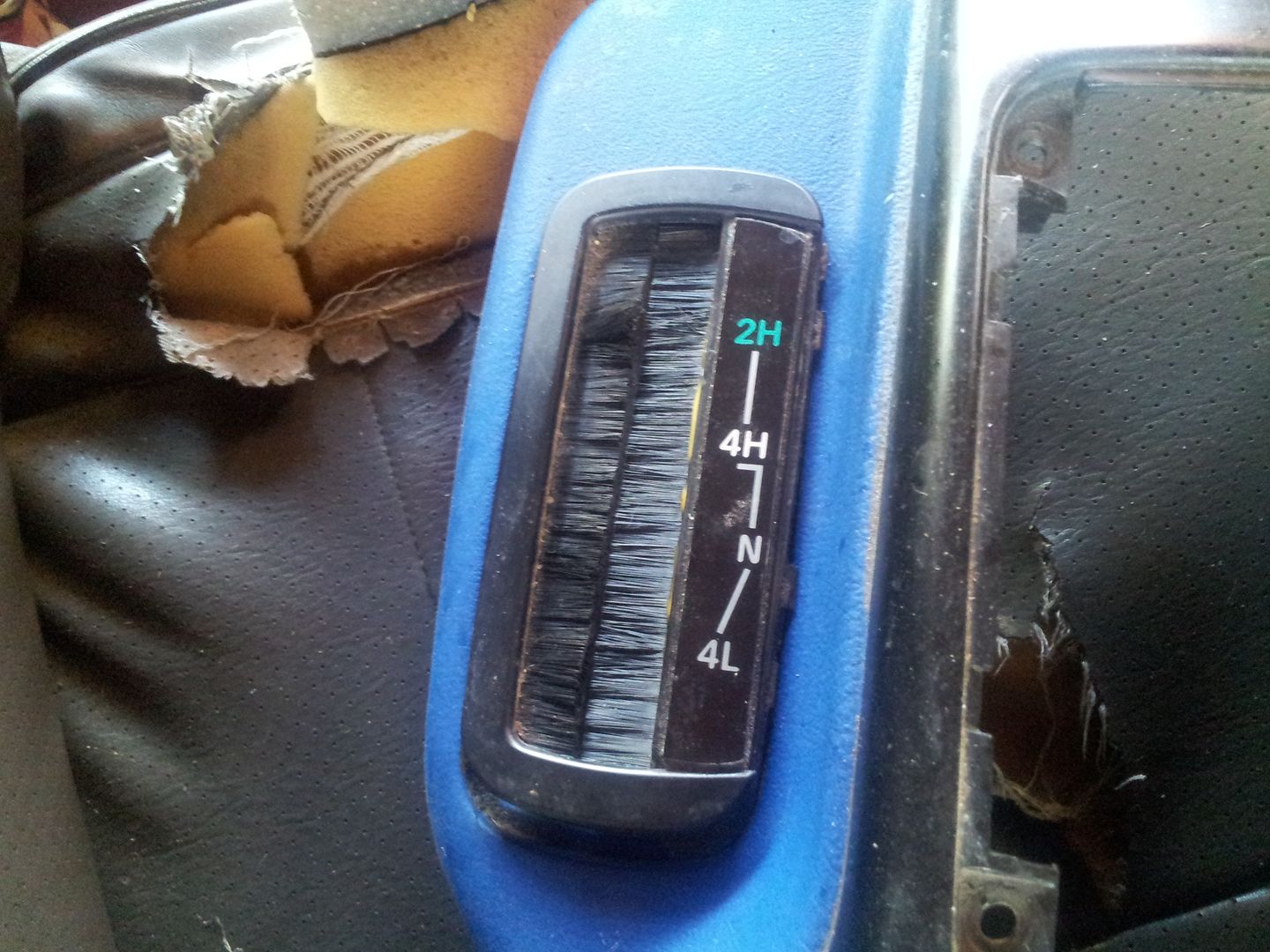 mixed the linkage and figured out the best configuration, that right there was a pain as I had no idea how it was supposed to go.
231 linkage left, 249 linkage right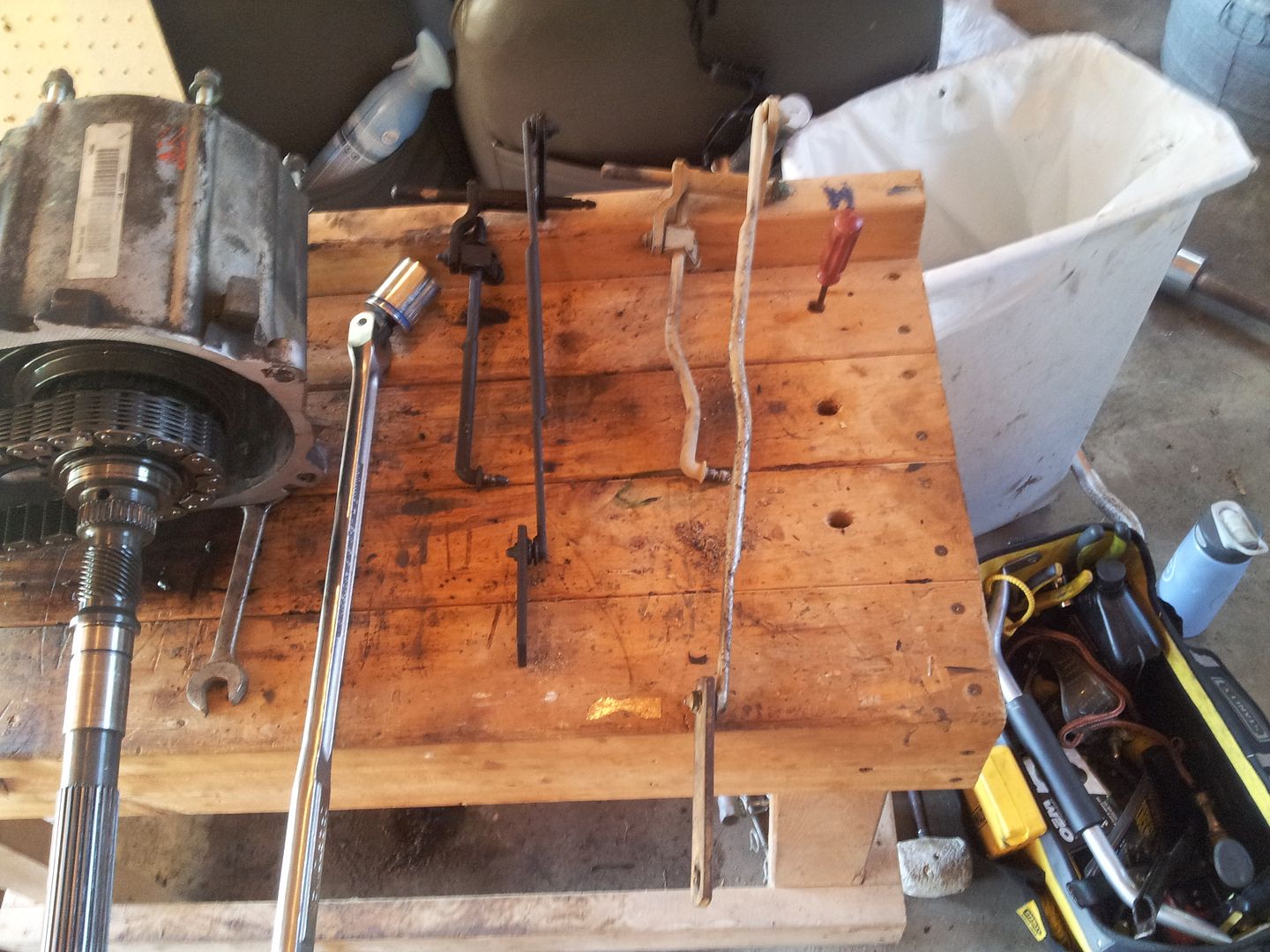 In case any one else has trouble with this, I had to rig up a way to remove the yoke from the transfer case with it already opened up, so I ratchet strapped the case to my little work bench, then jamed a pipe wrench in between the case and the yoke. Took me two days to figure this out after trying many other configurations.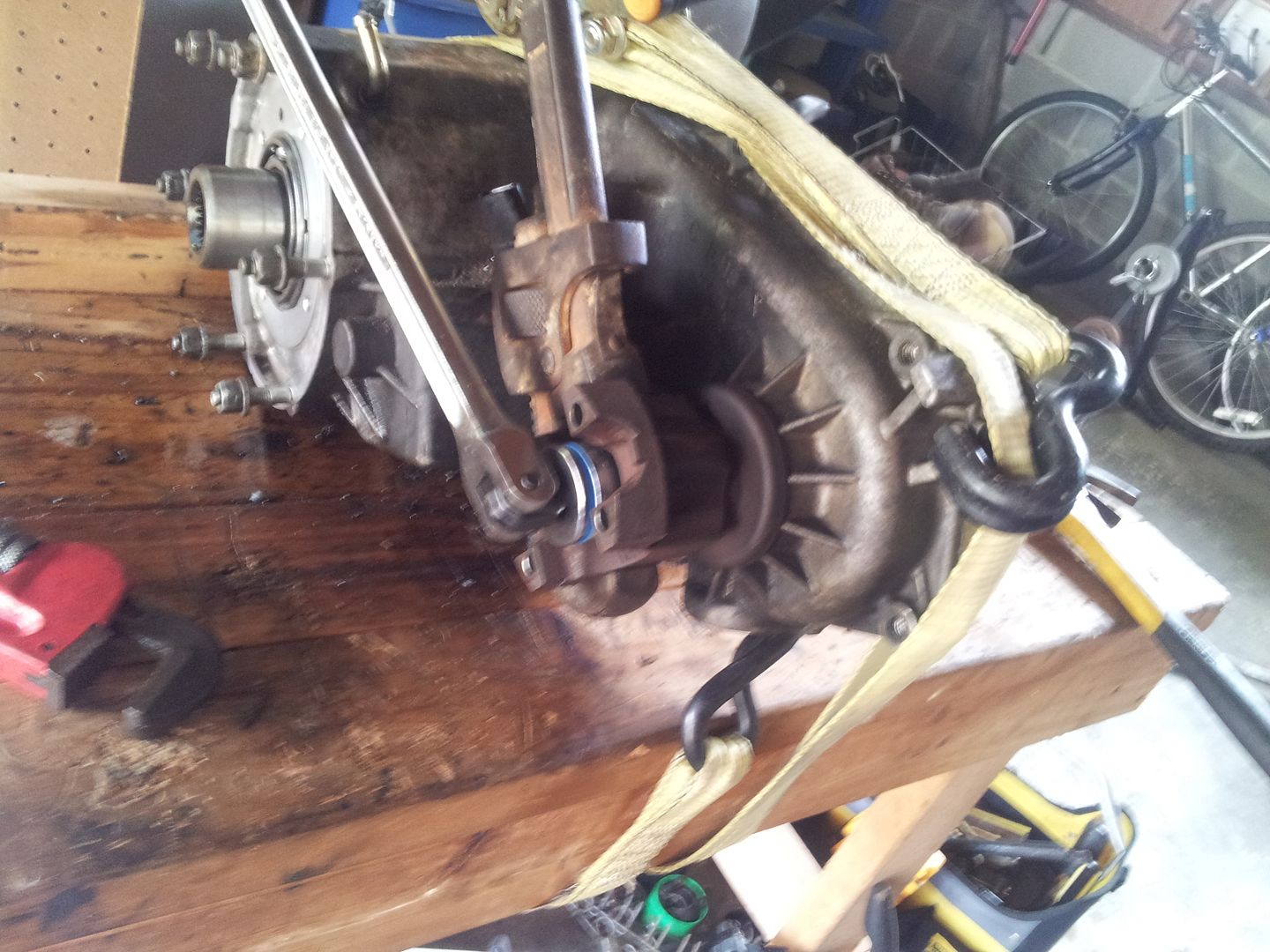 Reassembled the case with the new input, fresh seals and a fresh coat of blue paint!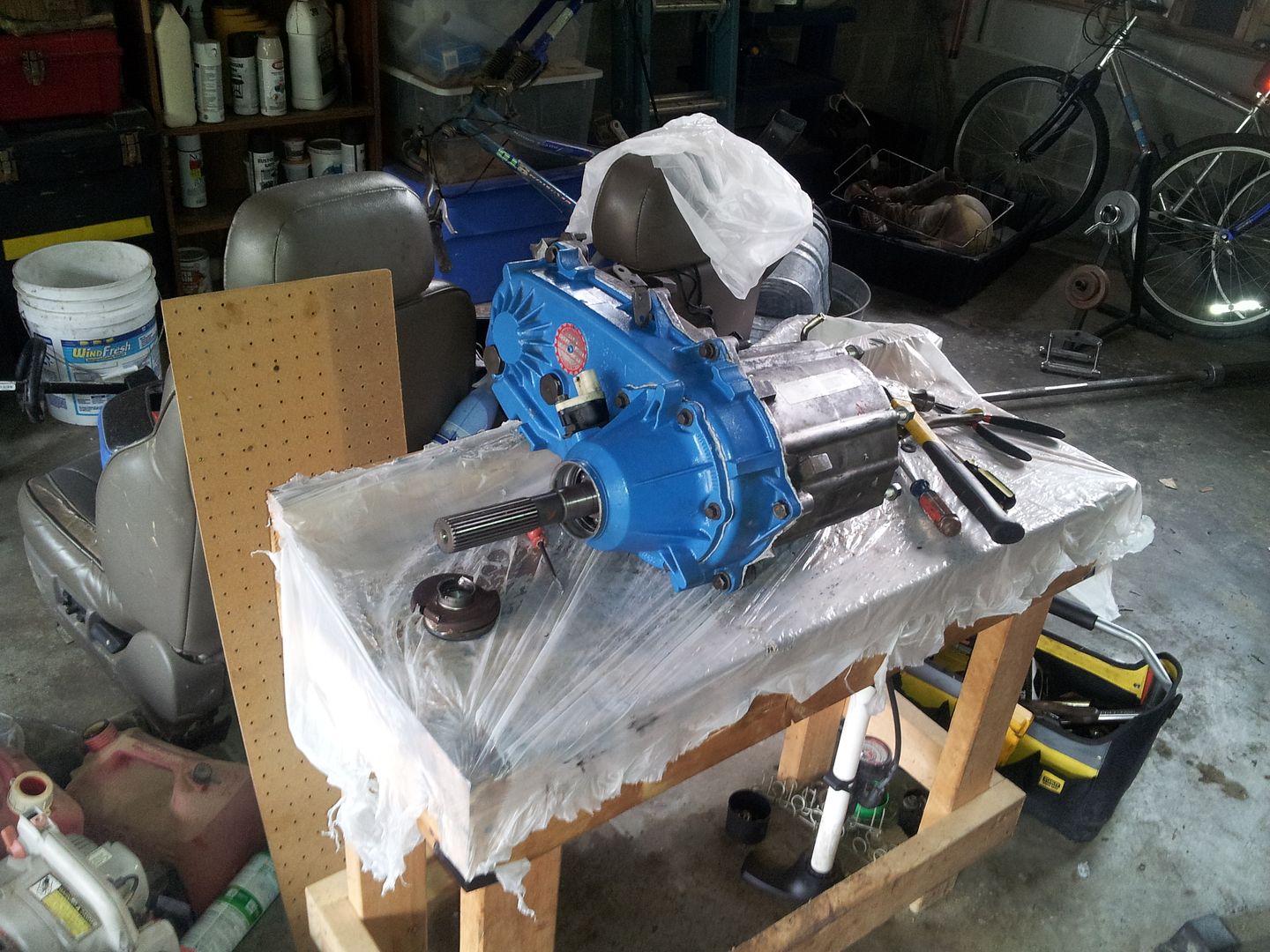 After i did all of this, my rear driveshaft was bit too long, so I took it down to a local driveline shop to have it shortened and balanced.
So now I have a smaller case with better belly clearance, a 2wd option and true 50/50 split with low lock.
Parts cost:
Np231 case with shift linkage: $120
RTV and Seals: $30
Rear driveshaft shortened: $50
Total: $200