Copied from my write up
here
So I've seen lots of threads of those xj guys modding their door hinges to make for easy door removal, so I got to thinking; why not try this on my zj?
Tools needed:
10mm socket with ratchet and extensions
T25 torx bit
Dremmal or similar cutting tool
1/2" drill bit with drill
Welder
Parts needed:
Zj door
1/2" clevis pins x2 (Per door)
Spare metal for bracing (optional)
First thing you've gotta do is take your doors off and unplug the wiring harness (on the pre 96 zj this is done by unscrewing the t25 bolt that holds the harness in.)
If you can find a trash can or a chair that fits under your door it makes life easier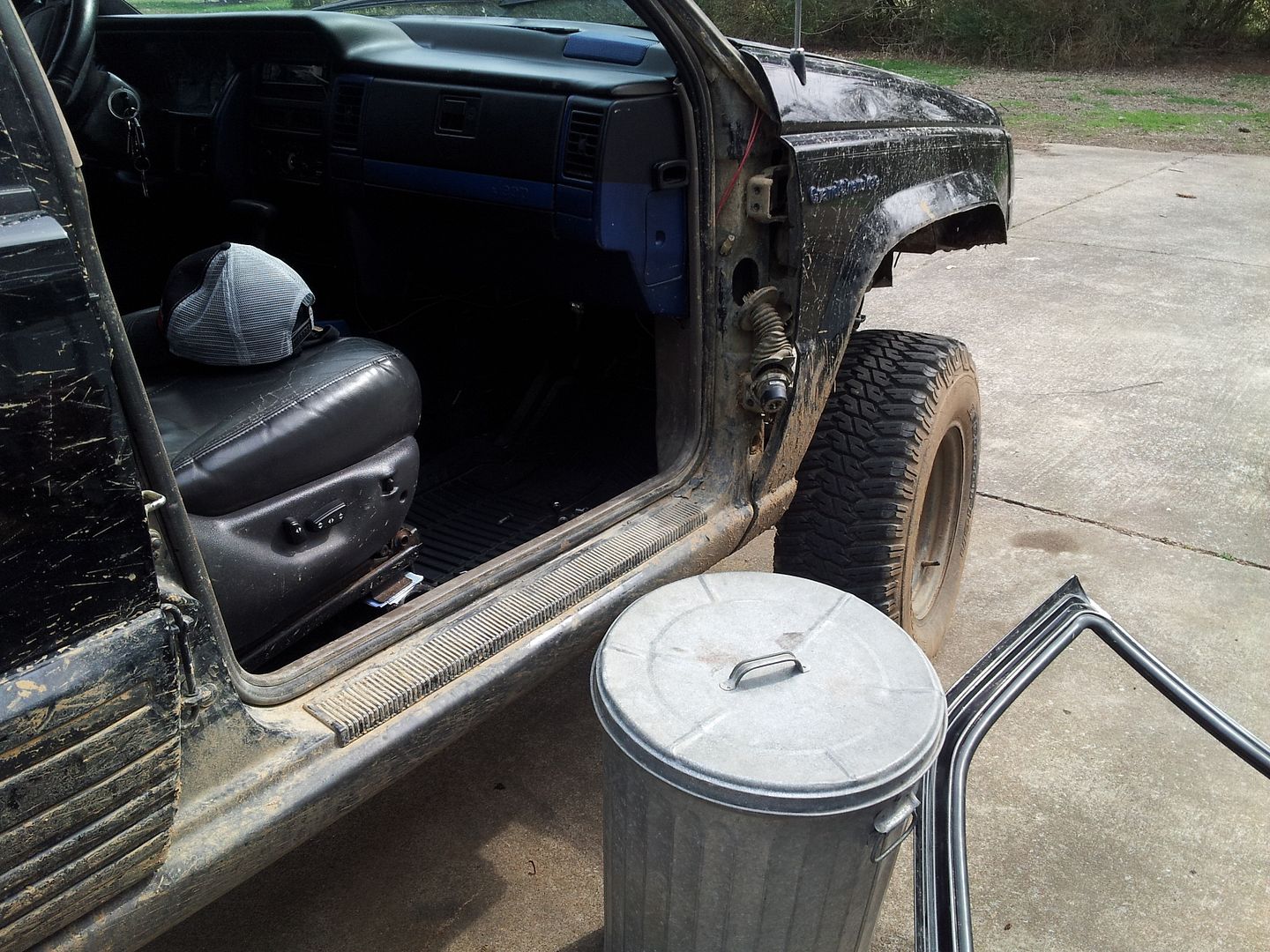 Next your going to want to cut off the bottom of the doors hinge like so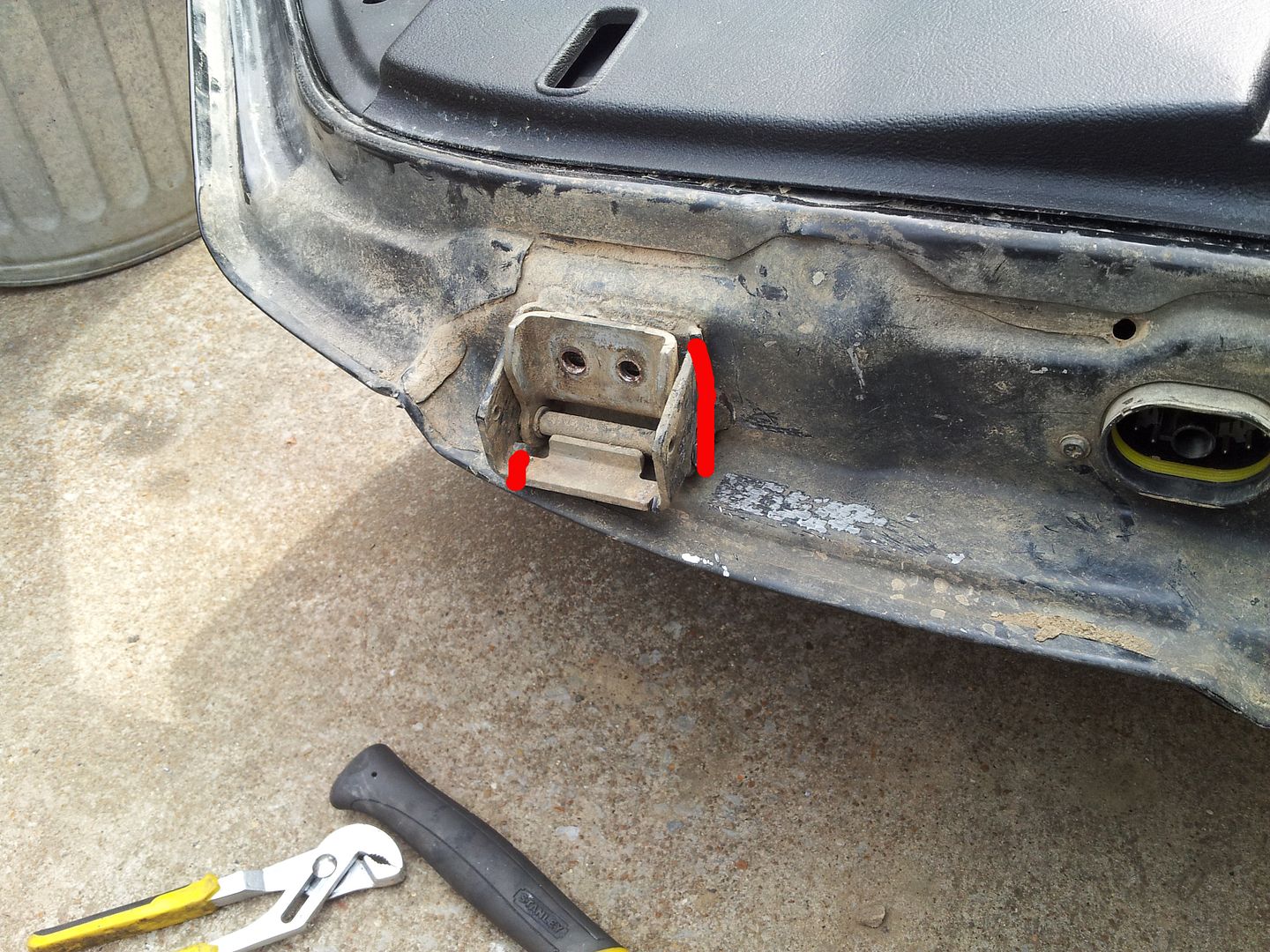 You want to do this on top and bottom, you should be left with this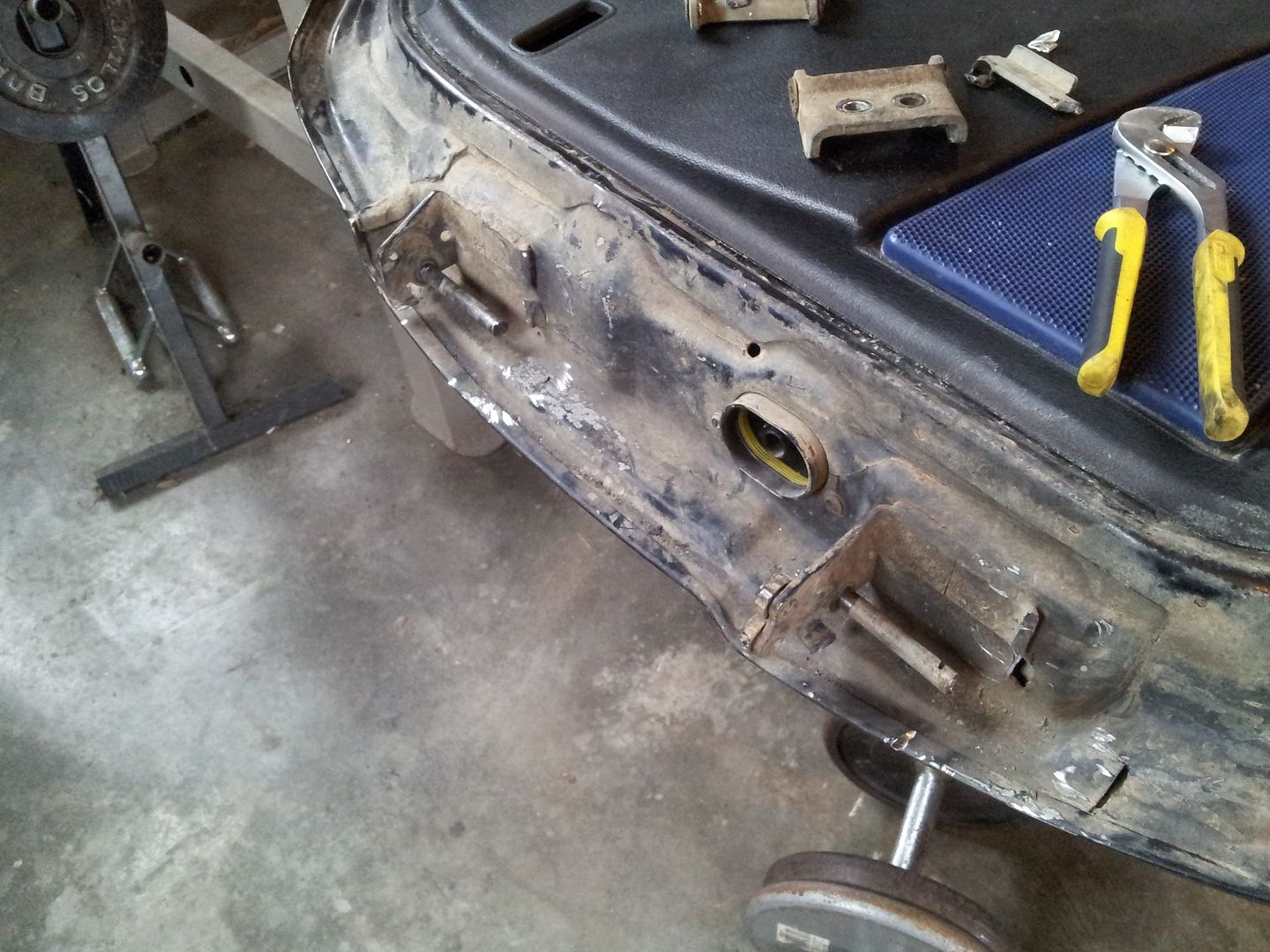 Next you'll tap out the old pins as well as the bushings on the part of the hinge that attaches to the jeep itself.
Now take your 1/2" drill bit and drill the pin hole on the door side of the hinges to 1/2" size. Take your 1/2" clevis pin and slide it in (note you will need to cut the top clevis pin to approximately 1" in order to make it clear the body line on the door)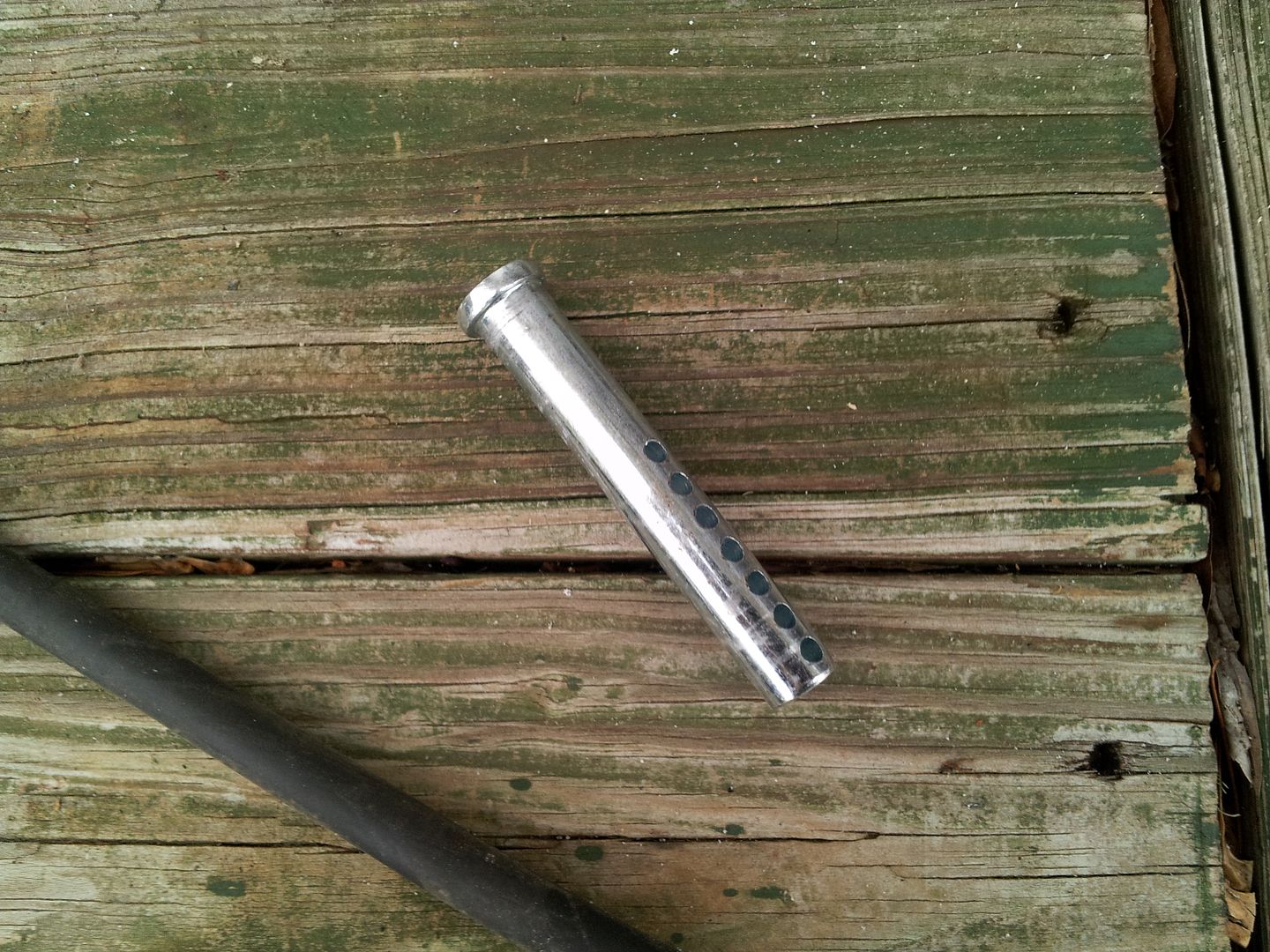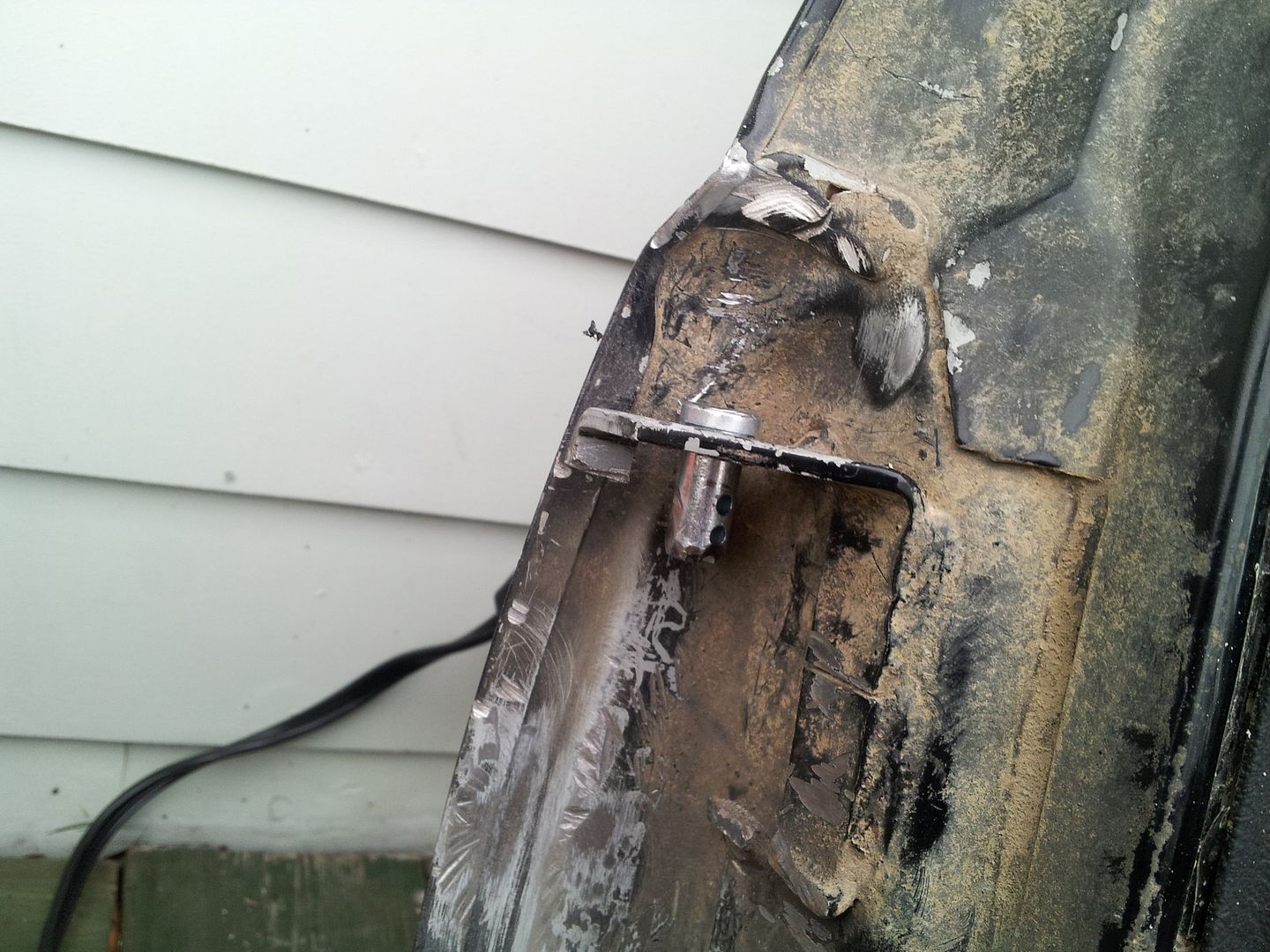 Now weld the clevis pin in on the top and bottom hinge, making sure to keep the pin straight so that it will line up fine.
I also took this time to cut out some box tubing to use as extra support on the hinge to keep it from bending. This is the result after painting Note I'm very new to welding, so don't judge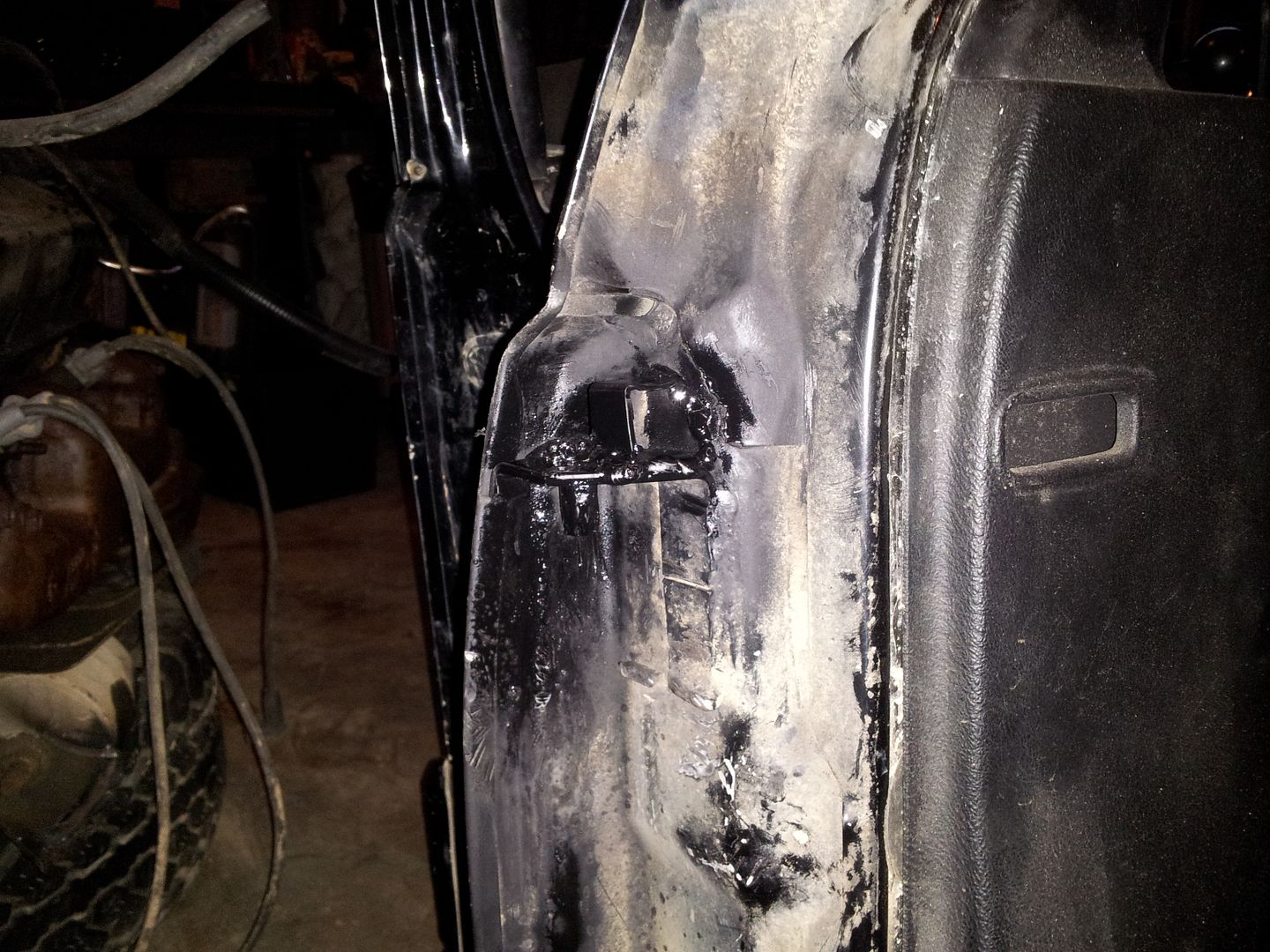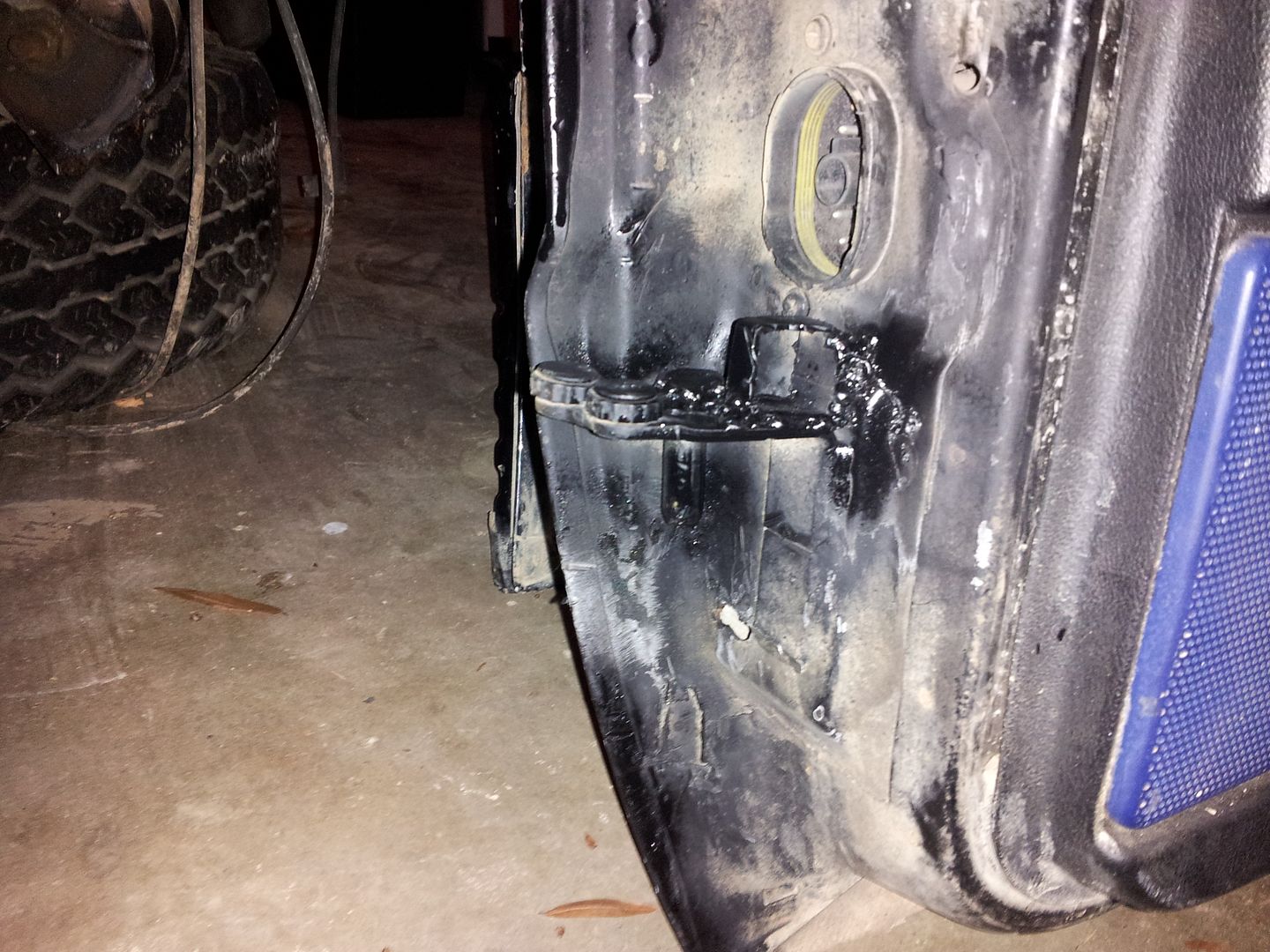 The top clevis pin is around 1" long, and the bottom one is around 2" long, this is helpful for installing as you can do the bottom one first, then the top. Also when you cut the pins make sure to grind the edges to make a point so that the doors will slide in easier
Here's the hinges on the Jeep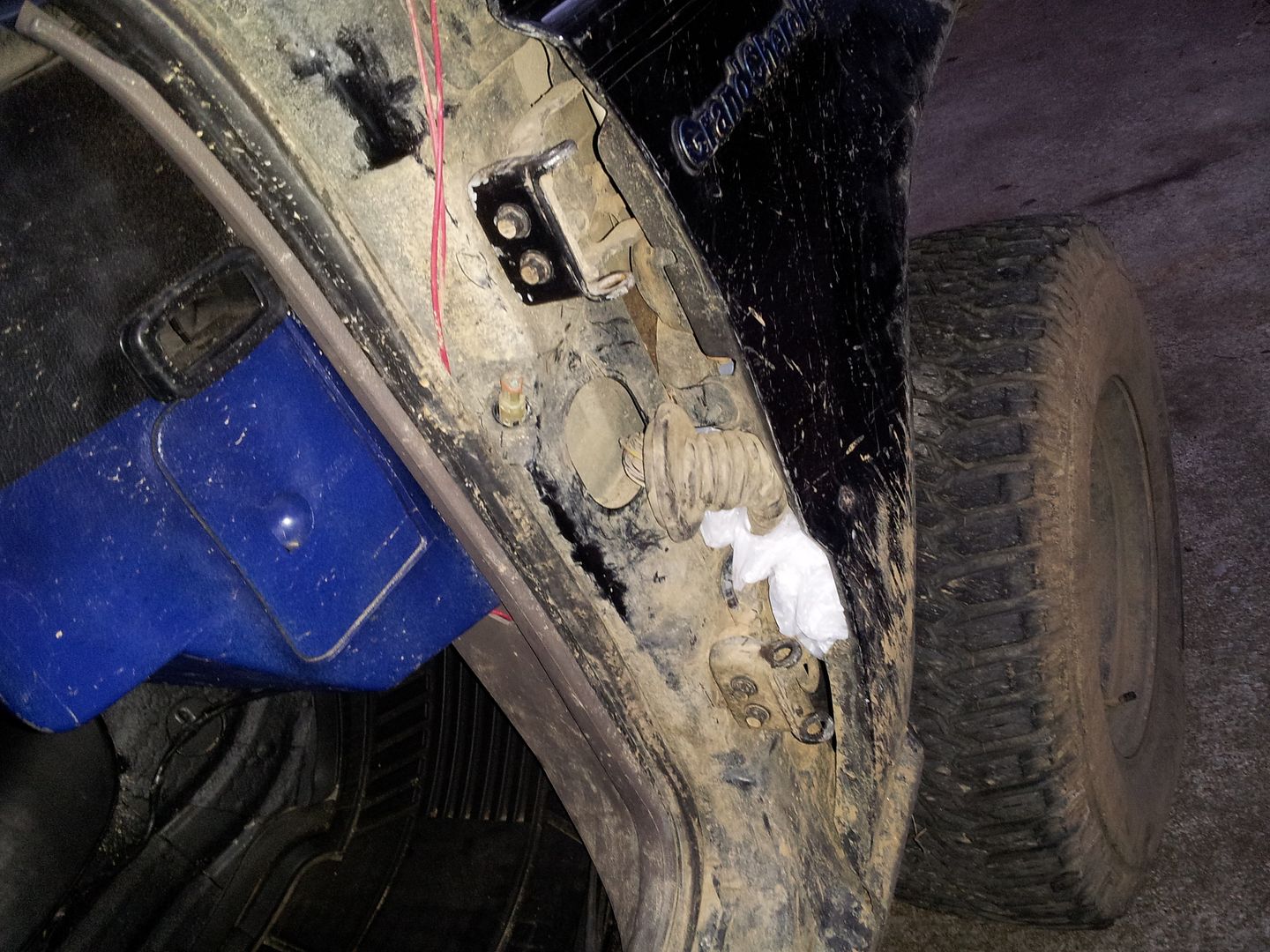 With the door slide back on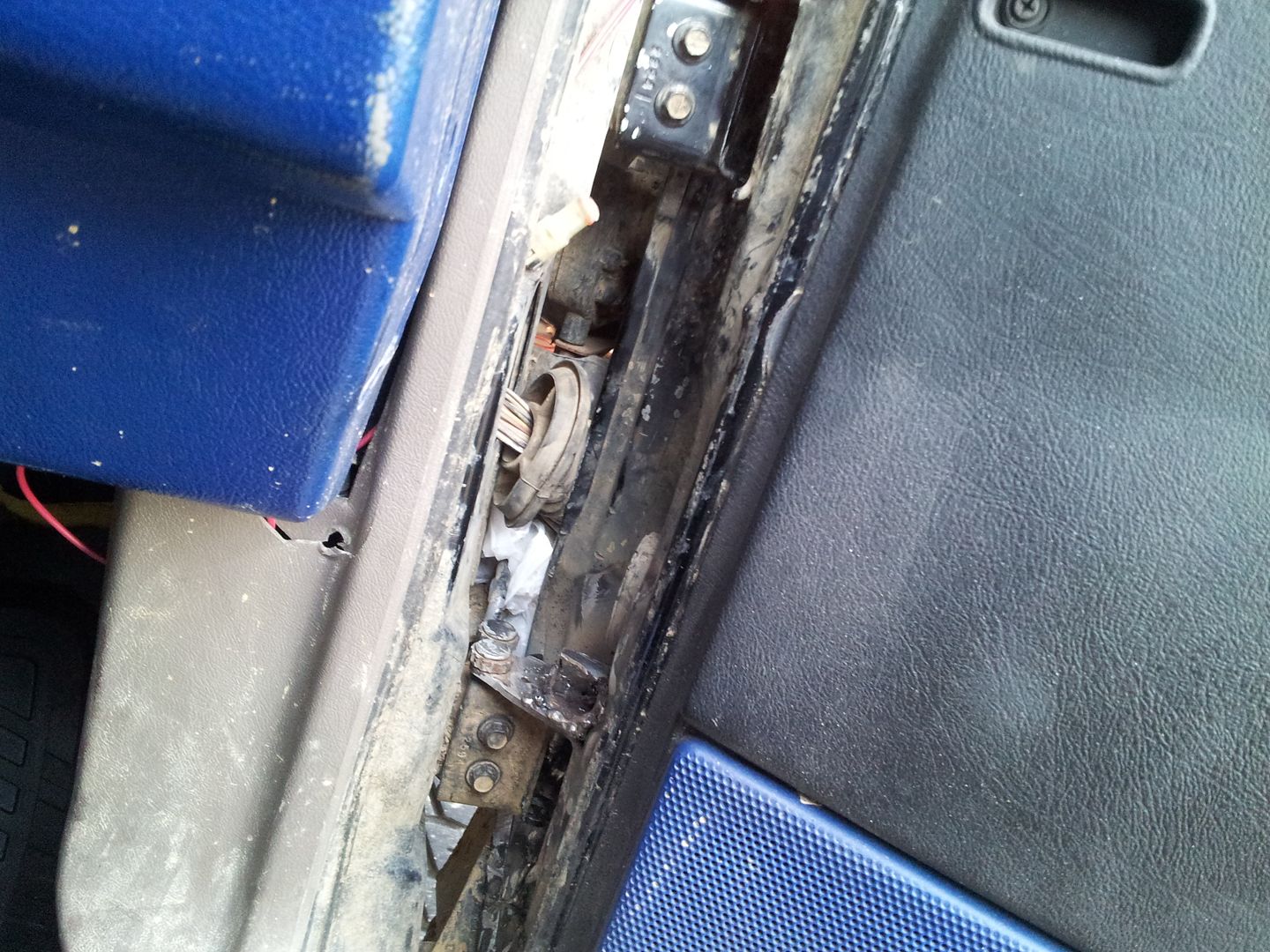 The door lines up surprisingly well, it sits ever so slightly low, so in order to compensate for this I bent the Jeep side hinge up ever so slightly. I will later go back and weld a washer or two onto the door hinge in order to help it line up. That's it, door removal made easy
Video of doors in action (jeepforums being picky and is only posting the link and not the video