Okay so I pulled the front driveshaft, noise is gone. So I'm rockin' no front driveshaft until I buy a new chain. Also I fixed my popping noise in the front end, ended up just being the track bar that was loose. I tightened up the bolts and no popping.
Got some spare axle shafts for the dana 30 for $60 from a member on here, check him out he's got an ad in the classifieds section and he's got lots of good used parts for stock axles.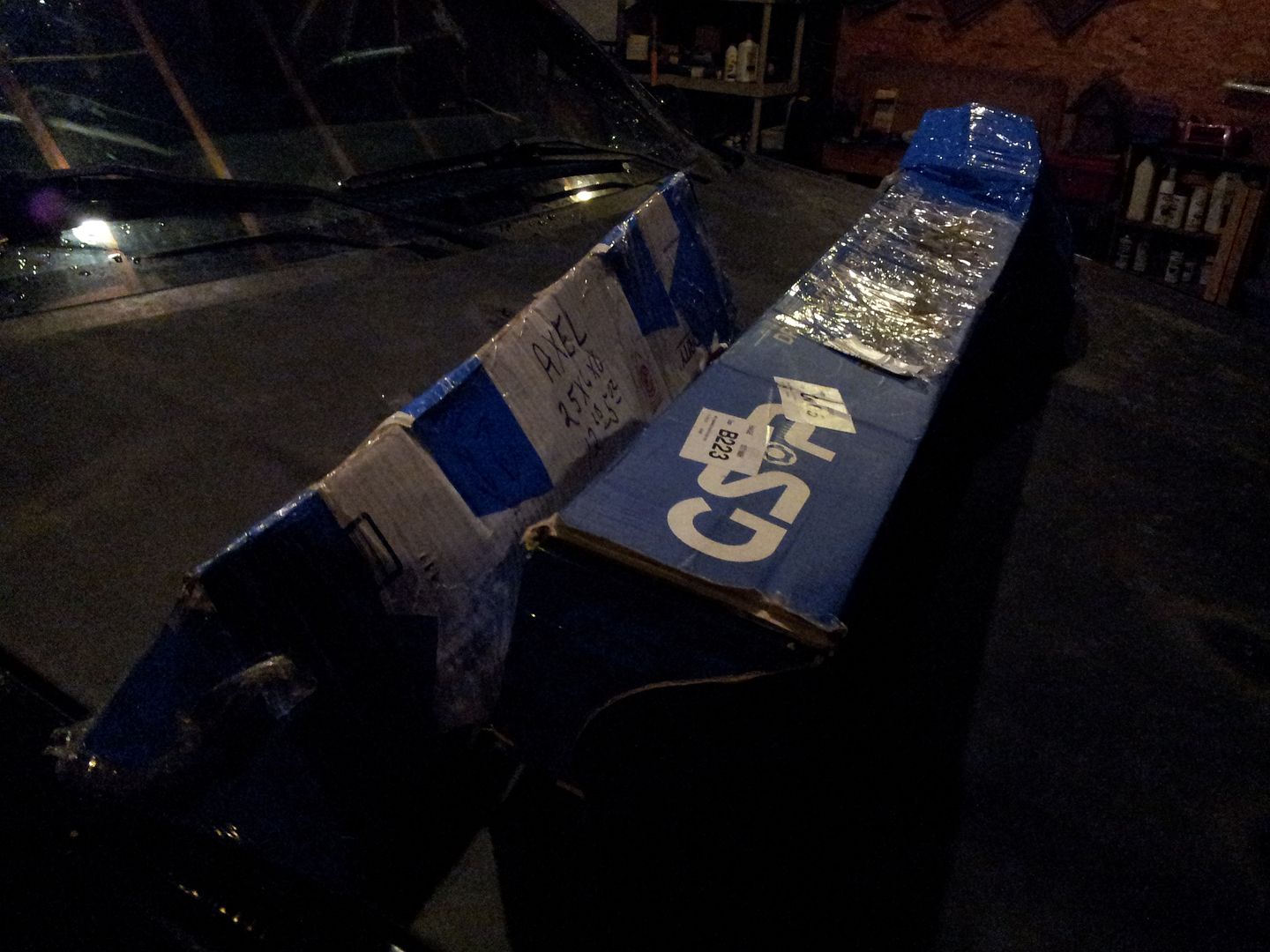 Here's the heep as she sits now, can't wait to get my lift done. I've been piecing together my lift as well, have rear springs and extended sway bar links. Hopefully my front control arms will be in soon. Still need track bars, front lift springs and rear control arms. Planning to have it done this January though!