Okay, I pulled my 249 and pulled it all apart. All of the gears check out fine, no cracks or chips anywhere. The chain did seam VERY loose, I assume some of the looseness can be expected with the case apart.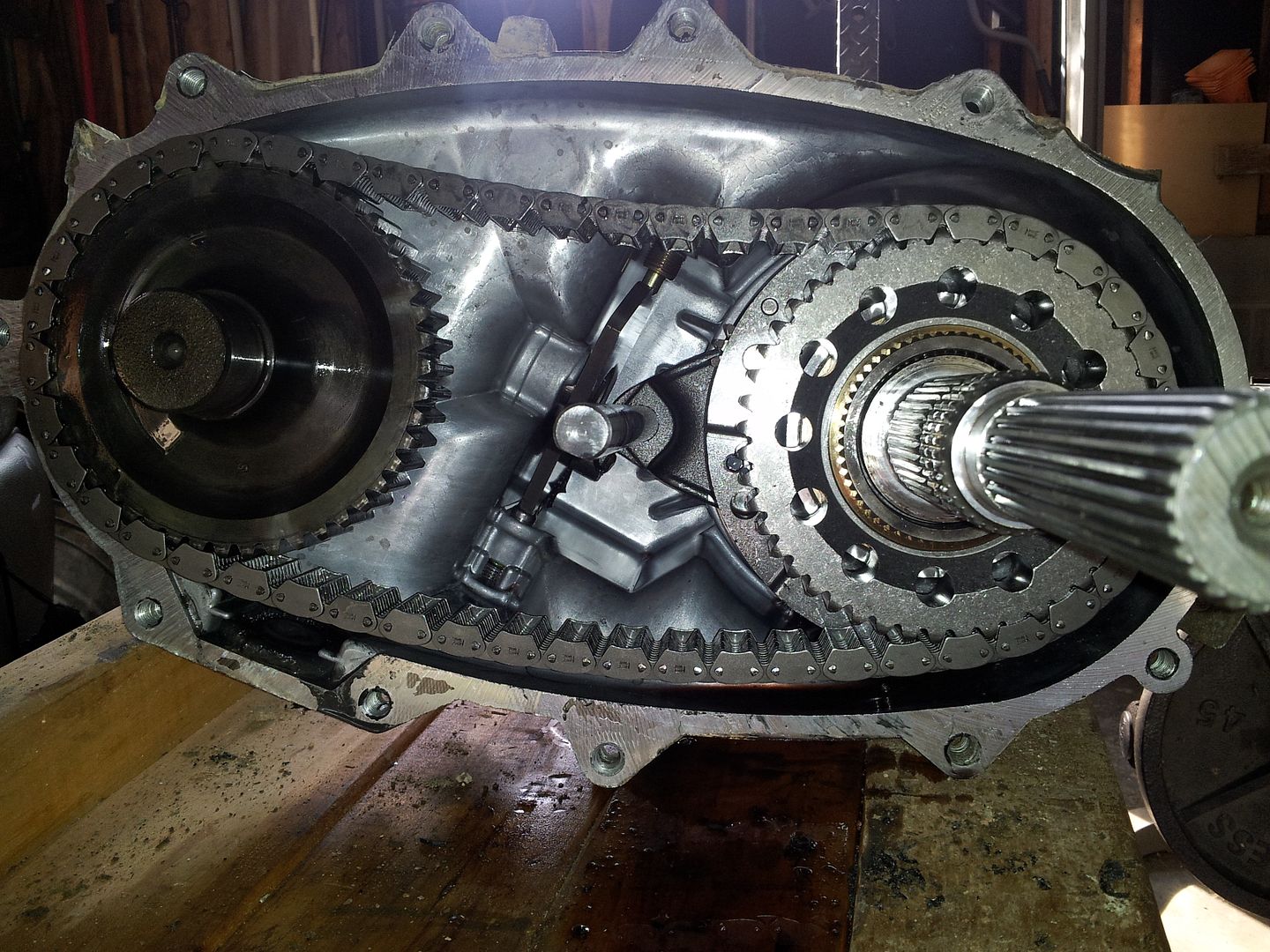 I've been pricing new chains and the cheapest i found is around $100. I also found a 231 a few hours away that the guy only wants $100 for!
So I think I'm gonna make a drive next week to pick it up.
The 231 is from a 2000 xj, I'm pretty sure I have the new gear cut on the input shaft so I should be able to swap it in. So in theory this solves my popping problem, if it's still there after I replace the case then I'll be back...
Off topic, but here's a pic of the input shaft from my 249, if anyone see's this, does this look like the new cut or old?