KOR/Kolak H4 Headlight Upgrade *Pic Heavy*
---
Well, I did this upgrade a while ago, and I just got around to takin some pics. This is not a write-up, because I didn't feel like tearing the Jeep apart to take pics of everything it entails. Maybe after Xmas.
Relay positioning....notice the plastic bag/duct tape. Keep out that moisture (as to PlatinumZJ's advice)
The housing. Nice glass
The H4 Connector. Each one is grounded to the fender. I ran the wires behind the grille.
Low Beam cutoff. No fogs.
High Beam spread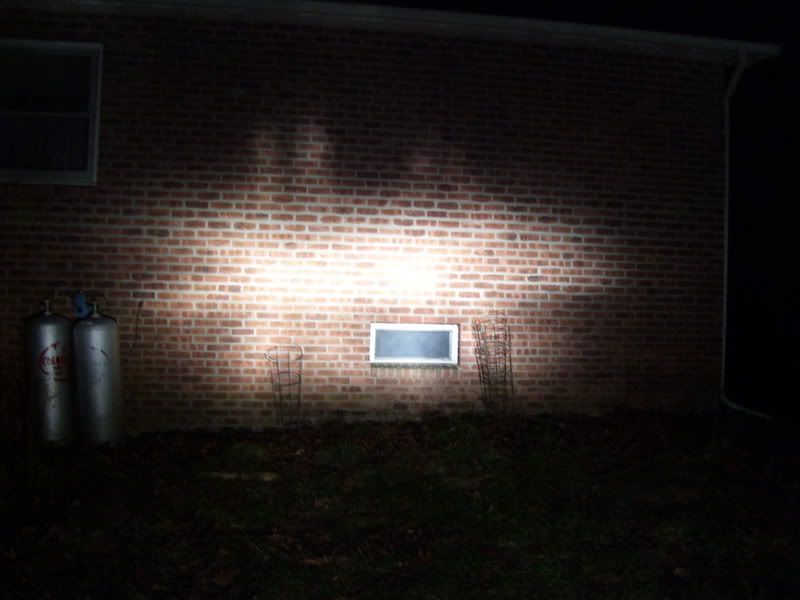 Low Beams
High Beams
I tried taking some "action" shots, but they just didnt do these babies justice. This upgrade is worth every single penny. A must for every ZJ owner.
---
New:
Steel Blue 2001 Laredo 4.7, QD, Exhaust
Nokian Vatiiva tires: 235/65-17
Previous:
1997 ZJ TSi 4.0. Some stuff added
Western New England College '08
Golden Bear Lacrosse #13
Week 11 USILA Rank: #15
2008: 16-5
NCAA Elite 8
TCCC Champions
Please read and share!!
---
Last edited by KingPrat; 12-11-2006 at

06:04 PM

.