IRO ZJ Front Long Arm Install ( Step by Step Pics )
---
Ok so i got some time today to put my HP30 back in the front and put the IRO long arms on at the same time.
First i pulled off my stock control arms.... heres a picture for everyone to see what driving on stock control arms at 4.5" lift for a year will do. you can see how bent up they are from where they contact the axle...im lucky they didnt cave in on me completely.
Next i took off my KevinsOffroad.com Crossmember + TC Skid ( which is for sale.. pm me if interested ) so i could install the new IRO crossmember.
Below are pictures of where the holes for the crossmember need to be drilled... its extremely easy to drill since there is a lip that the bolts/nuts go through....you dont have to fish a nutplate into the unibody ( the rear has a nutplate )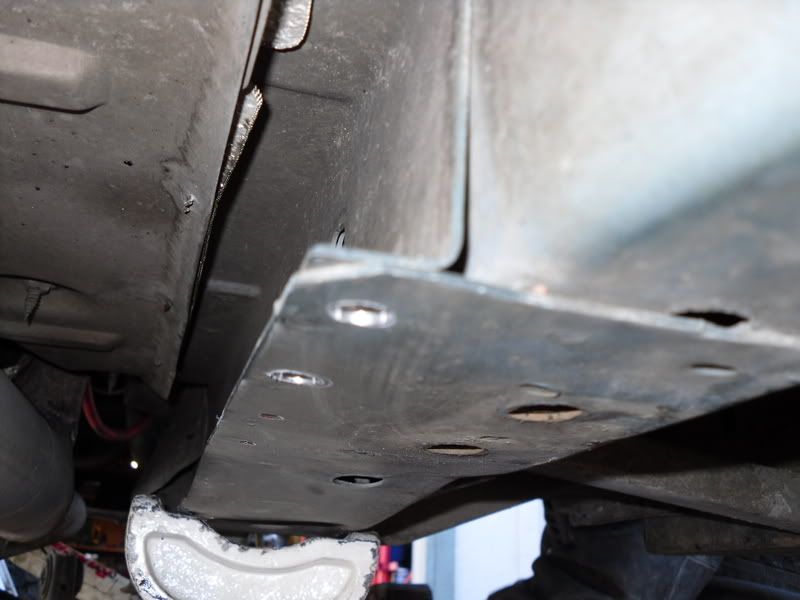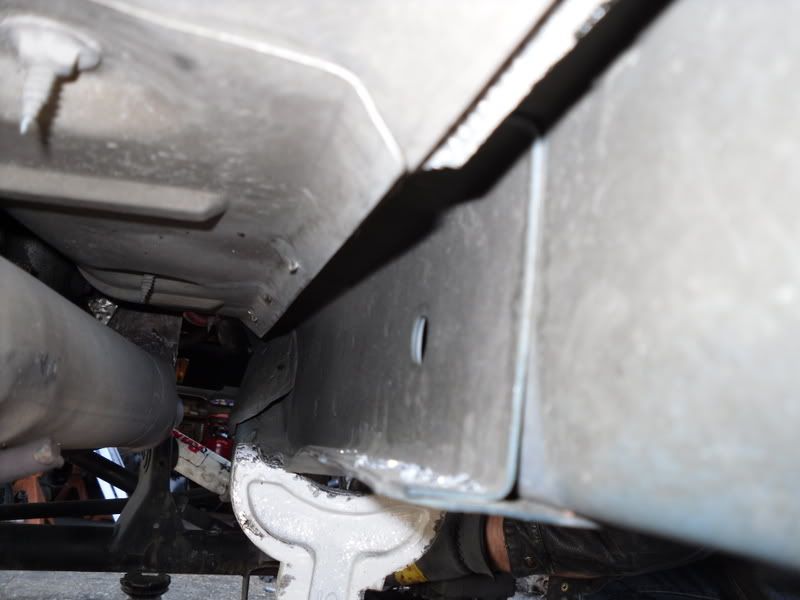 the outer 2 holes are the stock crossmember mounting holes and the 4 other ones are the ones that need drilled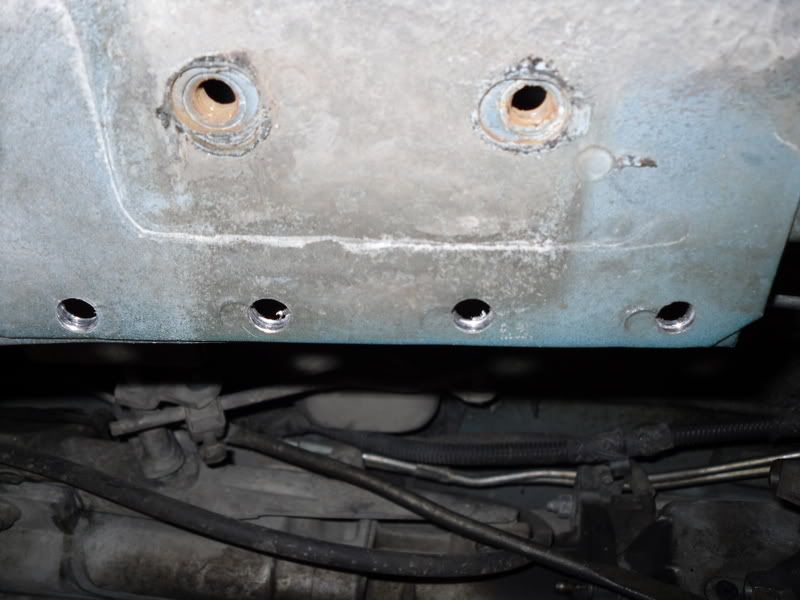 Next we bolted the crossmember on and connected the transmission mount to it.
Connected the LA's to the axle.....then connected them to the IRO crossmember