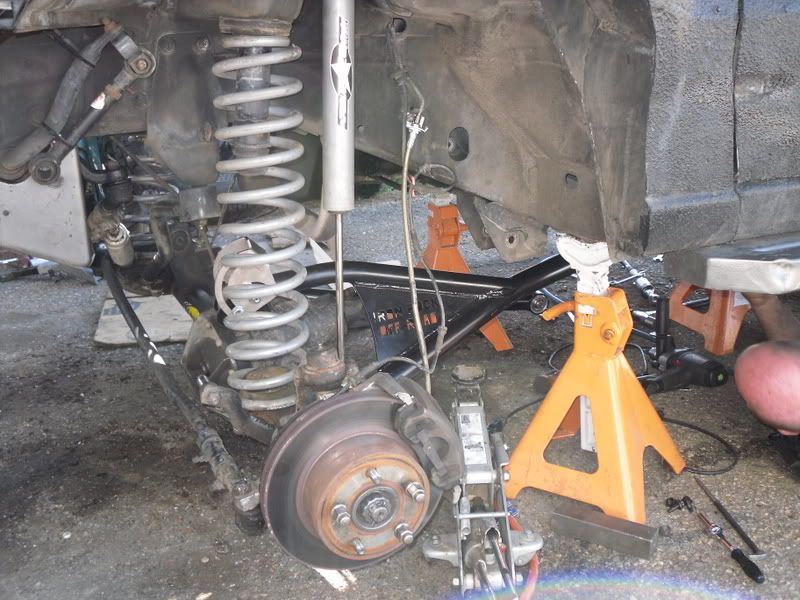 The install went extremely smooth untill the end...where we ran into a few things that i wanted to make everyone aware of.
- I was at 4.5" of lift and my front driveshaft worked just fine...now that the axle is pushed further forward... my front driveshaft is about 2 7/8" too short.
YOU WILL NEED A NEW FRONT DRIVESHAFT
for the front long arms... i havnt ordered the rears yet so i dont know about the rear... i would guess that you would need one for the rear as well
- second... stock steering = the suck when it comes to this kit. I called IRO and they said they have ran into this problem before. Where the drag link and tie rod connect to one another was hitting the sway bar mount and the Steering Stabalizer (mount and shock ) when the wheel was turned fully left (SS) or fully right (sway)
The solution.... ( as recommended by IRO ) was the put a ~5 degree bend in the drag link. So we did so and now all is well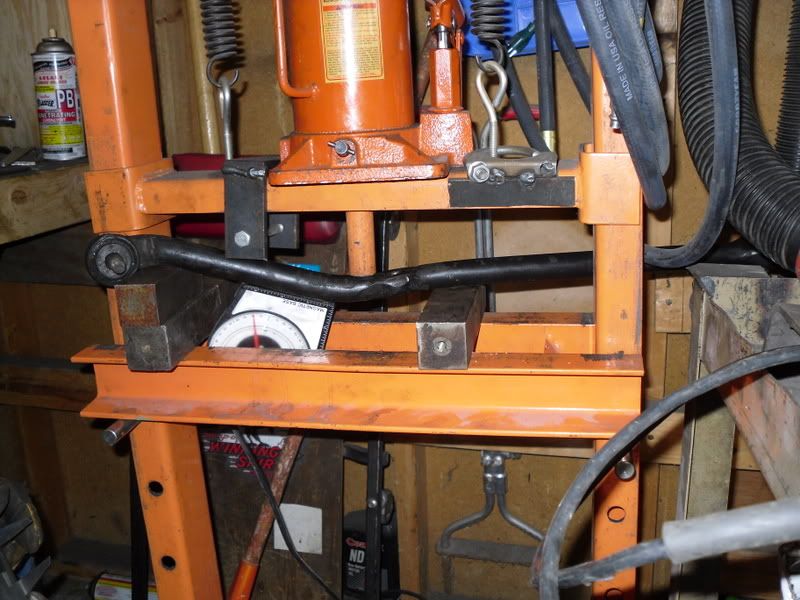 Overall im very satisfied with the kit... i havnt gotten a chance to flex it out yet cause ive been too busy with work and school but that will come soon along with pictures of it
I plan on ordering the rear long arms with my tax return and at the same time move up to 6.5" of lift instead of 4.5"