I had a little time to tear down the steering gear enough to pull the thrust bearing out. As you can see there's not much to reference other then the exact dimensions of which i didn't have the time to break out the micrometer there at work, so i will do that tomorrow i hope.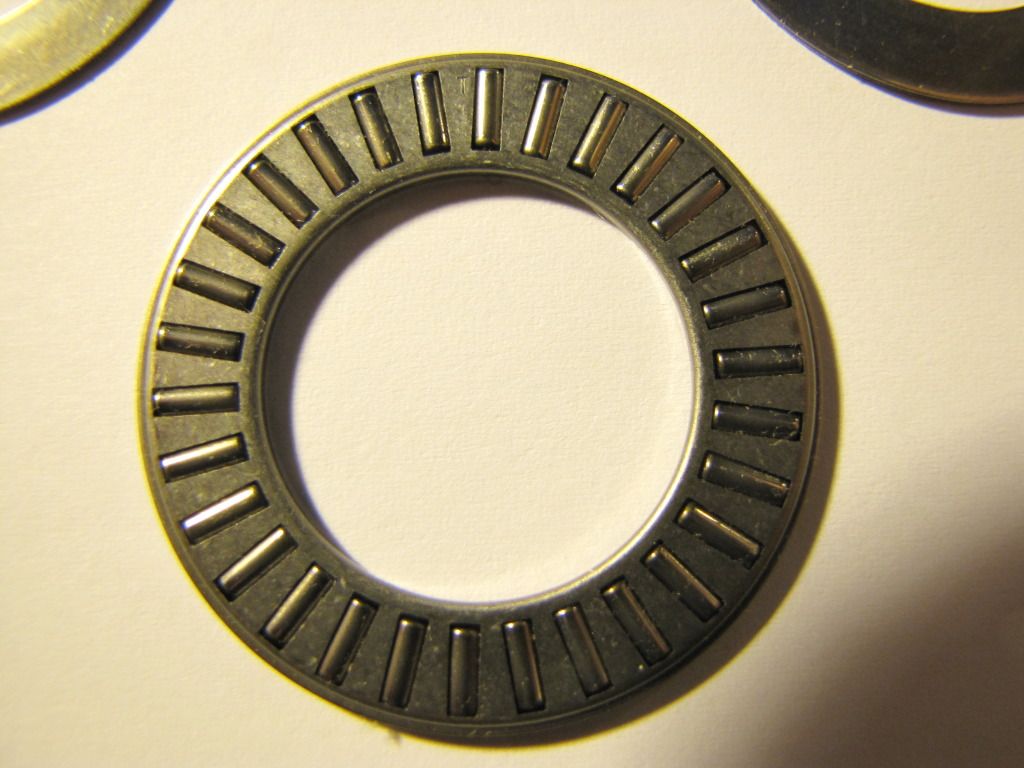 As you can see in this closeup the only marking on the thrust bearing is a solitary "T".
The other side of the bearing has nothing.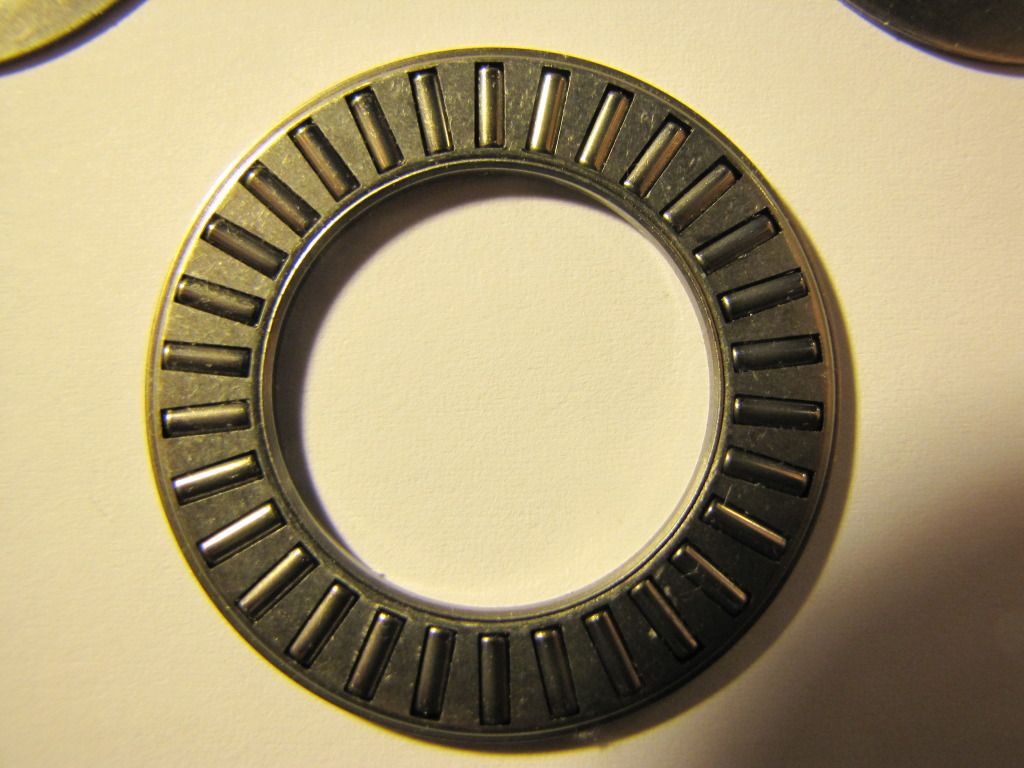 The thrust plates have nothing on them either, here's one side.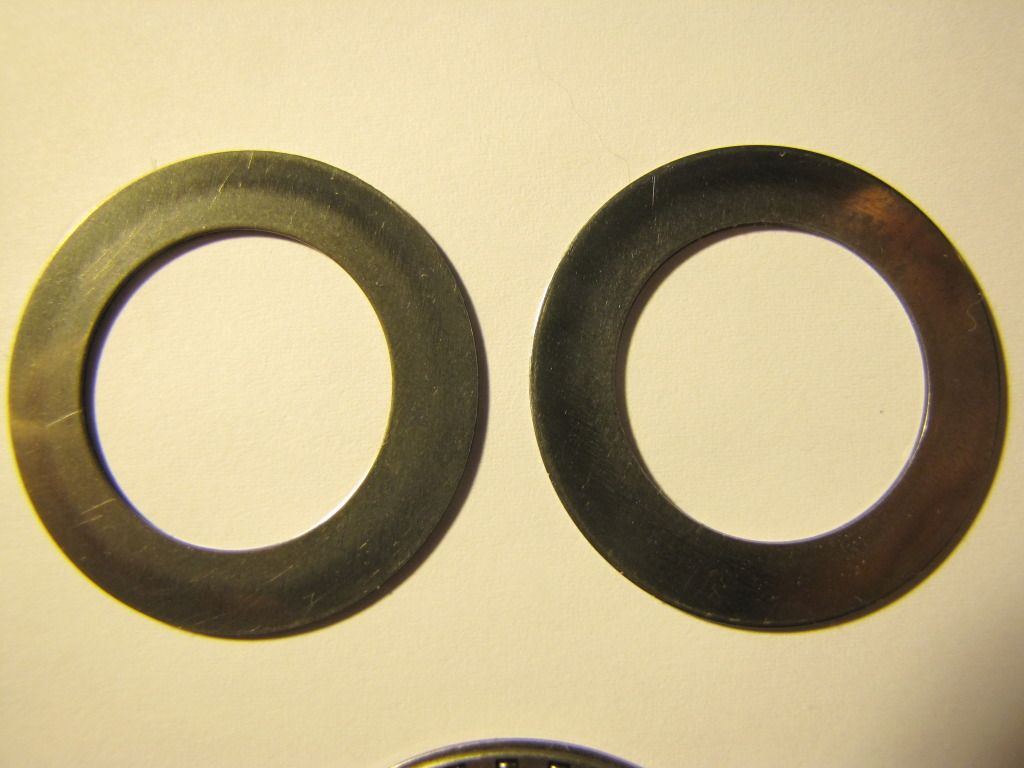 And the other...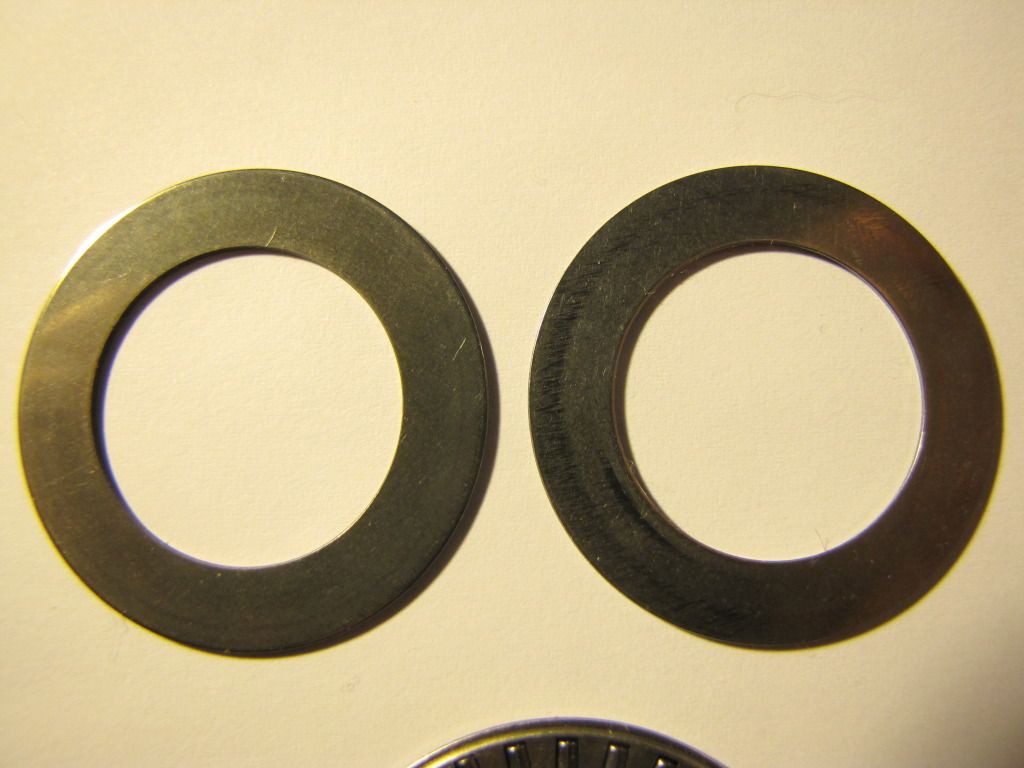 There's no marking either on the ID or OD of the needle bearing encasement or the thrust plates.
Wish this could of been more help but yet again the Saginaw steering gear continues to be a source of some oh so exciting parts research.