Floorboard flooding and dirty evaporator fix write-up, with pictures IN COLOR!
---
First off I apologize for any typos, I have a 4 year old and 1 year old all over me as I write this up.
OK, after dealing with my floorboard getting flooded all the time and drilling the hole on the bottom of the AC box didnt always work. Also, I never realized how weak my AC was blowing out til I bought a second ZJ and it was much stronger than my other one.
One way to get in there and clean the crap out of the evaporator housing was to pull it out and that meant removing the entire dash. Well, that was not going to happen.
I, instead, cut into the box to access the evaporator area so I can clean it which worked just fine.
If you have had this ongoing problem and wanna take on this like I did, read on. Just note that this means cutting around a VERY delicate part that it very easily punctured and ruined. So use common sense, be careful and take your time.
****CONTINUE AT YOUR OWN RISK!!!****
Dont come crying to me if you ruin your evaporator cause you werent careful or you didnt take your time. It insnt going to look super pretty when its done, either but this part of the car doesnt get seen much. So if you are OK with all this, continue.
I did both my jeeps this way and both ACs kick *** now. No more flooded floorboard and I have future access to that compartment when it gets clogged up again.
You will need at least the following tools. Utility knife, shop vac, hack saw
(not a mush but helps) few feet of garden hose, wire hanger, a good light, clear silicone, clear piece of plastic, small mirror, duck tape, zip ties, drill and small drill bit, spray bottle with water. I think thats it, I might remember a few things as we go along.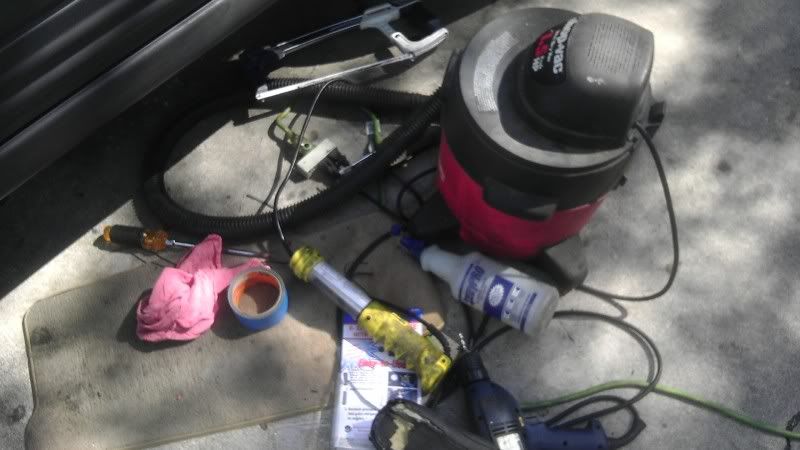 For the first step, you need a utility knife that can be retracted once have scored the lines into the plastic so you dont accidentally cut in too deep and hit the evaporator.
First of all, you want to make the first cut 7/8 of an inch away from the ledge along the red line. This is so you dont cut up directly under the evaporator.
Next, make another cut along where the pink line shows. I made this cut about an inch up but I would have gone about a half inch higher for better access. The last where the green one is I used a hacksaw because the plastic is pretty thick there.If you are going to use the hacksaw, only barely cut til it just barely goes through. Go VERY SLOW, you dont want to cut the evaporator.
Lastly, I cut across the back about half inch away from the very back. There is a rib inside the box in this part that you will have to just twist and snap off once you have cut through the wall, so make note of that.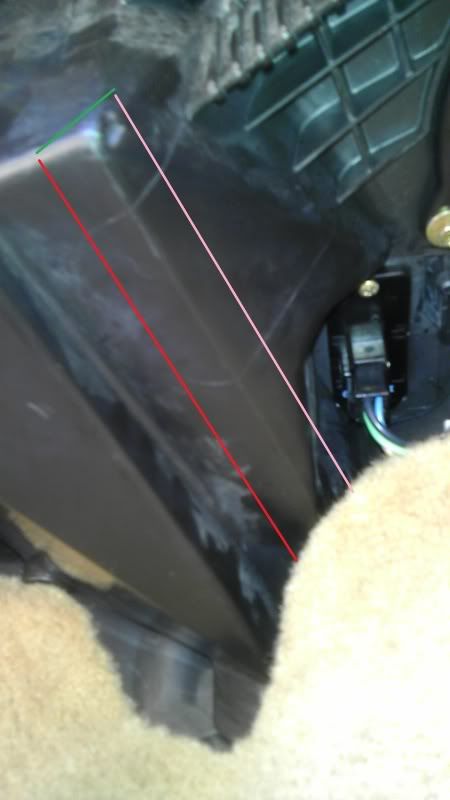 Once you have taken your time to cut all around and have the piece off, it should look something like this.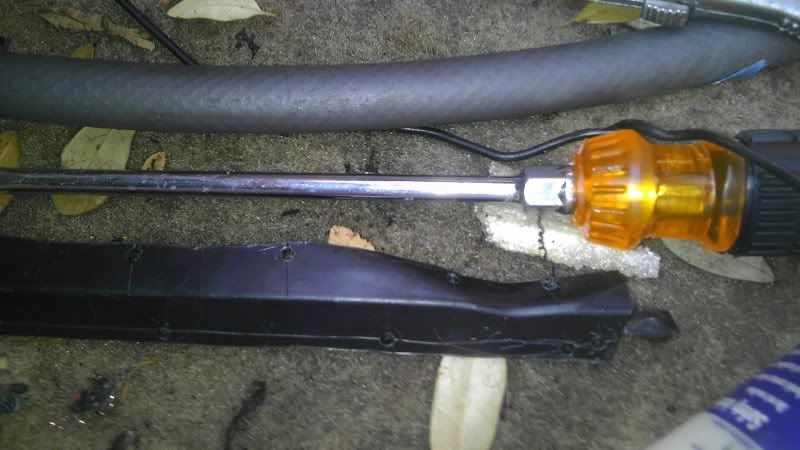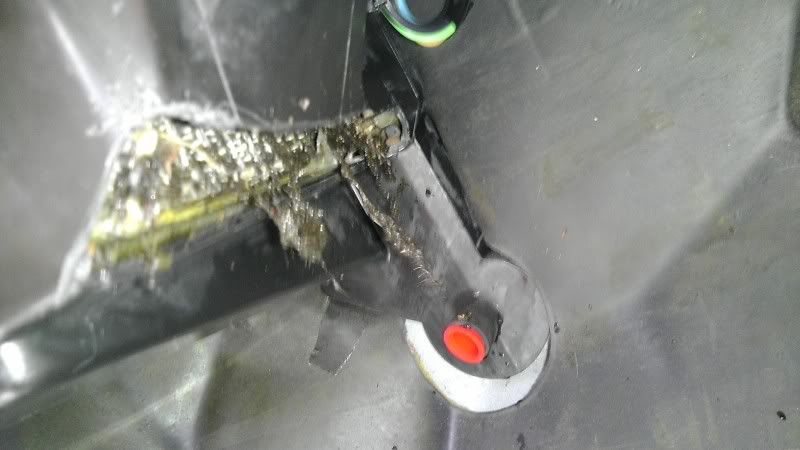 Note all the crap in there. This is on my newer ZJ, the other one that spent most of its life in DC and West Virginia was just caked with dirt and leaves. It was BAD. So if you live in an area with lost of trees, yours will be pretty bad as well.
OK, now you want to remove the blower fan. This is done by removing three screws and unplugging it. You will want to remove the following relays int he next picture to give you room to get it off.
I used a mirror to look inside from the motor housing and saw the following: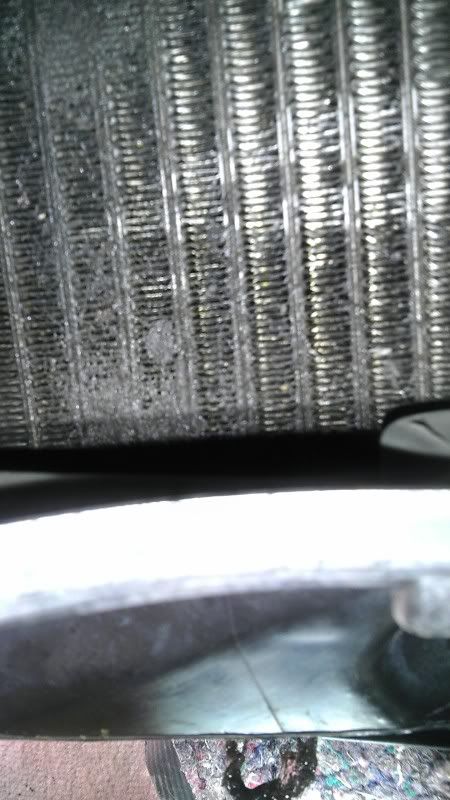 My other jeep was much much worse.
---
Last edited by ElTejano; 06-20-2012 at

06:31 PM

.