This was a fun and ez weekend LED project for me about 6 months ago. I have trial and trail tested it to be AWESOME. Three LED surface mount discs with 9 LEDs each. Kit was bought from Homedepot and modded(using less parts - less a AC inverter) for my jeep.
$50 project (lights $35, $10 50 pack replacement plastic clips for liftgate plastic and door panels, $2 switch) that has proved itself time and time again. Camping for three days using these lights for 5+ hours or more a night with out a noticeable draw on the battery. If your anything like me, my tool bench is the Back end of my WJ. I keep all my tools to fix everything (WJ) and more here.
note* These are not blue at all, they are brilliant white, the photos do no justice.
STOCK rear lighting... (Yellow'ish)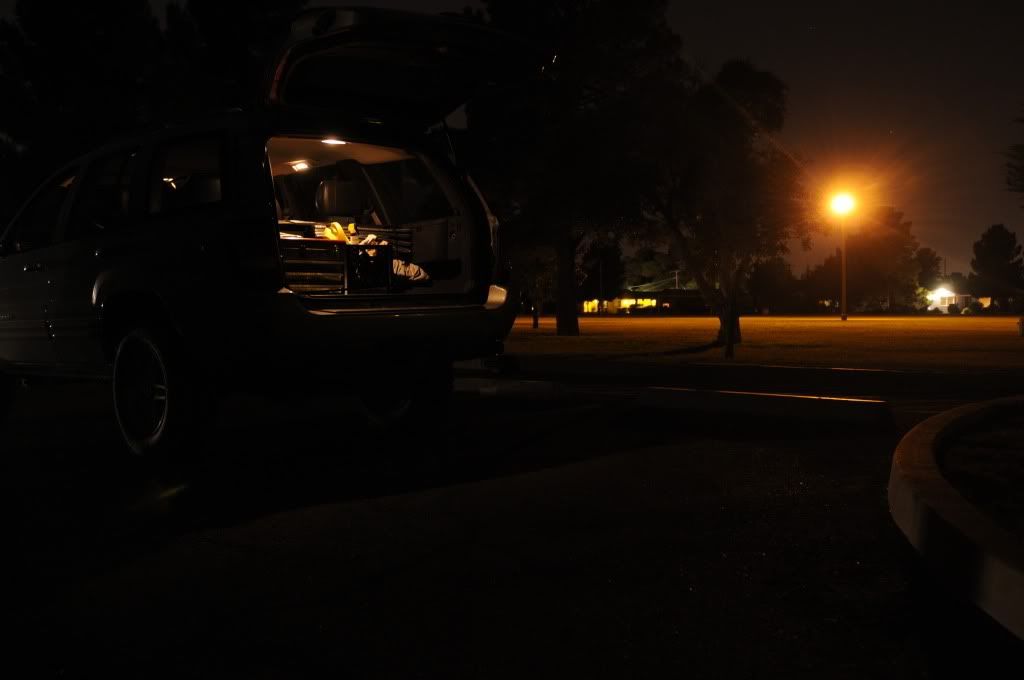 After LED Liftgate Utility/Camping lights... surgery anyone?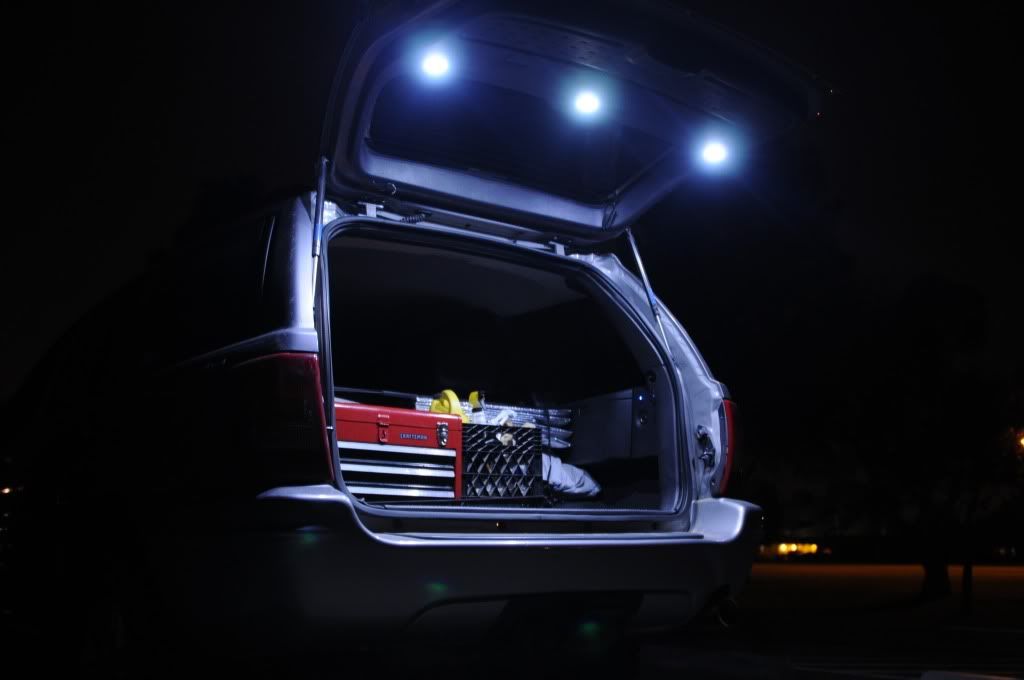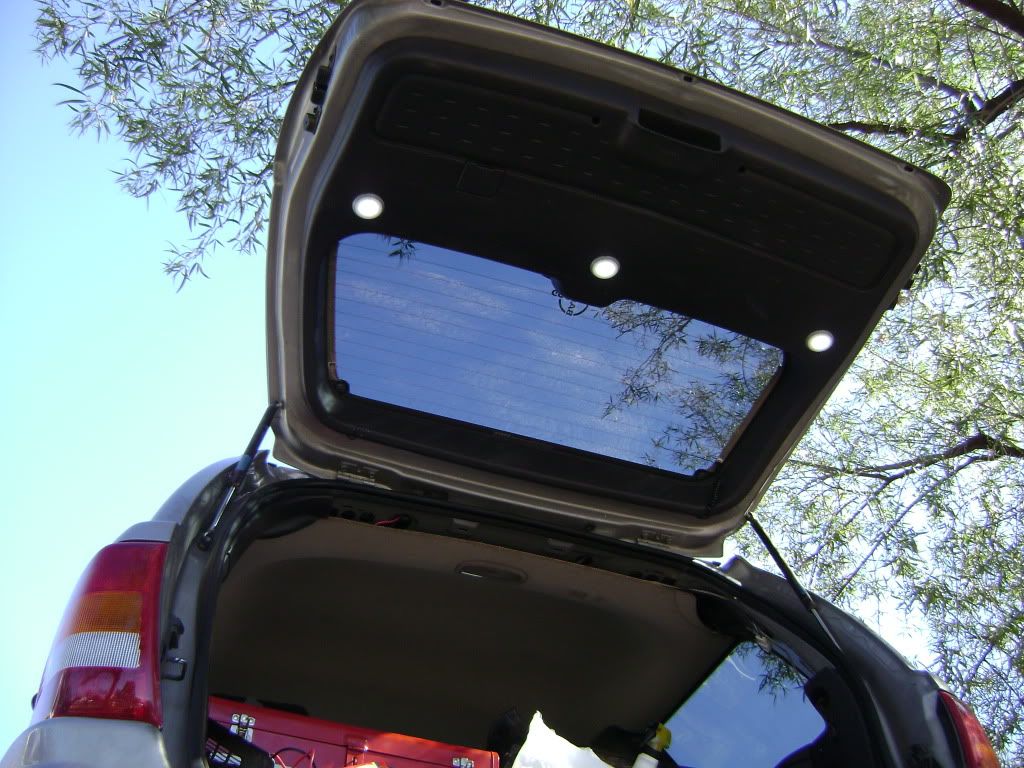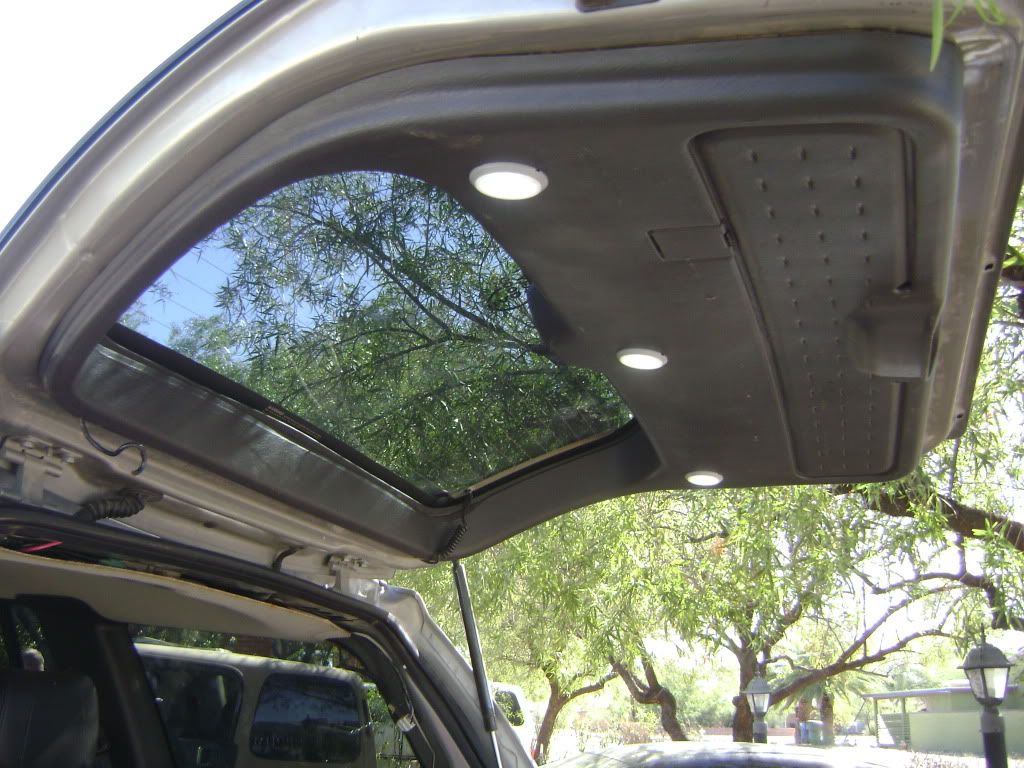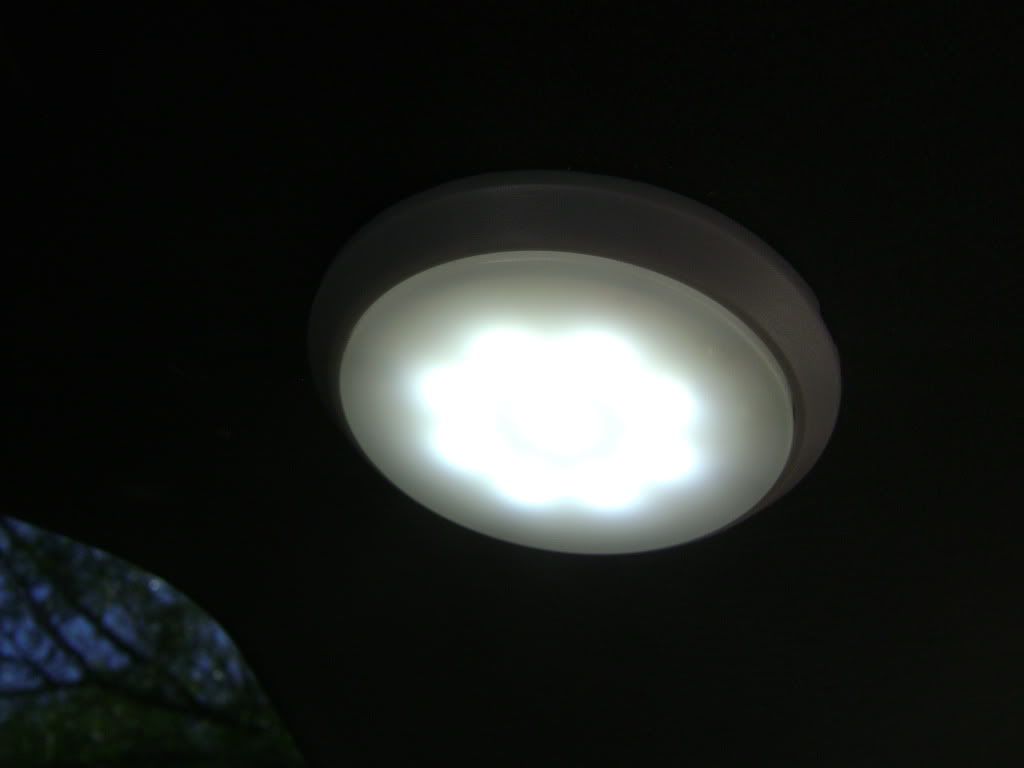 Switch and power wired from 12v Aux outlet.
Wanted to share. enjoy.
Cheers!