Web Wheeler
Join Date: Jan 2010
Location: South Central
Posts: 2,200
Door Harness Replacement
---
So I got aggravated that the windows quit working & took a razor blade to the boot and wire harness. Got the windows up
, but now I got a load of wires that are trashed
.
where dose the harness disconnect in the loom for both driver and passenger door? Gonna hit the JY for a replacement
Registered User
Join Date: Nov 2010
Location: Somewhere
Posts: 132
The connector from the rest of the vehicle to the harness should be just inside the "frame" of the vehicle a little ways. I was able to pull mine out easily. I used a zip-tie so I didn't lose the other end of the vehicle wiring in the frame.
---
"Those who say it cannot be done should not interrupt the one doing it." -Chinese Proverb
----------------------
93' Grand Cherokee 5.2 Ltd. - Mine
93' Grand Wagoneer 5.2- Dad's
93' Grand Cherokee 4.0 Ltd. (Deceased)
Registered User
Join Date: Jul 2012
Location: Prince George
Posts: 4,363
its right beside where the harness goes through the body, on the passenger side its a little more hidden, i had to remove the plastic thing that all the harness clip into the big one lol best way i can describe it. I replaced my drivers side harness it was easy peasy. I stumbled upon my broken wires by accident re-adjusting my boot also don't forget the torx in between the harness where it goes through the door it took me a while to figure that one out.
Web Wheeler
Join Date: Jan 2010
Location: South Central
Posts: 2,200
driver side harness form 94 with security,was easily removed plugs behind the hood release. now my 93 has no security but i don't foresee it being a issue. Passenger side looks more involved (ran out of light)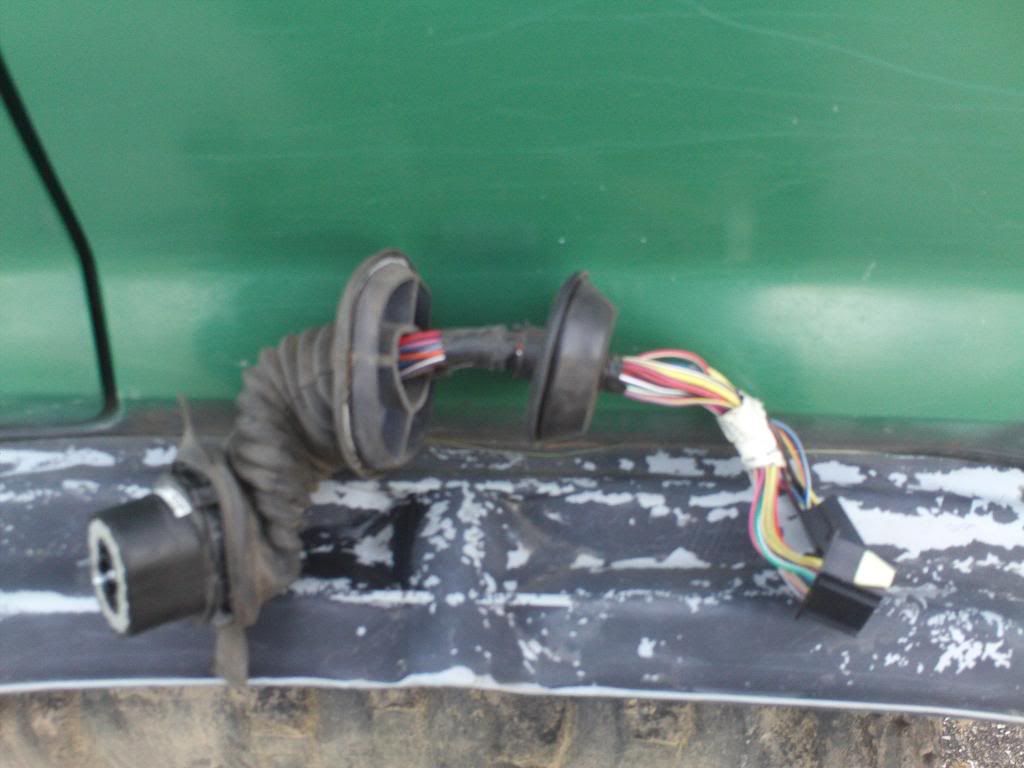 Registered User
Join Date: Jul 2012
Location: Prince George
Posts: 4,363
Yea the passenger side is a bit more involved but not by much. The drivers side is much easier to remove
Currently Active Users Viewing This Thread: 1

(0 members and 1 guests)
Posting Rules

You may post new threads

You may post replies

You may not post attachments

You may not edit your posts

---

HTML code is Off

---