The definitive 2" BB thread
---
Since there have been a bunch of threads started about this same topic, I figured its time to have one place for all the info.
What is it?
The 2" Budget boost (BB) uses polyurethane coil spacers to give you WJ or ZJ a 2" height boost over stock. Spacers are sold my almost every offroad company and sometime come with shocks, bumpstop extensions and extended coil spring retaining posts. The BB is easy enough to install in your home garage and should take no more than 5-6 hours.
The BB will take you Jeep from stock: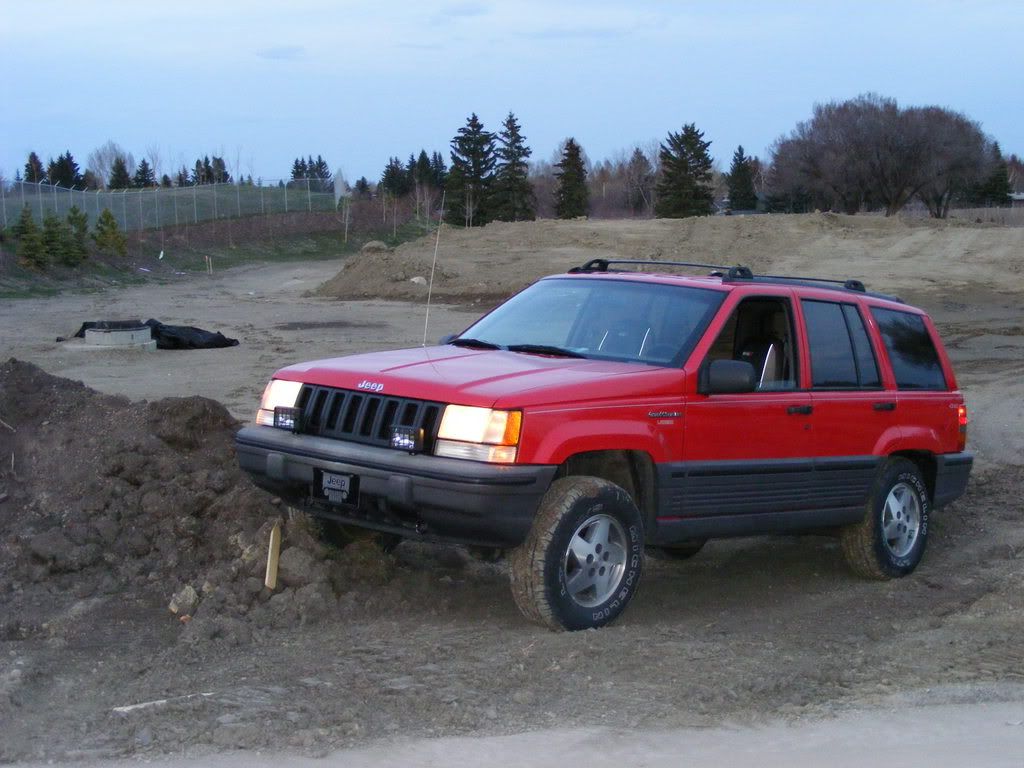 And give it a more aggressive look:
What do i need?
A budget boost is basically what it says a cheap way to lift your Jeep. Usually the whole lit can be done for less than $350-$400, depending on the parts purchased.
Parts Needed:
- 2" Polyurethane spacers (4)
- Extended shocks (4) , stock shocks can be used but will wear out faster. Black Diamond or Skyjacker shocks are generally used due to the fact that they are affordable and well suited to this lift
- Extended coil spring posts for rear coils (2) If you wheel with your sway bar disconnected you might drop a spring, either the kit or just exhaust tubing welded or epoxyed in place
- Bumpstop extensions
- Quick disconnects for the sway bar can also be added but are not crucial to the install
What size tires can I fit?
The generally accepted max tire size that can be installed after a BB is a 31" tire, with some minor trimming. There is some possibility of rubbing on steering components, especially if you install an 31x10.5 tire onto a stock rim. Wheel spacers, new wheels with correct backspacing and adjusting the steering stops will correct this problem. If you don't want to do this you can run a 30x9.5 tire and be fine.
When choosing tires and rims, keep the tire width within 4" of the rim width. eg. max tire width for a 7" wide rim is 11". Do not install a 10.5" wide tire on a 10" wide rim
What should I not do?
- DO NOT STACK SPACERS!! doing so is very dangerous
- Only do a 2", 2.25" or 2.5" spacer lift or you risk dropping a spring, spring post should be lengthened anyways.
**Thanks to spife7980 for this part**
Feel free to post up more stuff if I missed it.
For the WJ guys.
These are pictures of a WJ with a 2" BB from Fat Bobs Garage and 265/65r17 Nitto Tires. Special thanks to hammerz71 for the use of his pictures.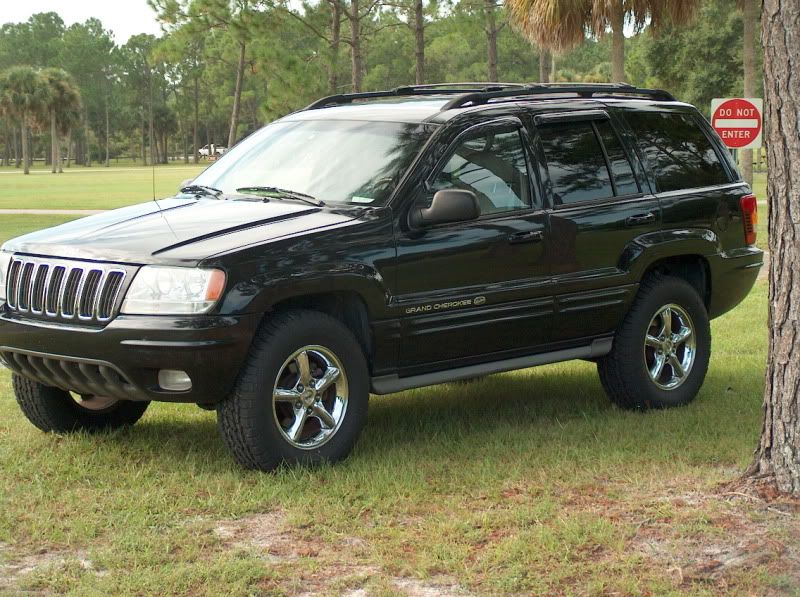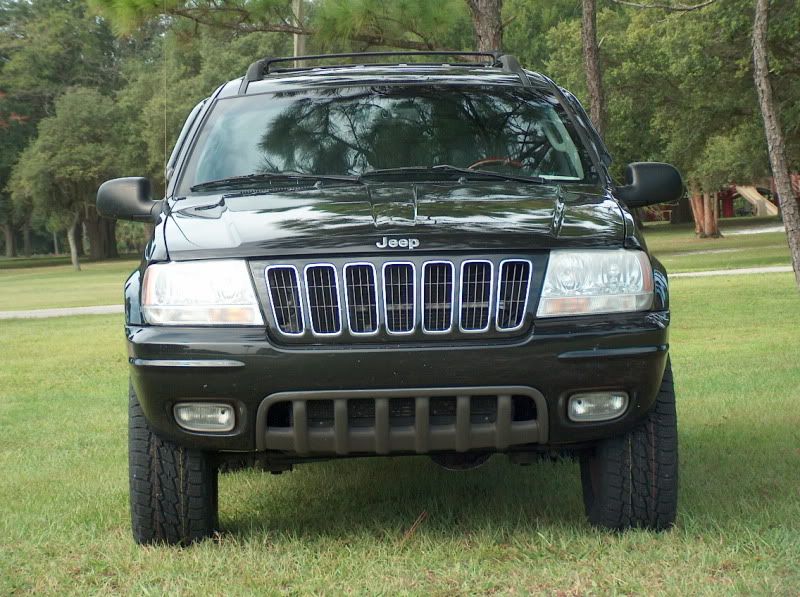 ---
Last edited by WhiteOut; 08-09-2009 at

09:51 PM

.