Thanks Korea. My transmission is from a Dodge ram, and the shift lever is angled downward slightly. I see the ZJ is different as it is bent so that it is raised.
However, if the ZJ cable mounting bracket is the same as the TJ it won't work because it interferes with the transmission case.
Here's the TJ bracket. Looks alot like your 42RE. Note that the center of the hole were the cable mounts is about center with the flange where it bolts to the transmission: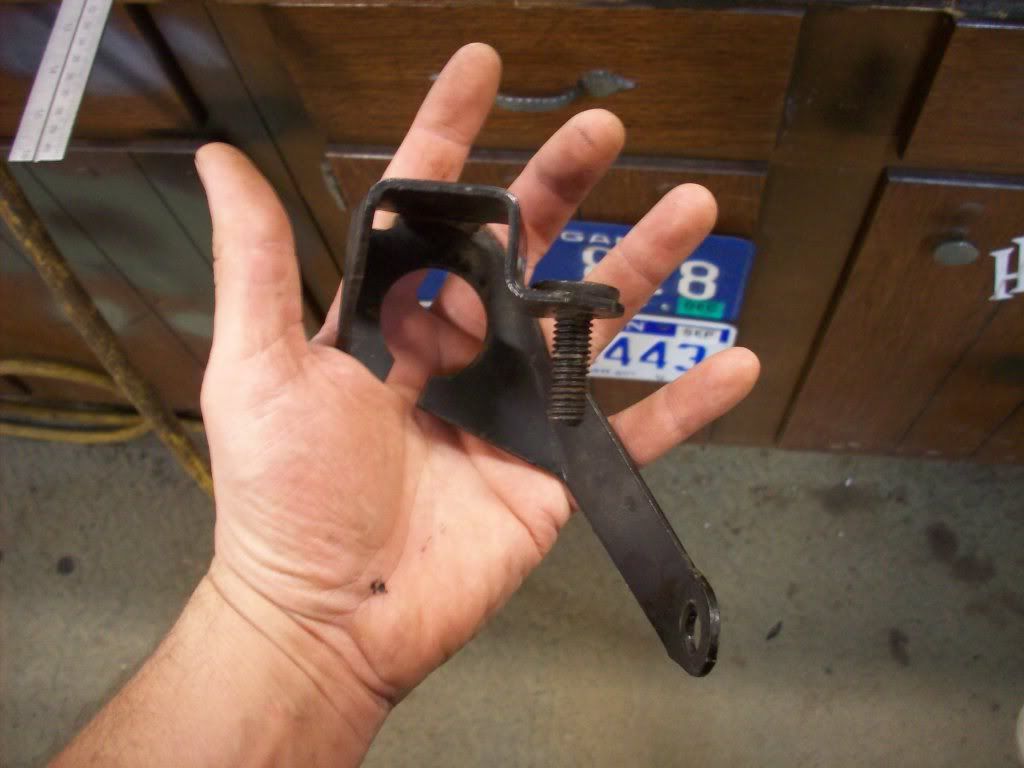 Here's an overhead shot. The bolt on the right side of the bracket should go in the mounting hole on the transmission. Doing so would make it impossible for the cable to attach. The red arrow is where the shift cable should travel through the mount.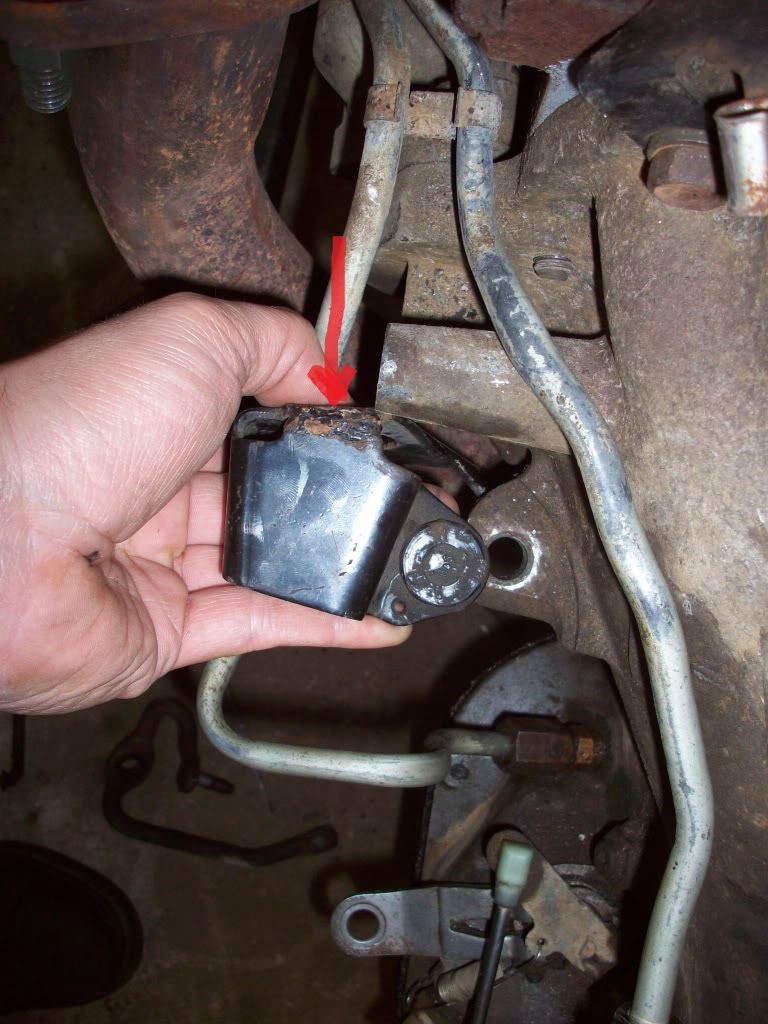 And a side shot. You can see if the mount was moved inwards, away from the camera in this shot, toward the transmission, the shift cable would not clear the raised bosses. Again, red arrow is the way the cable should run.
So all that being said, it looks like your 42RE still raises the point where the cable locks into the bracket. Does your 42RE have those two bosses as well?
Thanks. You guys are awesome.