(Moved the Thread from Build to here)
Hey Everyone so I've been a forum viewer for over a year looking at many builds but never really had any activity just looking, finally decided to get a ZJ and do my own build,
Car has a lot of Rust in the front rocker panels so im building it up till it gives up then swaping everything into a rust free Body
I will post average JY Price of any parts I use
CAR:
Payed: $2000
1998
Grand Cherokee Laredo
6 Cylinder
180xxx Miles
Black (Not very Clean Cladding is dull)
225/75/15R (NO Thread at all :S)
HID Lights
Work done After Buying Car: $190
$25-30 TOTAL: (4) Cheap Shocks from JY (Original Shock where totally dead)
$150 TOTAL: (4) 235/75/R15 Wrangler Radial Tires
$15-20 TOTAL: (4-5) Paint Rattle Cans for the Plastics( Semi Gloss Black)
$10 TOTAL: (4) Fog Lights Blazer OE Rectangular Fog Lights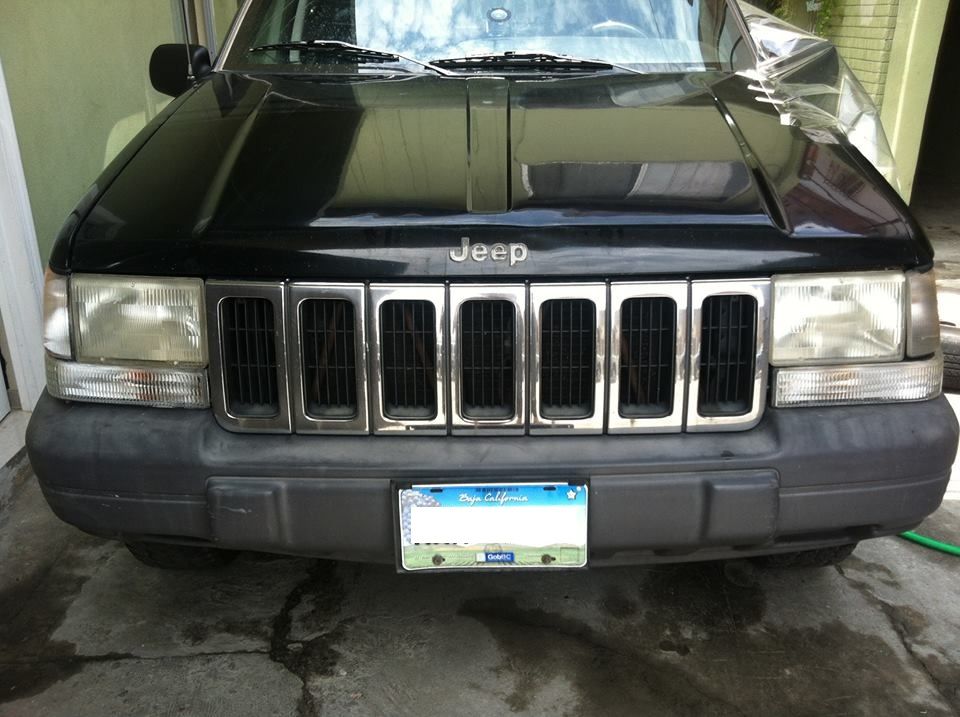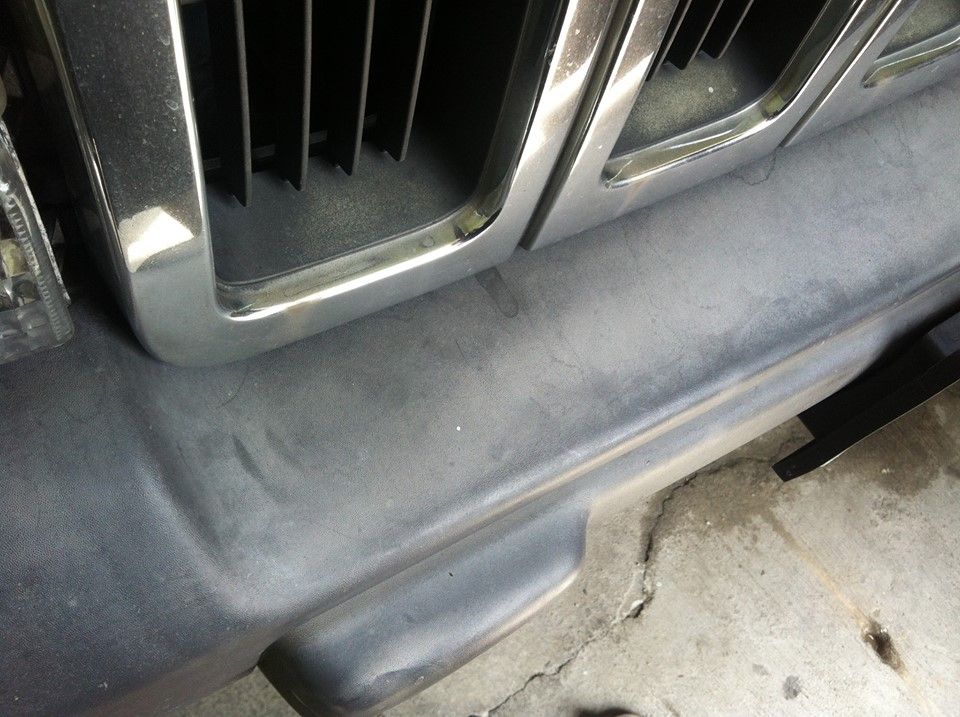 -UPDATE-
Ran over a glass bottle on the way home and one of the nasty tires blew up so yea they where verrryy bad
Not a good way to start with a new car :P but cant complain for the price
went looking for some cheap tires and got a great deal
Bought some
Wrangler Radial 235/75/R15 Tires
2 where practically New
2 where okay conditions
for $150 buxs all 4 with Installation Cant Complain.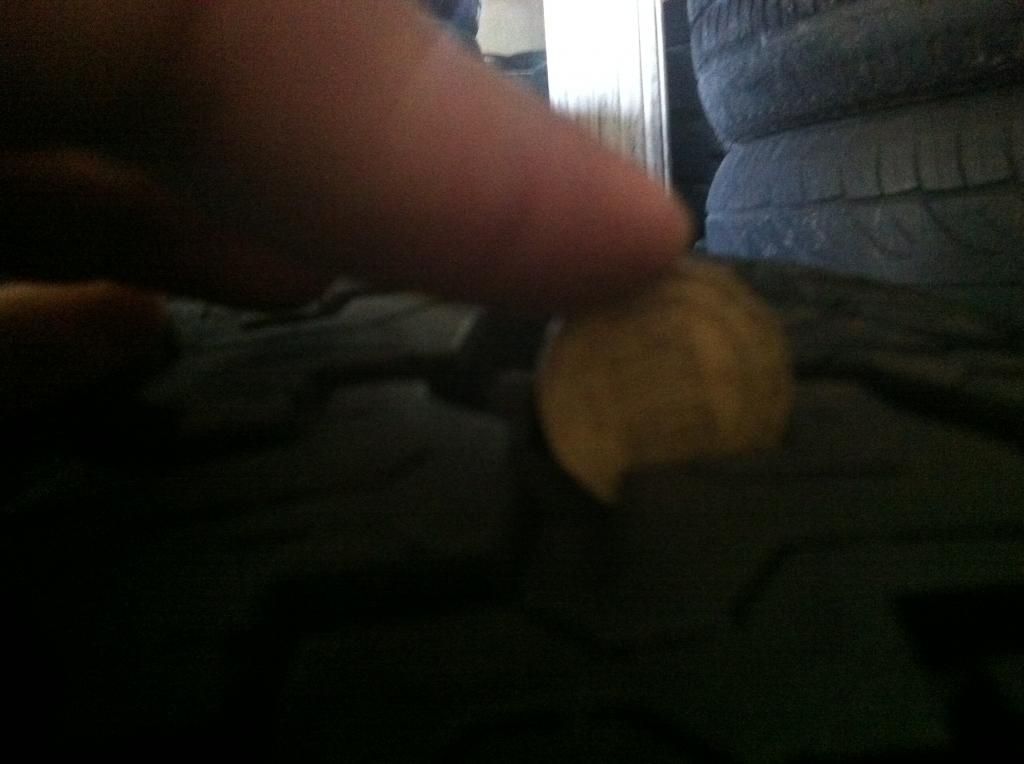 -UPDATE-
Low cost Mod to make car look nice and clean
Rattle can the cladding
$15-20 dllrs
4-5 cans
Black Semi gloss
The Laredo Plastic is not very good with paint so i used many trim restore products and oils but nothing worked my bumpers where too old
Decided to Paint them (not very good idea after so much product had been applied but i washed it for 3 days to try and get rid of most of the Oils)
Painted front and Rear Bumper
all the door Cladding
The Grill that had a chrome color I never liked
and the front Jeep emblem (Painted all of them couple days later Grand Cherokee, 4x4, Jeep)
Paint came out very nice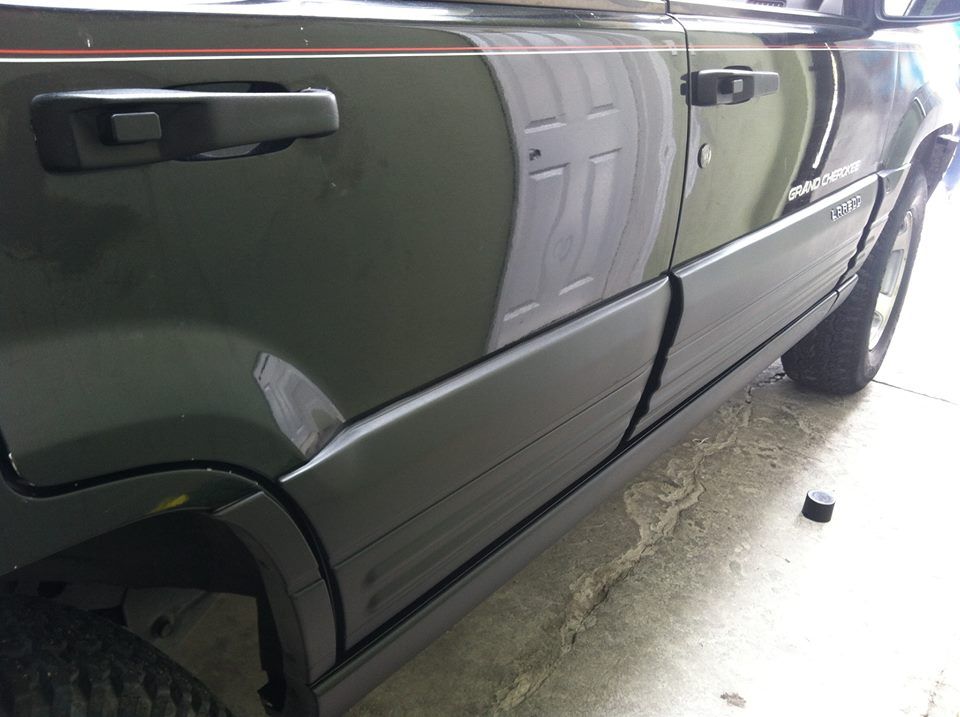 -UPDATE-
Here is where my addiction to adding Fog lights started :P
Went to the YJ and got 2 pairs of Blazer OE rectangular Fog Lights for $10 Buxs
(New one's sell for $12 each at Walmart)
(4) Fog Lights $10 dllrs
Drilled directly into the bumper the plastic
it's very soft no need for a strong drill
you could probably make the holes by hand with a screwdriver or knife
Dint put any extra brackets or mounts so they where not very strong and they move with the wind
but they stay strong enough to not fall off.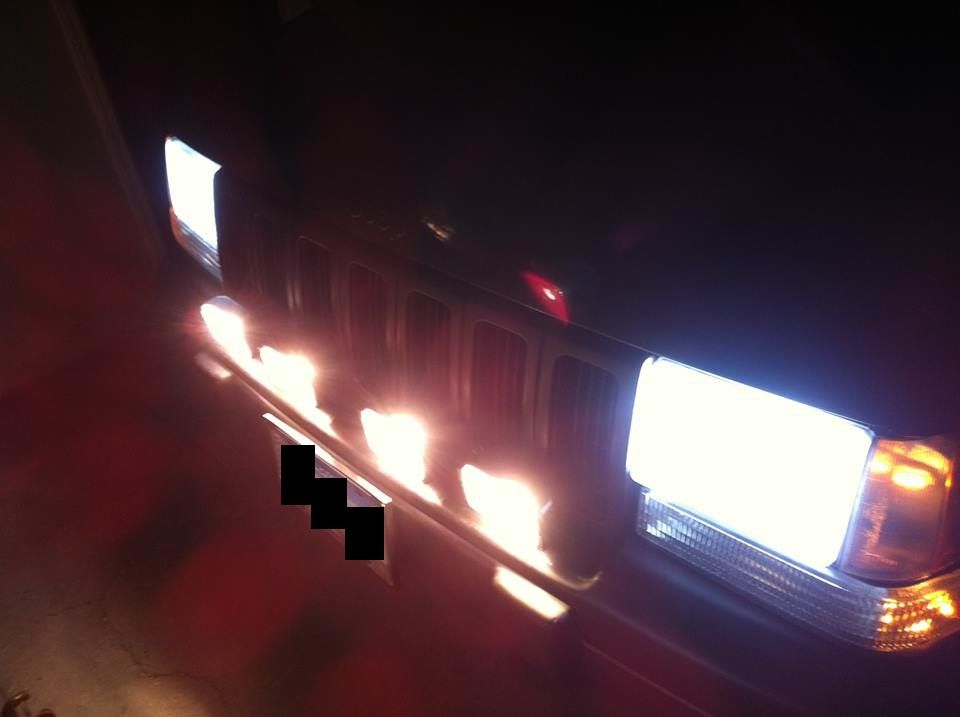 -UPDATE-
Went to the YJ and found a Bull bar that had a minor hit in the bottom so I was able to talk the price down to $50 Bux also found some stock Fog lights for the front bumper payed $10 buxs for both with Bracket
Drilled some new holes into the Bull Bar and installed the Fog Lights on there, Much More stable and no shaking any more
Rewired the new headlights and the old one's again to pass it through the grill.