ok, so the other day, i was gittin ready to go to class.. Put my window down, it was goin down crooked, so i tried to put it back in place and it fell into the door... when i got home, i tore it all apart and found out all the little plastic rollers broke. After calling many many places iv found you cant buy just the rollers, gotta buy the whole regulator for godly amount of money.
Now all 4 of my windows are like this, just the others stay up.. So i got to thinking and came up with this solution, and it worked... very very well. ill be doing my other 3 very soon.
So i went to home depot and bought these, they are 3/4" shower door rollers. flat kinda, although i think round may have worked better, i had to round the edges a bit.
so heres what the package looks like, it comes with two, each front door needs 3 rollers.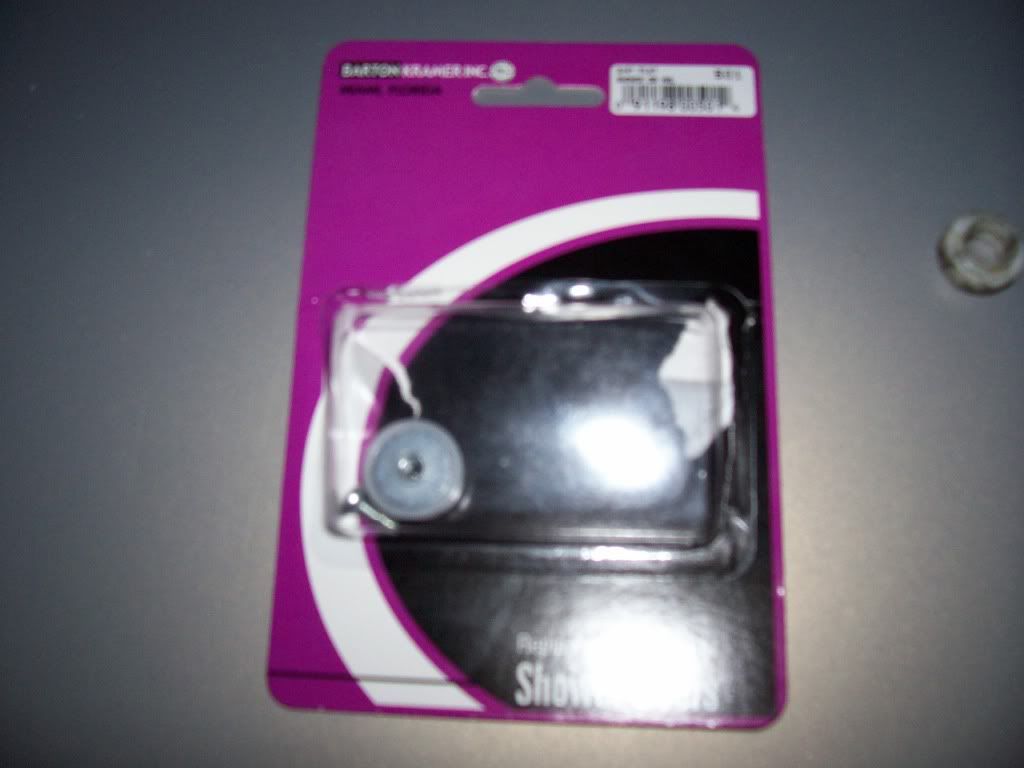 you then grind them down a bit... just test fit them inside the tracks till they are a good fit, not too tight but not too loose... you should be able to push them with your finger semi easily.
heres how i made mine fit.
held the metal part with pliers, the plastic spins free around it. and then i just held it evenly against the sanding drum. every few seconds i would test fit it into the track, it took a bit of grinding. you will have to bend up the pieces of metal of the ends of the tracks that keep the rollers from falling out.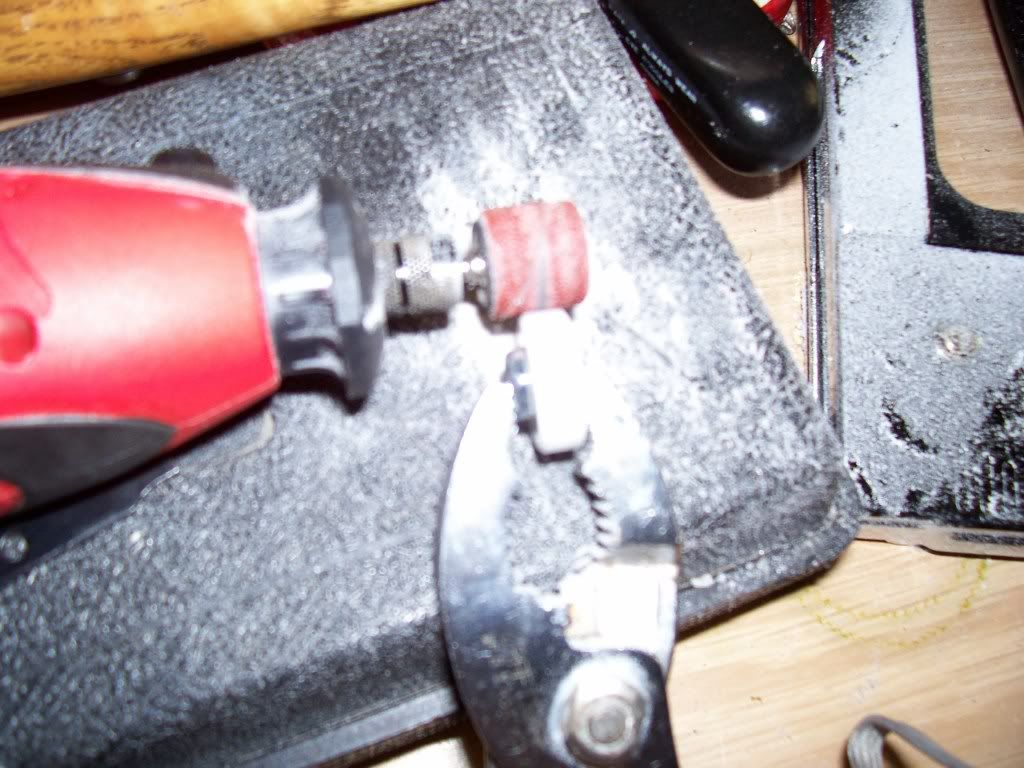 ok, i didnt get pictures of this part but...
The regulator arms have nubs... youll need to hack them off... my suggestion, do one at a time, drill out the rest of the post that was in there.. you can also just hit it out with an owl and hammer. install the roller, using some red locktite,(dont want to have to tear the door again too fix a loose screw) making sure the roller is on the side the nub was on, with the nut part against the arm. like so.
here's what it looks like when they are on.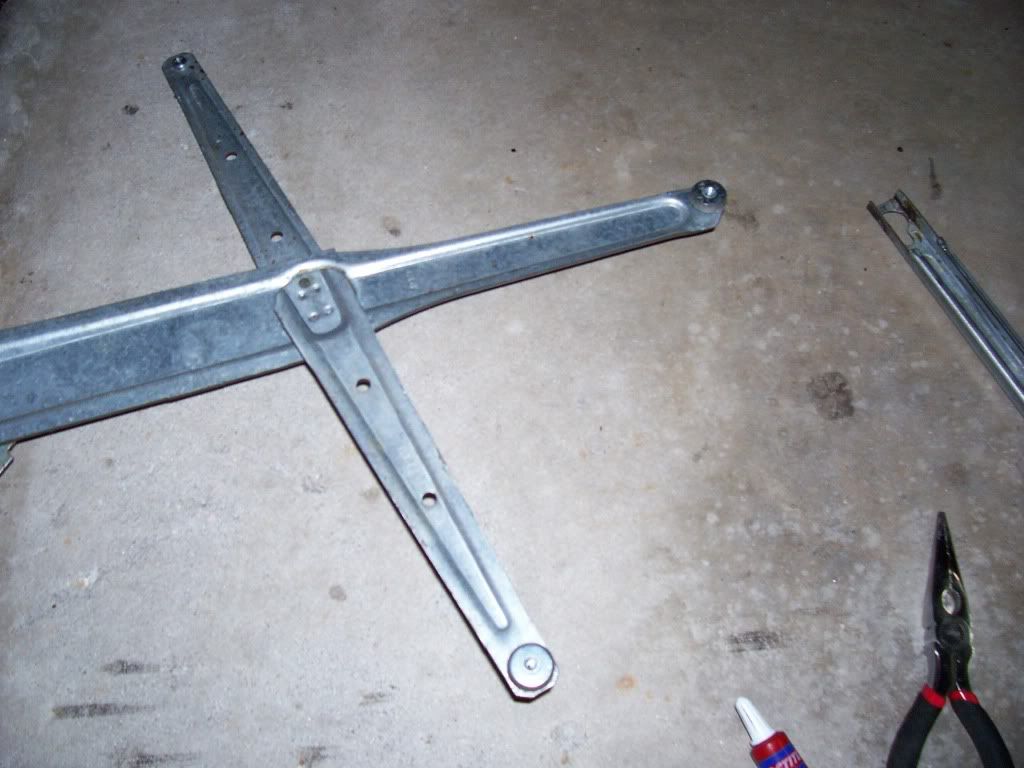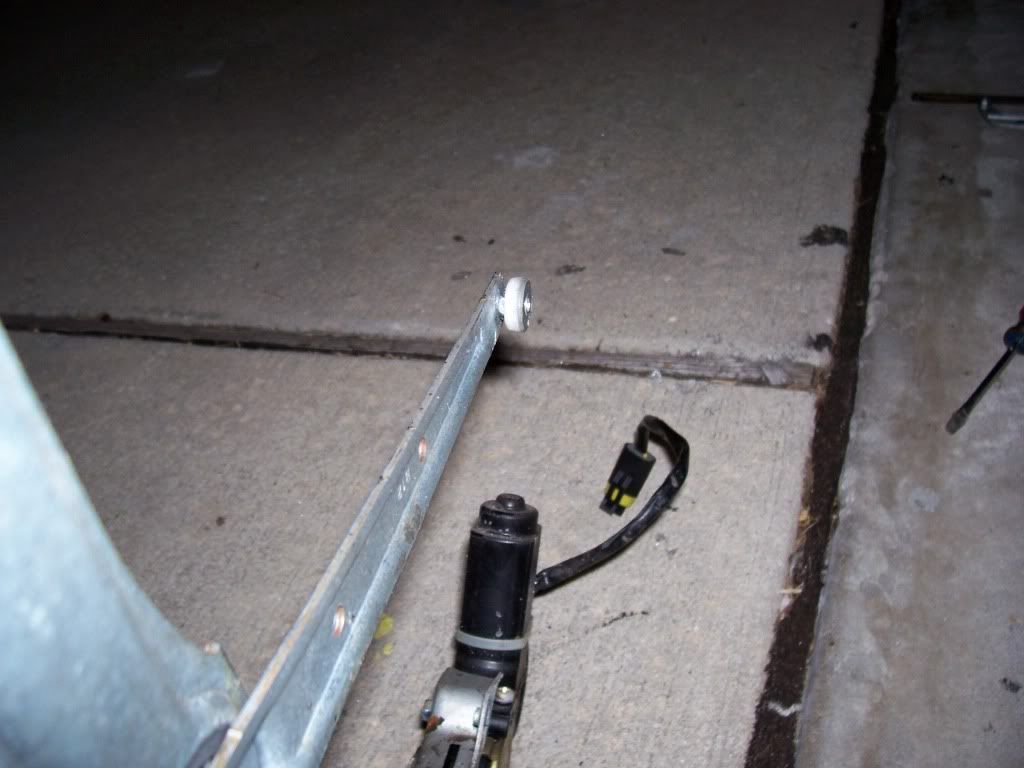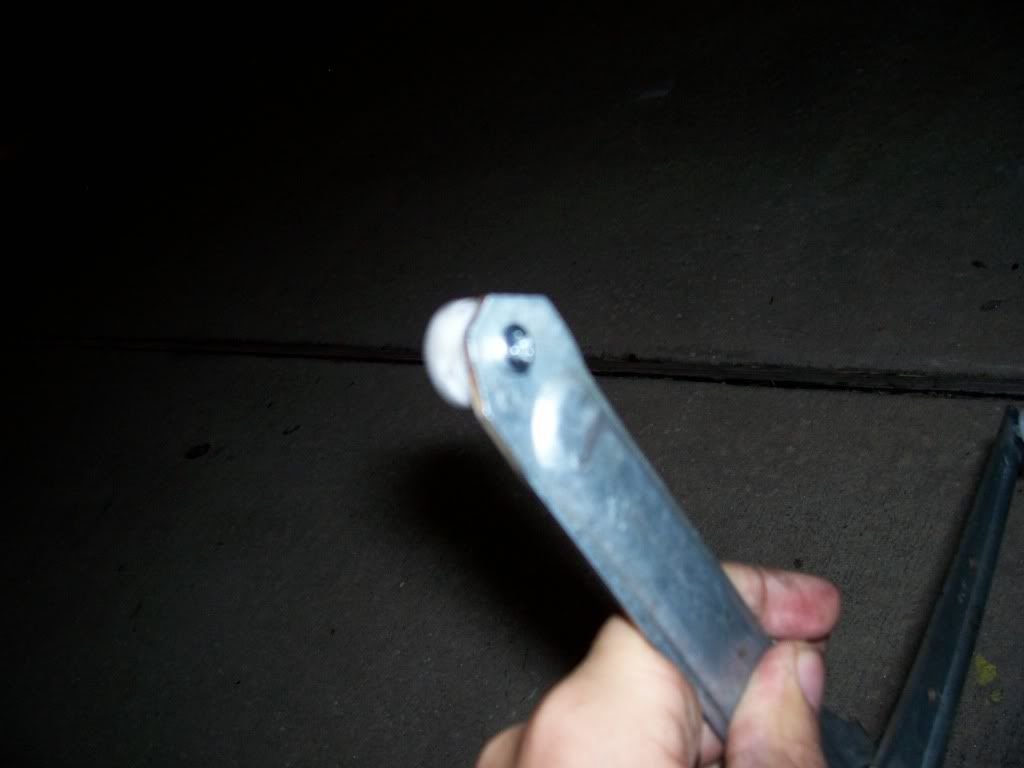 now after you got all three on facing the proper way, you can ut all the tracks back on it, making sure everything is in the right place, and put it all back not your door.. i didnt get pictures of this either, i was in a rush.
and heres a short video of it working..
easiest way to get the window put back inside the track that attaches to the bottom... is roll the window up and down a few times till it gets seated.
any questions, feel free to ask, i will gladly answer.
-Rob