Bling Bling Grill Conversion
---
To make the Limited with its body-coloured painted grill look more unique, I figured it'd be pretty sharp sporting a chrome grill off a Laredo. (I'm still not sure why Laredos got the chrome while the Limiteds got the uglier paint).
Ended up trading front bumpers and grills off my black parts-Limited with a buddy who's wife has a black Laredo.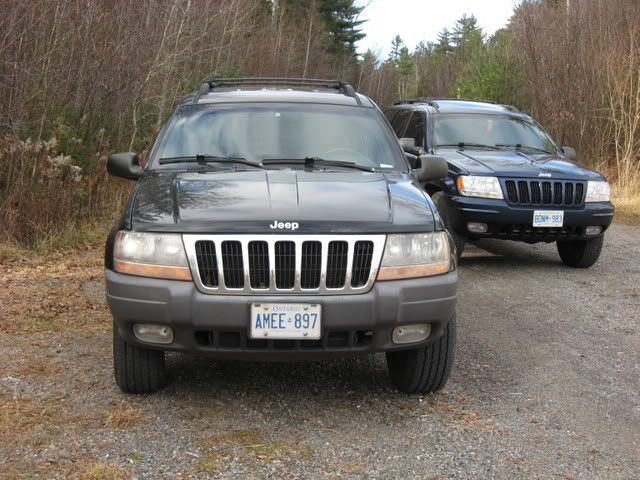 Laredo (front), Limited (rear). Last October. ...I've been slacking..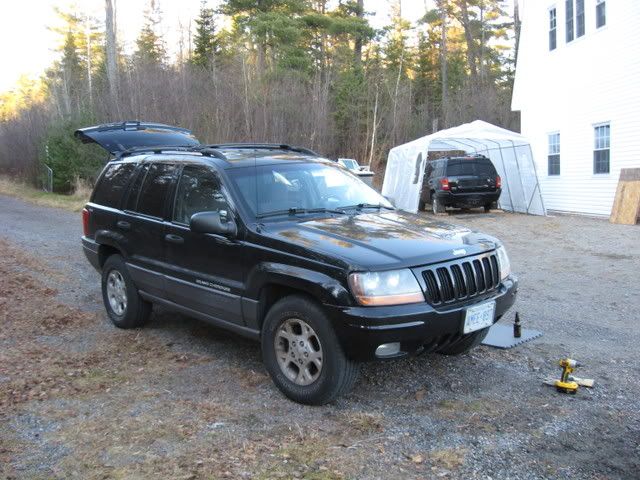 Buddy and I didn't feel like cutting the Limited grill off the bumper so we just swapped everything. A couple days later he tells me the wife hates the new look, saying that the black bumper makes the Jeep look like it's been in an accident. We thought it looked cool, but she's the one driving it so we're going to have to cut the bumper afterall. The grill , she said, is fine which is all that mattered to me.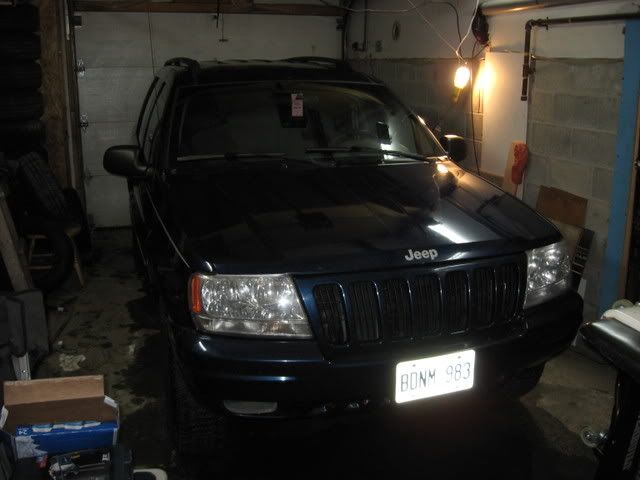 Before starting.
Bumper skin and grill removed. Snowbrush hood prop doing a great job.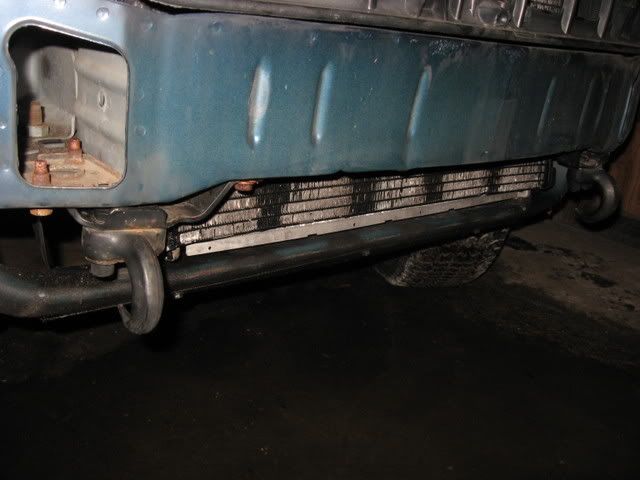 Tow hooks from parts Jeep installed. ...don't think they'll be used much.
Neglected workbench.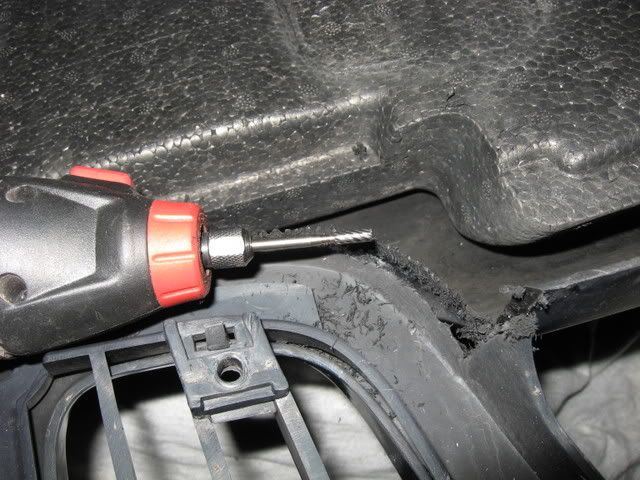 Jobmate "Dremel" to cut the grill from the bumper.
All done!
Overall, it was a really fun project and I'm very happy with the results.
CZJ.
---
So I installed the flux capacitor but the Jeep just won't do 88 mph.

-'99 WJ Limited, 4.7, Patriot Blue, 2" BB, 31" Mall-Terrains, Pavement Princess
-'97 TJ, Stone White, 4" Superlift, 33" SSRs, lunchboxed rear, 12K Titan winch, and 2.5 litres of exhillirating performance.