This tranny cooler came out of a nice junkyard ZJ.
I like the stock steel lines, normally they fit good and are trouble free, also I don't think having shinny lines showing behind a black niner grille would look good.
Here's how the tranny lines run on a stock cooler. In the photo they are the 2 lines clamped together.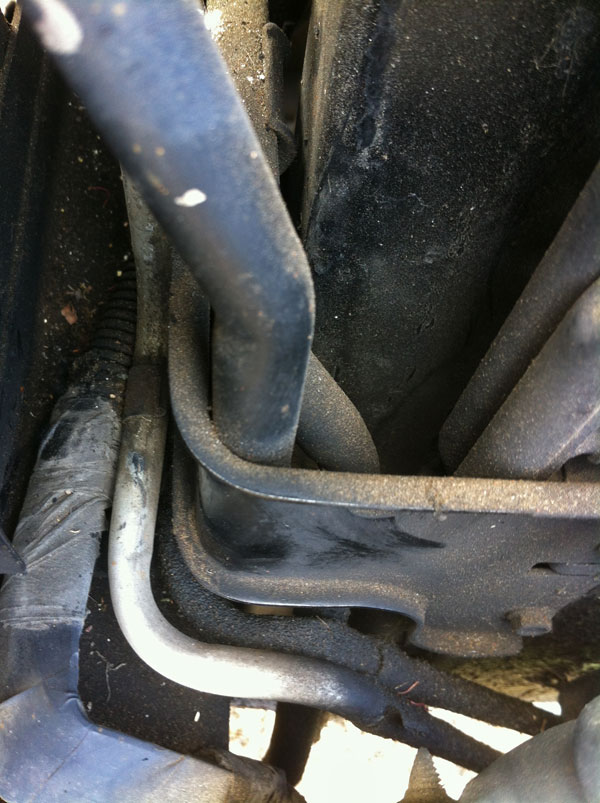 This is how mine are, on top of the wire bundle there's what looks like a vacuum line and a smaller wire bundle.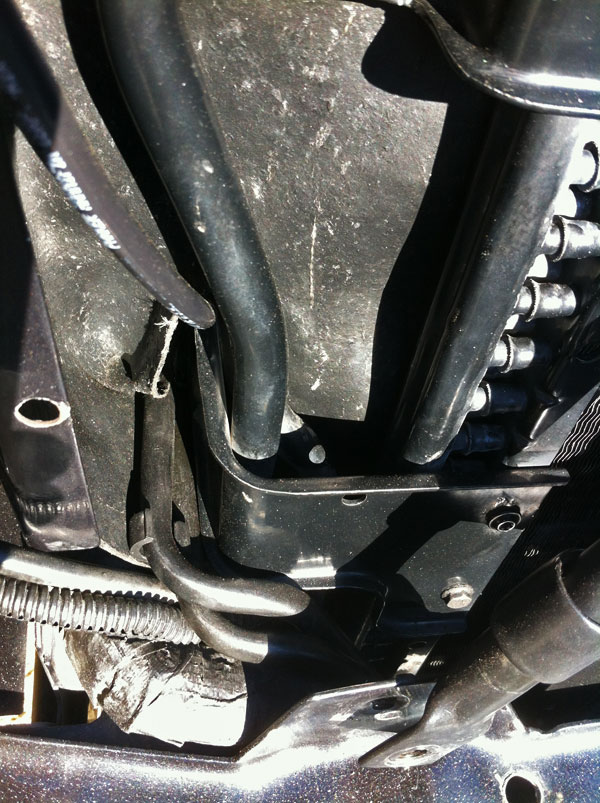 Interesting thing here is, the vacuum line and small wire bundle run out going over to the tranny lines and come back up through the hole you see here.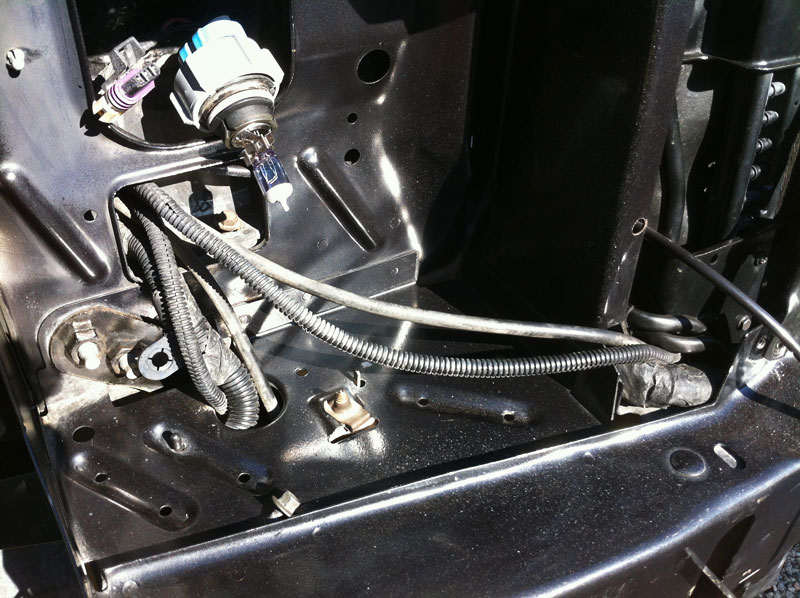 Here's another view, you can see where the 2 lines come out, go over to the tranny lines, under the bumper, back up and out the hole they came through. They are not hooked up to anything under the bumper and disappear under the battery holder.