I'm finally installing my new Ron Davis radiator.
On a trip I went on last week, going up the long steep grade between Bishop & Mammoth my radiator temp got up to 237 for a few minutes and was close to that for about 15 minutes.
Here's a photo showing the Valeo 732783 and the Ron Davis radiator. The Ron Davis radiator weight is 20 pounds, almost twice that of the Valeo.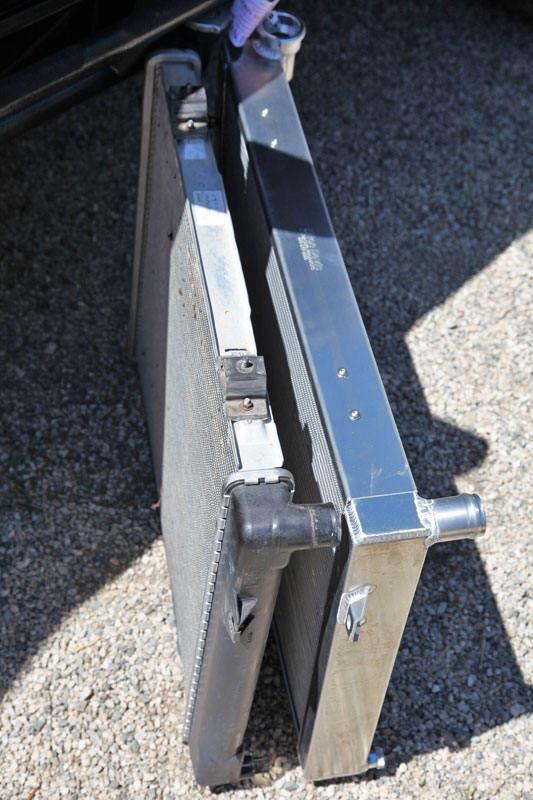 The Ron Davis radiator has two 1" cores and with the slimmer tanks they are 1.5" longer than the Valco. The Valco has one 1.25" core, same as the Griffon radiator.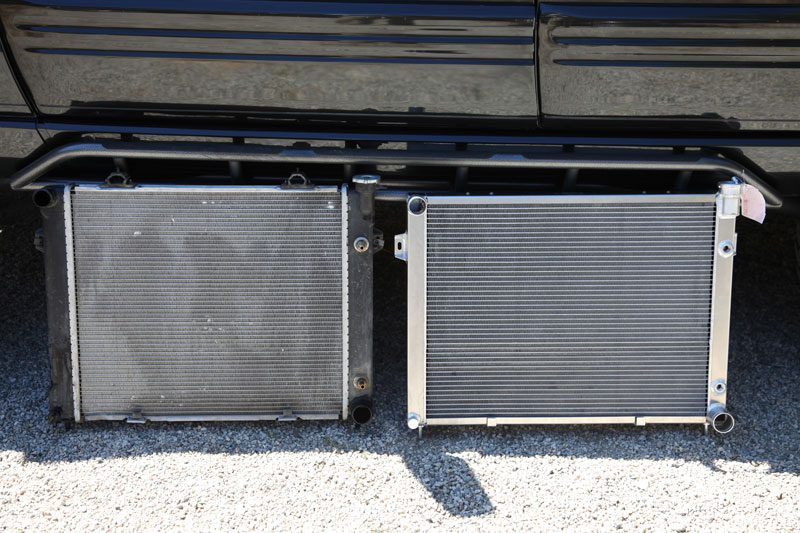 The power steering is very close to the radiator tank, I'm going to grind off a little from the top edge which should not hurt it any.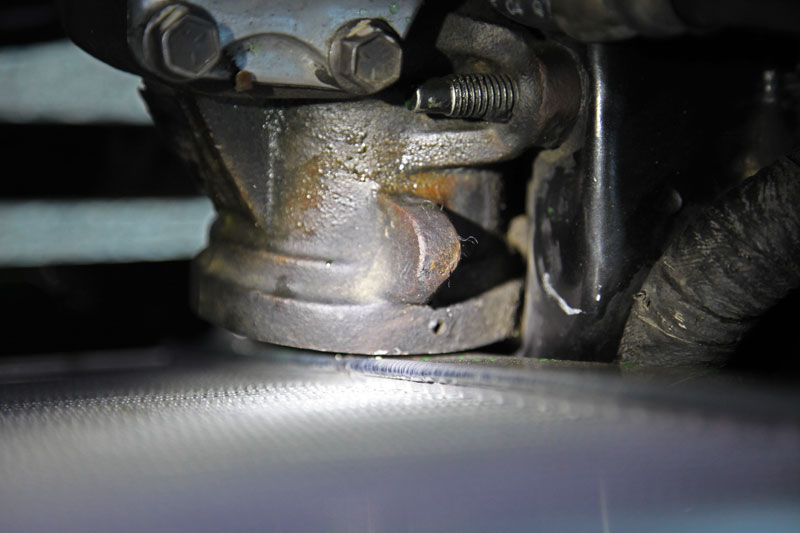 I'm also installing a transmission cooler as the 5.9L didn't come with one.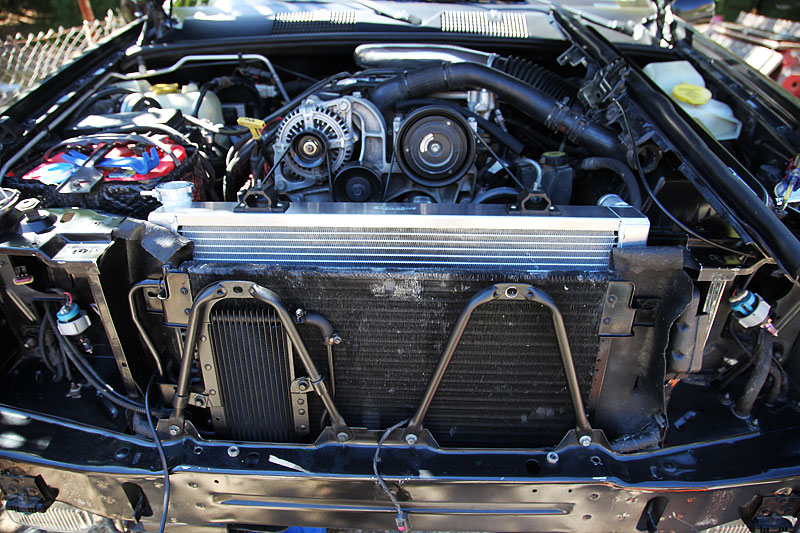 The lower radiator hose looked original, so I picked up a new one with the temperature switch. This is the only way the dealer sells them, and they are a little pricey at $180.
Heading off to the junkyard this morning to pick up a tranny line and too see how the tranny lines run from the cooler, I'm having some trouble getting them to fit loose.