Got my 5.9 not too long ago, and have a lot of mechanical and cosmetic work to do. I started my first project to make the front end look a little better. The previous owner had a brush guard installed, and hit a deer going 50mph. The brush guard was pushed in, damaging the front bumper cover, bending the metal bumper in on the driver side, demolishing the black plastic framing behind the headlights and grille, cracking the grille (of course it had to be a 5.9 and they cost a lot to replace), smashing the fog lights, and the driver side fender. Here's a crappy phone pic of the damage:
So to get things started, I took a trip to the junkyard and picked up a new headlight/grille frame for a fraction of the price of ordering one online. Unfortunetly they did not have any good fenders or bumpers. Got back and began taking it apart: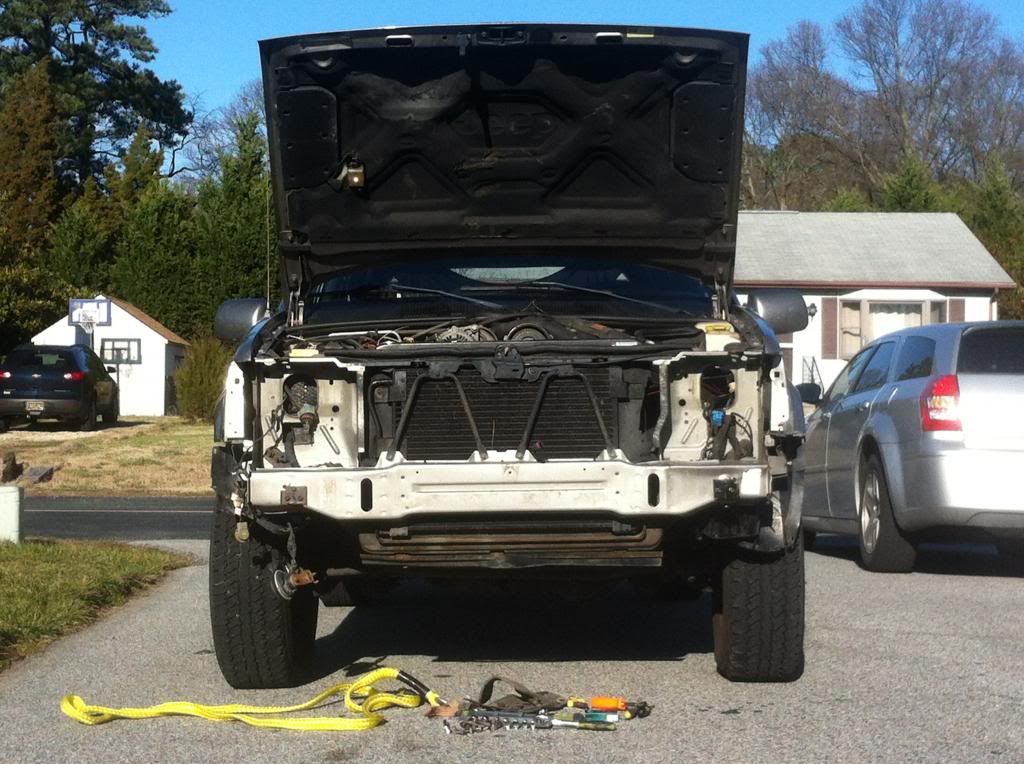 The driver side of the front metal bumper was crushed in so bad that to be able to install the new frame and bumper cover, I had to pull it back into its original shape. Three ropes, two trees, another jeep, and a hammer later, it was as close as it was going to be.
So I then ordered a new front bumper,and I bought some Hella 500's from the previous owner that he had installed on the brush guard. I liked the idea of them being mounted on top of the bumper in front of the grille, so I made some custom brackets out of aluminum that attach to the metal bumper: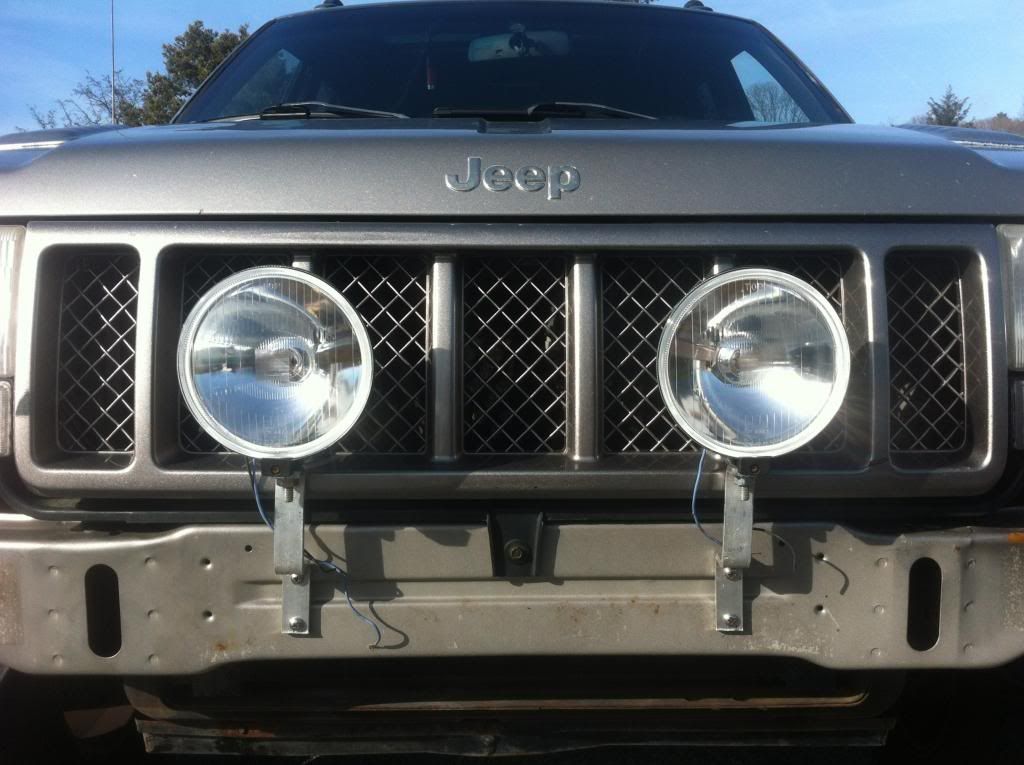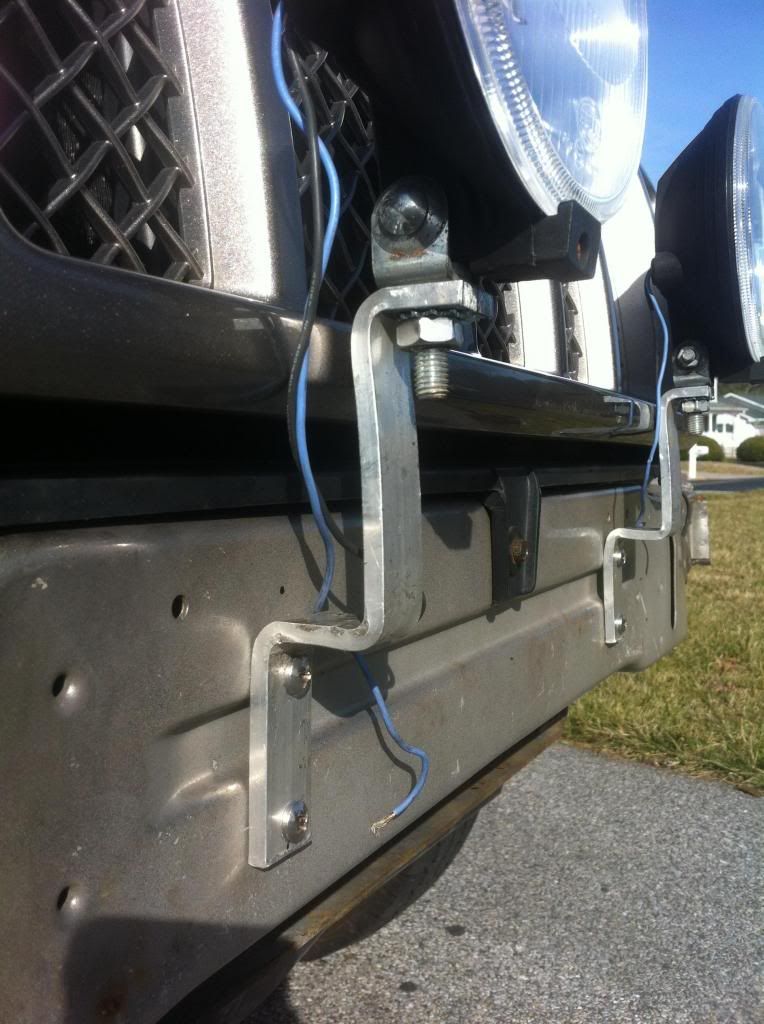 Then I had to cut some notches out of the new bumper for the brackets to come through:
Put the new bumper on and good to go for now. Still have to wire them in, can't wait to test them out. Here's how it looks:
I plan on getting a new fender soon, fixing the grille, and possibly paint it matte black. Here's my old XJ I rattle canned black, and absolutely loved the results of:
I know to most people, rattle canning a 5.9 would be molestation, but the way I look at it, i have to replace body panels which would need professional painting, and simply can't bring myself to spend that kind of money on a 1998 vehicle with 160 thousand miles. And I plan on keeping this beast until the day it dies, so I might as well do whatever I want with it.
Just wanted to share my project, and I will update this thread as I do more work. Thanks for takin a look.