Quote:
Originally Posted by
AVR2
Of course ZJ engines have serial numbers. According to the FSM, the 5.2L serial number is "stamped into a machined pad located on the left front corner of the cylinder block".
This is how you decode the number:
The FSM for my 1994 ZJ has that identical published information.
When I pulled my engine the stamped number was not visible. All I could see was two deteriorated labels, one on an upward-facing cast flat pad on the driver's side of the distributor, the other on the driver's side of the oil pan, near the top.
There was also a cast number on the block. The number is: 53006714 318 28. It is cast on the driver's side, above the freeze plugs, about 1½" from the cylinder head.
When I used a utility knife blade to scrape the engine block clean, forward of cylinder 1, up near the rocker cover, on the flat surface, the stamped serial number was revealed. Mine does not conform to that published sequence. My vehicle was built new to my order, I picked it up at the dealership and owned it through the entire 21 years, so I know this is the engine installed by the factory.
My stamped engine serial number is: 4M318 04190282. The last eight do not match the last eight of my VIN.
Stamped Engine Serial Number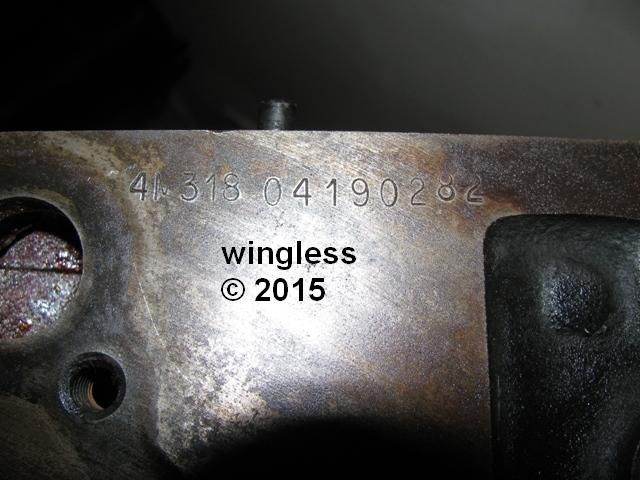 Label Near Distributor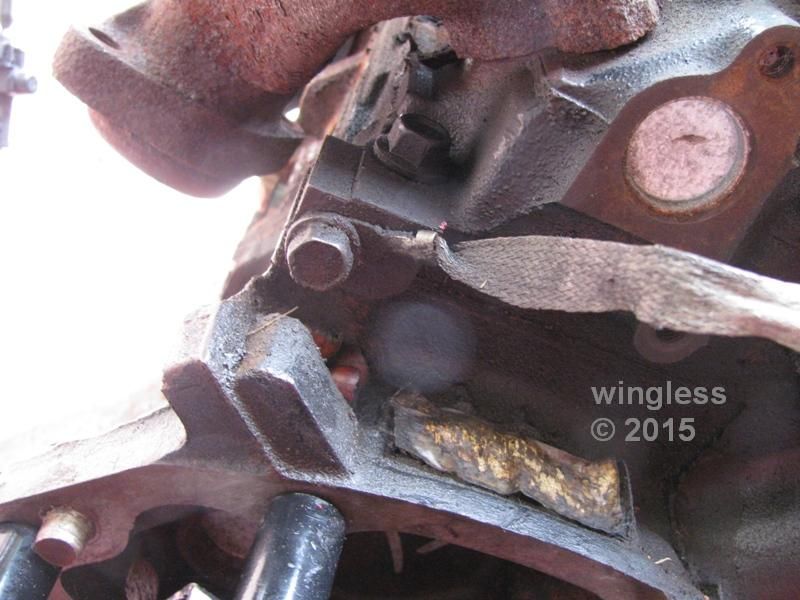 Oil Pan Label
Cast Block Number