So i got it open. Turns out that the rod had slipped off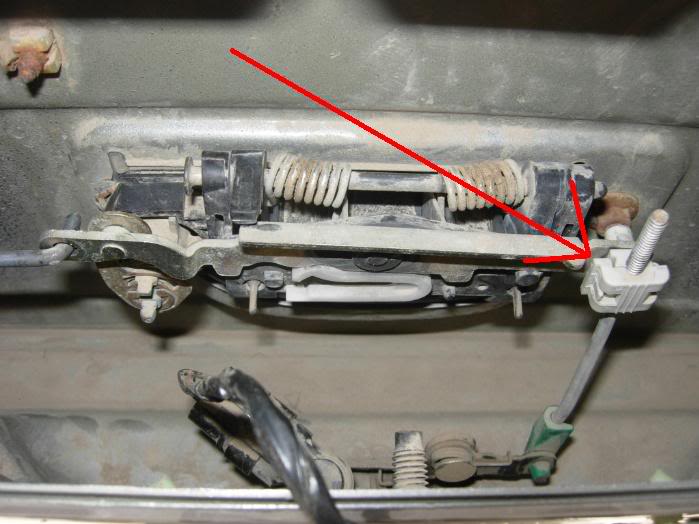 and i am missing that white piece.
went down to the dealer to see if i could get it, but i guess I'd have to buy the whole latch assembly
Any ideas on how to fix it?