So this thread is basically going to be a 'build' of my engine swap, I'm new to engine work (never attempted anything like this) so any critique and advise is more than welcome. The main reason I've taken this project on is because I wanted to learn about engines, without having to tear down the engine that is currently in my Jeep. I figured why not buy a 5.9, learn about it, fix it up and swap it in?
So going on that I went out and bought a 5.9 Magnum engine from a 99 Dodge Ram.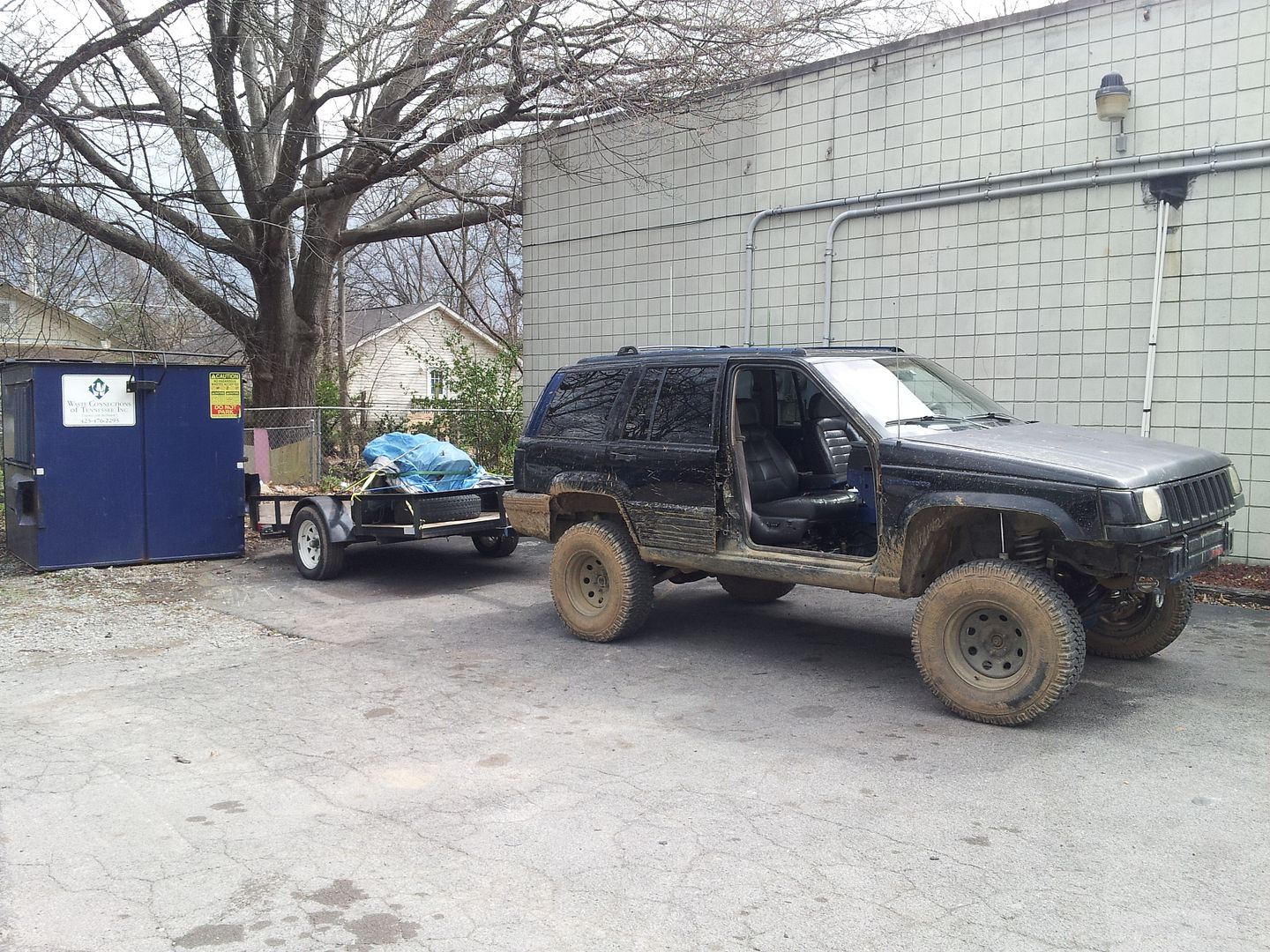 Home and on the stand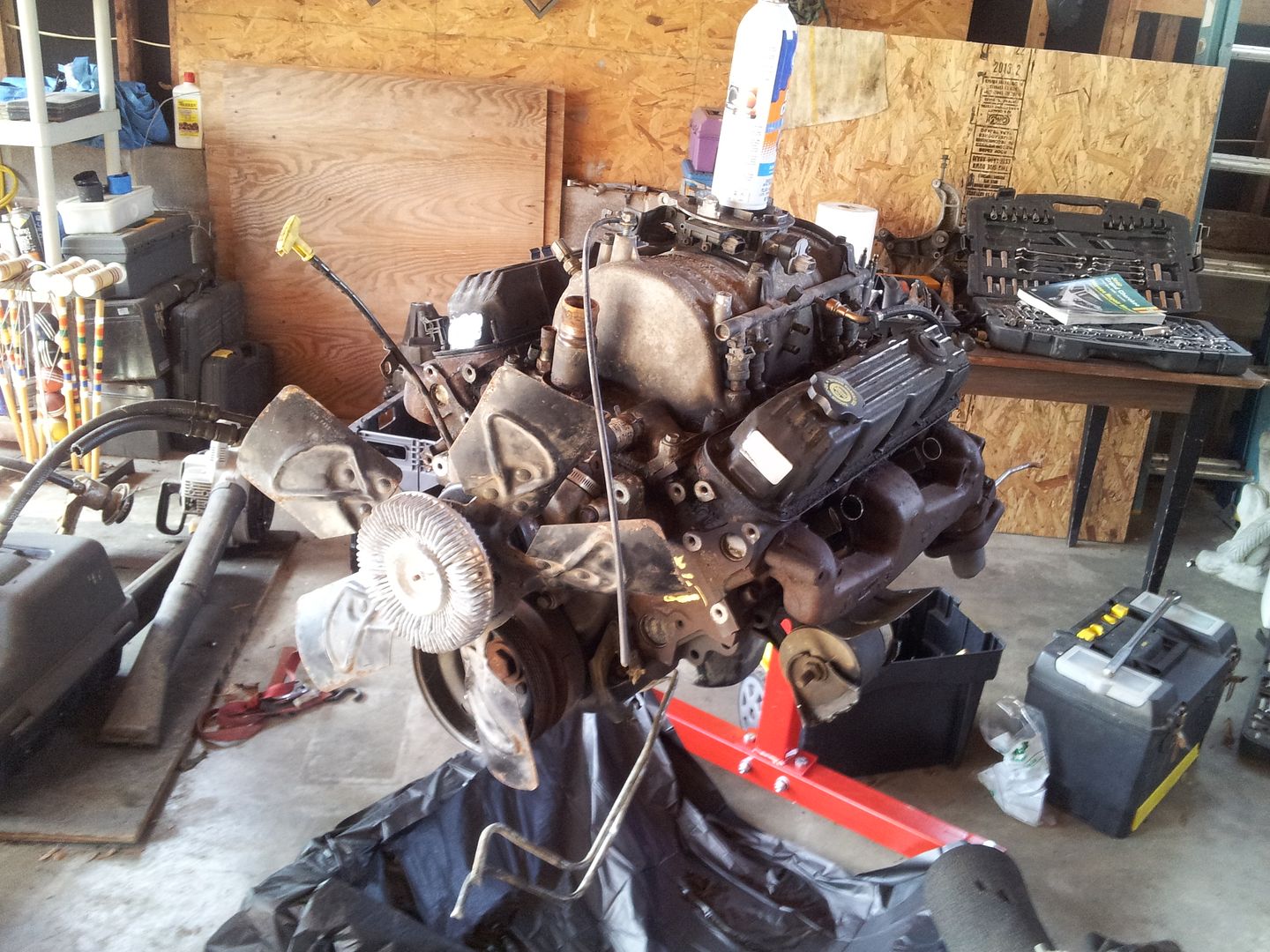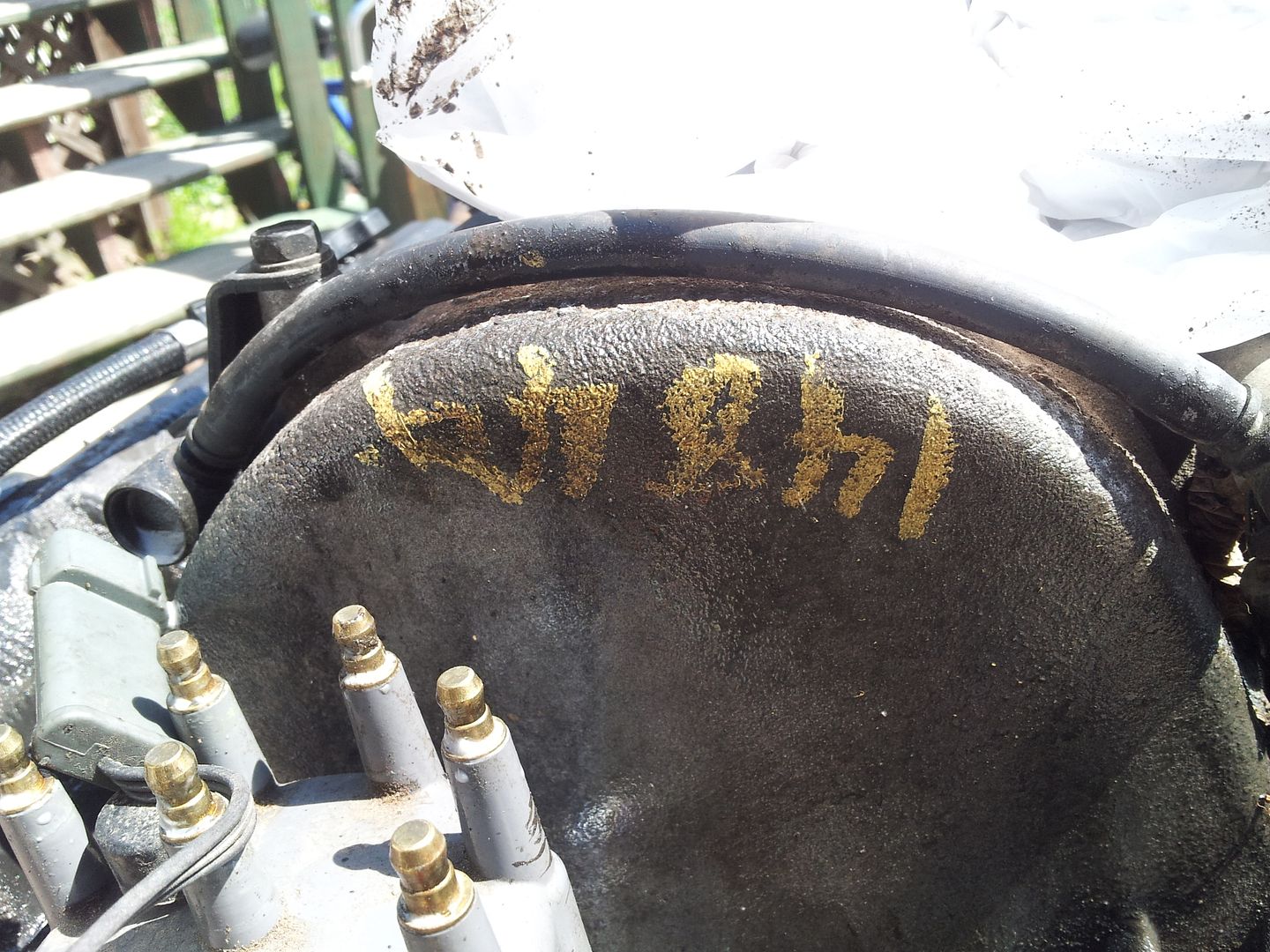 As you can tell it needs some work. So begins the tear down.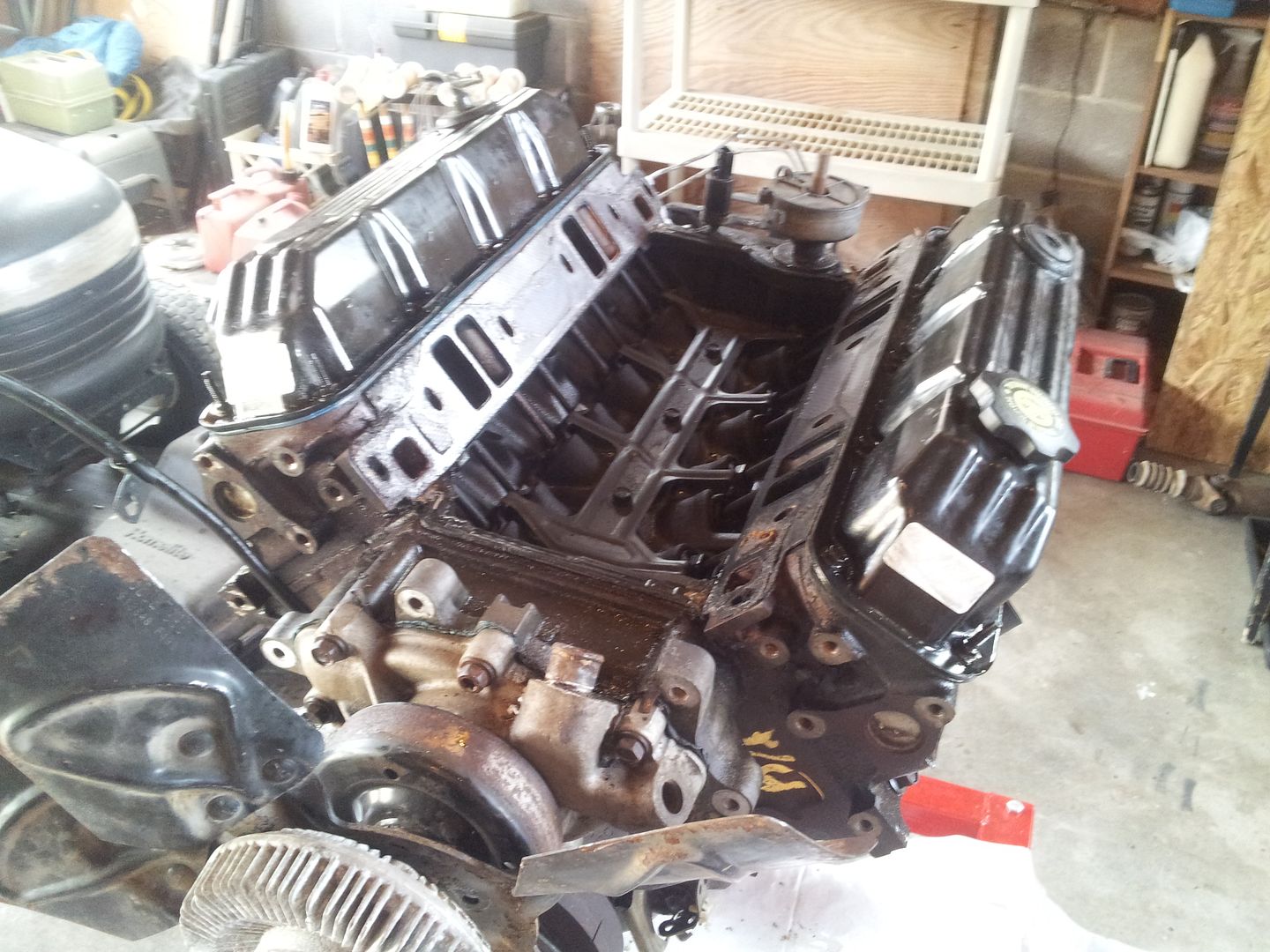 dirty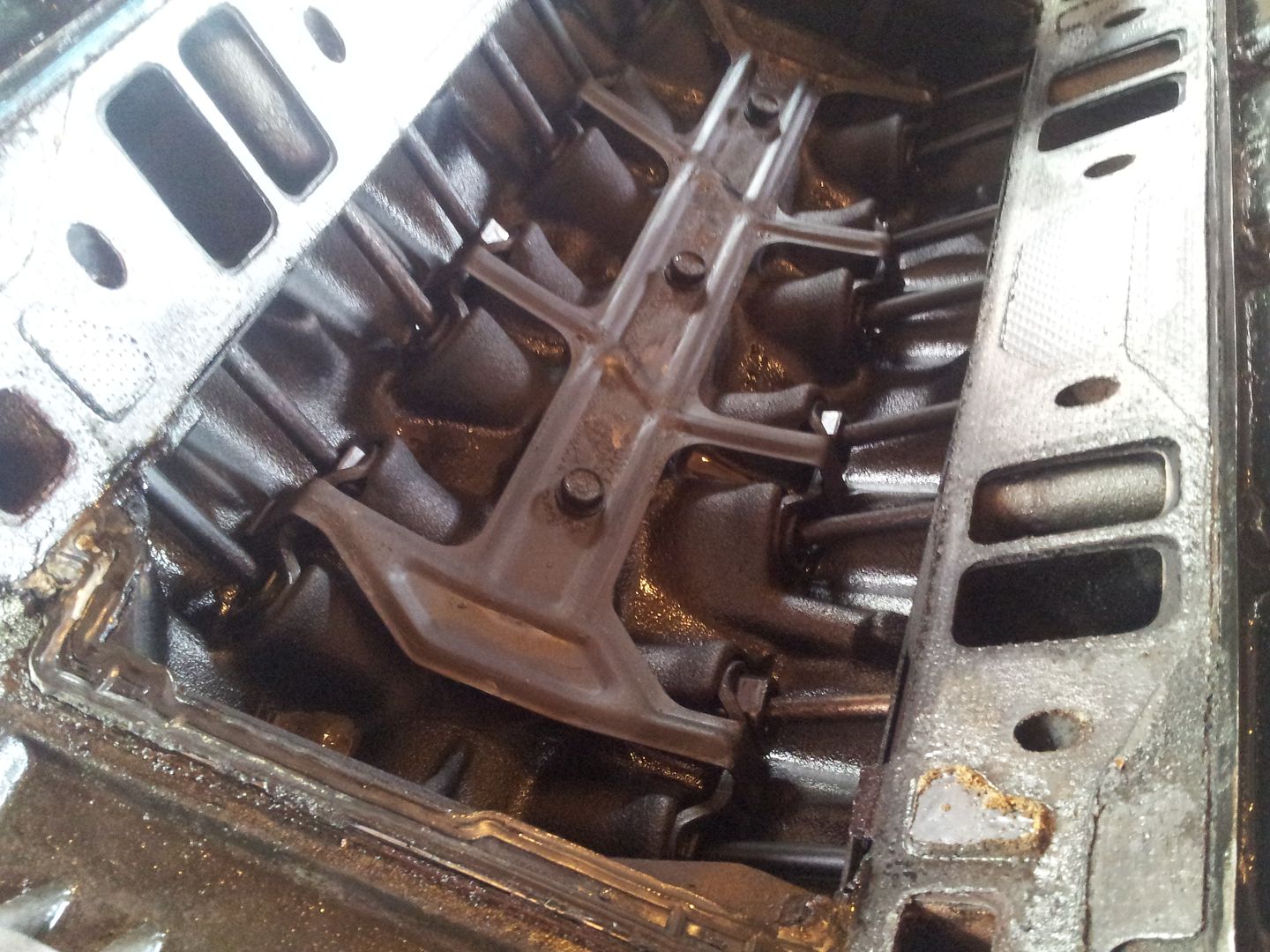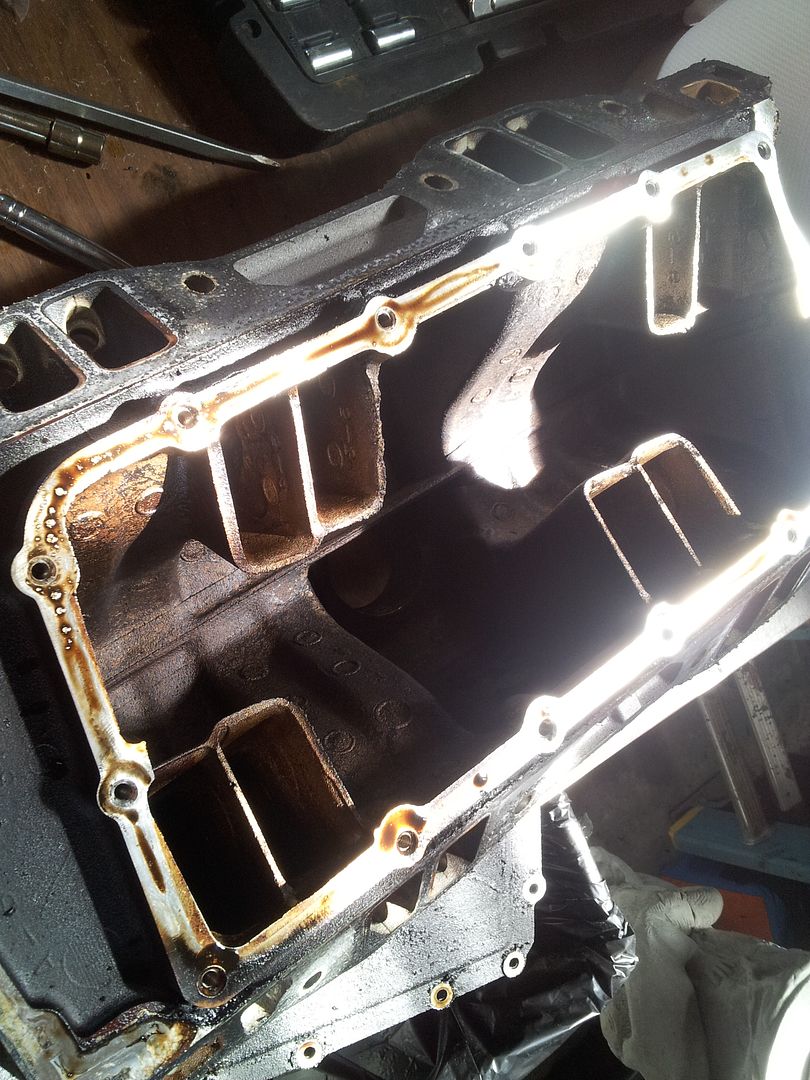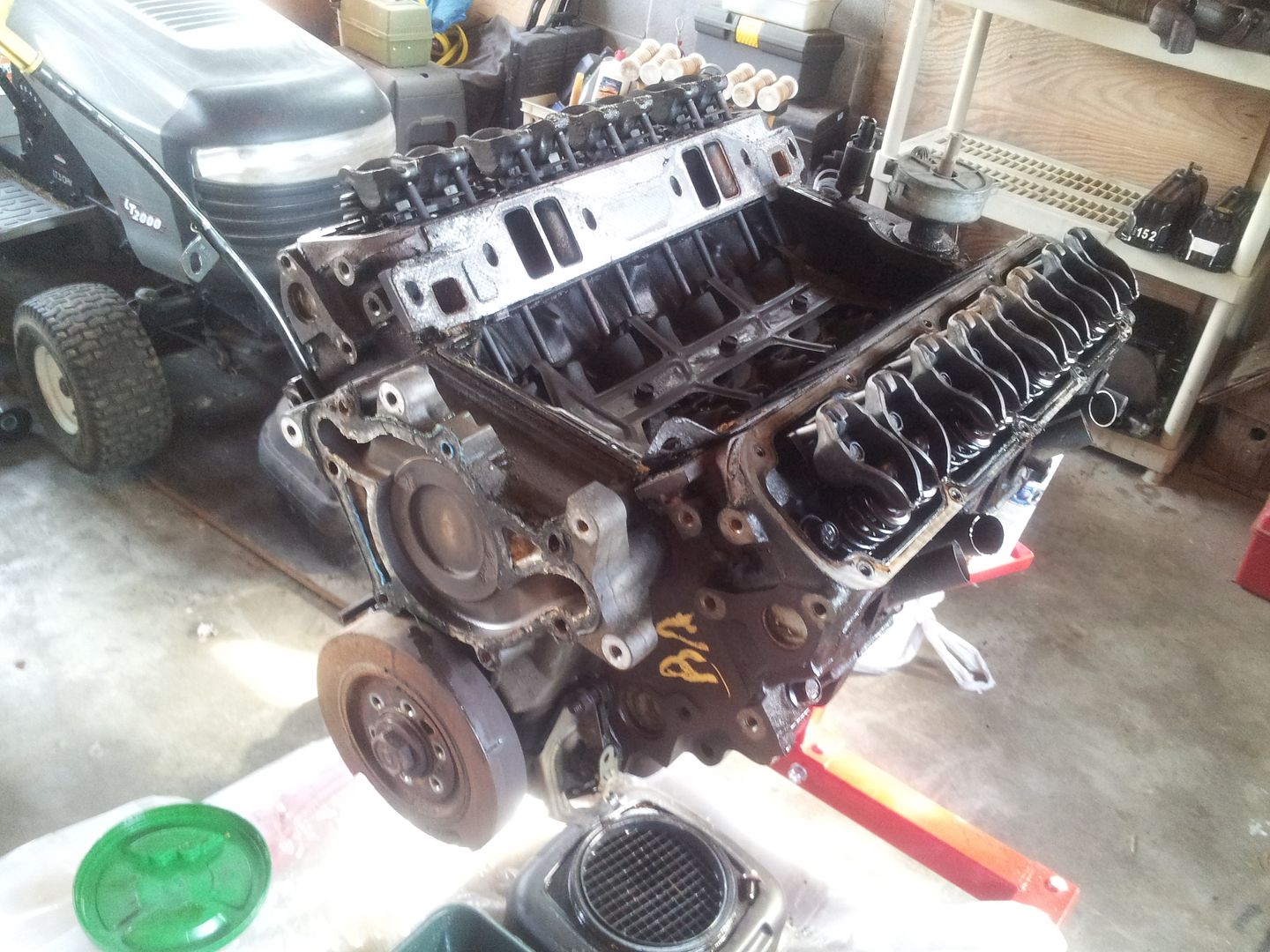 Heads off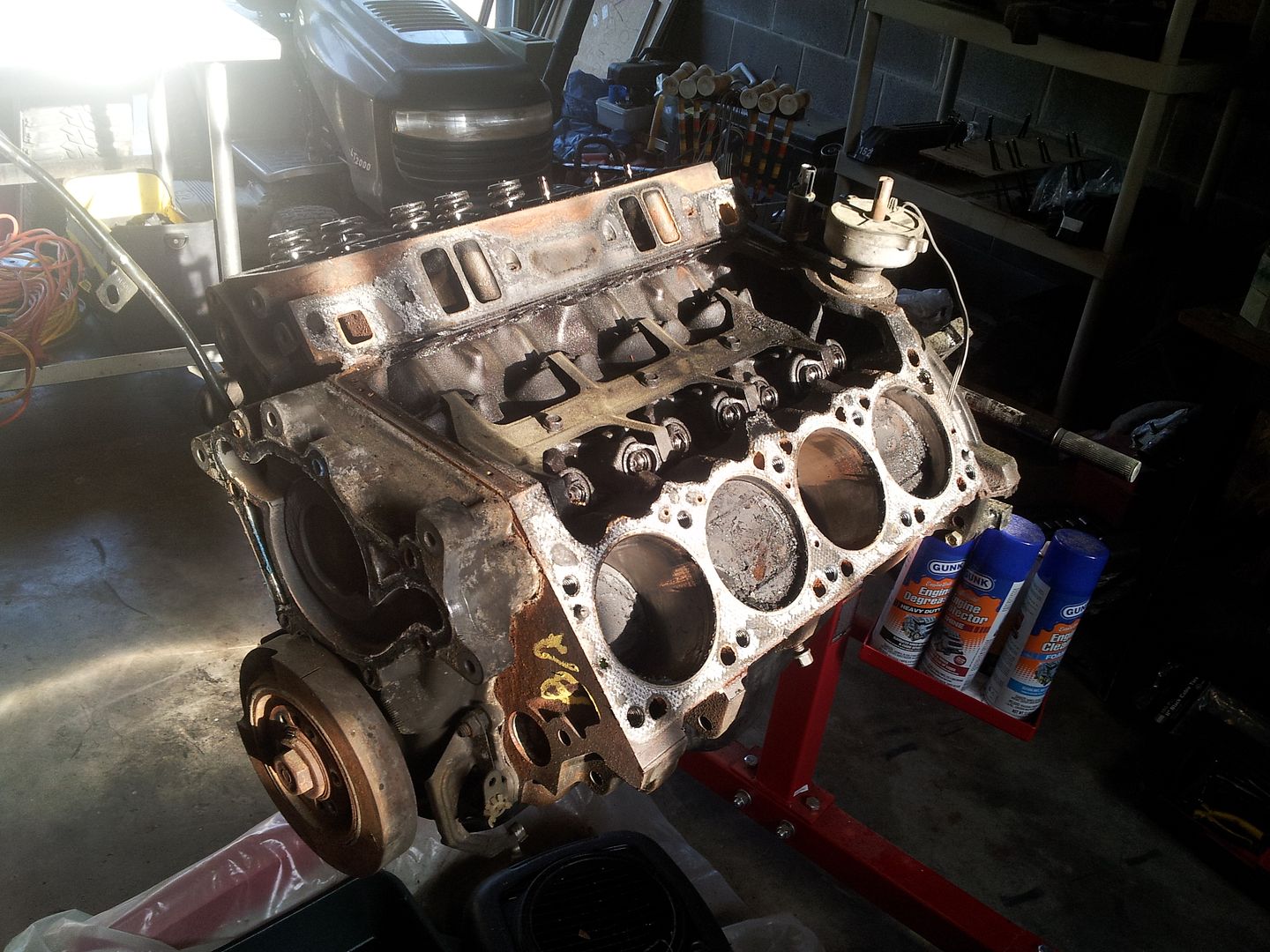 This is pretty much were I am now, I have the oil pan off and will be taking the timing cover and chain when I get some free time.
So here's the plan
Keep everything stock, or mostly stock.
Take the block to get cleaned and machined as needed.
Replace Pistons if needed
New timing chain
New water pump
New heads if needed
Pretty much new everything
I have a ton of work left to do, but I wanted to go ahead and get this posted, hopefully any engine gurus can advise me and make sure I'm pointed in the right direction.
Like I said, I've never done engine work, ever, so this is all new to me. If the project fails, I'm only out some time and money, and at least I'll have learned about engines.
Thanks for checking it out