a20ftsloth's Build Thread
---
On October 27th, 2012 I came across a lady in Monument Colorado who was willing to sell her 1995 Jeep Grand Cherokee. Her asking price was $3,400 and in comparison to all of the other Jeeps for sale seemed like a decent price, so I had to check it out. After an hour or so of test driving and evaluating the problems I was able to convince her to go down on the price to $2,400 which fell nicely into my budget. The Jeep came with 166,000 miles and all of its maintenance records, and as we all know that was a big plus! All of the records only help me believe that its going to be lasting for a very long time. Here is a picture of it in the condition that I bought it in.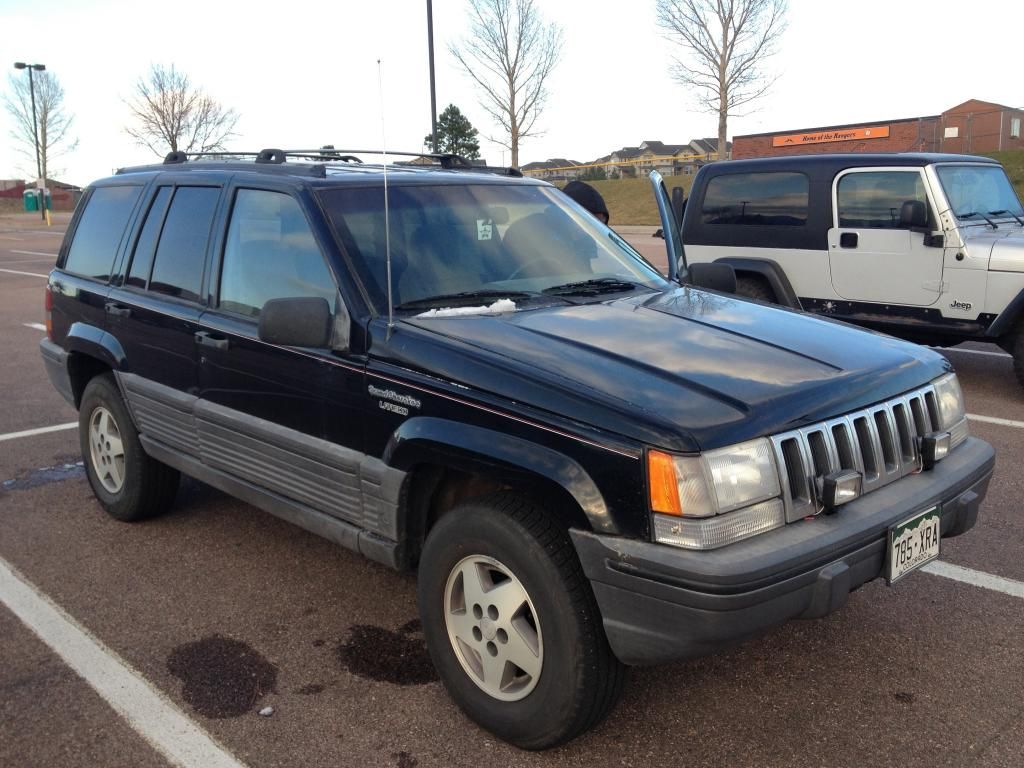 Looks pretty good, right? Minus the snow and my parents 2005 Jeep Rubicon Unlimited behind it... Now of course there are cosmetics that are wrong, such as the bent antennae, "some" fading paint, minor scratches, a missing fuse panel, and missing visor clips, but all of that can be easily be compensated for. Also, the front drive shaft was disconnected. She told me that the previous owners took it off to save gas (which at the time seemed to make sense to me) but now that I've put it back on I know the underlying condition; I unintentionally inherited the dreaded Viscous Coupling problems associated with the 249 transfer case!
She didn't even have the decency to include the original bolts... oh well! It probably does some good to have new bolts for an old driveshaft anyway! After hours of waxing and washing in my front yard and straightening the antennae I finally cleaned it up good enough to want to show it off! What better place to display it? On top of Mount Baldy overlooking Colorado Springs of course. Here she is! And with a new windshield!!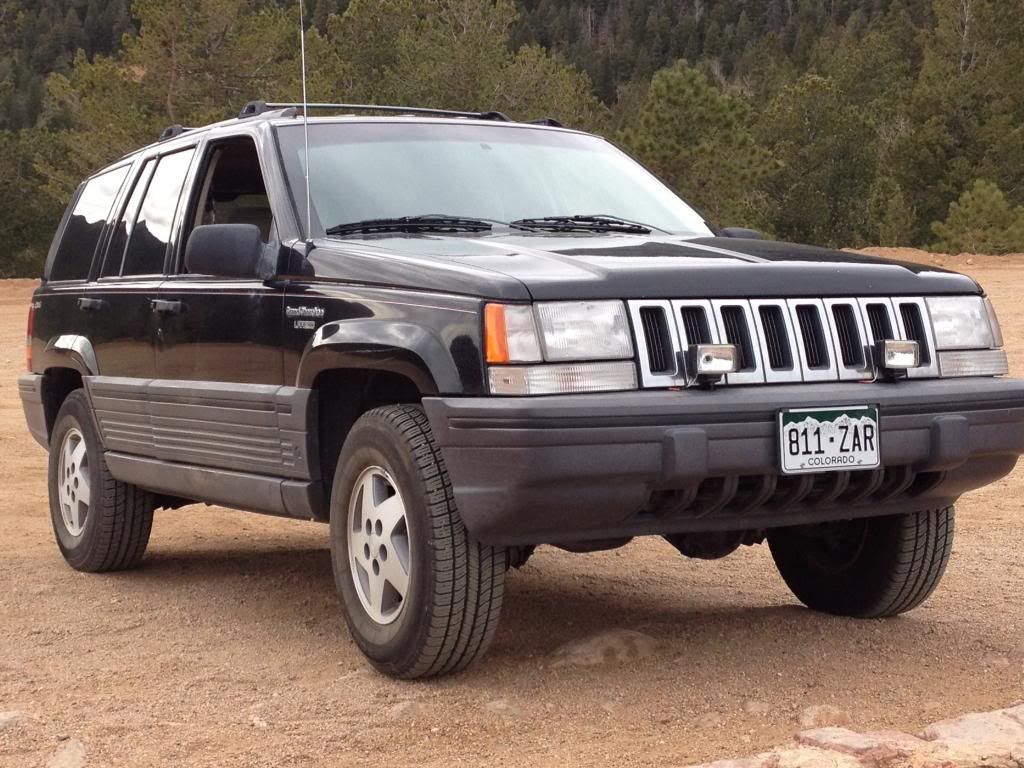 She gave me new tires too! Off road i was able to max out the suspension and may I say I am extremely proud of the stock suspension. Several times it nearly tipped but it went through everything that all of the Wranglers around me were pushing through!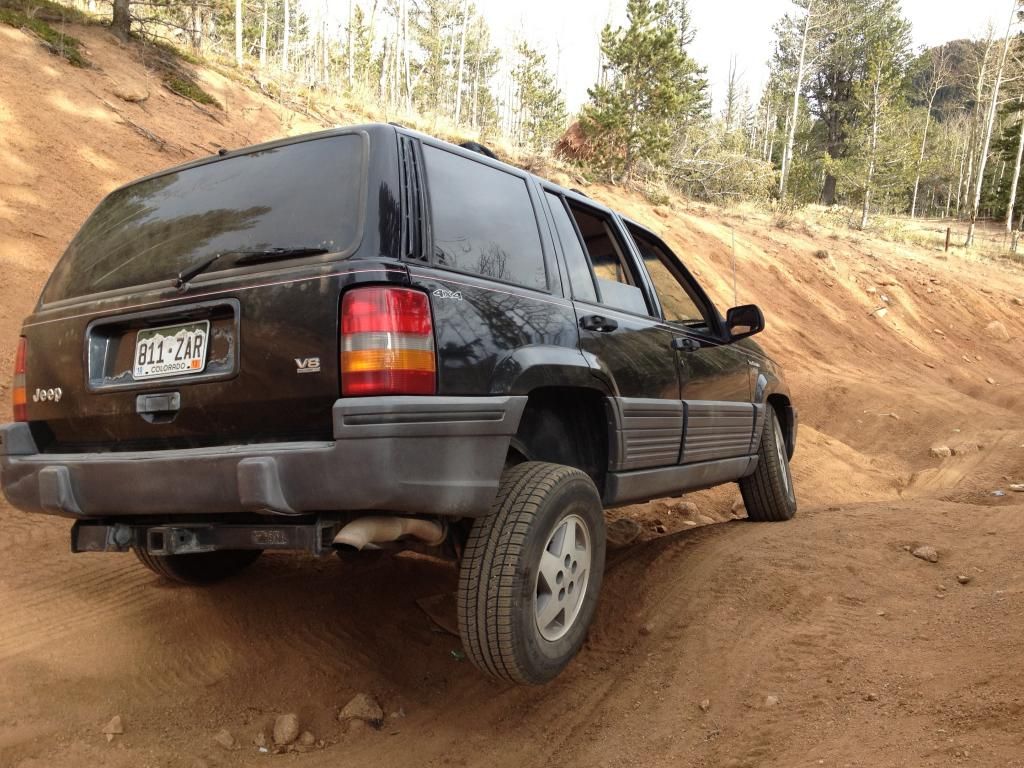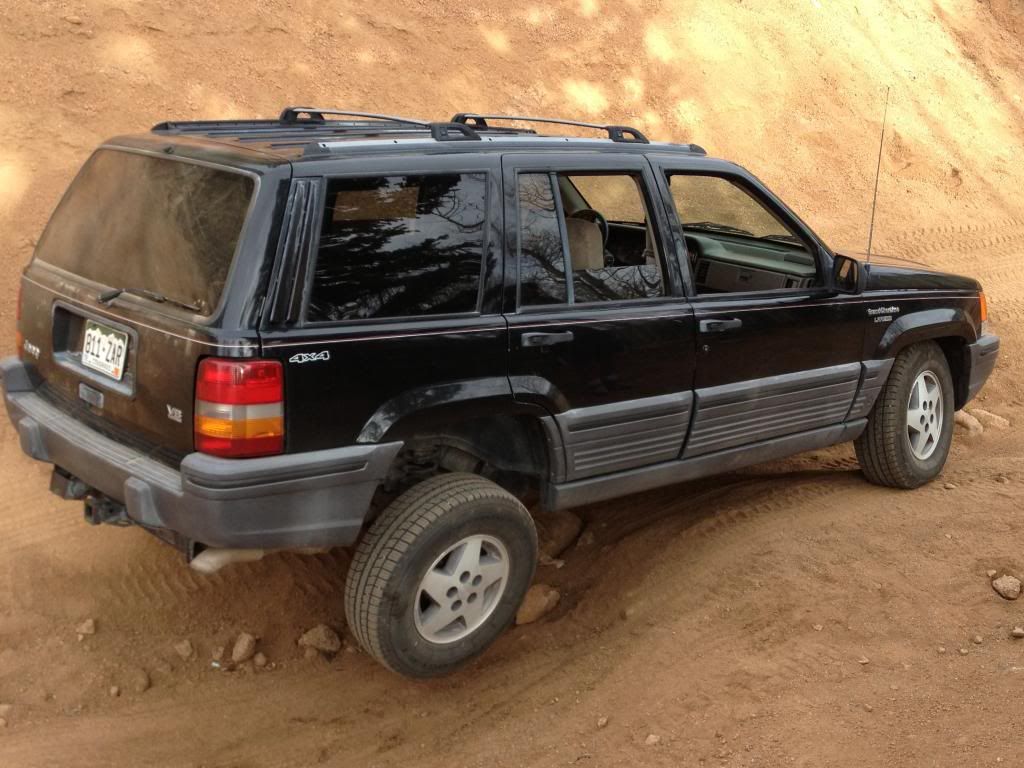 Tomorrow I plan on going to the salvage yard and plan on grabbing some things to replace the VC till I have enough money to buy a new one. (I have a guy working there who says they have one in working condition) I also want to pick up some of the smaller thing to manage my interior. Tell me what you think!