I have for sale a set or 5 wheels off my TJ. They are 16x8 wheels with a 4.5x5 bolt pattern. I believe these to be aluminum wheels.
Unfortunately, I don't know a whole lot more about the wheels than this. They came on my TJ when I bought it a little over a year ago and they have been sitting in my basement for a few months now since I upgraded to 17x8 procomps and 33" duratracs. The tires that were on these wheels were about shot so I didn't bother keeping them. When they came off the jeep, there was no issue with holding air or any visual defects, simply not my style. There is no scraping to speak of on any of the 5 wheels.
Below is a picture of one of the 5, the rest are identical.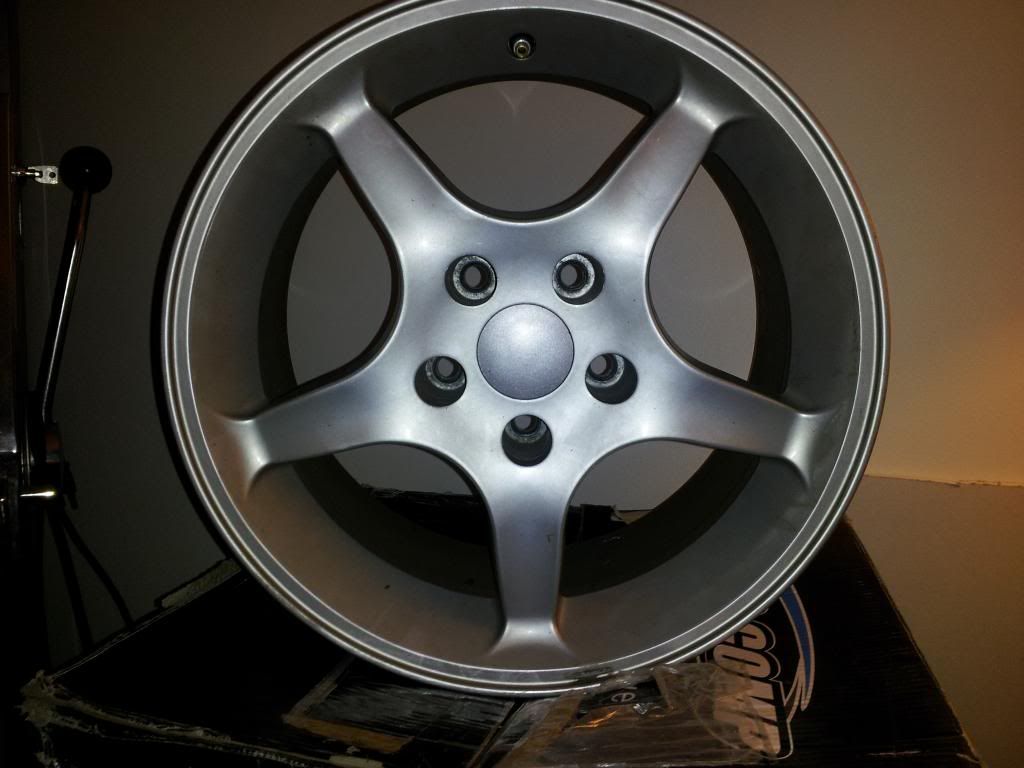 I'm asking $350 obo for them. I'm not looking to sell any less than all 5 unless I have cash in hand from multiple individuals at the same time to account for all 5. I'm also not looking to ship them since they'd simply be a pain to pack and ship.
Cash in hand is the name of the game.
Any questions let me know and I'll see if I can give you a decent answer.